Next to salt, black pepper is the most commonly used seasoning in a significant number of households. It's a true tabletop staple, both at home and in restaurants, and finds its way into a majority of dishes, whether you're aware it's there or not.
The thing is, black pepper uses are almost endless.
Yes, you can sprinkle it on steak, but it adds an earthy, subtle heat to proteins of all sorts.
Stir it into a Black Pepper and Beer Brine, in order to embed flavor into slow-roasted meats like turkey, or even select lighter options like Grilled Salmon, with black pepper playing a dual role as both marinade, and soy sauce-spiked glaze.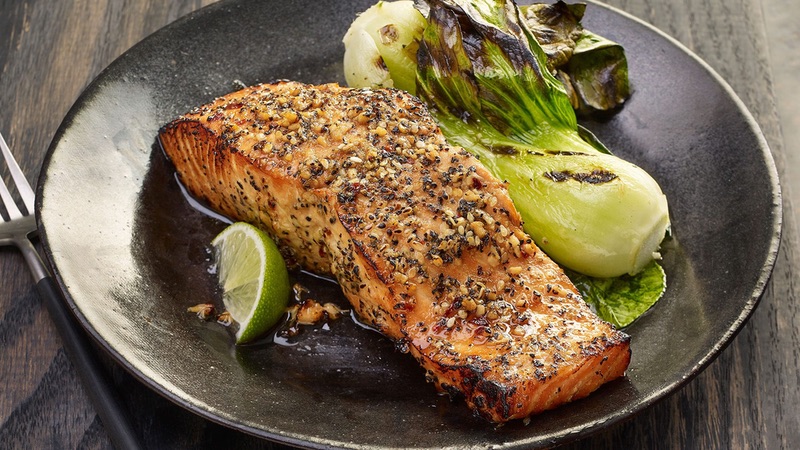 So, while black pepper will always be a go-to solo seasoning, it should be equally appreciated for the way it punches up sauces of all sorts.
Invigorate your greens, by tossing Spinach Salad with Smoked Black Pepper Buttermilk Dressing, or Romaine with Creamy Pepper Parmesan Dressing.
Drizzle ice cream or oatmeal with Peppered Date Syrup.
Or form a base for vinaigrettes and more with DIY Black Pepper Berry Vinegar.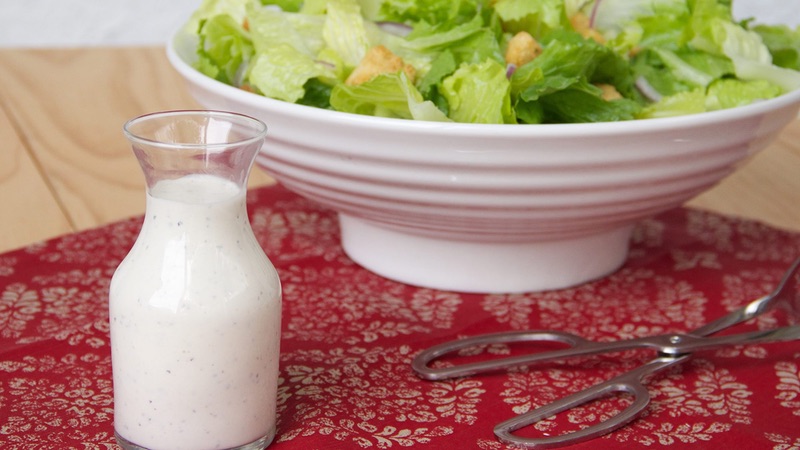 In fact, we're fans of using the sweet, spicy and acidic liquid in a Black Pepper Berry Shrub Cocktail, combined with sugar, vodka, and a splash of fizzy seltzer.
Black pepper is truly a superstar behind the bar — try that Peppered Date Syrup in a Black Pepper Date Cocktail, and use the spice to rim the glass of a Black Pepper Bloody Mary.
You see, the drinking properties of pepper go well beyond your basic chai tea recipe!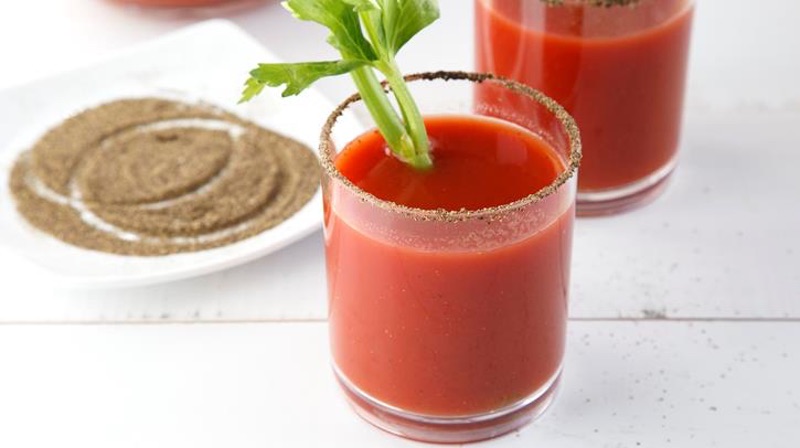 It's also shockingly great in baked goods, which deliciously showcase black pepper's impressive ability, to ping pong between sweet and savory. Cheddar and Black Pepper Biscuits, and Brazilian Cheese Rolls with Rosemary and Black Pepper, are more expected examples.
But did you know it's in the batter of our Black Forest Skillet Cake?
Or turns humble fruit into a showstopping dessert, in Grilled Angel Food Cake with Peppered Berries?
And while salted caramel has been on trend for some time now, we've got our eye on the next big thing — Salt and Pepper Caramel Sauce; a perfect partner for roasted pears.
Then there's the German cookie, Pfeffernuesse, traditionally prepared at Christmas. We have a feeling you'll enjoy the black pepper-based treat year round!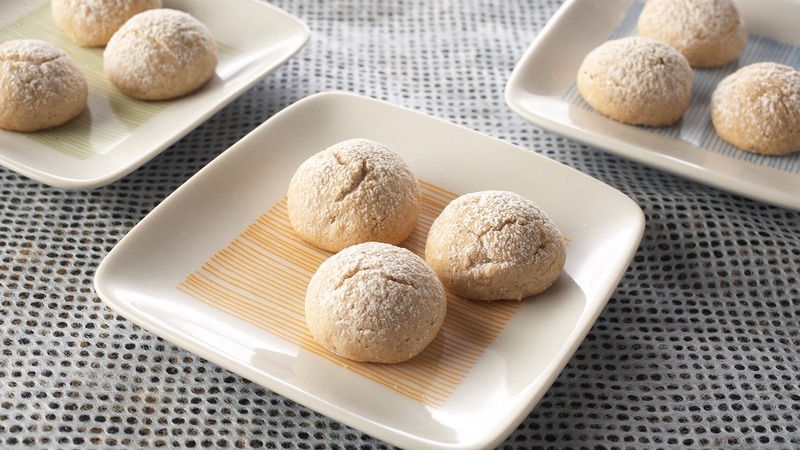 That said, the floral, pitch dark spice can easily overwhelm the palate.
So how much is too much pepper? When it's finely ground for sauces, baked goods, cocktails and such, less than a teaspoon is generally enough.
As a coarsely ground crust, you can likely get away with a tablespoon or more.
But whether you use a palm-full or a pinch, one thing is certain…almost everything is better with black pepper!