February brings one of the most enjoyable days for foodies: National Pancake Day. Traditionally known as Shrove Tuesday, this is the day when families across the country fill up on a plate of short stacks. We're here to help you take advantage of that special day with some easy pancake recipes that you won't be able to resist.
The Classic Pancake Recipe
Sometimes the old classic recipes are the best. That's why we chose Cinnamon Pancakes as our first easy pancake recipe. This six-ingredient marvel will yield a syrupy stack with a hint of cinnamon. These fluffy pancakes will be popular with the kids and will remind adults of childhood mornings around the breakfast table.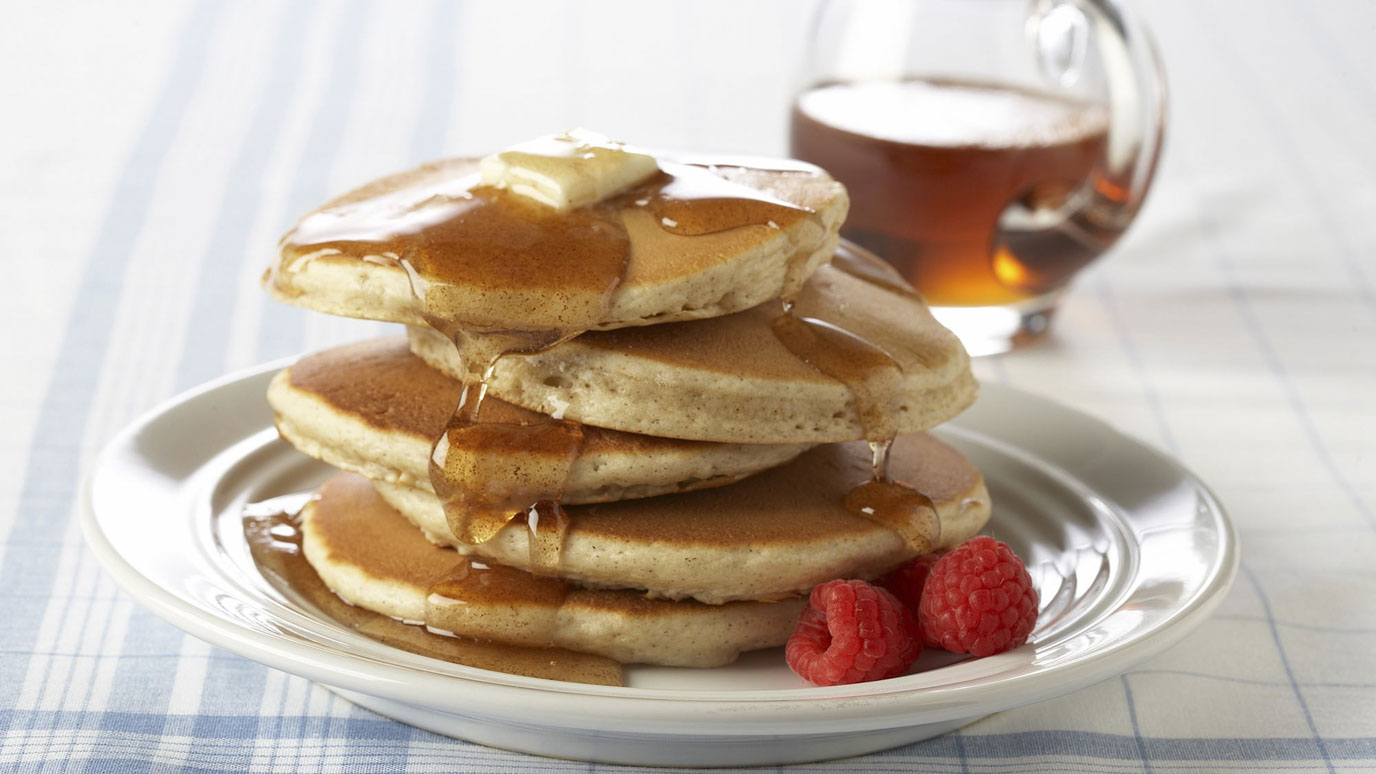 The Colorful Pancake Recipe
For a more colorful way of making pancakes, consider adding some hues to your mix. This opens up a whole new set of creative options. McCormick Assorted Food Colors & Egg Dye is the secret ingredient in these Rainbow Pancakes. Just three ingredients yield multicolored homemade pancakes that will delight the eyes and the taste buds.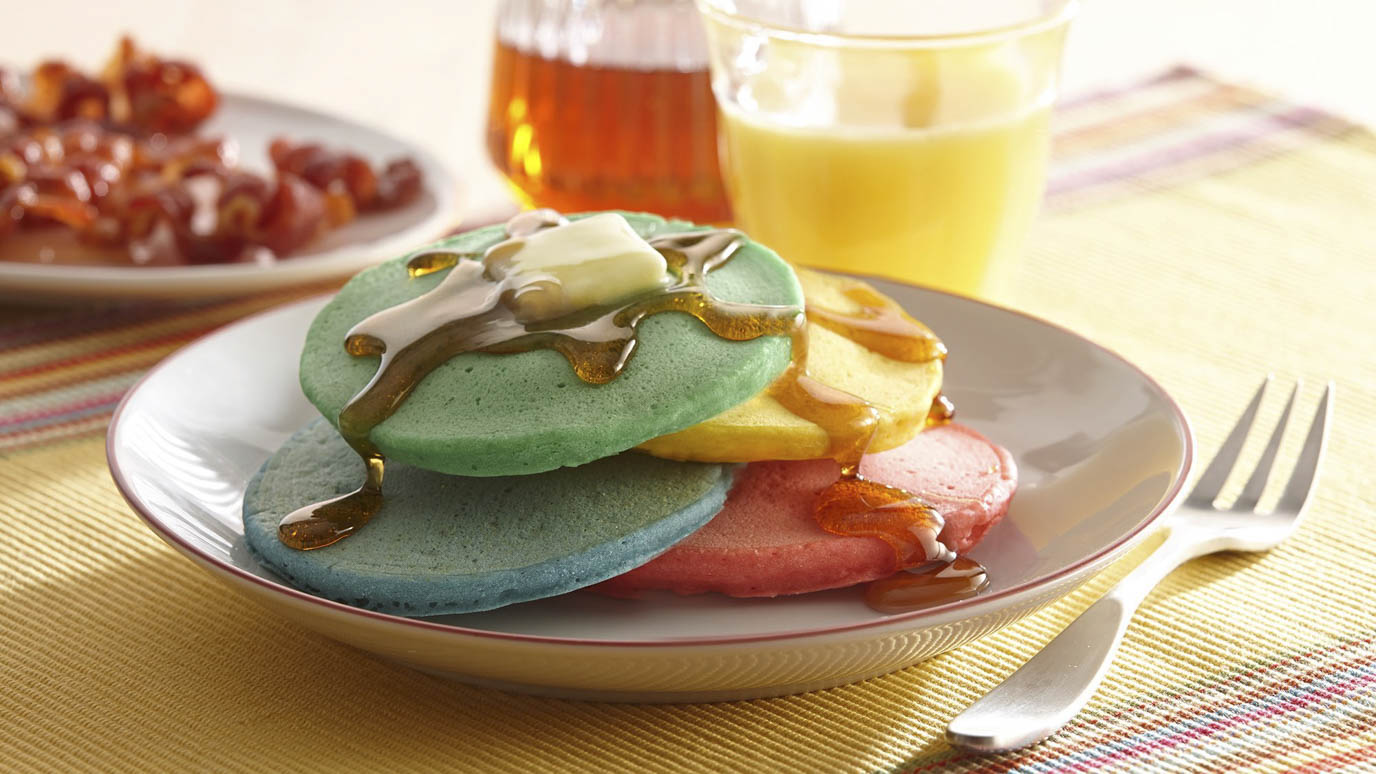 Alternatively, go rouge with this Easy Red Velvet Pancakes Recipe. Cocoa powder and McCormick Red Food Color combine to create a rich red color that looks fabulous on your plate.
The Cider-Spiced Pancake Recipe
Go beyond classic cinnamon with some extra seasonal flavors to get you through the rest of the winter. Our Apple Pancakes With Cider Spiced Syrup blend McCormick Apple Pie Spice and vanilla extract along with some apple cider to create a warming, maple syrup-covered breakfast that's good for the soul.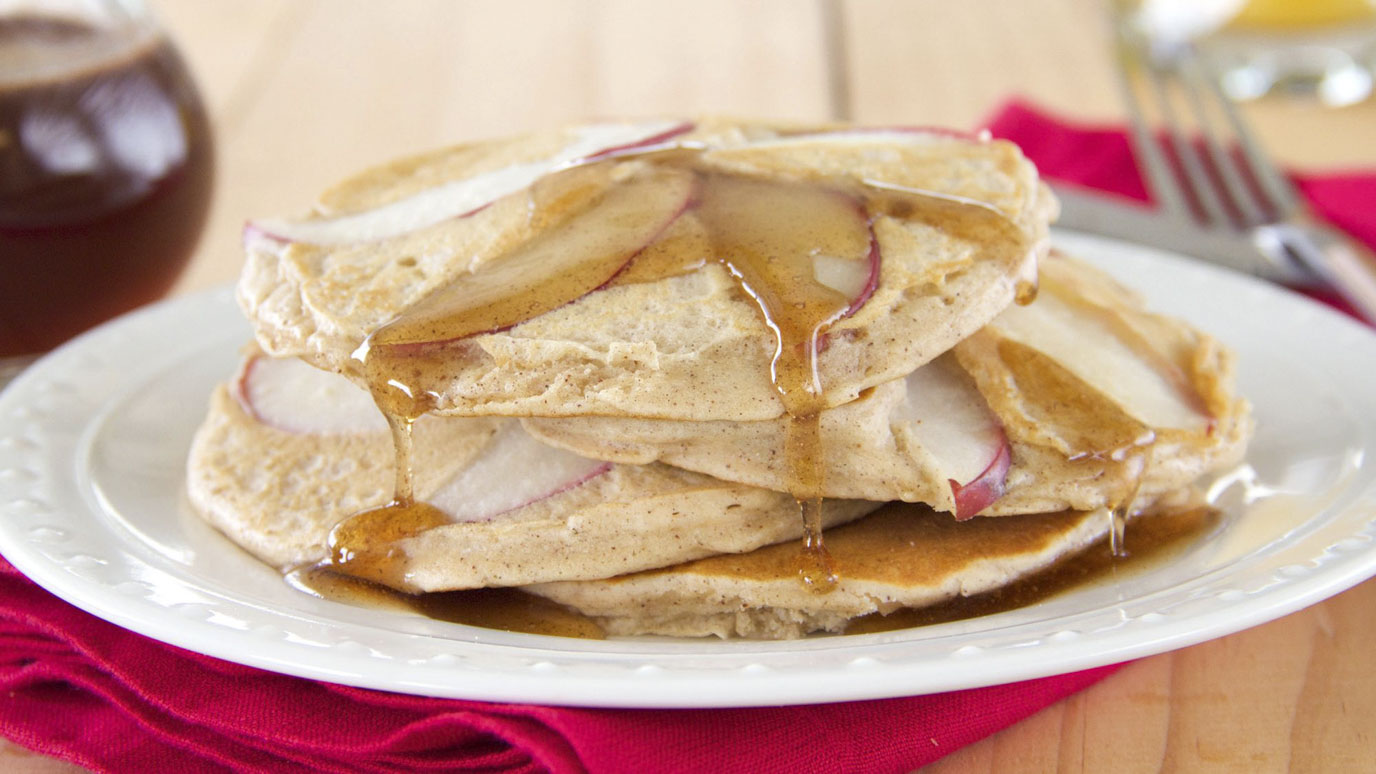 The Chocolate Pancake Recipe
Color doesn't just have to be visual; it can bring its own flavors along for the ride. These Dark Chocolate Peppermint Pancakes are brown for a reason. Cocoa powder and dark chocolate chips bring in rich color and flavors. Add a little McCormick Pure Peppermint Extract into the mix for an extra layer of taste that's sure to make this pancake recipe a regular in your National Pancake Day playbook.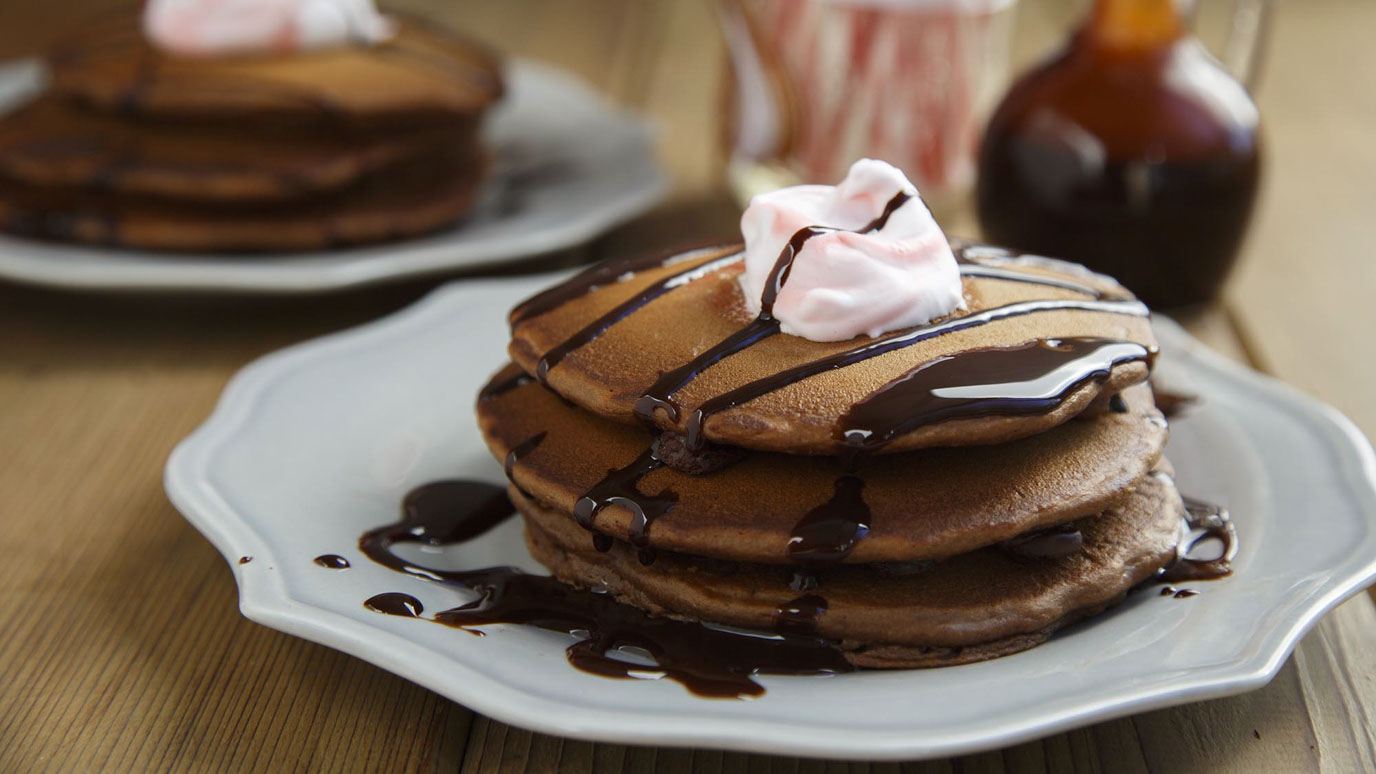 The Cream-Filled Pancake Recipe
What goes on a pancake is just as important as what goes in it. For proof, check out these Lemon Ricotta Pancakes with Lemon Ricotta Cream. A little ricotta cheese in the batter makes for an extra-fluffy pancake recipe. The rest goes in the luxurious lemon-flavored layer of cream that sets these pancakes apart.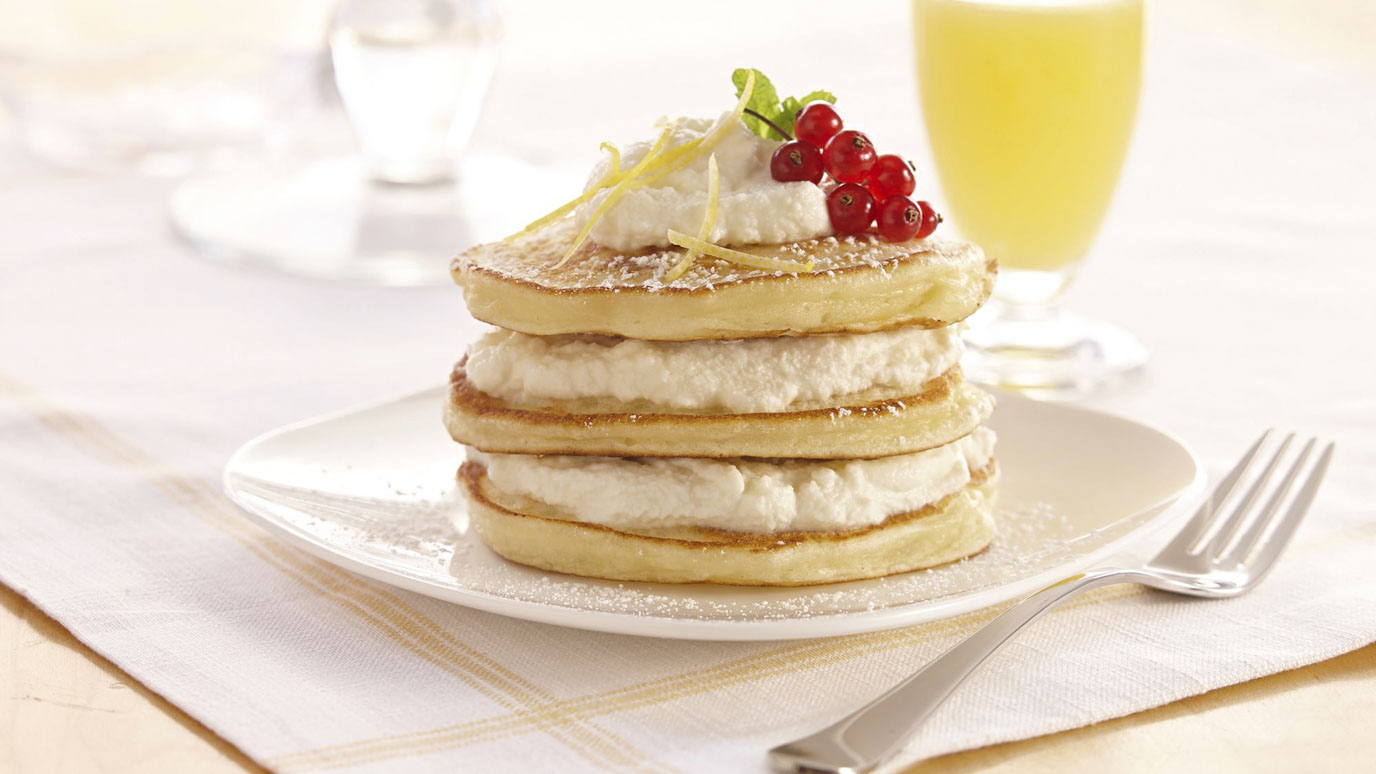 The Coconut Pancake Recipe
Those who don't want dairy in their pancakes can still enjoy these fluffy, tasty treats. Coconut milk serves as a tasty substitute for dairy, as these Coconut Milk Pancakes show. Cinnamon and vanilla combine with Thai Kitchen Gluten Free Unsweetened Coconut Milk to create a rich, luxurious pancake. Don't forget the syrup.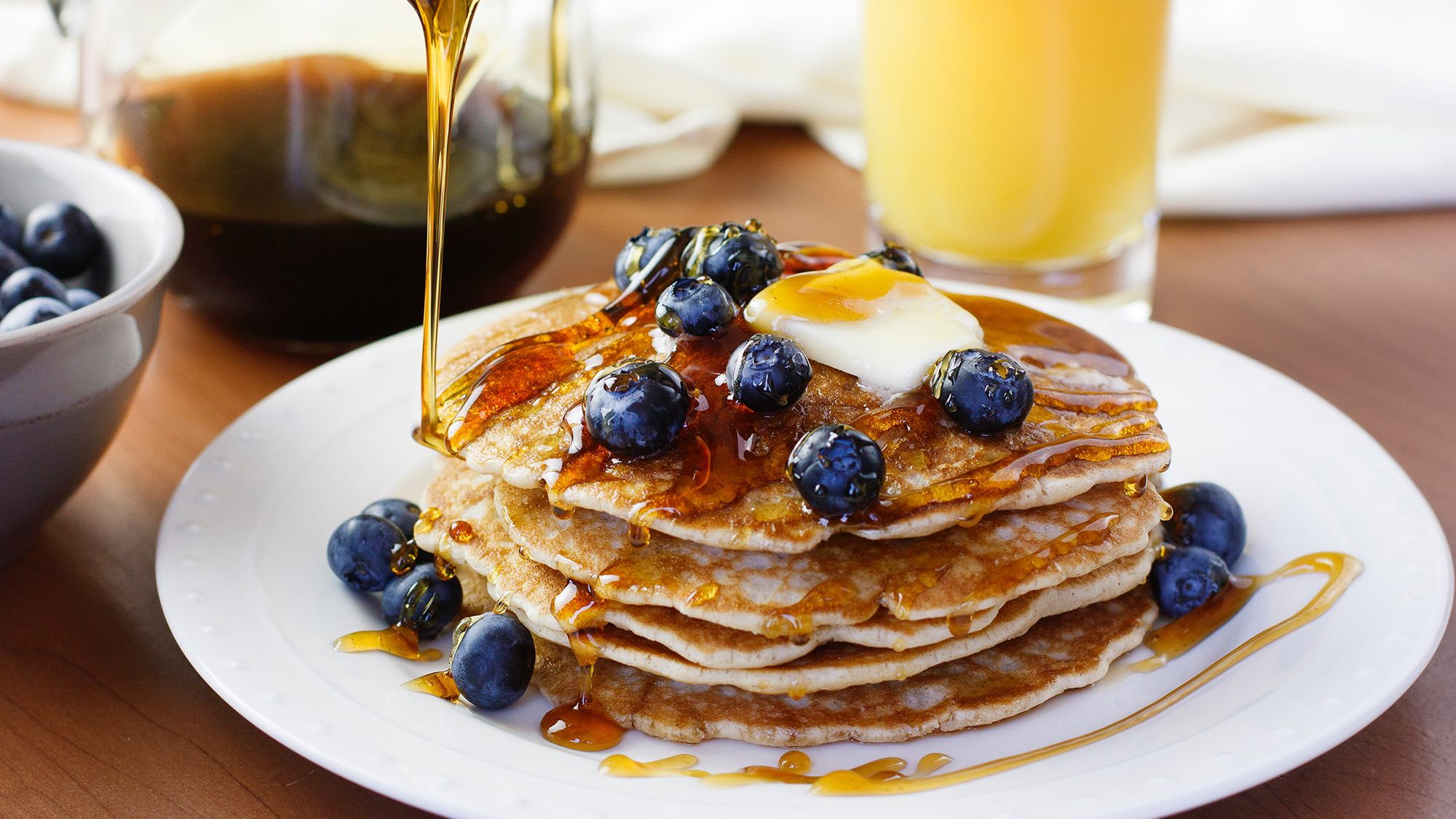 The Cutout Pancake Recipe
Whoever said that pancakes had to be the same color? For the most creative pancakes of all, break out the cookie cutters. This Red Velvet Cut-Out Heart pancake recipe gets creative with a simple heart-shaped cookie cutter and a little food dye to create a two-tone pancake meal by placing a little of one pancake inside the other. Pour over a little honey and make a perfect romantic meal for your sweetheart.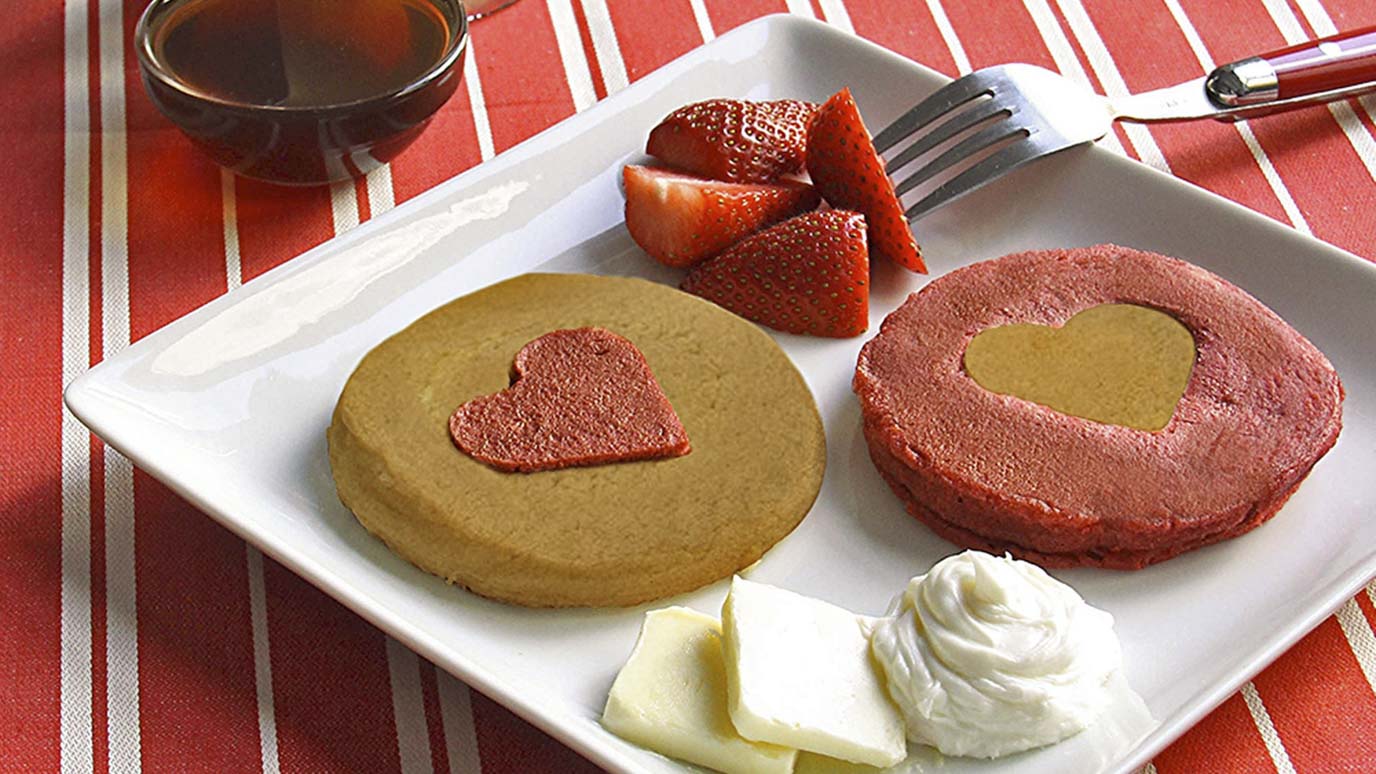 You can use mix for all these creations or make your own batter for pancakes from scratch. Whichever you choose, you might not be able to try all of these homemade pancake recipes in a single day, but we won't blame you if you give it your best shot. After all, what better day to pile up those short stacks without guilt? 
More Pancake Recipes
More Tips On Cooking Pancakes
Save your favorite pancake recipes and organize your ingredients with our online meal planner. You can also make meal prep simple by creating a Flavor Profile, so you can store your favorite recipes and create grocery lists for easy shopping.