If you've been keeping up with the latest food trends over the past few years, you're probably a pro at pickling and kimchi, and you probably know your way around a shrub cocktail. What you might not know, though, is each of these trends shares one thing in common: they're fermented and a source of probiotics. 
But what are probiotics, anyway?
Probiotics include any food that contain live "friendly" bacteria. And while health gurus love probiotics for their purported health benefits, probiotic foods are also extremely delicious and easy to work into your meal plan. Here's how.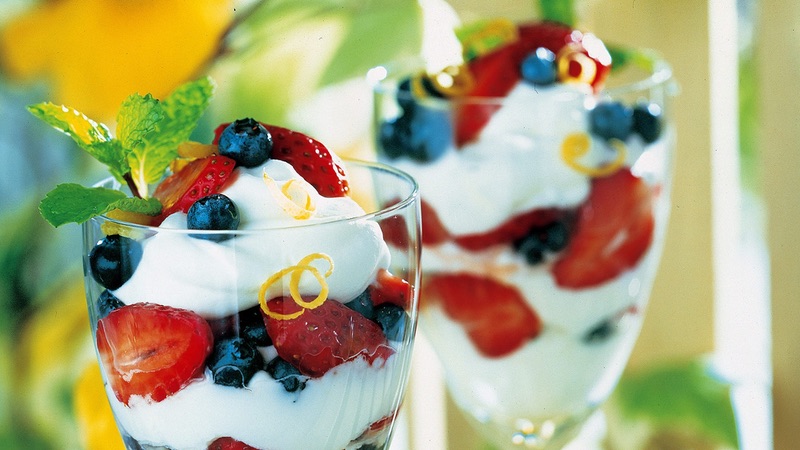 Get Your Basic Probiotics with Yogurt
It's true – one of the easiest probiotic-packed foods is probably already in your fridge. As a fermented food, yogurt is made using live bacterial cultures – in other words, probiotics. While not all yogurts contain probiotics – some undergo processing that kill the bacteria – check the ingredient label to select yogurts that contain live bacterial cultures. 
As for what to do with your yogurt, why not try a simple parfait?
Yogurt Parfait Recipes
Add yogurt into this berry lemon mousse parfait for a probiotics-packed breakfast in just 15 minutes.
Or get a bit more adventurous with a roasted beet and feta yogurt parfait, which makes an unexpected savory breakfast. 
Yogurt Sauce and Dressing Recipes
You can also get more probiotics using yogurt to make sauces and dressings.
A spiced yogurt sauce adds pleasant zip to these Greek turkey burgers, while a yogurt-based ranch sauce makes these herbed asparagus "fries" taste serious luxe.
Or introduce probiotics to your salads with this Greek pasta salad, made with a creamy cucumber yogurt dressing.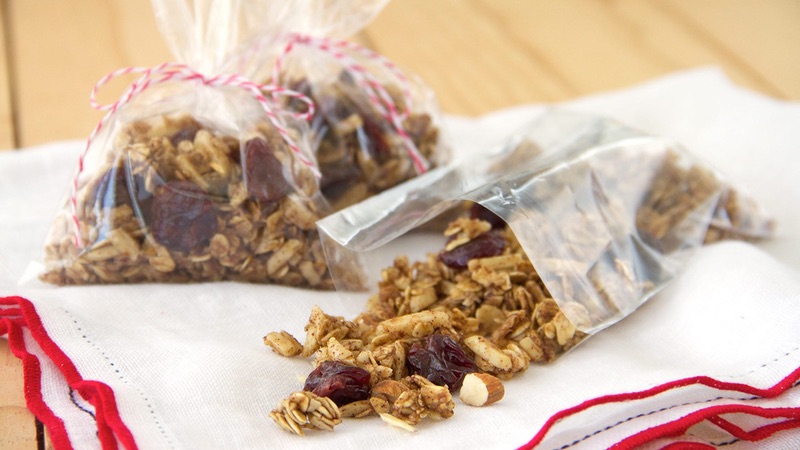 Go Tangier with Kefir
Looking to branch out from basic yogurt? Try kefir, yogurt's tarter cousin. Like yogurt, kefir is made by fermenting milk. But it's fermented using a different blend of probiotics, which gives it a thinner consistency and a more sour flavor than yogurt. 
Like yogurt, though, kefir is simple to include in your diet.
Kefir Breakfast Recipes
Add a splash of kefir to your oatmeal or breakfast bowl to start.
Kefir's natural tanginess plays well off sweet slow cooker oats and works perfectly as a topping for autumnal baked oatmeal. It's also a fantastic topper for granola.
Try adding berry flavored kefir to almond cherry granola, or pair vanilla kefir with cranberry, orange and walnut granola.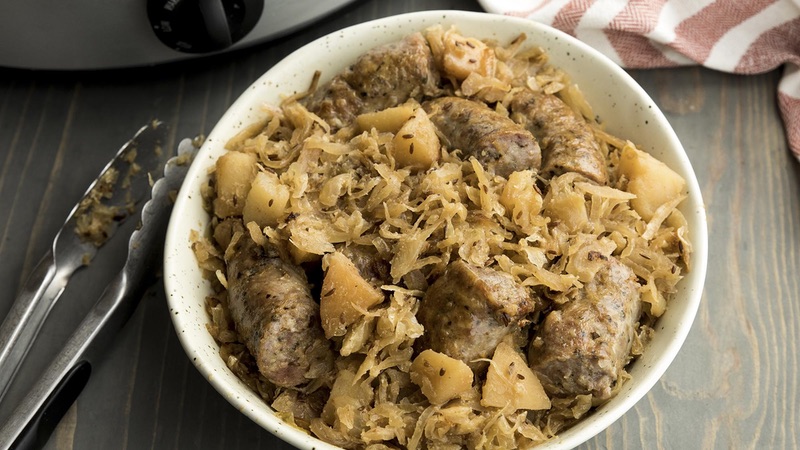 Start Making Sauerkraut
If you've never had the pleasure of trying fresh sauerkraut, now's the time to seek it out – crunchy, fresh and tangy, it's the easiest way to take savory meals to the next level. And, as a fermented food, it's also loaded with probiotics!
What's more, you can use spices and seasonings to create unique flavor combinations to suit your taste.
Make a basic sauerkraut with black pepper and garlic powder, or add a pinch of ginger for a fiery kick. Caraway, dill and juniper berries all make tasty sauerkraut, too.
As for actually making your sauerkraut? It's easy!
Use our guide to make slow cooker sausage and sauerkraut to get started. Then add your 'kraut to grain bowls, wraps and sandwiches – like a classic grilled reuben. 
Try Out Classic Kimchi
Crunchy, tangy and spicy, kimchi is arguable the most delicious way to get more probiotics. And it's easy to make at home.
Whip up a simple kimchi slaw in minutes, or fire up the BBQ for smoky grilled kimchi. 
Kimchi makes a tasty addition to grain bowls and soups – like this kimchi broth bowl with crispy rice and a fried egg. But it's also a fantastic addition to some of your family favorites.
Make Korean BBQ burgers with grilled kimchi and ginger garlic mayo for your next family cookout, and try these Korean pancakes, which tastes savory and spicy thanks to shrimp and kimchi.