It's no secret that we're big fans of a DIY dinner party. But sometimes a full course meal isn't the way to go. You may not have the space to host a full blown sit-down dinner. 
Enter the grazing table, bursting with tasty snacks and finger foods that make up the meal. 
A grazing table offers tons of benefits over a traditional dinner. Because there are a dozen or more snack options on the table, you can let your imagination run wild without being tied down to any one menu. It's also easy to sneak in gluten-free, dairy-free or vegetarian-friendly options to comply with your guests' dietary restrictions. And finally, many of your grazing table goods can be made in advance, which makes for stress-free entertaining. 
Get ready to host an unforgettable feast – we've got all the grazing table ideas you need right here. 
Let the Meat and Cheese Take Center Stage
Your grazing table will feature plenty of homemade treats, but it's worth a trip to a high-quality butcher and cheesemonger to pick up the base of your meal. Look for a mix of hard and soft cheeses in mild and stronger textures – an aged cheddar, a smoked provolone, a creamy camembert and a pungent Roquefort – for a well-rounded cheese plate.
For meats, lean in on umami-rich options like smoked salami and prosciutto. If you're on a budget, splurge on smaller quantities of high-quality meats rather than compromising quality – they'll pack in so much savory, salty flavor that a little goes a long way.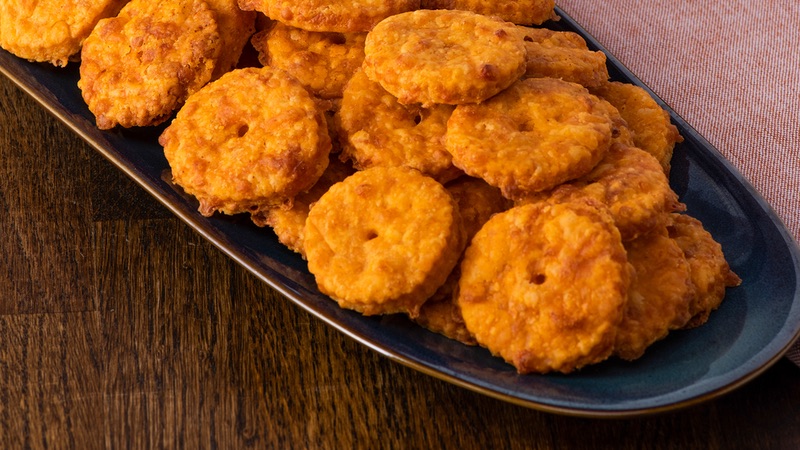 Use Crackers and Breads to Add Crunch
No grazing table is complete without a little crunch – and a mix of crackers and breadsticks helps your meal stand out.
Your first option? Light, crispy and flavorful homemade cheese crackers. Or add more keto-friendly options to your table with these keto-inspired crackers, which are made with mozzarella and cheddar cheese and flavor with everything bagel-inspired seasoning.
Add a side of breadsticks – like these three seed breadsticks or these quick and easy Italian breadsticks – and you've got the bread under control.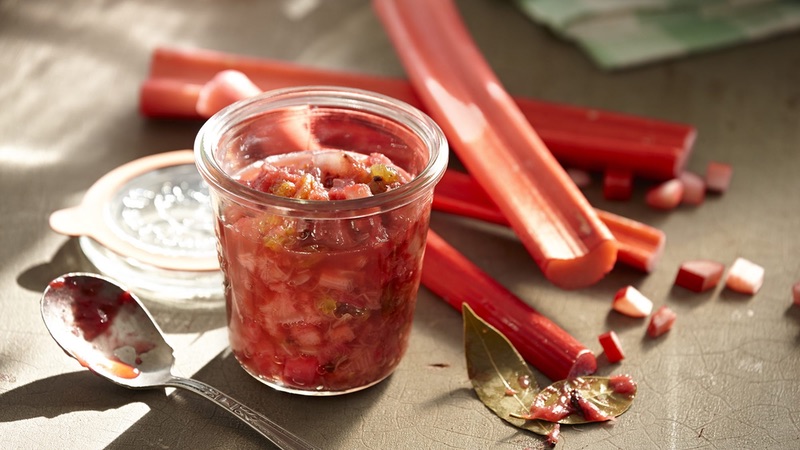 Add Pops of Flavor with Chutney and Spreads
Spreads and dips are the easiest way to add a variety of flavors to your meal. Get creative by serving a chutney or two. This chipotle rhubarb chutney is both smokey and sweet-tart, while this mango and mint chutney bursts with fresh, sweet flavor. 
This hot shrimp and dill spread works perfectly as a topping for homemade crackers or thinly sliced baguette, while this caraway cheese spread packs even more cheddar flavor into your meal. 

Get Creative With Olives and Pickles
Pickled and cured foods pack a big flavor punch – and should be staples in your grazing table feast. Upgrade classic olives with a DIY marinade. These cumin and coriander marinated olives perfectly balance warming spices with bright citrus for flavorful side, while these zesty basil- and thyme-marinated olives add Mediterranean-inspired flavor. 
When it comes to pickles, you have a few easy at-home options. These pickled red onions add a pleasantly fiery kick to your meal, while quick pickled grilled cauliflower adds smokiness. Or add a pop of sweetness with smoky-sweet pickles with strawberries.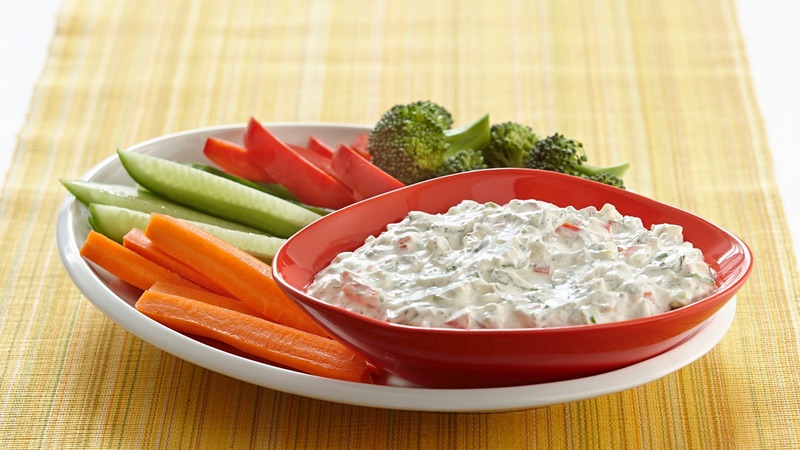 Balance Your Meal with Fruits and Vegetables
So many pungent savory flavors can make your grazing table a little too intense, so it's crucial to balance out your meal with plenty of fruits and veggies. 
Pick a few classics to start – some thinly-sliced apples, sprigs of green and red grapes and platters of crudité – then add some visually-striking favorites. Pomegranate arils, cherries, dried or sliced apricots all add pretty jewel-tone hues to your table – and they taste delicious, too. 
When it comes to veggies, you can't go wrong with a platter featuring baby carrots, celery, sliced red and green peppers, cucumbers and sugar snap peas. But you have other options, too. Try serving these herbed roasted vegetables or this grilled zucchini cold.
Finally, don't forget the dip! Pick a creamy dip, like this confetti spinach dip or blue cheese dip, plus on-trend option like this creamy turmeric dip. Complement sweet flavors with a honey yogurt fruit dip, or this satisfyingly spiced creamy cinnamon fruit dip.