These edible seeds can be used in a variety of recipes and make a great plant based meal or snack. 
What Are Lentils? 
Lentils are a powerhouse staple to have in your kitchen pantry. As the cousin to beans and peas, lentils are the world's oldest cultivated legume and recognizable by their mini-sized disc shape. They pack a mighty nutritional punch – lentils are low in calories yet high in fiber and protein. Inexpensive, they cook in less than an hour and lend an earthy flavor to dishes. Lentils are available dried or canned for ready-to-eat items like a quick salad or side dish.

Perfect for soups, stews, and salads, lentils also make for a delicious plant-based meal, a great option for meatless Mondays since they can blend well into sauces and casseroles, be turned into burgers and meatballs, and used for tacos.
Types Of Lentils
Lentils are broken down into five general categories: brown, green, red, yellow, and black beluga.
1. Brown lentils are the most common variety used in North America. They have a mild, earthy flavor and are ideal for warm salads, casseroles, soups, veggie burgers, and even vegetarian meatloaf. The brown variety holds its shape nicely throughout the cooking process, which takes between 20 and 30 minutes.
2. Green lentils are similar to brown but have a slightly peppery flavor and vary in shades of pale or spotted green to a green-slate color. They work well over salads and as a warm side, but they take the longest to cook out of all the varieties at 45 minutes. You may come across a type of green lentil called puy lentils, which are French lentils that have a slightly darker hue and smaller size than the standard green lentil. Puy lentils are known for having the best texture and flavor of all lentils, however, they are the most expensive.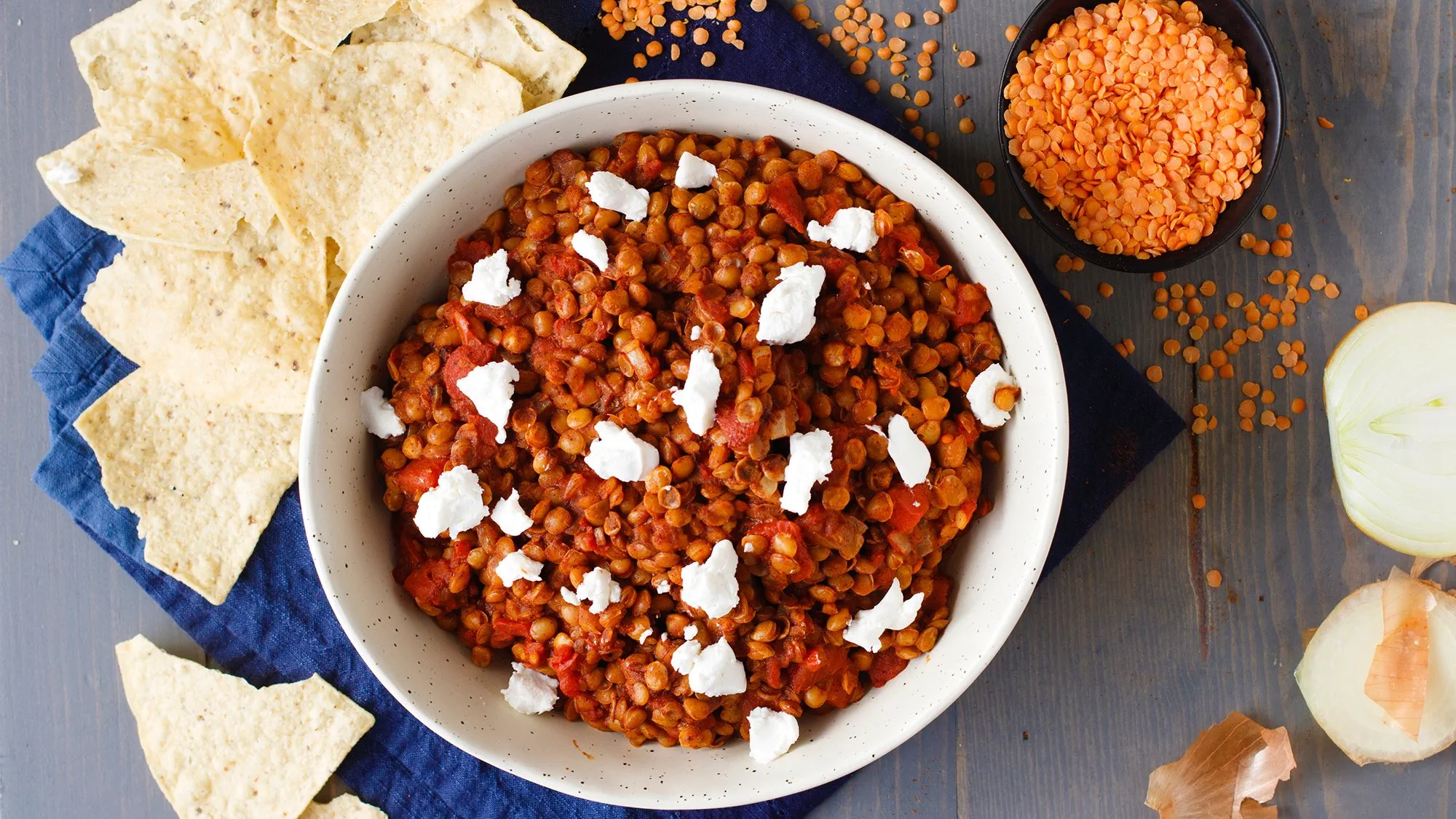 3. Red and yellow lentils are mildly sweet and common in Mediterranean, Middle Eastern, and Indian cuisines, especially in a classic dish like Indian dhal. Slightly mushy when cooked down, this variety can be used for thickening soups, purees, and stews, and lends a bright color to dishes. This type cooks in about 15-20 minutes.
4. A specialty variety, Black beluga lentils may remind you of caviar when cooked, which will take about 25 minutes. They are good for their rich, earthly flavor and soft texture, and pair well with meaty vegetables and other proteins like fish and chicken.
How To Cook Lentils
Before cooking, thoroughly rinse your lentils under running water and remove any stones or ones that are shriveled.
Add the lentils to a small saucepan with water, using a ratio of one cup of lentils to 2 ½ - 3 cups of water.
Bring the water to a boil and then reduce the heat to a gentle simmer.
Cook until lentils are tender and then drain in a fine-mesh strainer and season with salt and pepper if desired.
You can also add your preferred seasonings while the lentils are cooking, and for a boost of flavor, cook them in vegetable or chicken stock.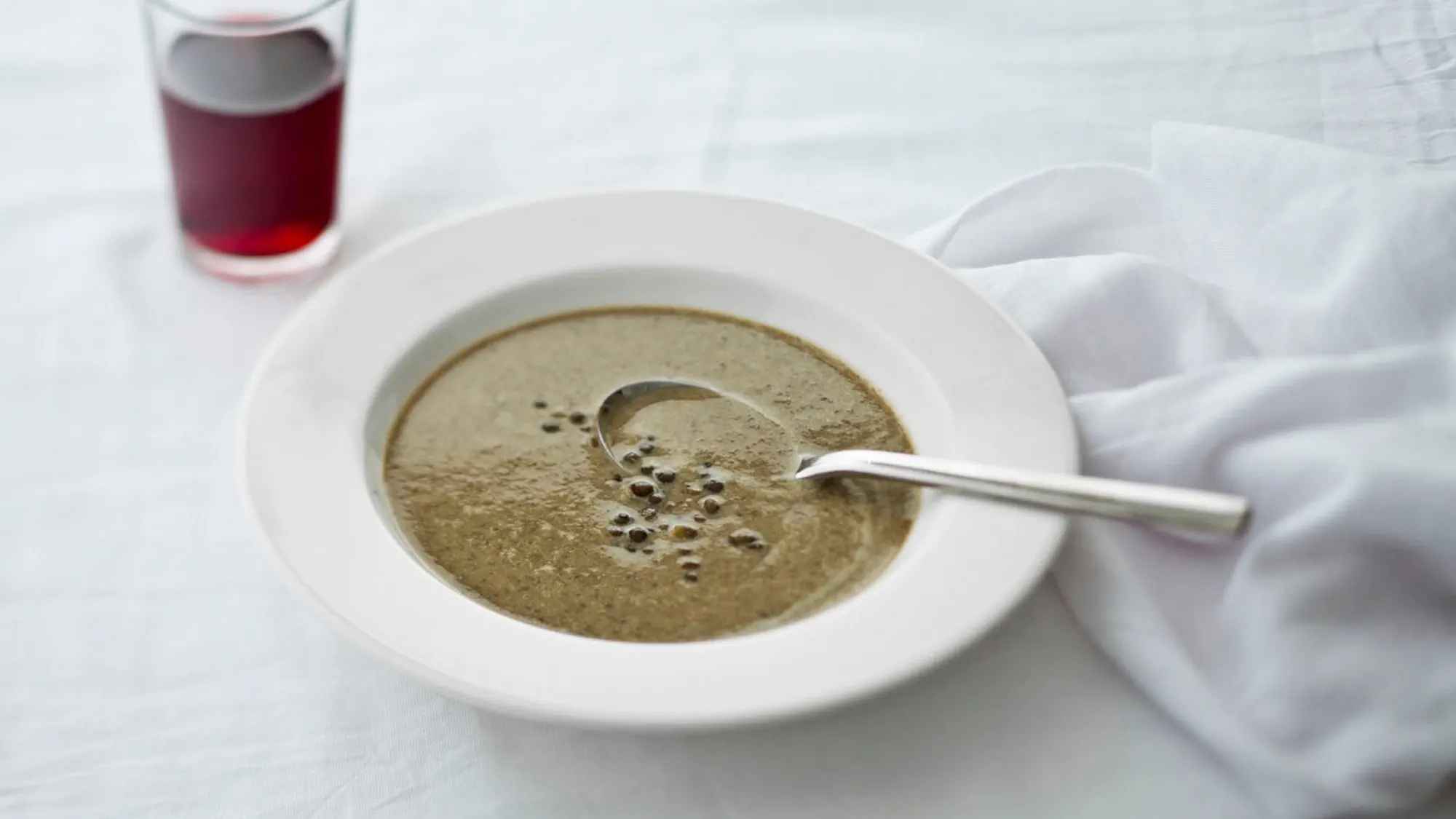 Lentil Recipes 
As mentioned, lentils are perfect for soups and make a hearty addition to this Savory Turkey Sausage And Lentil Soup, combining them with turkey kielbasa and spinach. Use the Puy lentils in Spicy Lentil Soup With Coconut Milk And Cilantro. Red or brown lentils will fair well for Lentil Soup With Bacon, ideal for a chilly day. For those who observe Ramadan, a great meal to eat once breaking the fast is Harira, a traditional Moroccan soup prepared with lentils and a protein like lamb, chicken, or beef.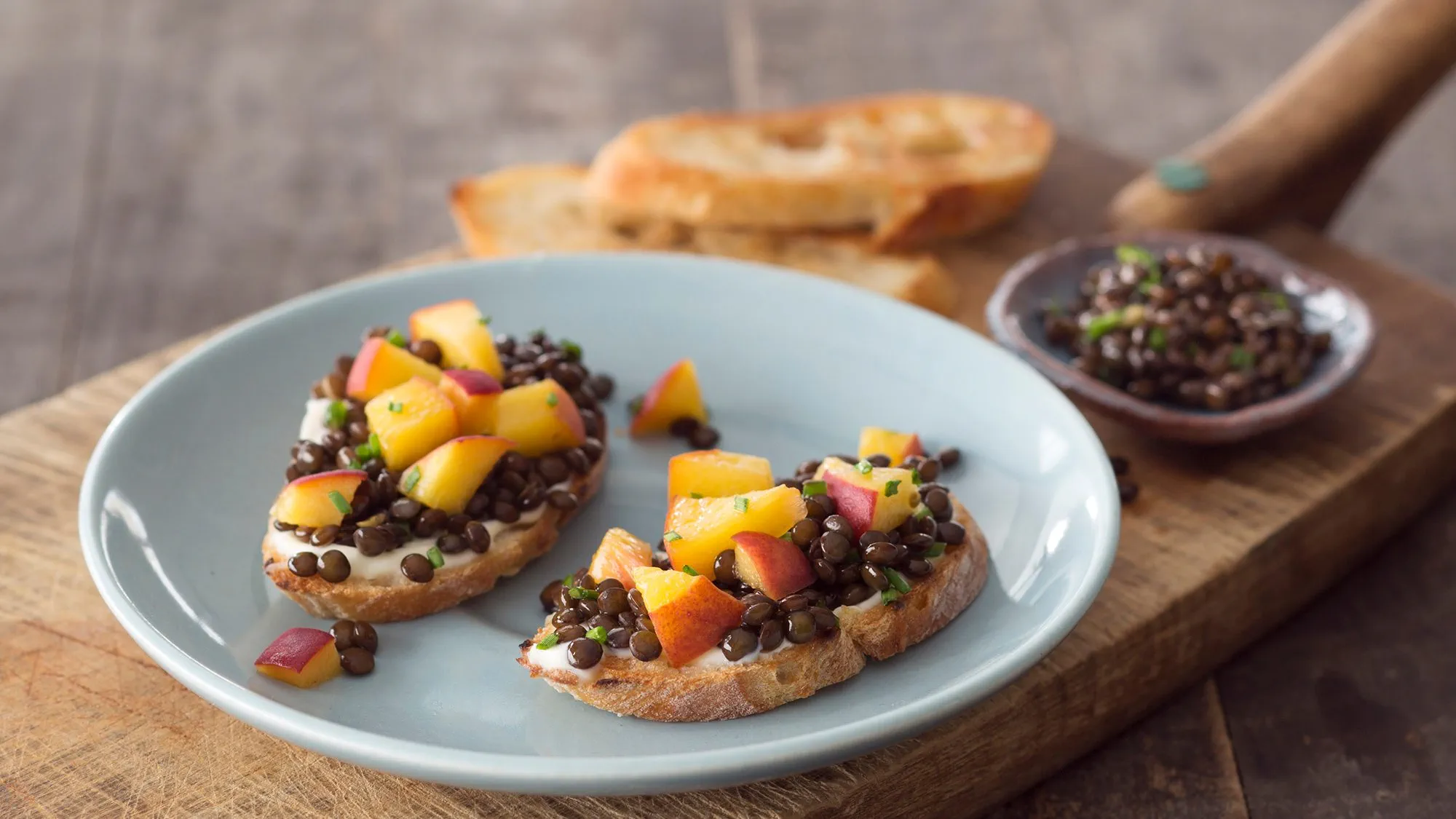 Try the black beluga lentils in a salad like this Lentil And Peach Salad With Tarragon Mustard Vinaigrette or as an eye-catching appetizer in Pickled Peach And Black Beluga Lentil Toasts. Using red lentils, you can pair the North Dakota Lentil Dip with tortilla chips or fresh vegetables for a fun snack.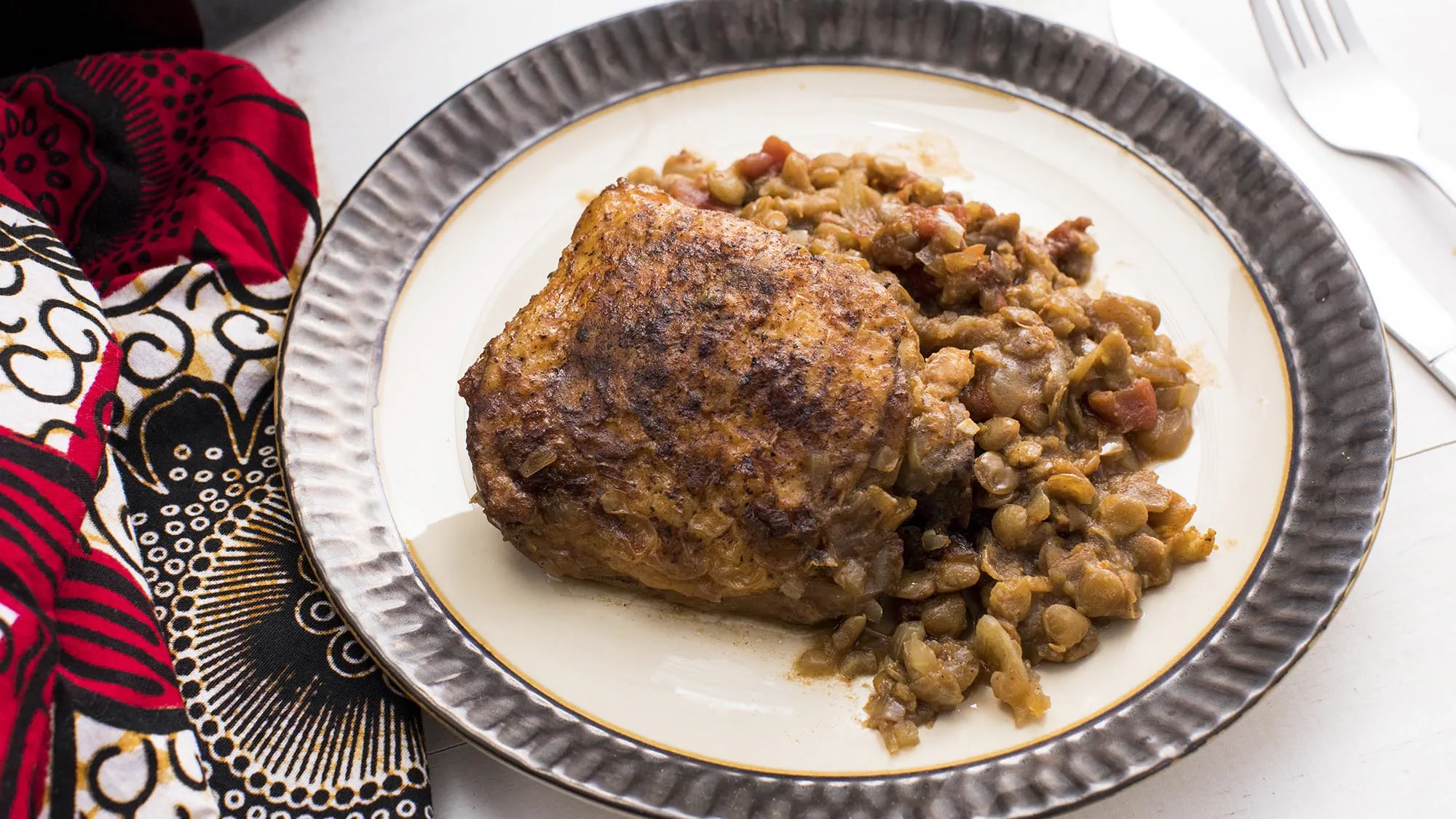 Lentils match up well alongside meat and seafood dinners, like this East African Chicken And Lentil Stew and Slow Cooker Berbere Chicken And Lentils. And for a meal high in flavor and fiber, try Dukkah Crusted Fish With Broccoli & Red Lentils.
Try Other Legume Recipes
Lentil Cooking Tips 
Save your favorite lentil foods, dessert, drink recipes and organize your ingredients with our online meal planner.  You can also make meal prep simple by creating a Flavor Profile, so you can store your favorite recipes and create grocery lists for easy shopping.