Ah, pasta salad: the unsung hero of your summer cookouts. While it might not take center stage like your grilled entree, the right pasta salad perfectly complements the main course of your meal, and it's always a crowd-pleaser.
But if you've found yourself going back to the same macaroni salad recipe one too many times, here's your chance to branch out. Read on for nine irresistible pasta salad recipes, including veggie-packed favorites and heartier pasta salads that can double as a meal. 
Meet your new summer staple! This simple bowtie pasta salad pairs delicious and savory notes with bright flavor. This herb-packed vinaigrette features dill, basil and Italian seasoning for all your fave warm-weather flavors, and the salad features a mix of veggies for a pleasant crunch. Use whichever produce is at the farmer's market to mix up this recipe all season long. 
TIP: If you're adding this vinaigrette to a bow tie pasta salad - or any pasta salad for that matter - make sure to let the pasta cool before tossing it with the other ingredients to avoid wilting.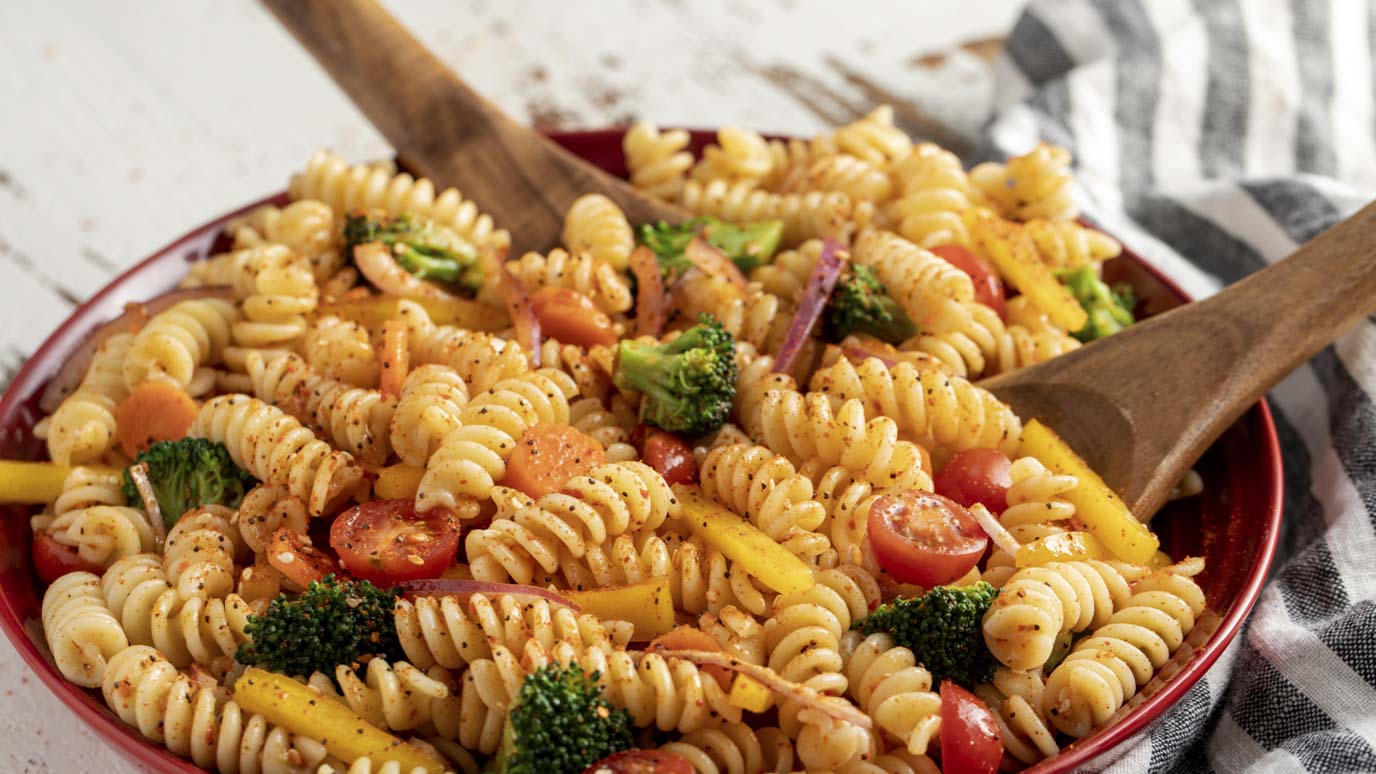 Sometimes, the simplest pasta salads are also the tastiest, and this recipe proves it. Each bite is bursting with flavor thanks to McCormick Perfect Pinch Gluten Free Salad Supreme Seasoning, a zesty blend of paprika, garlic, sesame seeds and more. This recipe also saves time by using store-bought Italian or ranch dressing instead of homemade vinaigrette, which makes it ideal for busy weeknights.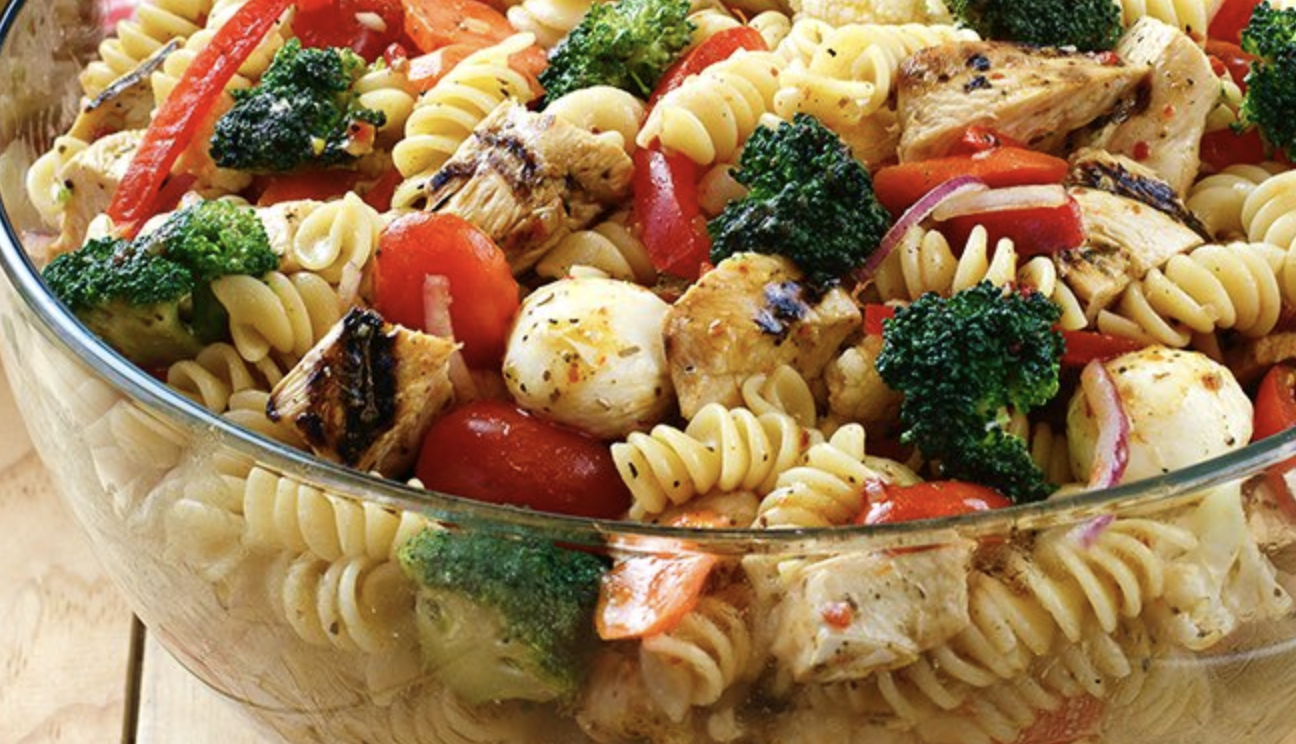 Who says pasta salad needs to be a side dish? This chicken-topped salad is hearty enough for a main course. It's easy to make — just combine pasta, veggies and chicken seasoned with an Italian herb marinade — so you can have a light dinner on the table in under 40 minutes. This recipe is also ideal for meal prep, since you can make it with leftover grilled chicken for an ultra-convenient meal.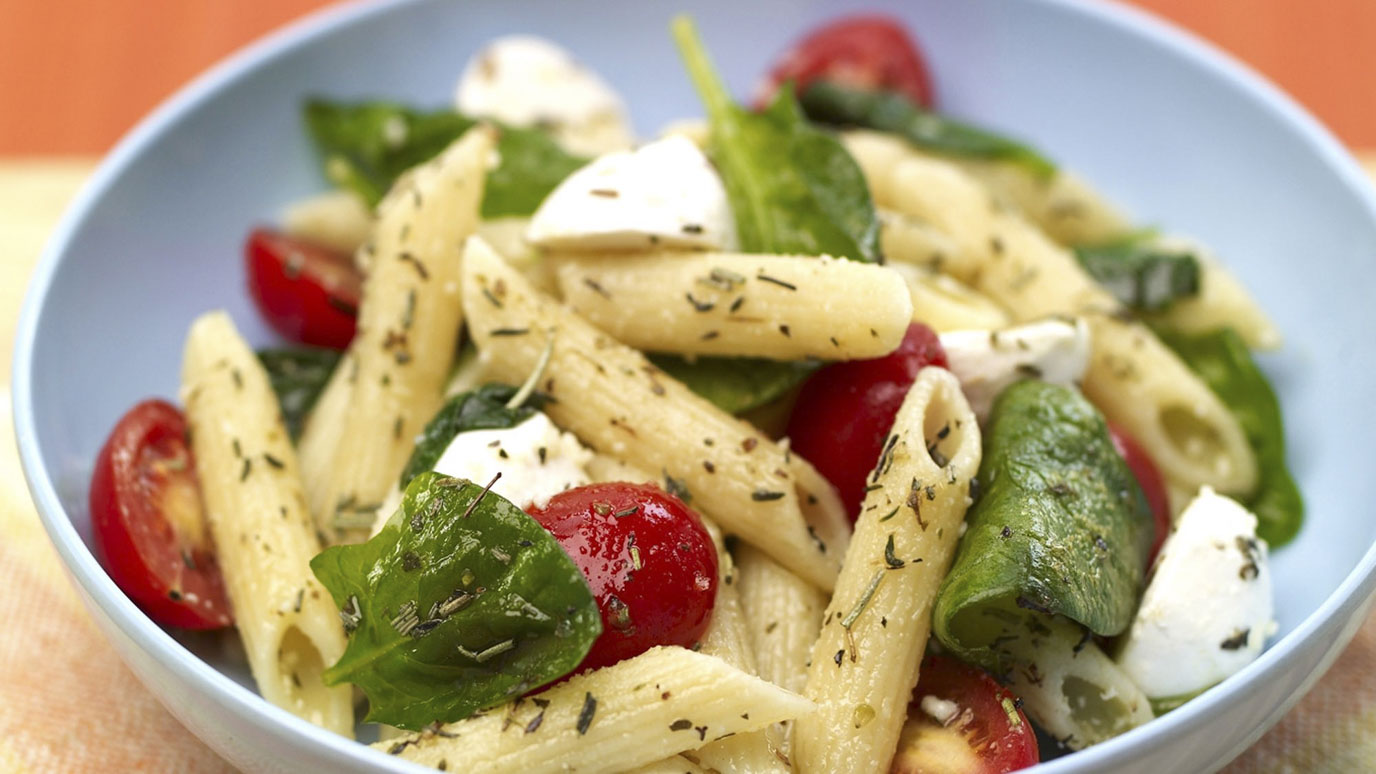 If you need a tasty recipe to use up your summer tomatoes, this pasta salad is a must-try. It's dressed in a rosemary and white wine vinaigrette that lets the tomatoes' flavors pop, and it also features bocconcini for cheesy goodness. Get creative by mixing up the cheese: Add a burst of Greek-inspired flavor with feta, or try bite-size chunks of cheddar or provolone.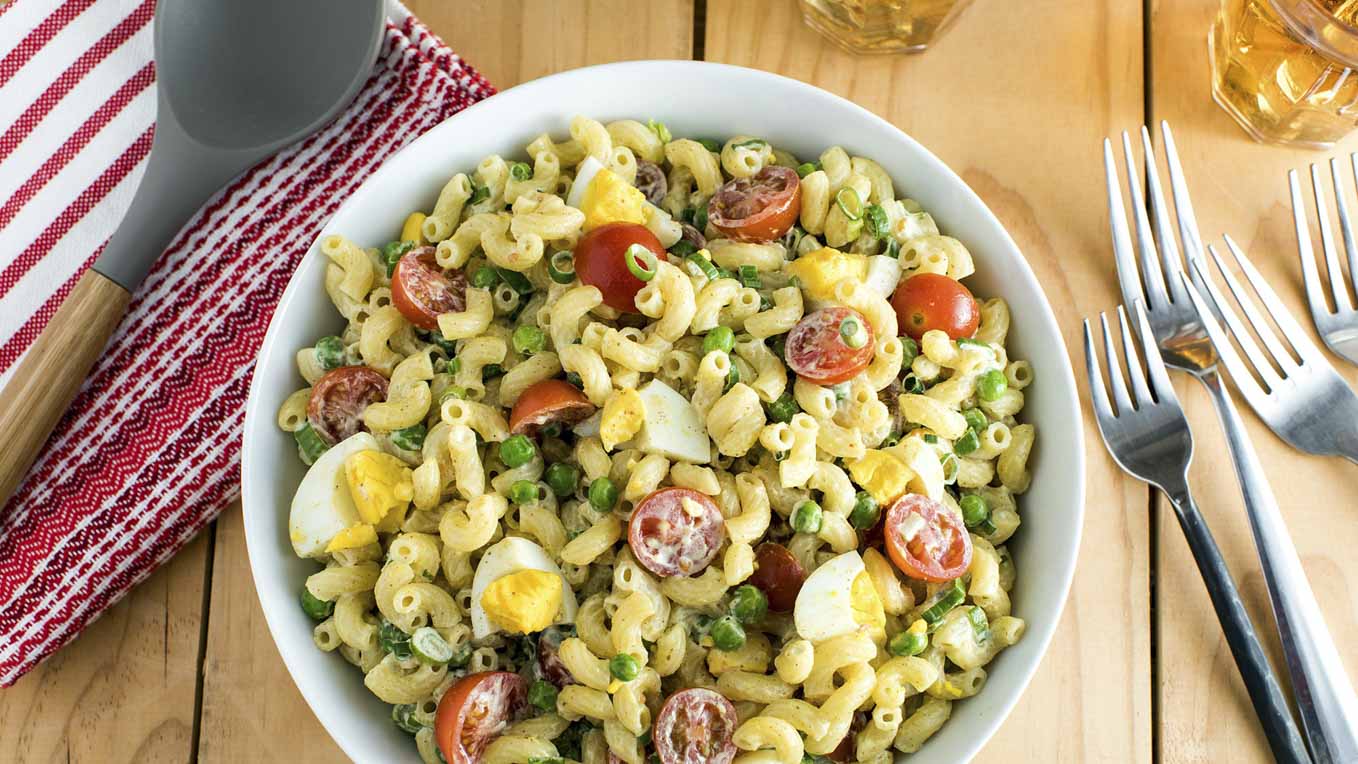 Creamy pasta salad is a classic for a reason, and this recipe offers a fresh twist on a favorite. It pairs traditional elbow macaroni with fresh tomatoes, sweet peas and hard-boiled eggs for a dish loaded with texture. A dash of French's Spicy Brown Mustard adds just enough kick to make the salad interesting, without being too spicy for kids.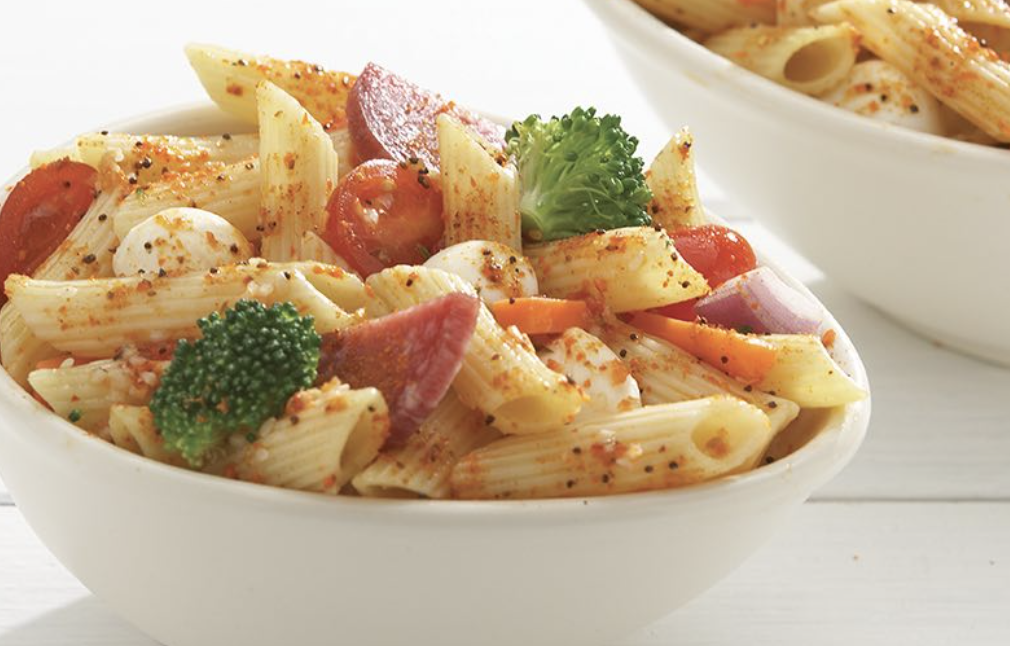 If you're loving the charcuterie board trend, why not use your face app as inspiration for pasta salad? This salami- and mozzarella-studded salad tastes deliciously savory — reminiscent of your fave cheese board — with carrots, tomatoes, broccoli and onions adding earthy and sweet notes. If you're feeling creative, add other charcuterie board staples, like olives or chopped pickles, for even more flavor.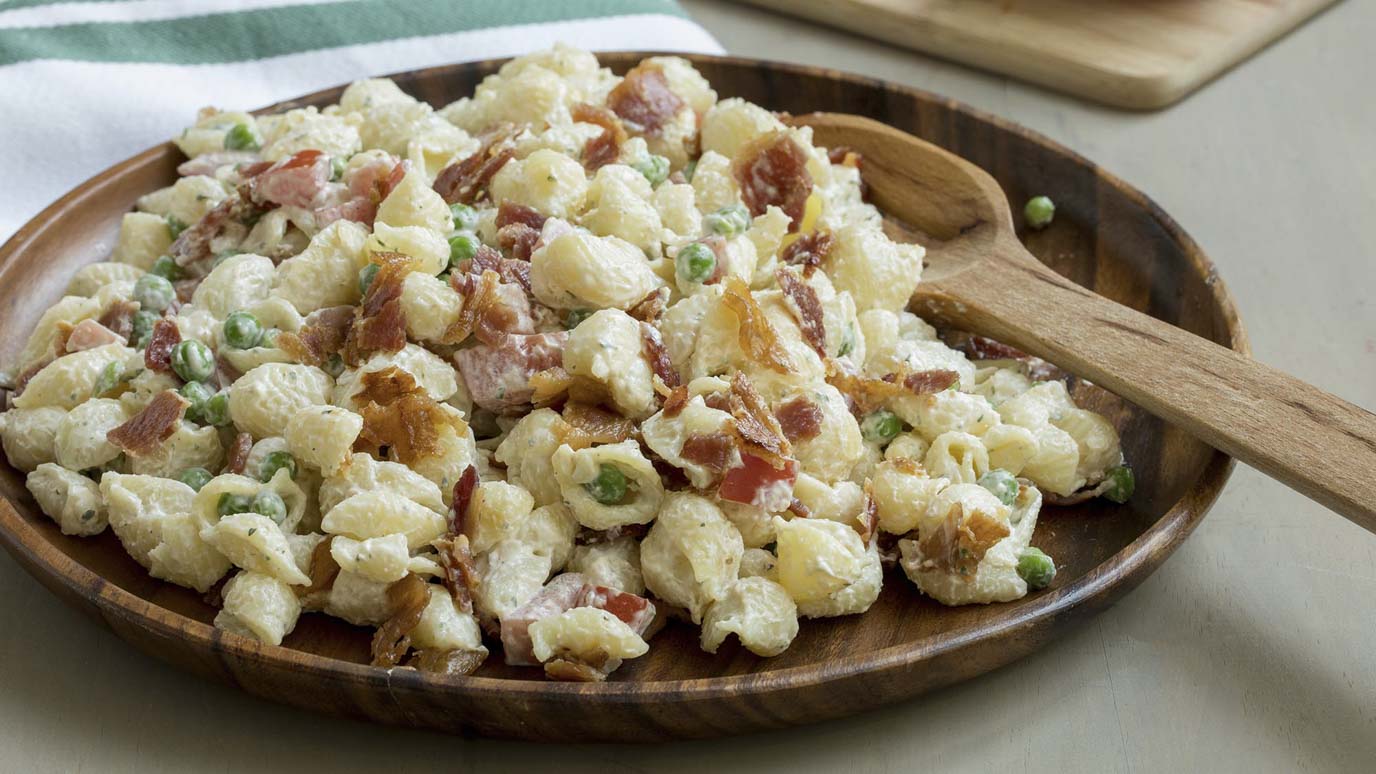 Bacon makes everything better, and pasta salad is no exception. Crispy, smoky bacon pairs perfectly with a garlic-forward dressing, while green peas add tiny pops of sweetness. Classic small shells give this salad a comforting "mac and cheese" vibe, but you could also add rustic texture by using orecchiette, instead. 
Cooking for a large crowd can feel intimidating, but this pasta salad recipe makes it easy. With crunchy green broccoli, tender yellow summer squash and juicy grape tomatoes, it looks like a show-stopper — and you can put this pasta salad together in just 30 minutes. As a bonus, it's even tastier the next day, so make it ahead for no-stress entertaining.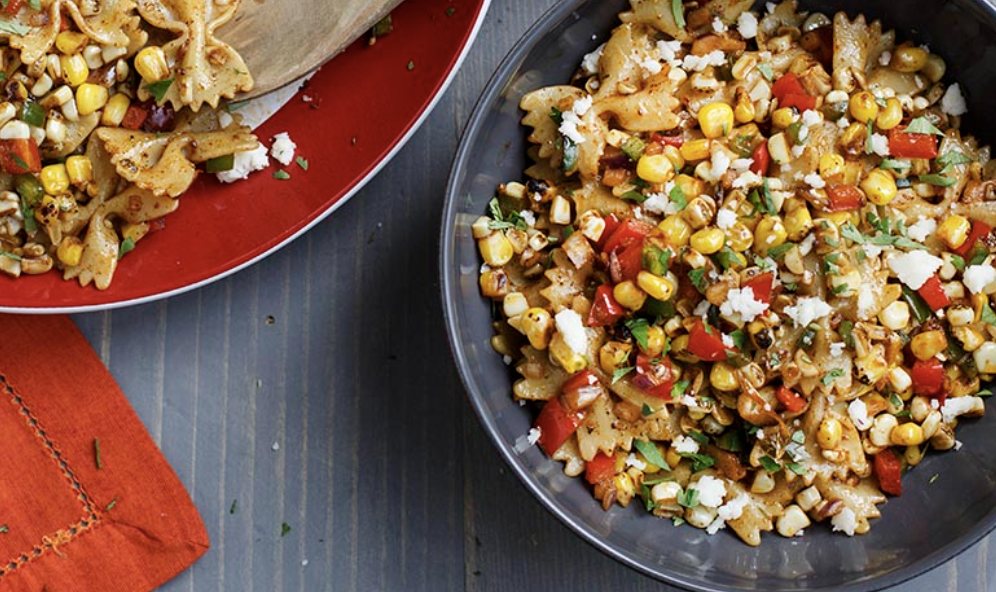 Corn on the cob is the taste of summer — and it's also the star ingredient in this Southwestern-inspired pasta salad. Toasting corn kernels brings out nutty and subtly smoky notes, and also intensifies their naturally sweet flavor, while McCormick Chili Seasoning Mix adds the bold spiciness you love. Pair it with BBQ chicken breast or grilled flank steak for an easy weeknight meal. 
SUMMER DRINKS AND DESSERT RECIPES
Summer Sangria With Grilled Fruit