Sometimes you get hungry for popcorn with a great movie, but just don't have the time, energy, or opportunity to go to the movie theater. Well, good news! You can custom-design your own awesome popcorn recipes and have fun chowing down in front of your big screen at home.
Whether you prefer comedy movies, romantic movies, action movies, Christmas movies, or other genres, we've got tasty popcorn recipes that will make you feel like the star of the show. And much like food pairings or wine pairings, you can also have different popcorn pairings with movies you watch, matching the style of each movie and pleasing your popcorn palate.
Pick The Best Popcorn Seasonings For You
Popcorn, literally, is heated-up dried kernels of corn that explode into white fluffy goodness. But similar to living out your fantasies via the movies, popcorn can be anything you want it to be. For us, it's all about the popcorn toppings and popcorn seasonings.
From spicy popcorn to sweet and salty popcorn to candy coated popcorn, there are so many styles of popcorn to explore. This could be your chance to learn how to make movie theater popcorn, try a new homemade popcorn seasoning, or simply whip up some of the best butter popcorn you've ever tasted. Let's dive into some fabulous popcorn recipes that you can pair with your next movie!
How To Pair Your Popcorn With The Movie You're Watching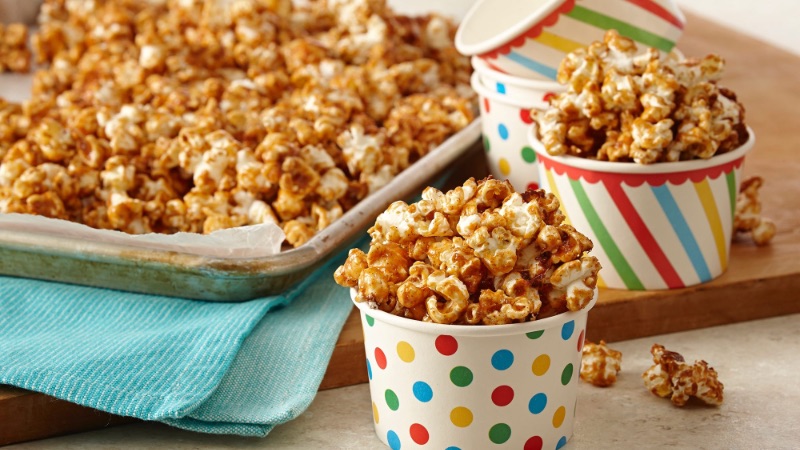 If you love family movies where children visit magical lands of wonder, check out our Caramel Cinnamon Popcorn. With Ground Cinnamon and Pure Vanilla Extract, it's a sweet popcorn recipe that's fun for the whole family. (By the way, Hollywood, can we get a movie called Charlie and the Caramel Factory? Thanks in advance!)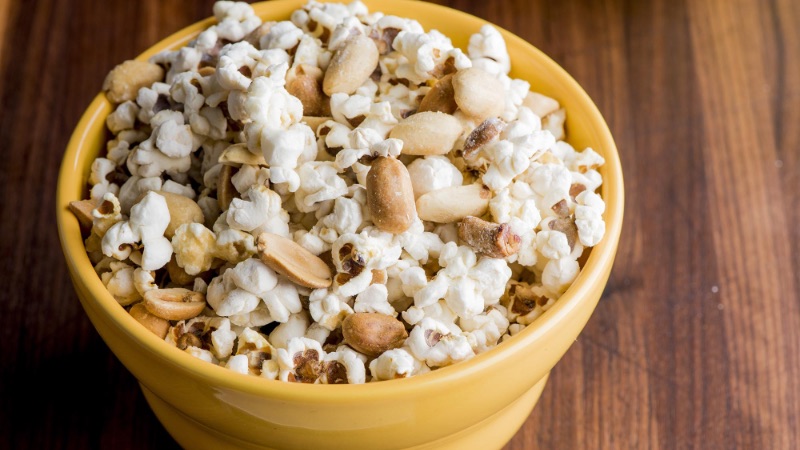 Are you into comedy movies where people pull hilarious pranks, run around like they're all sugared up, and have a good laugh when their opponents get a little salty? This sweet and salty popcorn recipe with peanuts, confectioners' sugar, and melted butter always delivers good times.

If you're hooked on Christmas movies from romantic comedies to holiday classics, Peppermint Crunch Popcorn is here to serve your needs.
The combination of popcorn, chocolates, Pure Peppermint Extract, and red and green sprinkles provides a festive visual and a real taste treat. It tantalizes fans of candy pop popcorn and makes a great gift.
Spicy Popcorn Recipes That Always Deliver Satisfaction

There's a long tradition of Western movies with Mexican settings. Ever wondered what to put on popcorn when you're enjoying the adventures of cowgirls and cowboys?
Chili Lime Popcorn, frankly, should be nominated for Best Popcorn Seasoning. Featuring Chipotle Chile Pepper, Ground Turmeric, and Pure Lime Extract, this spicy popcorn recipe was created by Food Network celebrity chef James Briscione.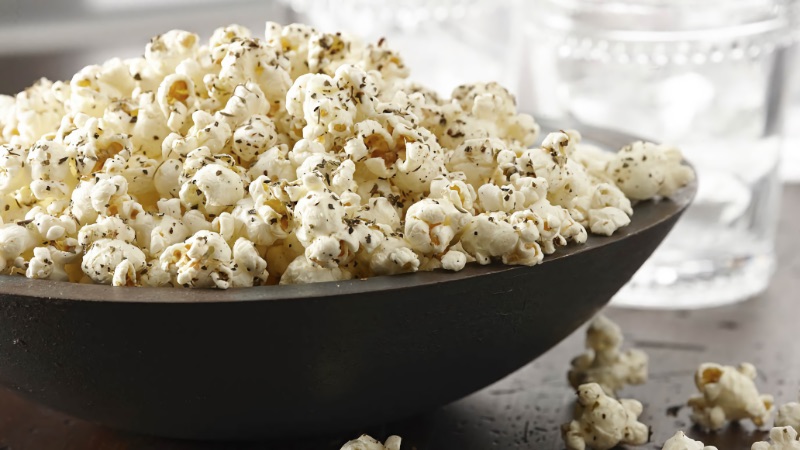 Romantic French movies, Italian movies, and Spanish movies have captured the hearts of millions of viewers worldwide. If you're one of them, our Mediterranean Spiced Popcorn will help you feel like you're strolling the shores of the French Riviera or the romantic streets of Rome.
With Basil Leaves, Oregano Leaves, and Sea Salt Grinder, this light, spicy popcorn recipe can also be one of the healthiest popcorn choices you make this year.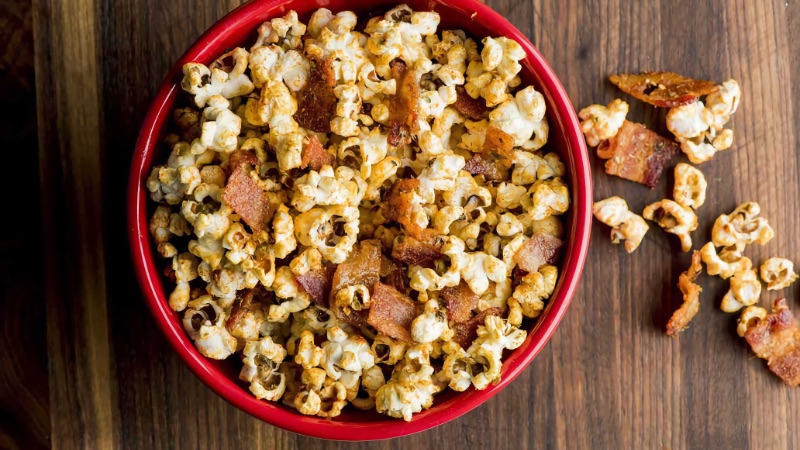 Fun fact: paprika has been closely associated with Hungarian food since the 16th century and was likely introduced from Turkey. Today, paprika is the national spice of Hungary.
So if you're a connoisseur of Hungarian movies – or movies from other Central European or Eastern European countries like Austria or Poland – you've got to sample Smoked Paprika and Bacon Popcorn. Also featuring Ground Cayenne Red Pepper and Garlic Powder, this spicy popcorn likewise pleases sports fans as a delicious, decadent game day snack.
More Fun Popcorn Recipes To Try On Movie Night
Learn More Ways To Eat Popcorn 
Save your favorite popcorn recipes and organize your ingredients with our online meal planner.  You can also make meal prep simple by creating a Flavor Profile, so you can store your favorite recipes and create grocery lists for easy shopping.