There's no denying that bacon is delicious. It's a fact that most everyone can agree on. Another point that's just as unequivocal? Bacon is not just for breakfast. The salty, crunchy, fatty food goes well with just about anything, any time of day. But if you love bacon as much as we do, you may be running out of new ideas for squeezing it into your daily diet. Fear not: Food & Wine Test Kitchen Editor Kelsey Youngman teamed up with PeopleTV to bring you 10 ideas that will guide you to use bacon in new and delicious ways.
See here for a clip and make room in your fridge for all the bacon you're going to want to buy after checking out the ideas below.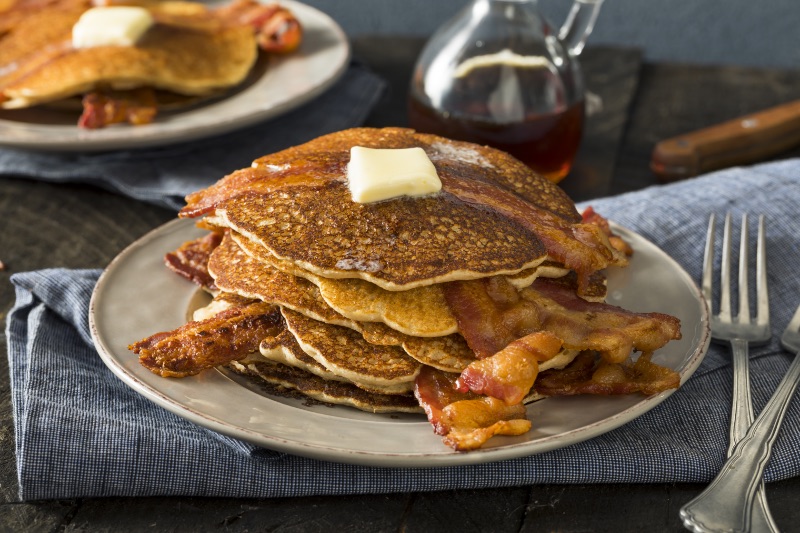 1. Bacon Pancakes. Blueberry pancakes are well and good, but trust us—bacon pancakes are even better. Simply cook pancakes on a bacon grease-covered griddle, and sprinkle cooked bacon bits into the batter as the pancakes cook. (Are you drooling yet?)
2. Bacon, Egg and Kale Sandwich. The bacon and egg sandwich is a breakfast staple, sure—but add in cooked kale and onions and you've got some actual nutritious value.
3. Maple Bacon Chewy Bars. "If you're a true bacon lover, you want to take it with you everywhere you go," Youngman points out. So, make bars out of crispy puffed rice cereal mixed with fried bacon, mini marshmallows, maple syrup. Done and done.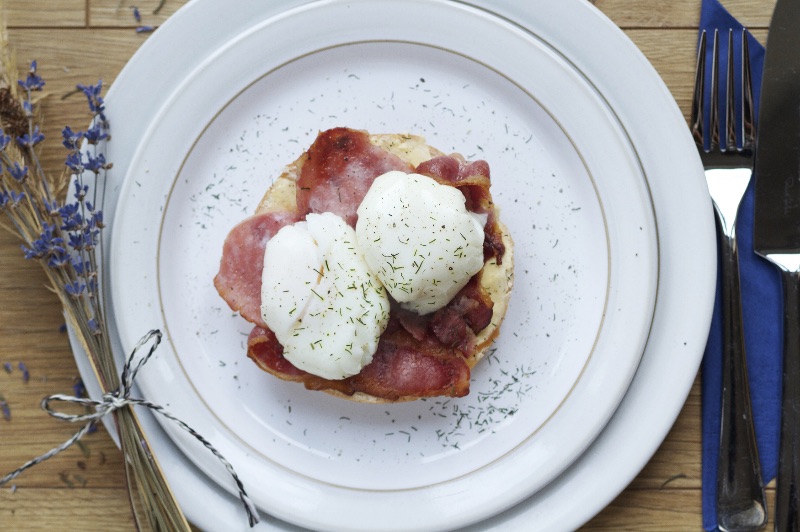 4. Bacon Salt. "Learn this recipe by heart and you can sprinkle bacon on literally anything at any time," promises Spence. Luckily, it won't be difficult to commit to memory: you just mix together crushed bacon, salt, and pepper to make this spice, which should keep about a week.
5. Cheesy Bacon Bread. "Is there anything better than bread and bacon?" Youngman asks. "How about cheesy garlicky bacon bread?" By scoring a loaf of bread diagonally, you create pockets into which you can pour and bake a cheese-and-bacon sauce, then bake to toasted and bubbling perfection.
6. Whiskey Bacon Chicken. Grilled chicken often gets a bad rap for being a bit boring. But grilled chicken with bacon will never be accused of being lackluster. Simply grind bacon into a paste that coats the chicken as it's marinated and grilled. Even better? Putting the chicken on skewers, and you can add bacon pieces between each bite.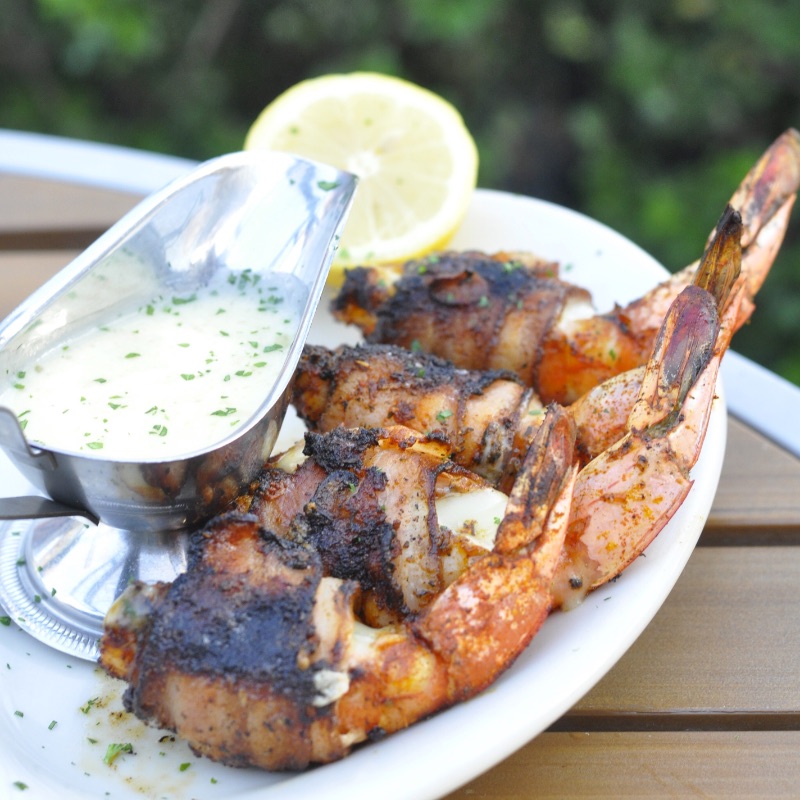 7. Bacon-Wrapped Shrimp. "Bacon-wrapped shrimp should be considered the perfect surf and turf next to a steak and lobster," says Harris. And coating the bacon with a brown sugar mixture dip elevates this classic dish with a subtly sweet flavor, Youngman says.
8. Chipotle Bacon Mac and Cheese. "We all know mac and cheese is good on its own, but when you add bacon to mac and cheese, it just makes mac and cheese that much better," Harris says. Take the smokey flavor one step further by using smoked cheddar alongside regular cheddar.
9. Caramel Bacon Popcorn. Prepare to revolutionize your movie night: on a baking sheet, drizzle freshly made popcorn with a caramel-bacon sauce, then place in the oven, turning every 10 minutes or so. It takes about an hour to make, so be sure you start before pressing "play."
10. Almond Joy Bacon. Bacon and chocolate go well together, Youngman explains, because "they balance each other out." Melting down Almon Joy bars then adding cooked bacon bits makes the sweet-salty perfect dessert or snack on-the-go.
This article was written by Jillian Kramer from Food & Wine and was legally licensed through the NewsCred publisher network. Please direct all licensing questions to legal@newscred.com.