Flavor Profile
Onion salt is one of those quick fixes that everyone needs in the spice cupboard. It's a swift and easy way to infuse a dish with onion's zingy character, along with salt's ability to round out and intensify flavors. Use it anywhere you'd use regular salt. McCormick onion salt starts with whole, white onions. They're harvested and gently dehydrated to preserve all their sweet, sharp character, and then blended with salt. You'll know it's McCormick onion salt if it smells like a sweet onion warming in the sun.
Usage
Use onion salt in any savory dish that calls for regular salt. Sprinkle it on cubes of beef for the slow-cooker. Season chicken breasts or salmon before broiling. Rub it on pork chops, then head for the grill. Want to get fancy? Add oregano and thyme leaves and a pinch each of cumin and black pepper.
Onion salt brings easy flavor to simple cooked vegetables. We love to finish steamed green beans or broccoli with a few pats of butter, onion, salt and black pepper. Onion salt never met a vegetable it didn't like!
Salad dressings are a natural partner for onion salt. Add a few shakes to homemade vinaigrette. Dress leafy greens, beans, grains or raw vegetables. We love it in creamy herbed dressings, too, like Green Goddess and ranch.
Perfect Partners
Elevate any creamy dip recipe—onion, Parmesan sour cream, bacon and tomato, smoked salmon, cheesy spinach, taco queso (cheese)—with a touch of onion salt. Serve with crunchy chips or veggies.
Looking to spice up snacks for Sunday's big game? Stir onion salt and a pinch each of garlic powder, cumin and cayenne pepper into warmed butter. Toss with assorted nuts, pretzel sticks and popcorn.
Onion salt is delicious with anything potato—soup, mashed, roasted or sautéed. It brings an extra layer of flavor without overpowering the tasty but mild potato.
Substitutes
Q: If I don't have onion salt on hand, what makes a good substitute?
A: You can always substitute your own blend of either onion powder or minced dried onions and salt. That's the best idea. Raw or sautéed fresh onions don't have the same toasty, sweet character as the dried onions in onion salt.
History/Fun Facts
Concerned that they wouldn't find this precious commodity in the New World, pilgrims packed onions aboard the Mayflower for their voyage to the Americas. They needn't have worried. They arrived to find onions growing wild and in great abundance. Our taste for onion in the New World has never waned. Today, the average American is said to consume about 20 pounds of onions each year.
Sourcing/Quality
McCormick onion salt is just that—onion and salt. We start with whole, white onions harvested at the peak of flavor. We wash and trim them, then gently dehydrate them to preserve their bold, slightly sweet character. You'll find consistent flavor and aroma in every bottle.
Popular Recipe Recommendations
Mediterranean Salsa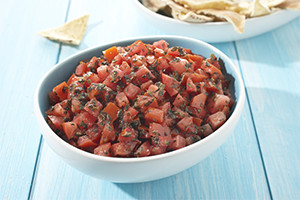 Creamy Garlic Herb Salad Dressing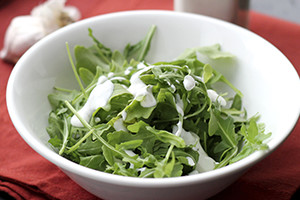 Gluten-Free Green Bean Casserole with Caramelized Mushrooms & Onions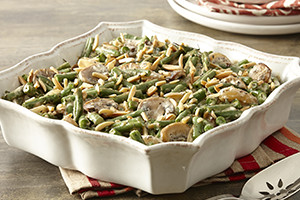 Gluten-Free Eggplant Lasagna