Fall is a fantastic time to find rich, earthy squash to bulk up your meals. This robust vegetable offers good eating far into the fall and beyond. With its vibrant colours, fall squash is a versatile and delicious ingredient that brings hearty fall flavours and rich nutrients to a wide range of recipes. There are different types of squash to suit every menu. A roasted butternut squash doused in spices will tantalize your taste buds, while a stuffed and baked spaghetti squash provides the perfect vehicle for a rich, cheesy sauce.
Here are some recipes that will make sure this versatile veggie never gets old.
Squash soup
Let's begin with some hearty squash soups. Squash makes excellent puree, and that's the basis for this Instant Pot Butternut Squash Soup. It's one of our go-to butternut squash recipes, thanks to its one-pot convenience and its rich mix of fall flavours. Celery, onions and carrot fill out this warming soup with all that fall has to offer. The bacon adds a rich, salty layer to this soup's taste profile, but vegetarians can easily omit this.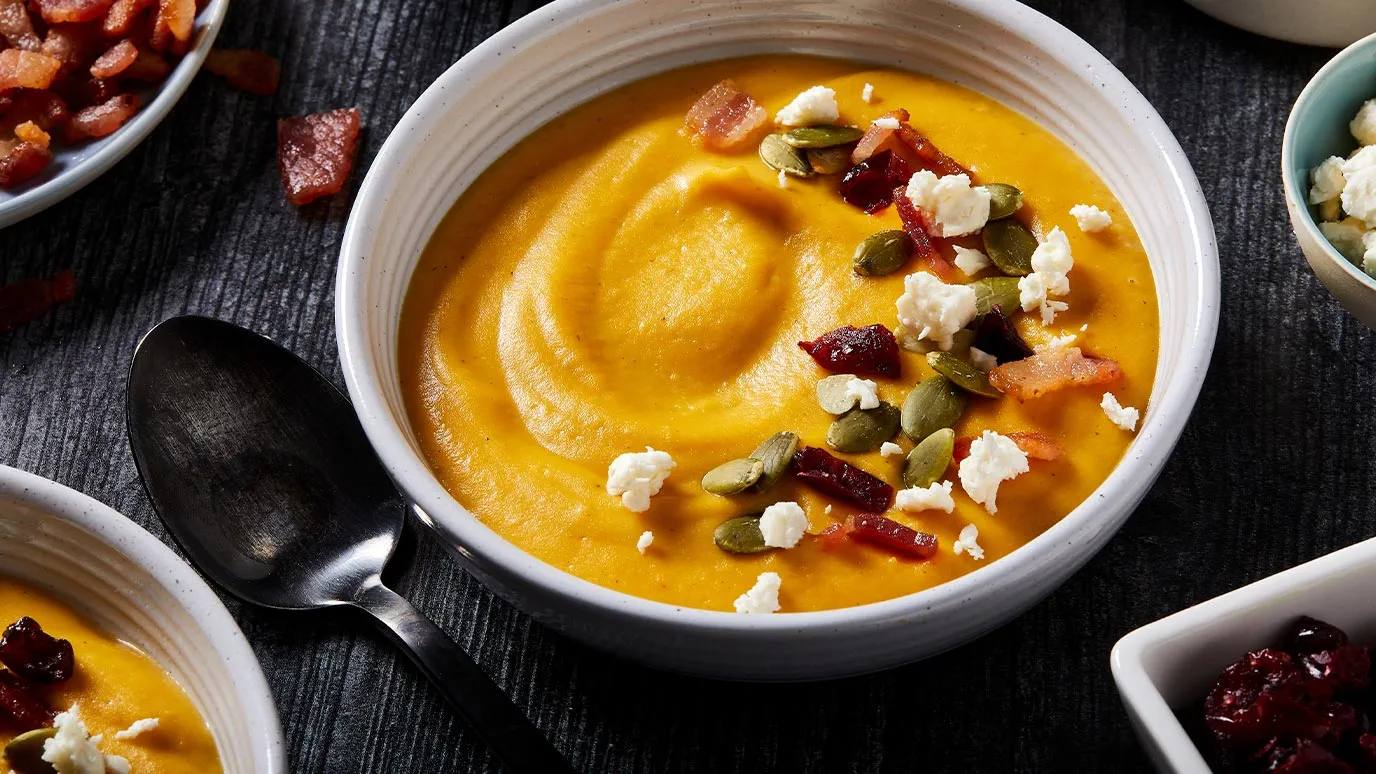 For a slight variation on the theme, try this Creamy Butternut Squash Soup recipe. This is another great way of cooking butternut squash, with a different set of flavours including orange juice and apples for a fruitier note. Ginger and cinnamon both bring a taste of fall to this delicious dish, while toasted pecans create a hint of sweetness and a crunchy, robust texture.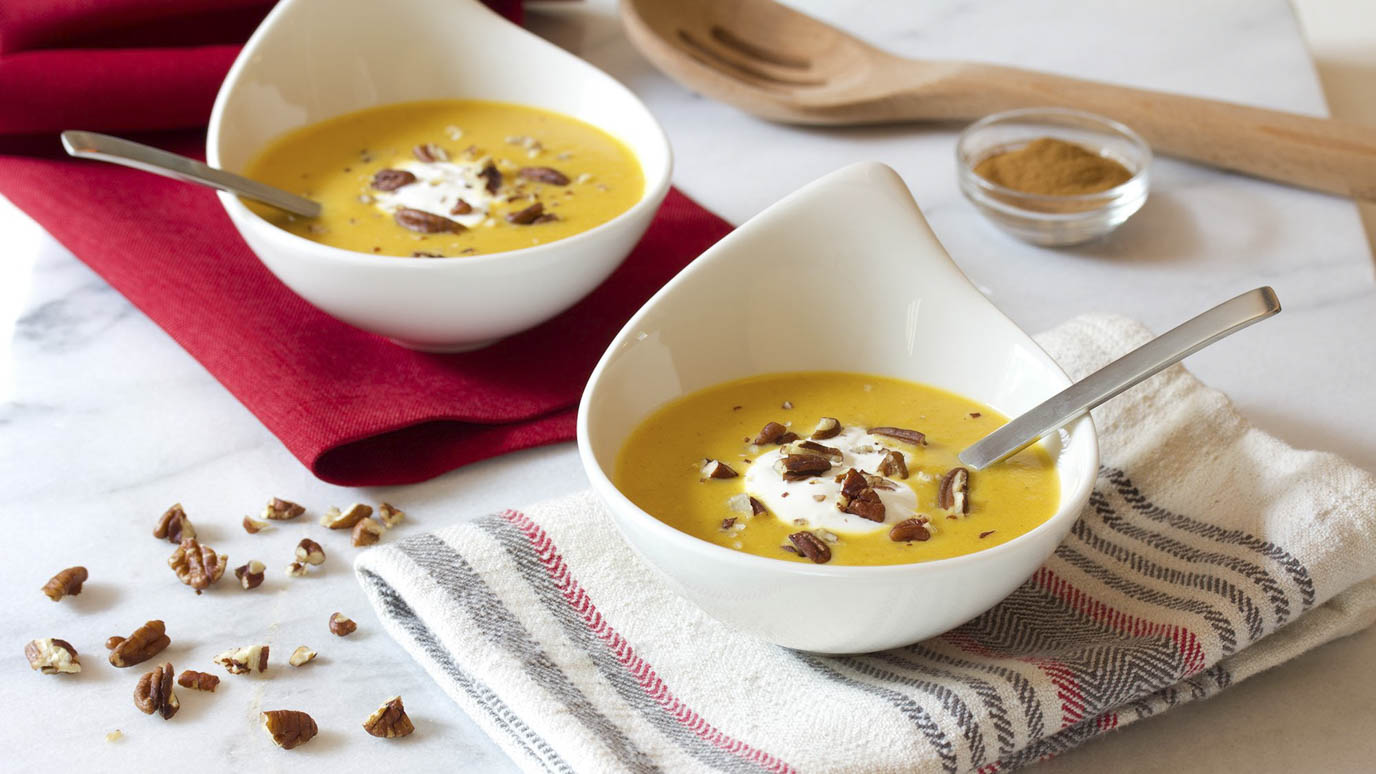 Squash risotto
The Arborio rice in this risotto soaks up flavour. Risotto's beauty is its versatility, as it can be customized with an array of ingredients. We enhanced this Baked Butternut Squash Risotto version with rosemary, thyme and marjoram for a hint of sharpness.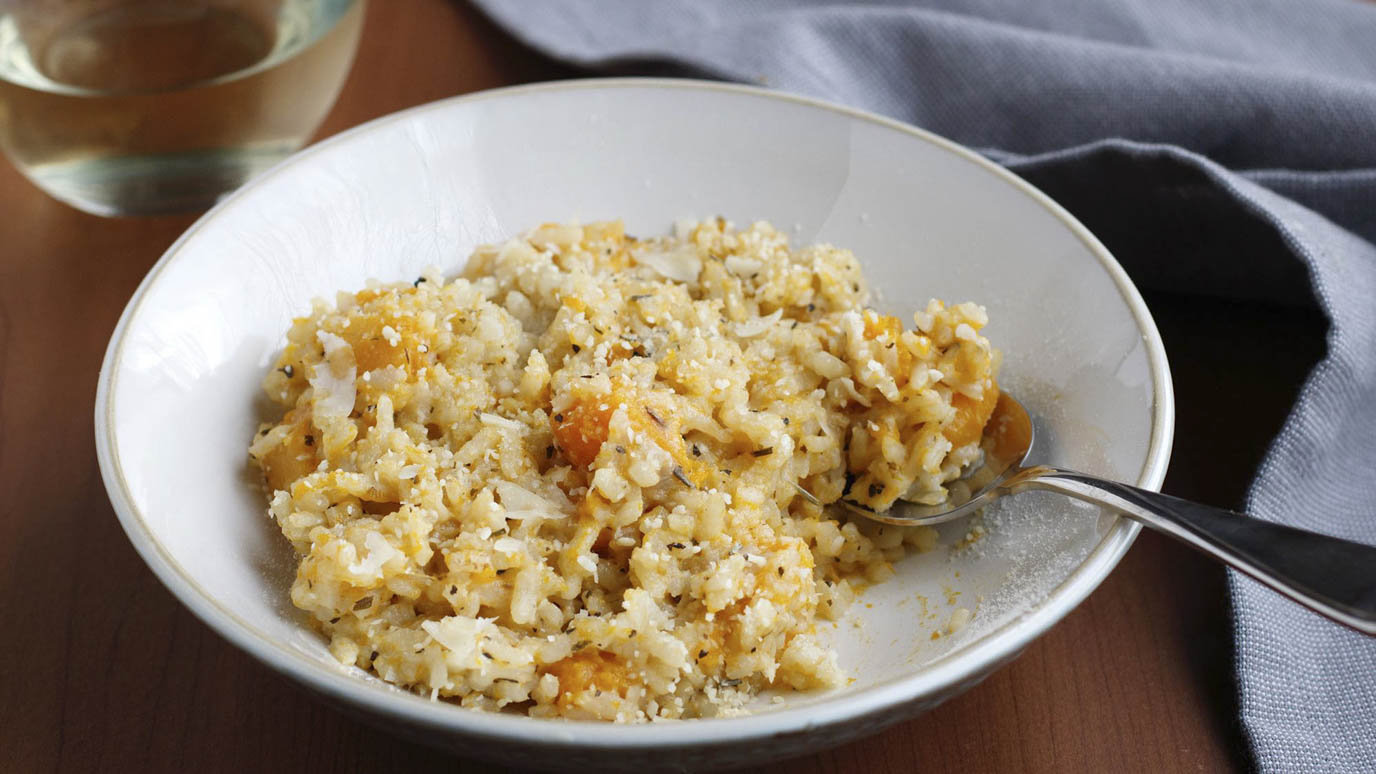 Squash tacos
You can even use squash in classic Mexican street food dishes. Check out this Vegan Butternut Squash Tacos al Pastor. Roasted pineapple, lime, cabbage and onion underpin the comforting flavour of butternut squash, baked in a rich medley of spices including smoky McCormick Gourmet Ancho Chile Pepper, paprika, coriander and garlic.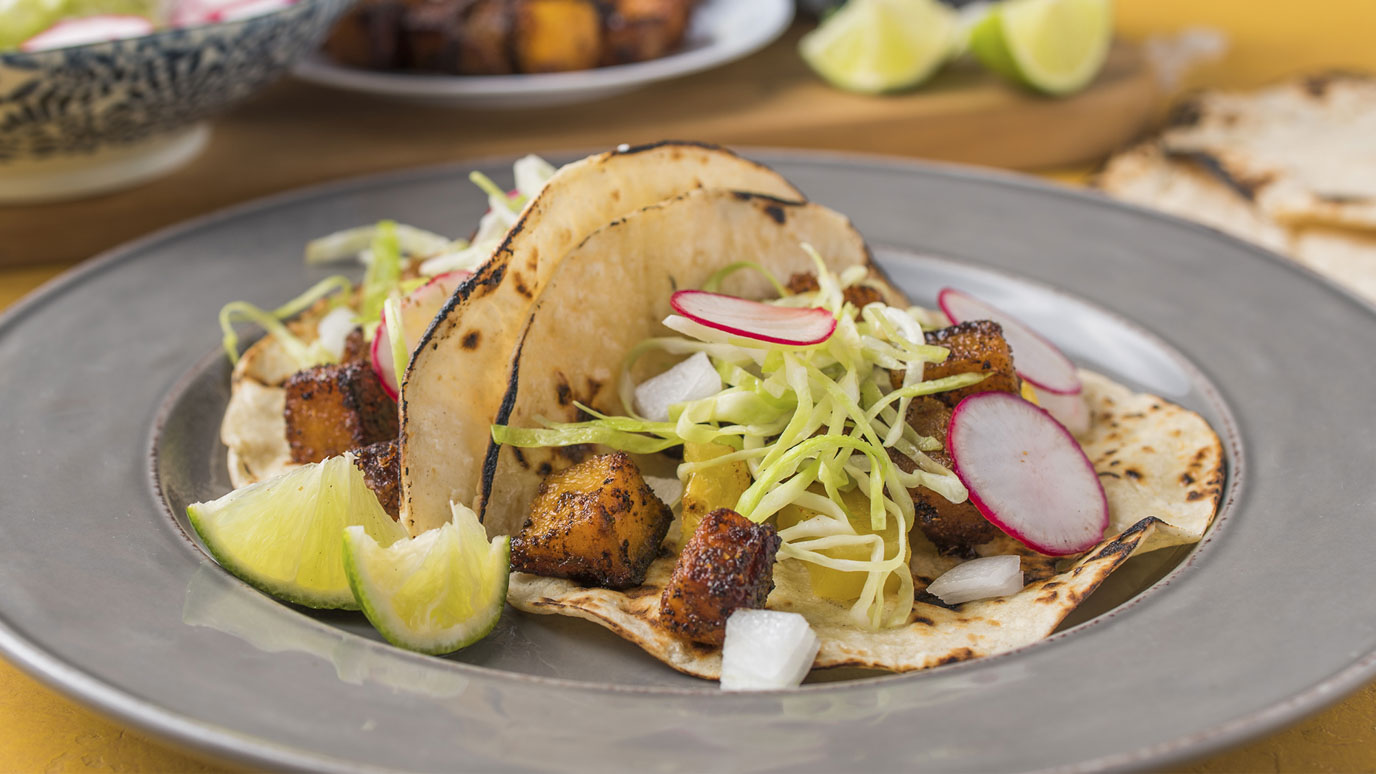 Squash and seafood
Spaghetti is one of our favourite types of squash, thanks to its mild flavour and stringy, pasta-like texture. Cooking spaghetti squash is another great way to get noodles without the carbs. This Spaghetti Squash Shrimp Lo Mein recipe is our squash-friendly take on a classic Chinese dish, blending soy sauce, honey and shrimp in a stir fry that folds in healthy veggies as part of the package.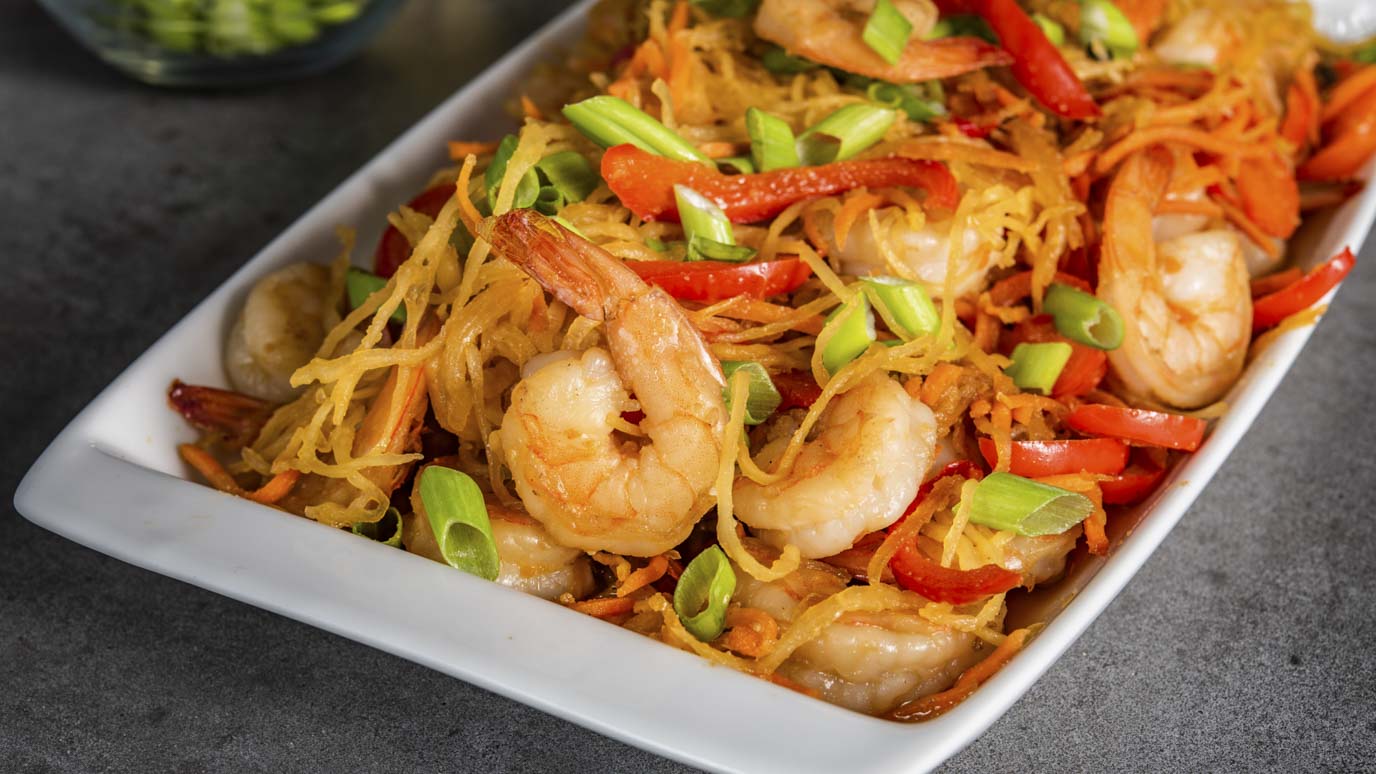 Stuffed squash
This Stuffed Parmesan Spaghetti Squash leaves the fall veggie in two halves, each of which you bake as the perfect container for a cheesy Alfredo-style sauce. The secret ingredient here is our McCormick Creamy Garlic Alfredo Sauce Mix, which pumps up the tomatoes, butter, onion, spinach and mozzarella in this recipe with a layered blend of cheese and spice flavours.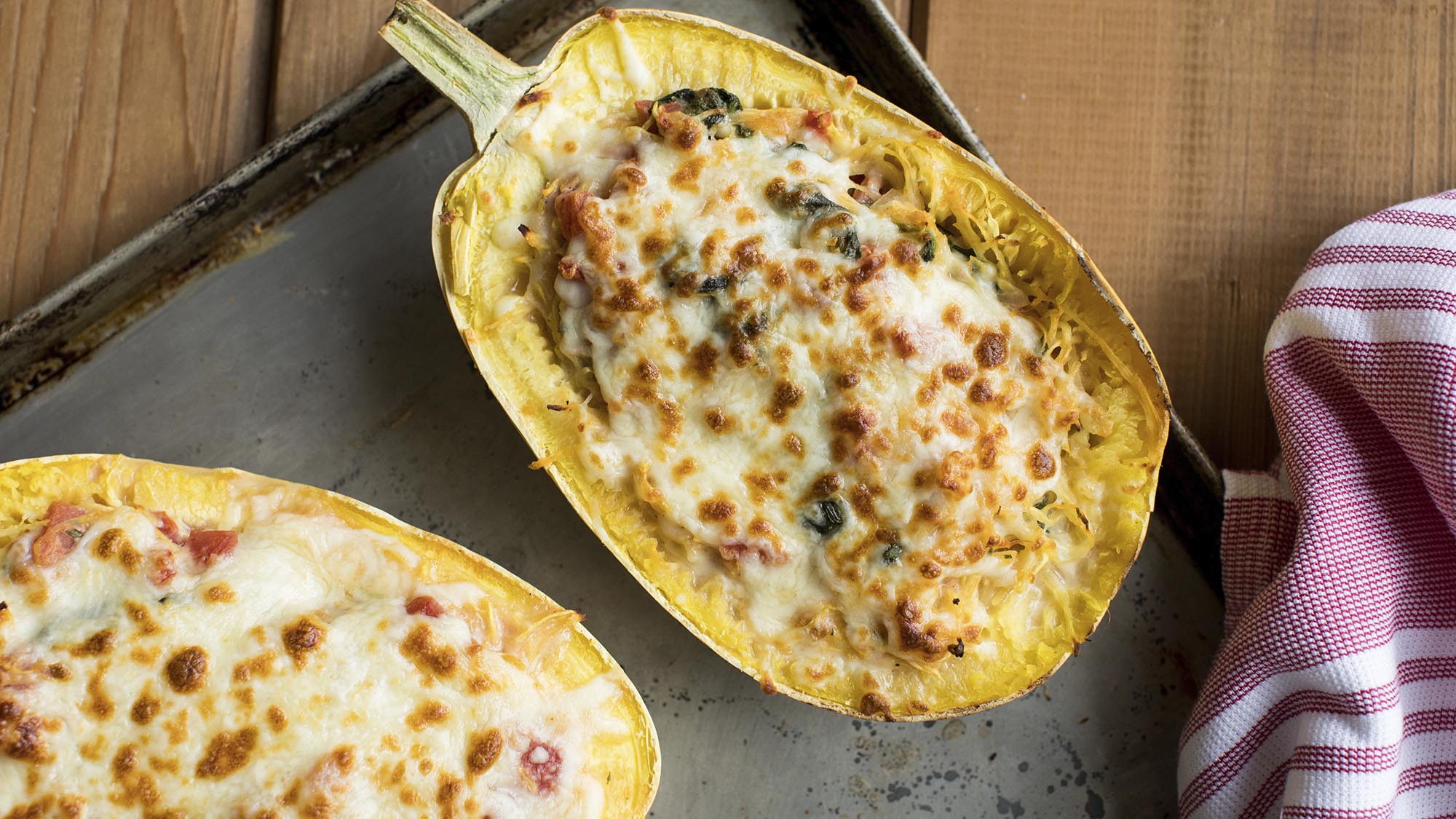 Succulent squash sides
Squash doesn't have to be the main attraction on your table this fall. It can be the basis for some spectacular side dishes like our Slow Cooker Butternut Squash and Apples recipe. This amazing dish brings all the colours and flavours you could want for a holiday season meal, including sweet red onion and brown sugar, tangy apple cider vinegar, tart apples and warming pumpkin pie spice. This cubed squash and apple sensation is topped off by a dusting of fragrant coconut. Serve with care; unless your main dish is pretty spectacular, this side could steal the show.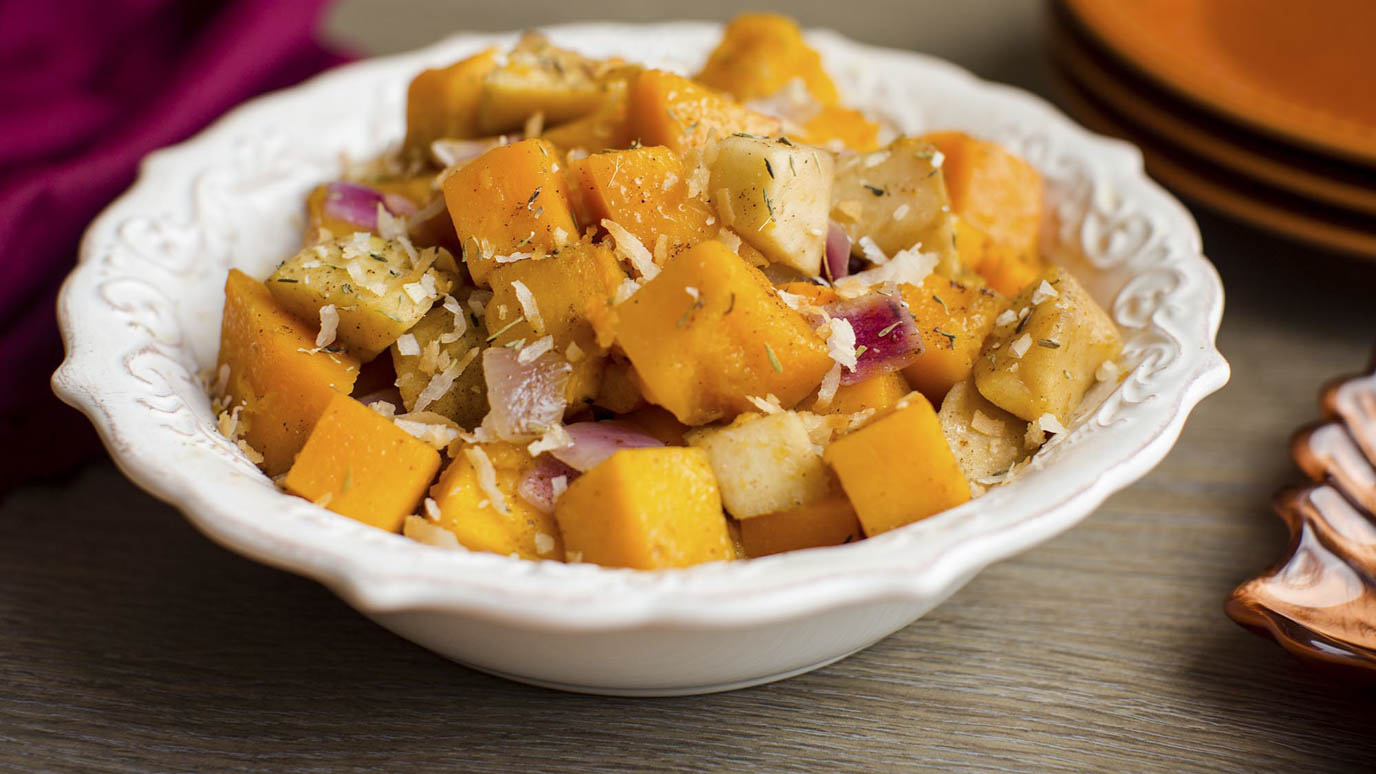 Alternatively, check out this Herbed Wild Rice and Butternut Square Stuffing side dish. Brown and wild rice both mingle with parsley, sage, black pepper, and chicken stock to make a flavorful stuffing mix that blends perfectly with roasted cubed squash, celery, and onion. Rich pecans lend it extra texture.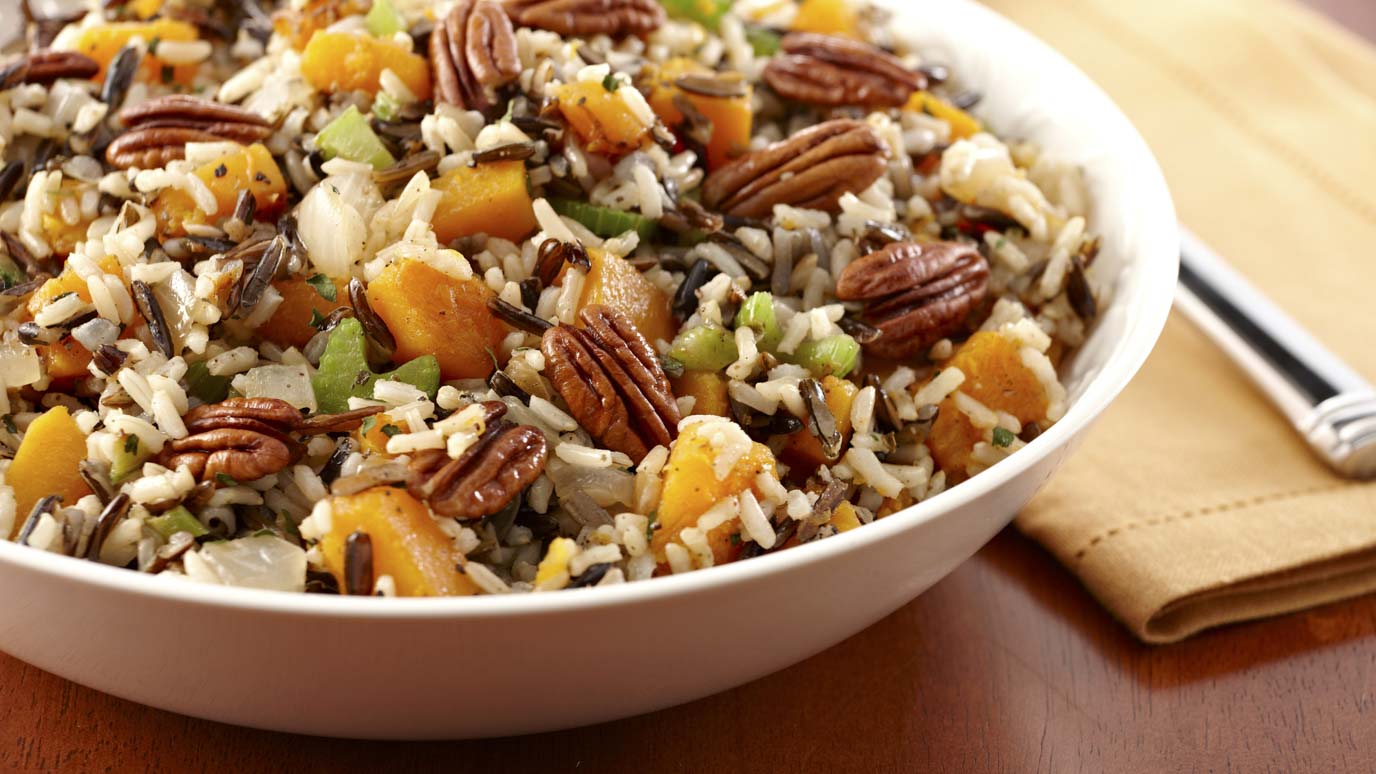 Fall squash keeps for a long time, which is just as well. Equipped with these delicious recipes, you'll be returning to the pantry for another fall squash delight again and again.
Love These Fall Recipes? Try These Fall Dessert Recipes Too!