These snacks are vegan, require no baking and come together quickly in the food processor. But best of all, they taste like carrot cake! They're also made from whole ingredients (with just a teeny tiny drizzle of sugary icing on top), so even though they taste like dessert, they have enough fiber, protein and fat to keep you ticking right through the afternoon doldrums.
My husband, my parents and four of my most discerning food writer friends all gave these little snack bites an enthusiastic thumbs up. The no-bake dough is moist and soft, with plenty of natural sweetness from cooked, mashed carrots and chopped dates. The cinnamon-spiced dough balls are topped off with a drizzle of vanilla bean icing, creating a taste sensation just like carrot cake with vanilla frosting.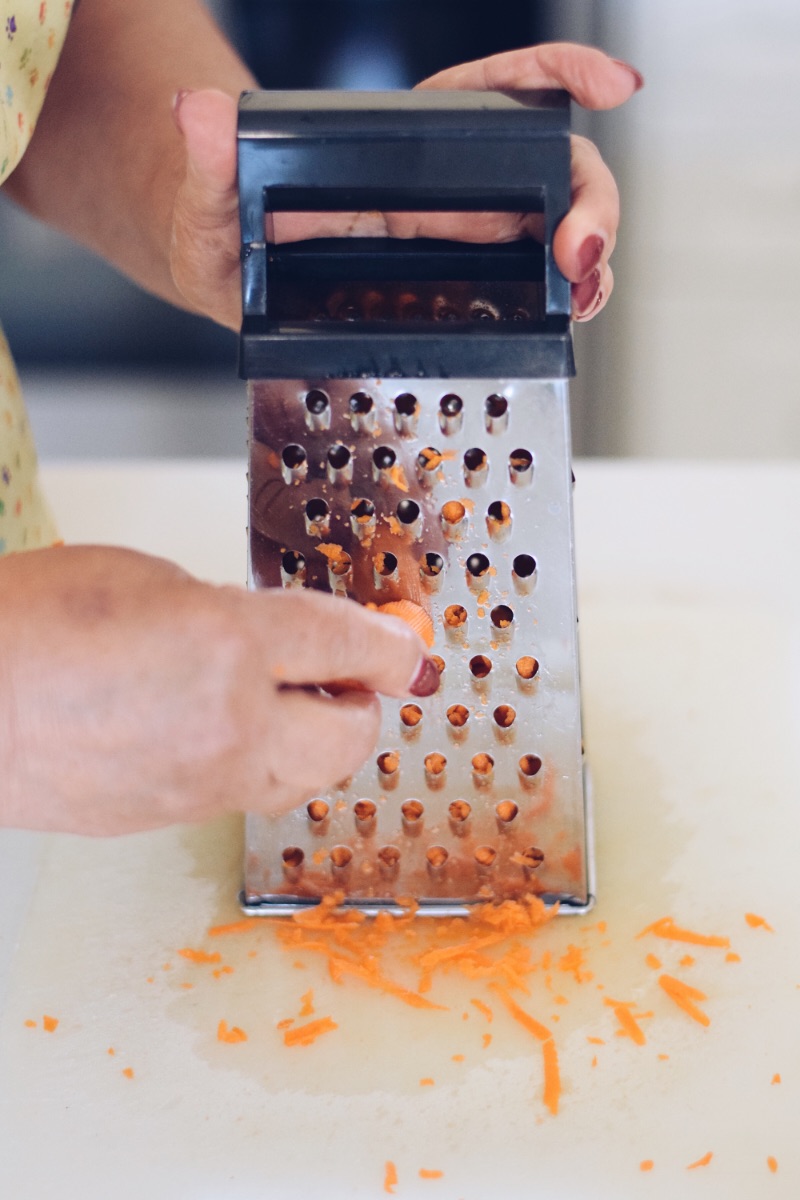 Because this dough is so soft and sticky, it doesn't quite work to roll it into balls with your hands initially. Instead, scoop up a bit of dough on one spoon and then use another spoon to nudge it into a rough ball shape. Don't worry about getting it perfectly round here -- just drop it in some almond meal, sprinkle more almond meal on top and then use your hands to roll it into a ball. This makes it much easier to shape the sticky dough.
These power bites will keep for a few days in the refrigerator, but you can also freeze them for about a month. Freeze them on a baking sheet in a single layer; then transfer them to a freezer bag or Tupperware.
One last note before we jump into the recipe: These bites are best when eaten straight from the fridge or the freezer, since chilling helps firm them up. They become soft and fairly squishy again at room temperature, though they're still just as tasty! If you're taking them in your bag for a later snack, pack them in a hard-sided container; they'll squish and flatten if they're in a plastic bag.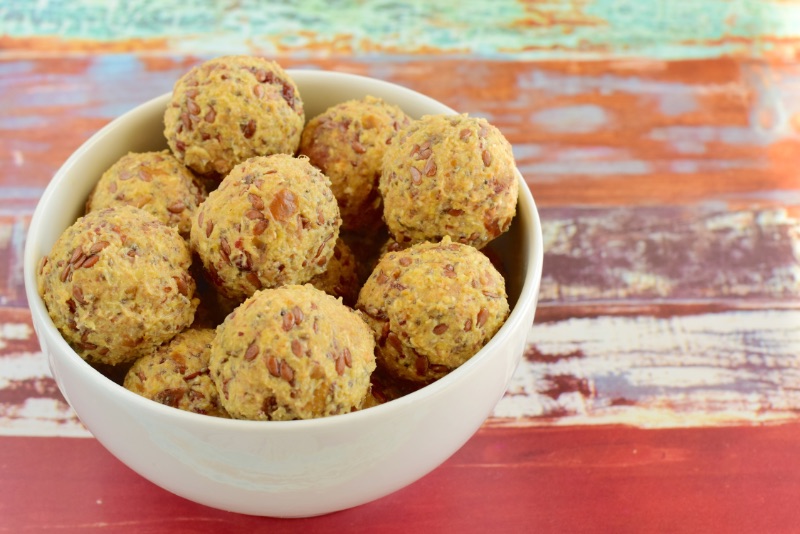 Carrot Cake Power Bites
Makes 24 bites
For the power bites:
4 medium carrots (1/2 pound), peeled and sliced into 1/2-inch pieces
1/2 cup (3 ounces) coarsely chopped Medjool dates, firmly packed
1/2 cup (128 grams) unsalted creamy almond butter
1 teaspoon ground cinnamon
1/4 teaspoon ground nutmeg
1/2 teaspoon kosher salt
1 1/2 cups (180 grams) almond meal, firmly packed, divided
For the icing:
1/4 cup (30 grams) powdered sugar
1/8 teaspoon ground vanilla beans or vanilla bean paste, or 1/2 teaspoon vanilla extract
3/4 teaspoons water (plus more if needed)
Place the sliced carrots in a medium (2-quart) saucepan. Cover them with water by an inch. Bring up to a boil over medium heat, then turn down to low and simmer until the carrots are fork-tender but not falling apart, about 10 minutes. Drain in a colander and set aside to cool to room temperature.
In the bowl of a food processor, combine the cooled carrots with the dates, almond butter, cinnamon, nutmeg and salt. Process in one-second pulses until chopped dates are fully processed and incorporated into the dough, scraping down the sides of the bowl as needed.
Transfer the mixture from the food processor into a medium mixing bowl. Add 3/4 cup of the almond meal to the bowl and mix with a sturdy spoon or spatula, until just combined. Chill for at least two hours, or overnight, in the fridge.
When ready to roll the bites, make the icing. In a small mixing bowl, combine the powdered sugar with the ground vanilla beans and water. Stir until all of the powdered sugar is absorbed, forming a very thick, pasty icing. Transfer the icing to a sandwich bag. Push the icing to one corner, squeeze out as much air as possible, and seal the bag closed.
Line a baking sheet or large tray with wax paper. Place the remaining 3/4 cup of almond meal into a small bowl.
Use a sturdy metal spoon (the flatware kind, not a measuring spoon) to scoop up a heaping tablespoon of chilled dough. With another spoon, scrape the dough sideways off of the first spoon; the dough will stick to the second spoon. Continue passing the dough back and forth between the spoons a few times until it is roughly ball-shaped.
Scrape the shaped dough off of the spoon and drop it into the almond flour. Sprinkle more almond flour on the sides and top of the dough to coat completely, then pick it up and use your hands to gently roll it into a ball. Do this quickly, without too much pressure, to avoid pressing the almond flour into the dough too much.
Once you have rolled all of the dough into power bites, drizzle the tops with icing. Snip off a tiny corner of the baggie, and squeeze the bag to dispense a thin squiggle of icing onto each power bite.
Store the bites in the fridge, packed in single layers with sheets of wax paper in between. Alternatively, freeze on the baking sheet and then transfer to a freezer container once solid. Bites will keep in the fridge for three to five days or frozen for one month.
This article is written by Coco Morante from The Kitchn and was legally licensed via the Tribune Content Agency through the NewsCred publisher network. Please direct all licensing questions to legal@newscred.com.