Spring is in the air, and summer's not far behind! What a fabulous time to give your body a break from those oh-so-comforting winter desserts with treats that help lower your sugar intake.
But that doesn't mean you can't indulge a little bit and enjoy your favorite tastes and flavors. Whether that means enjoying recipes with naturally lower sugar content or using sugar alternatives, we have you covered with some delicious options. Here are some easy ways to relish a bit of sweetness––without going overboard.
Even if you're not actively lowering your sweets intake, it's a good idea to choose natural sweeteners whenever possible. Opting for sweeteners that are less processed (or not processed at all!) is a fantastic way to have your cake and eat it too.
Maple syrup, honey, coconut sugar granules—or fruits such as bananas or dates—are the key to treats that are better-for-you alternatives while retaining all of their glorious appeal.
That said, let's dive into treats that start out naturally lower in sugar, or use substitutes to allow the sweet, sweet magic to come through in every bite.
Lower Sugar & Sugar-Free Smoothies and Beverages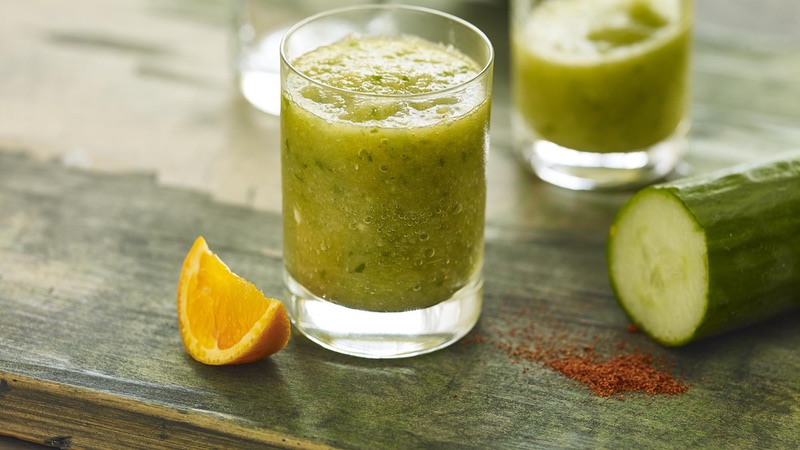 Get your morning started with a spiced cucumber and apple smoothie. Combining the sweetness of clementines and apples with the spicy zing of red pepper makes it the perfect choice nearly any time of day.
A warm, post-meal treat doesn't get much better than turmeric golden milk.
The combination of turmeric, pumpkin pie spice, vanilla and a touch of honey mixed in with light coconut milk make for the perfect balance of sweet and spicy in this warm and comforting drink.
Lower Sugar & Sugar-Free Cookies and Fruit Treats
Use spices and herbs as flavor enhancers in cookies and you won't even miss the traditional added sugars.
Even savory herbs are popular when building a delicious flavor profile in desserts.
Rosemary complements the tartness of many fruits, and the mingling of two classic cookie varieties results in these deliciously chewy rosemary macaroon thumbprints.
Substitute no added sugar or lower sugar fruit preserve when preparing.
Cookies rarely get better than chewy oatmeal, and these harvest oatmeal cookies take perfectly well to a reduced-sugar approach.
To retain moisture and texture, make just a few moderate changes: switch the white sugar to coconut sugar granules for a natural start.
Then, swap out the brown sugar for a "brown sugar baking blend" that uses a sugar substitute as its base. Your result is a lowered sugar and calorie cookie with all the zing of the original.
Lower Sugar Fruit Dessert Recipes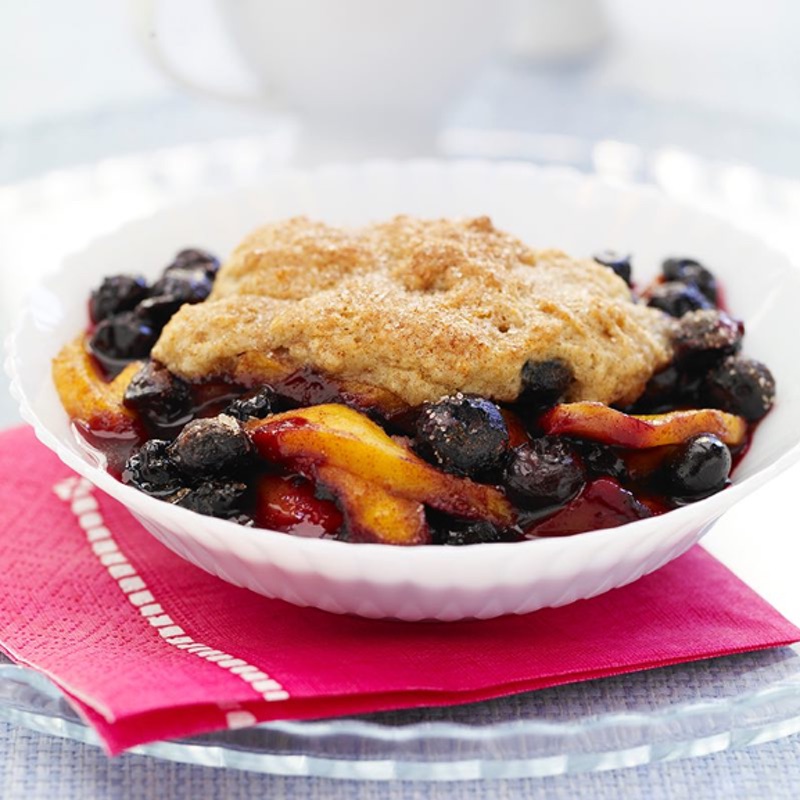 Seasonal fruits—especially berries—are a great start to any dessert. Ripe, delicious fruits in season add sweetness and beauty to many desserts.
Crisps and Cobblers
Check out all of these fruit crisp and cobbler recipes, which can easily be adjusted to accommodate those trying to reduce processed sugars:
• Spiced Apple Crisp with Apple Pie Spice 
• Peach Blueberry Crisp with Cinnamon and Vanilla Extract
• Mango Blueberry Cobbler with Ginger and Cinnamon
Try one of these options: using your favorite natural sugar alternative, reducing the amount of sugar in the recipe by half, or reducing each of the topping ingredients by half.
Banana Bread Pancakes
Enjoy a dessert-like breakfast with maple banana bread pancakes. These pancakes rely on the natural sugars in bananas and maple extract to keep your sweet tooth satisfied.
You can replace the packed brown sugar with any moist natural alternative, from honey to maple syrup to coconut sugar, to achieve delicious results.  
More Ways to Boost Flavor and Lower Sugar
There are so many ways to boost flavor while lowering sugar in your recipes. Try using McCormick products to dial up the flavor throughout the day without using added sugar. Here are some tips from our McCormick Kitchens:
• Sweet Turmeric Blend: Try adding 1 teaspoon each of McCormick® Ground Cinnamon and Ground Turmeric with 1 teaspoon of unsweetened cocoa powder for a flavorful spice blend to sprinkle in oatmeal, smoothies, and roasted sweet potatoes.
• Add a sprinkle of Ground Cinnamon to fresh apple slices, coffee, oatmeal and fruit salads.
• Just a splash of McCormick® Pure Vanilla Extract is enough to add a subtle sweetness to your fruit salads, hot beverages, and smoothies.
Looking for other ways to eat better? Check out these low carb recipe ideas and our keto, paleo, and vegan diet guide.