Mastering the kitchen basics means learning how to cook bacon. But it can feel a little intimidating. Cook bacon right, and it's perfectly crispy and satisfying. Do it wrong, and you'll end up with either soggy strips or a burnt mess.
But don't worry, it doesn't take much practice to master multiple cooking techniques. Here's everything you need to know about how to make crispy bacon — whether it's regular bacon, chicken bacon or turkey bacon — plus some delicious (and creative) ways to use it.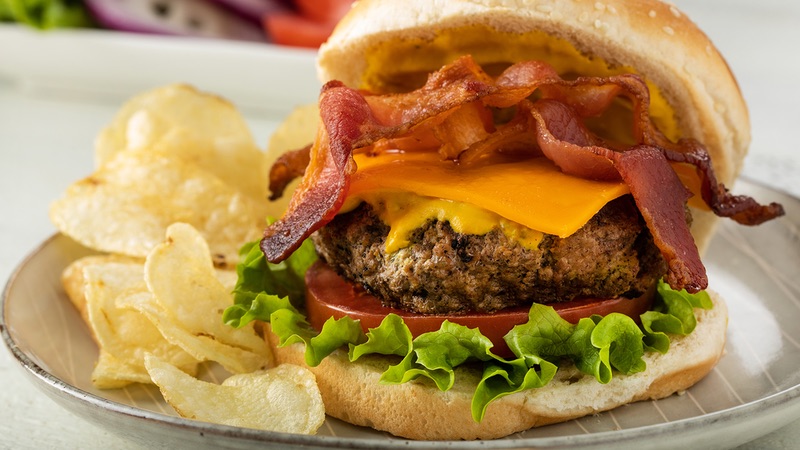 How to Cook Bacon on the Stovetop
Chances are, you are used to cooking bacon in a skillet. And this cooking method is a classic for a reason — it cooks your bacon quickly, and allows you to cook enough for a crowd.
Start by prepping your workspace. Cover a dinner plate with a few layers of paper towel (you'll use them to absorb the excess bacon fat), then start pre-heating a flat-bottomed pan on low to medium heat.
Add the bacon. Turn the bacon once it starts to "buckle," then continue flipping until it meets the perfect level of crispiness.
Transfer the strips to the paper towel-covered plate, then add a few more layers of paper towel on top to soak up the excess fat.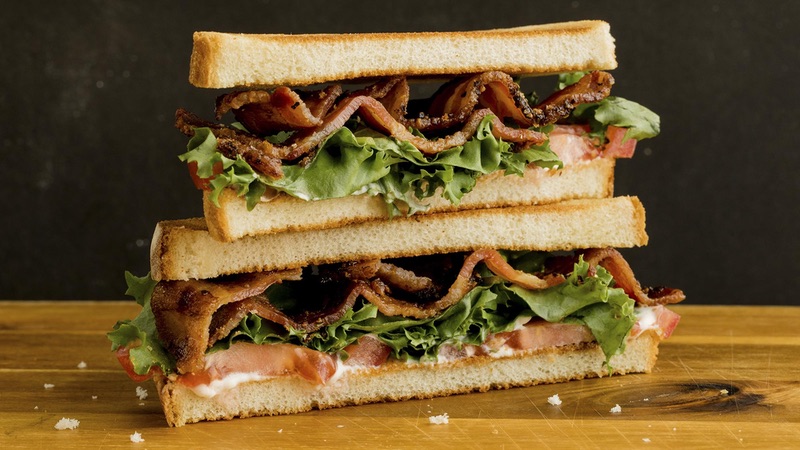 How to Bake Bacon
Want perfectly crispy bacon without all the work? Try making bacon in the oven, instead. Oven-baked bacon is perfect when you're cooking for a crowd, since you can cook the whole package at once. Plus, baking tends to yield flatter, less buckled strips, which make for perfect sandwiches and burgers.
Start by preheating your oven to 400°F. Line a baking sheet with two layers of foil — trust us, it makes cleanup much easier — then add your bacon. Cook for 15 to 20 minutes, flipping the bacon after 10 minutes. Place the bacon onto a paper towel-lined dinner plate, then add more paper towel on top to absorb the grease.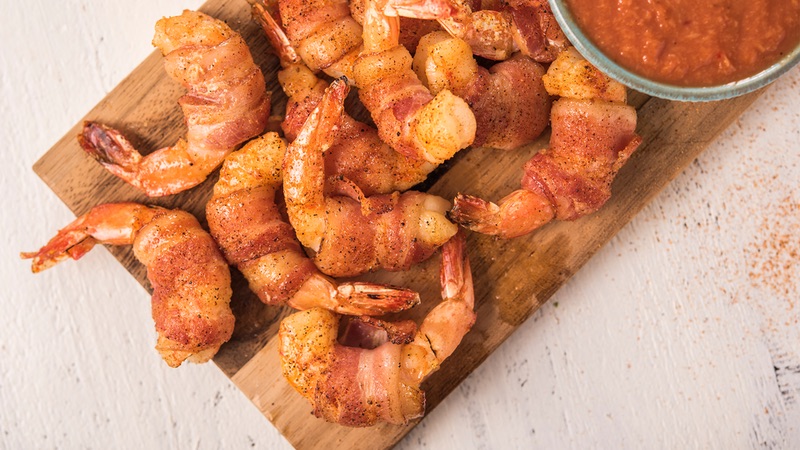 Other Ways to Cook Bacon
The techniques above will likely cover most of your bacon-cooking needs, but they're not your only choices. Give these cooking methods a try, too.
On the grill: Barbecued bacon tastes extra smokey and delicious, especially if you make it on a charcoal grill. To do it, place a cast iron skillet on your grill and then preheat to 400 degrees Fahrenheit. Add the bacon, and cook for 7 to 10 minutes.
In the microwave: This quick method works best when you're only making a few strips. Simply sandwich the bacon between layers of paper towel, then nuke it on high power for roughly one minute per slice. Two strips will cook in about 2 minutes.
The Top Bacon Recipes You Need to Try
We know your mouth's already watering thinking about all that bacon. Here are some creative ways to use it.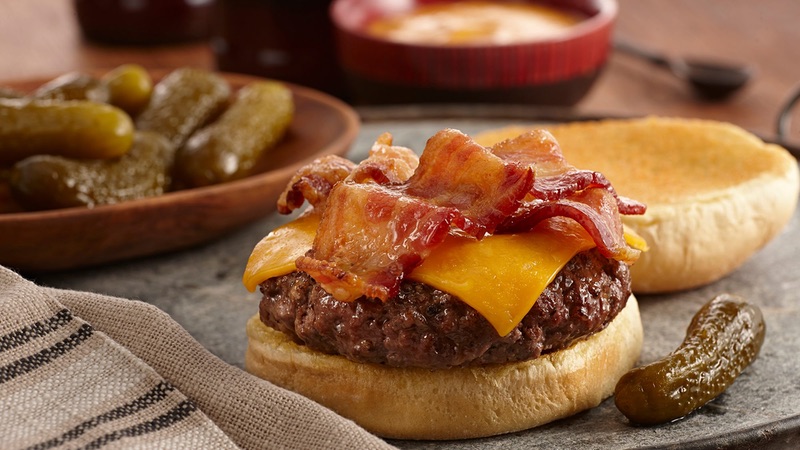 Meet the star of your next cookout! These perfectly-spiced burgers taste even better and get a hint of smoky flavor with crispy bacon.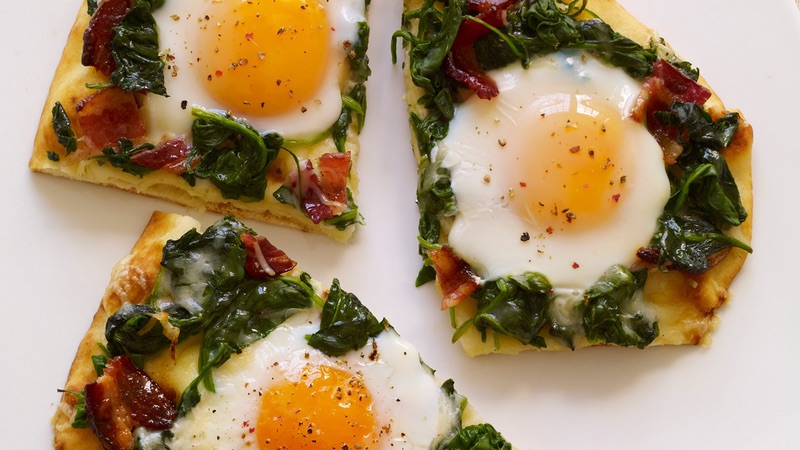 If you've never tried breakfast pizza, you're missing out — and this simple-but-tasty one is the perfect place to start. Cinnamon-spiced candied bacon adds a hint of sweetness to your flatbread, while Gruyere adds satisfying saltiness.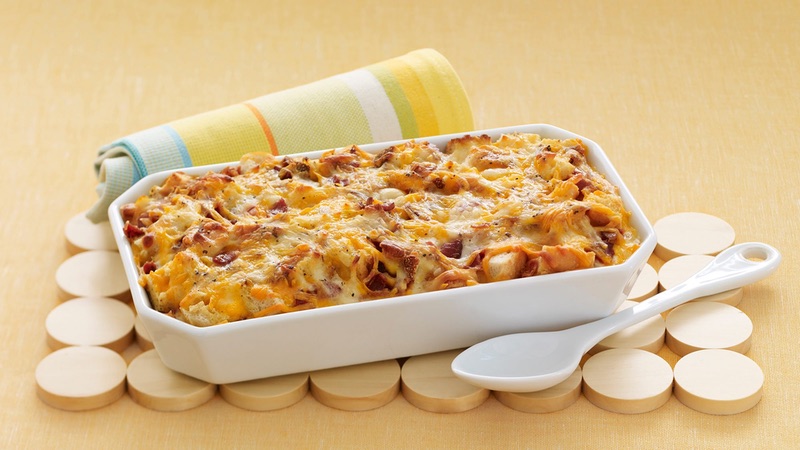 Casserole is one of the easiest ways to serve a crowd, and this easy, cheesy option is sure to please. Serve it for Easter brunch, or make it for weekend brunch. The leftovers are delicious, too.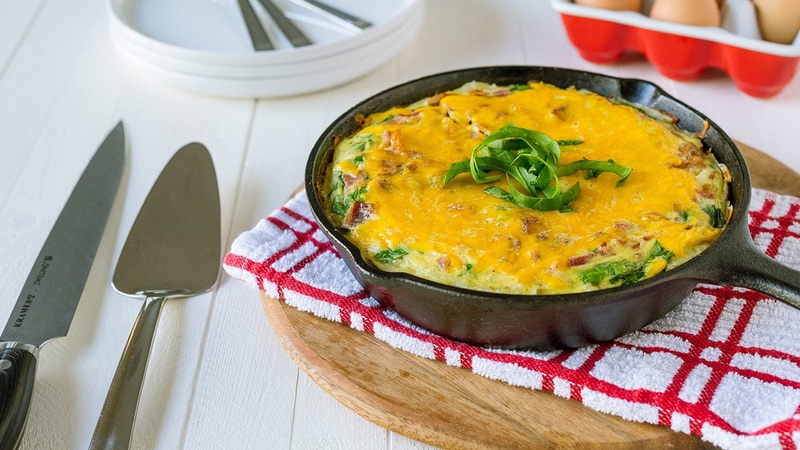 One-pan meals make for easy weeknight dinners, since cleanup is a snap. This simple spinach and bacon quiche gets an upgrade from a crispy hash brown crust.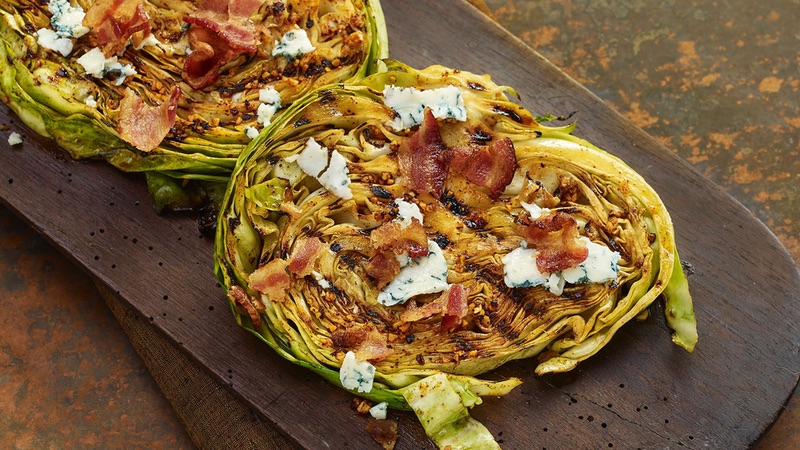 Grilled salads might be one of the most underrated dishes of the summer. And a bacon salad is the best kind of salad. This cabbage one packs in plenty of smoky flavor, thanks to both the bacon and the grilling.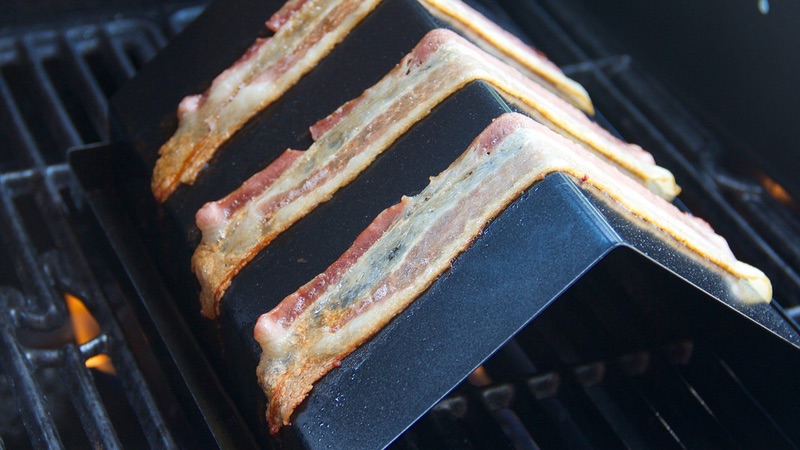 Speaking of grilling, why not whip up some candied bacon at your next BBQ? It's perfectly sweet and salty, and the perfect side dish for French toast or pancakes.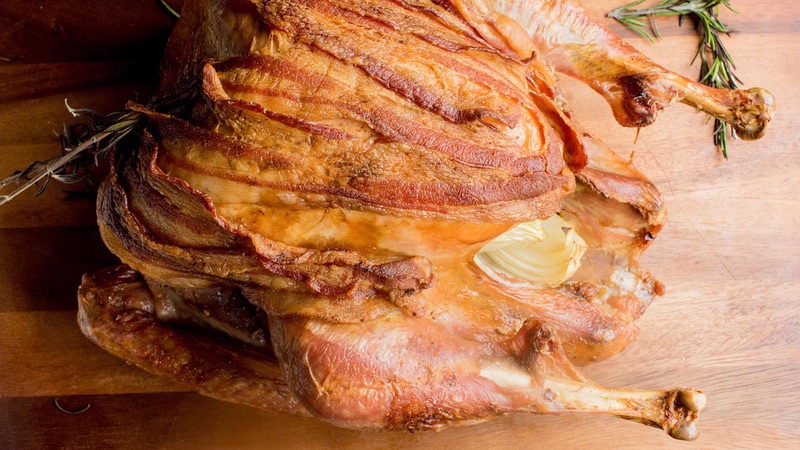 Go all in on cooking with bacon with this show-stopping turkey. Serve it as the star of your Easter celebrations, or during the holiday season.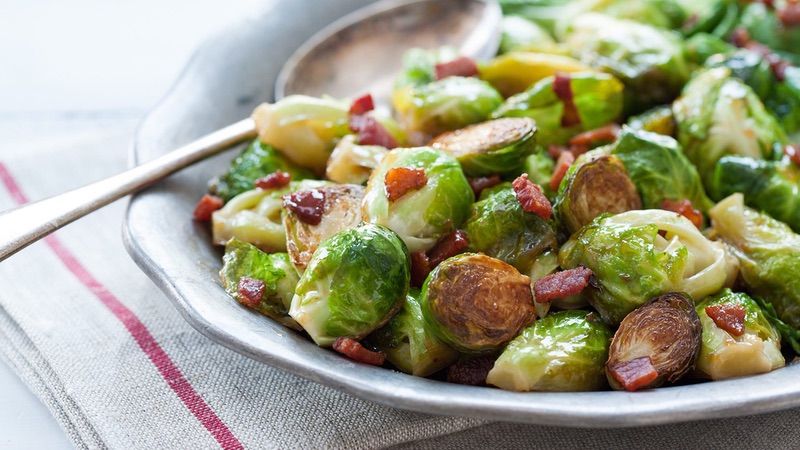 Bacon Brussels sprouts are the tastiest way to get more veggies. This version is perfect for entertaining, but easy enough to whip up on a weeknight, too.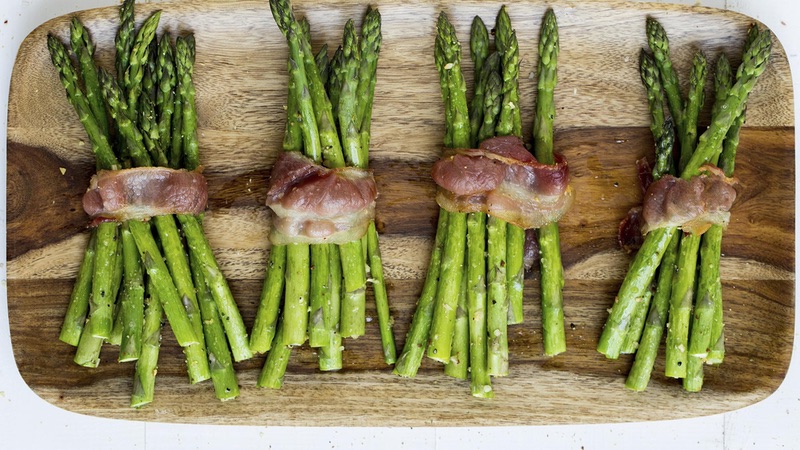 Speaking of veggies, why not try asparagus bacon? The bacon's smokiness brings out the best in asparagus' delicate flavor.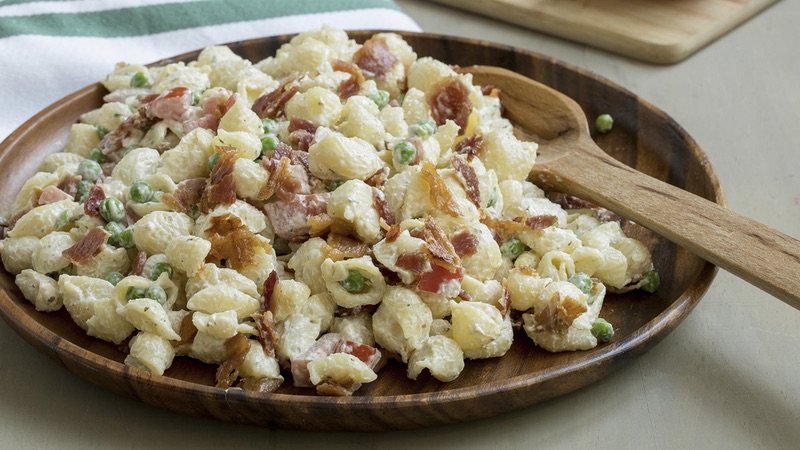 Bacon pasta is the ultimate comfort food, and this ranch-infused pasta salad is perfect for your next BBQ.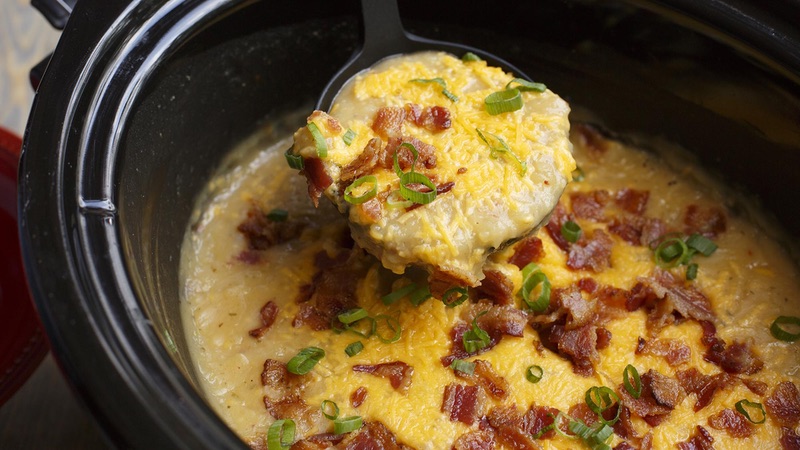 Sure, this soup features some of your favorite ingredients — potatoes and cheese, hello! — but bacon is the real star of the show. Try this bacon soup for a cozy weeknight dinner.