One-pan meals are the MVP of weeknight cooking. Not only is cleanup as snap — after all, you're just cleaning one dish — but one-pan recipes are typically straightforward and easy to prepare, so they're perfect to prep at the end of a busy day.
If you're whipping up one-pan meals all the time, though, it can be easy to fall into a rut. Enter McCormick One seasoning mixes, the easiest way to customize your meals. Each mix has everything you need to add a burst of fresh flavor to your favorite meats and veggies. So it's easy to season your meals in a second, instead of measuring out multiple herbs and spices.
What's more, one-packet seasoning mixes make it easy to test out flavor combinations you may not have tried before. So get inspired and try out yourself with these tasty one-pan meals. You just might find a new family favorite.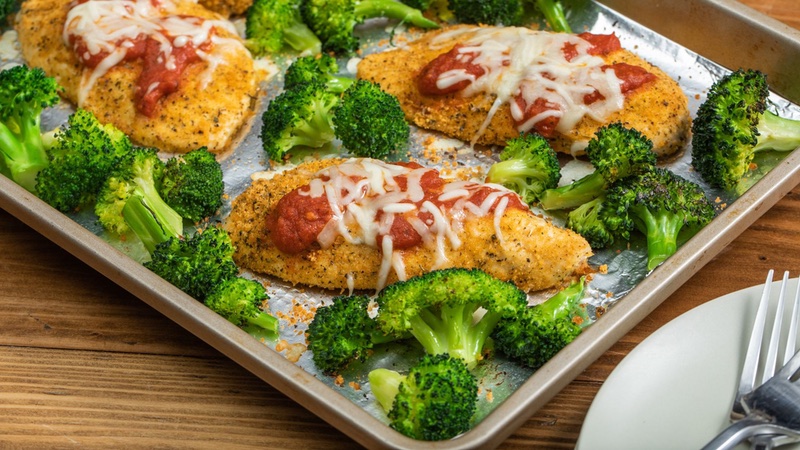 Chicken parmesan is the ultimate comfort food, and turning into a sheet pan meal means it's quick and easy to make, too. It's simple: just coat chicken breasts with McCormick One Chicken Parmesan Seasoning — a mix of parmesan and Italian herbs — add broccoli florets, and bake. If you want a heartier meal (and you don't mind turning dinner into a two-pan affair) serve it on a bed of spaghetti.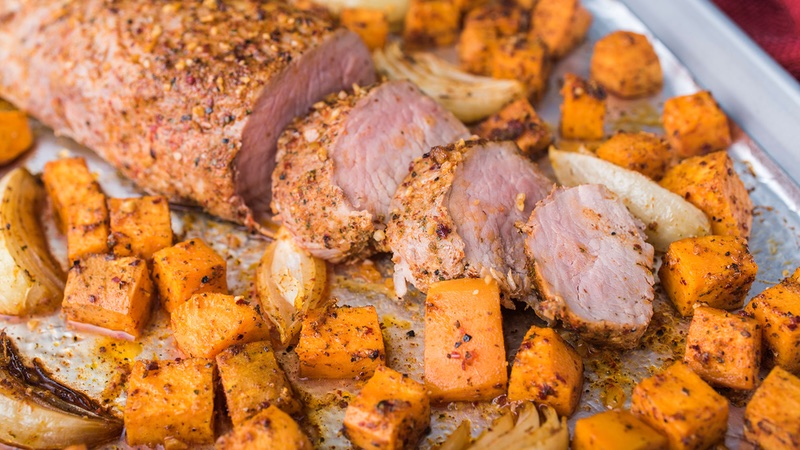 Roasting a pork tenderloin might seem more suitable for Sunday dinner than busy weeknight cooking. But this one-pan pork tenderloin comes together in just 40 minutes, which makes it a great dinner option anytime. A mixture of bourbon, garlic and brown sugar adds sweet and spicy Southern-inspired flavor to your pork, while onions and sweet potatoes add even more heartiness.
Looking for more authentic Southern-inspired flavor? It's easy to bring the intense flavor of NOLA-inspired cooking to your kitchen, thanks to McCormick® New Orleans Style Sausage & Vegetables seasoning. Smoked sausage, onions and bell peppers pack this meal full of intense savory flavors, while corn on the cob makes this meal feel like a summer treat.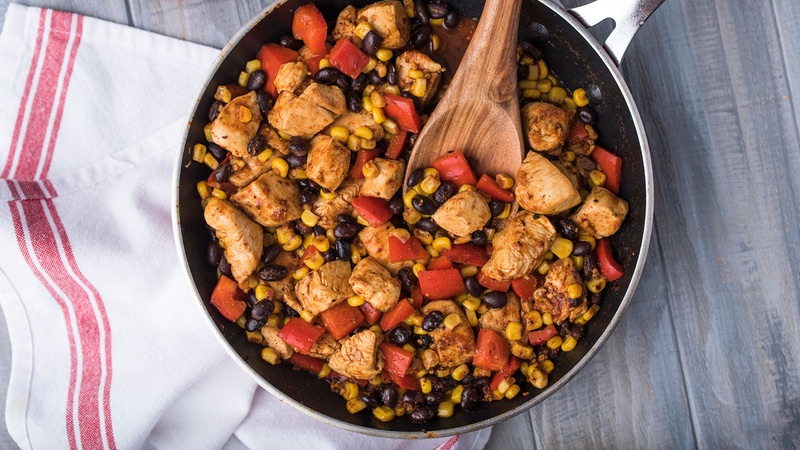 And if Tex-Mex is more your thing? Treat your family to delicious southwest chicken and vegetables, instead. With corn, beans, chicken and veggies, this meal is sure to satisfy, whether you enjoy it on its own or as a filling for tacos. Best of all, the leftovers are super versatile. Add them to your favorite grain bowl, use 'em to add heartiness to a leafy green salad, or simply wrap them in a tortilla for a southwest chicken wrap.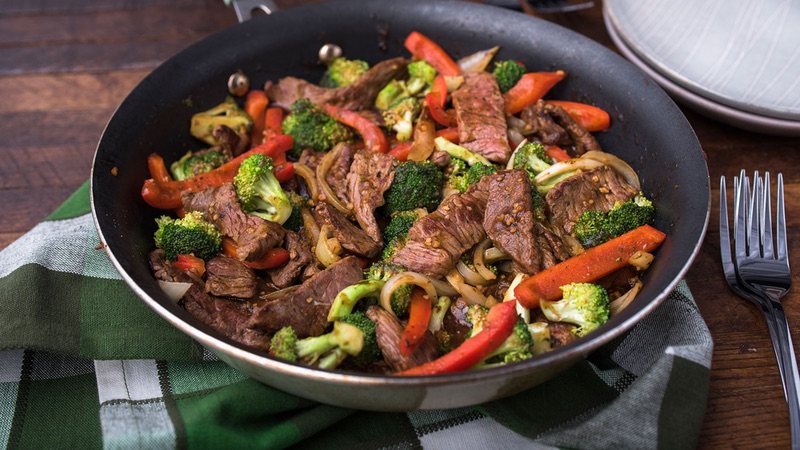 Stir fry is the original one-pan meal, and McCormick® Beef Stir Fry & Vegetables seasoning makes it easy to whip up a delicious one at home. A mix of ginger, orange and sesame add intense Asian-inspired flavor to your meal, while your favorite veggies add plenty of satisfying texture. Mix up the produce to suit your tastes. Go for red pepper and broccoli for a sweet, crunchy stir fry, or add cabbage and bok choy to load up your meal with leafy greens.
Warmer weather means all your favorite seasonal produce is popping up at the farmer's market. And McCormick® Farmers Market Chicken & Vegetables seasoning makes it easy to turn your veggie haul into an unforgettable meal. Classic seasonings like onion, parsley and oregano add intense savory flavor to chicken breasts, and taste great with any veggie you want to serve them with.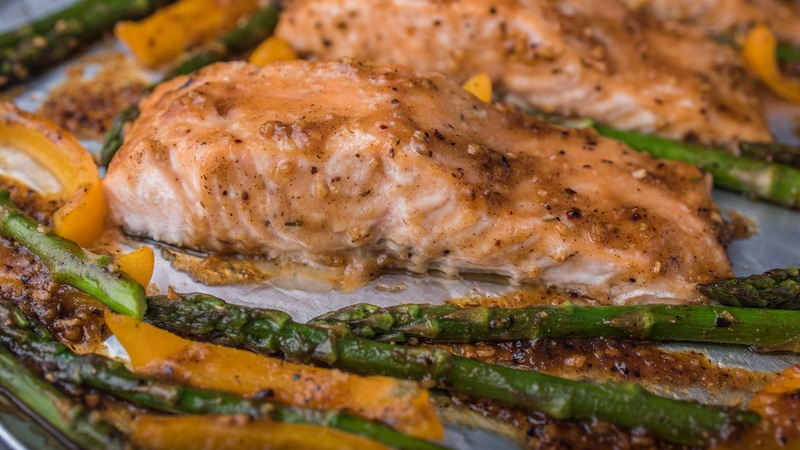 Need to branch out from chicken and beef? Mix it up with a tasty sheet pan salmon dinner, instead. The mix of garlic, miso and soy in McCormick® Glazed Salmon & Vegetables seasoning packs your meal full of umami flavor. Plus, it's a new and exciting way to cook with in-season produce, like asparagus.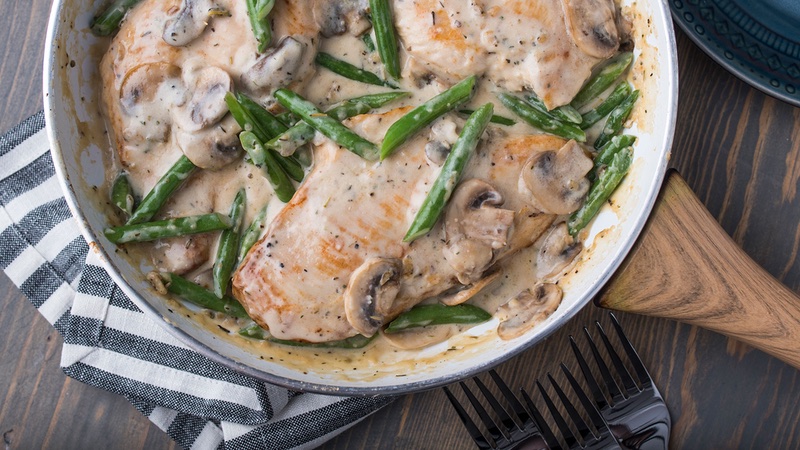 Let's be honest: sometimes you just want to cozy up with a creamy, comforting dinner. McCormick® Skillet Creamy Chicken & Vegetables seasoning makes it easy to whip up a one-pan meal that tastes like your favorite chicken pot pie. Amp up the coziness by using hearty vegetables, like mushrooms, then add contrast and texture with carrots, peas or green beans.