From teriyaki salmon to honey glazed salmon, there's a grilled salmon recipe for every taste and every occasion. Whether you like to slap that seasoned salmon right on the grill or go no-fuss, no-muss with foil packets, an easy salmon recipe hits the spot.
Grilled salmon is one of the most delicious, better-for-you dinner options out there. It's loaded with lean protein and healthy fats. Looking to get more fish into your diet? Grilled salmon is a great way to do it.
Grilled Salmon Never Tasted So Good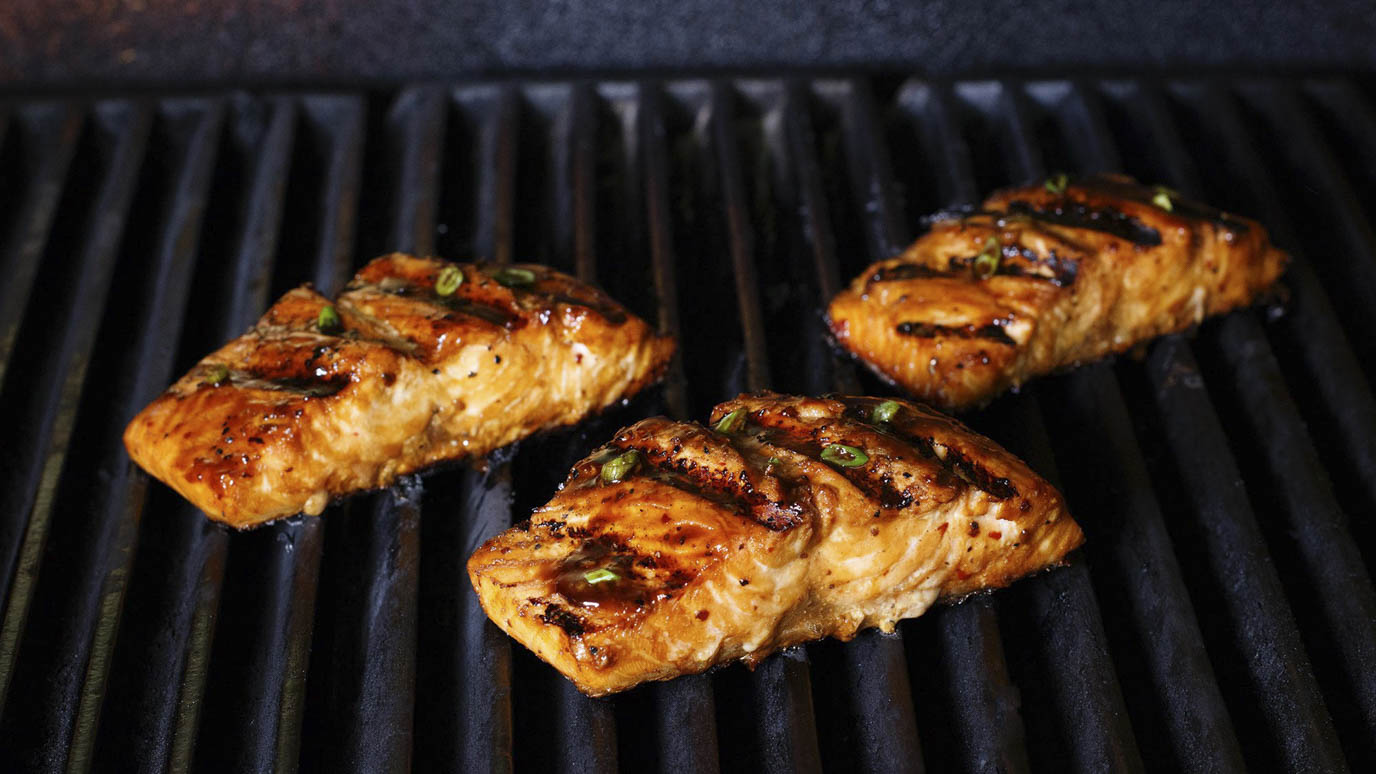 Cooking salmon at home is easy when you've got a salmon marinade like Grill Mates 7 Spice Teriyaki Single Use Marinade. This Asian-inspired teriyaki salmon recipe involves marinating salmon for half an hour in the fridge and grilling it for six or seven minutes. You'll love the zesty flavors of soy sauce, red pepper, ginger and more!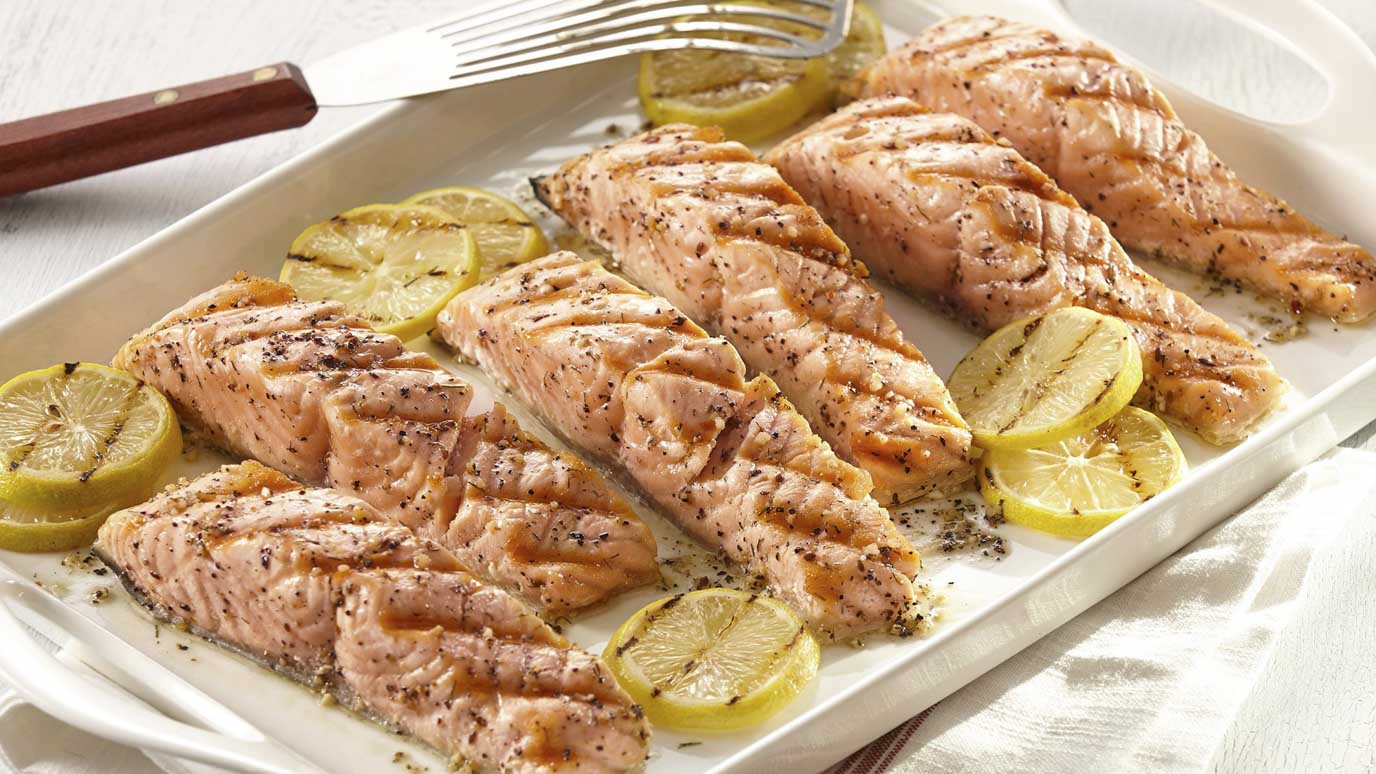 Grilled Salmon Montreal – featuring our Grill Mates Montreal Steak Marinade Seasoning Mix – is a good choice for a quick weeknight dinner. Grilling two pounds of salmon offers a mouthwatering alternative to sirloin or ribeye, with notes of black pepper and garlic. To mix things up, make the same recipe but swap in mahi mahi or swordfish.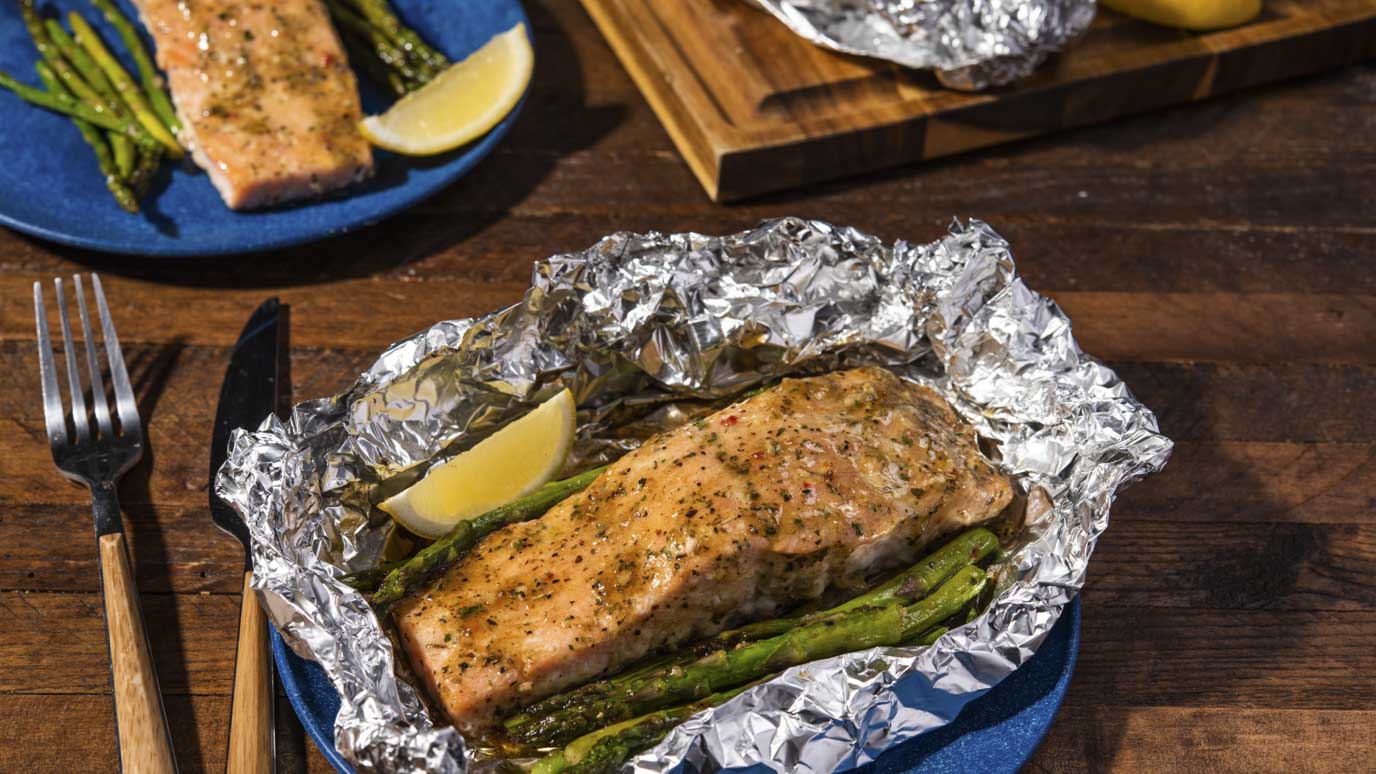 Lemon wedges and fresh asparagus offer tart counterpoints to the main attraction in this grilled salmon recipe. Grill Mates Garlic, Herb & Wine Marinade Seasoning Mix takes it to the next level withthe flavors of thyme, onion and white wine.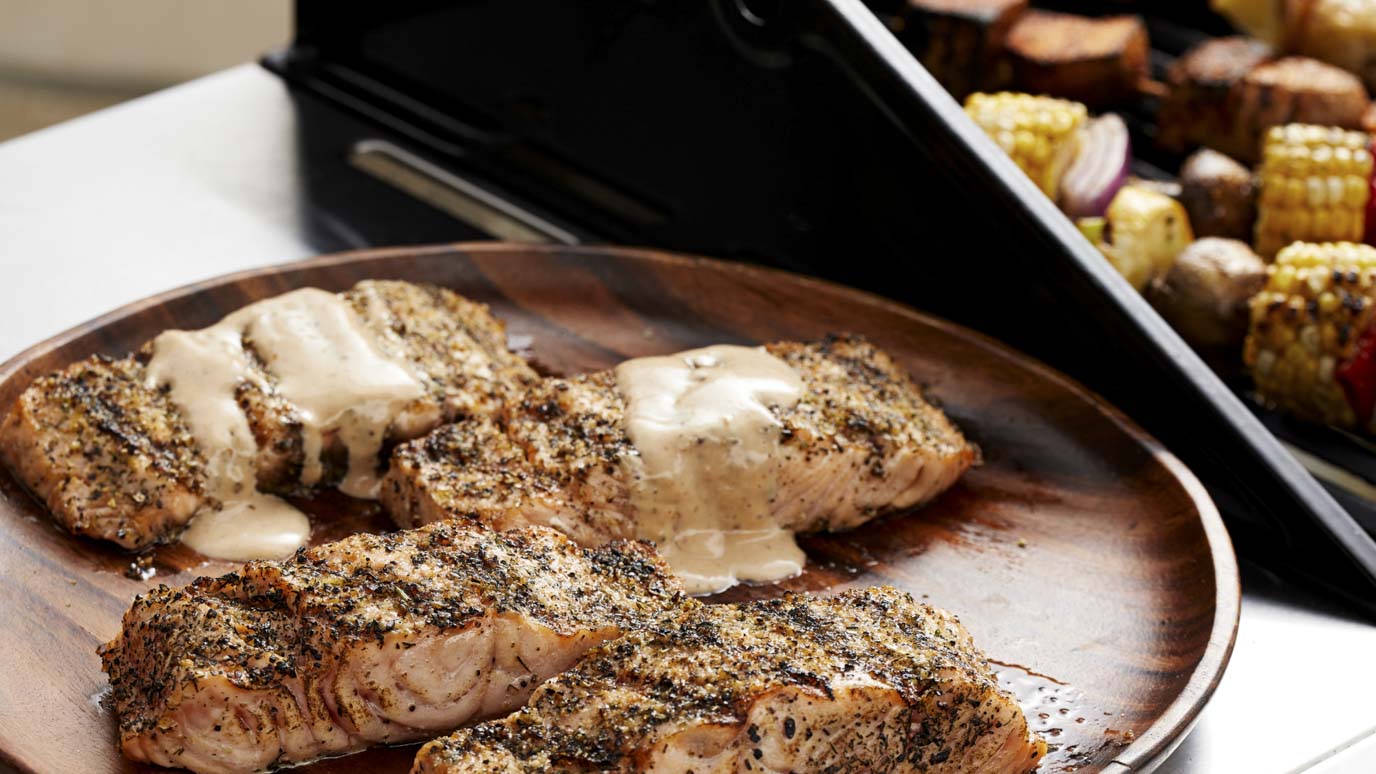 Grill Mates Montreal Chicken Seasoning meets French's Chardonnay Dijon Mustard in this easy recipe for salmon dressed up with a simple sauce that's as creamy as it is buttery.
Choose Your Favorite Salmon Marinade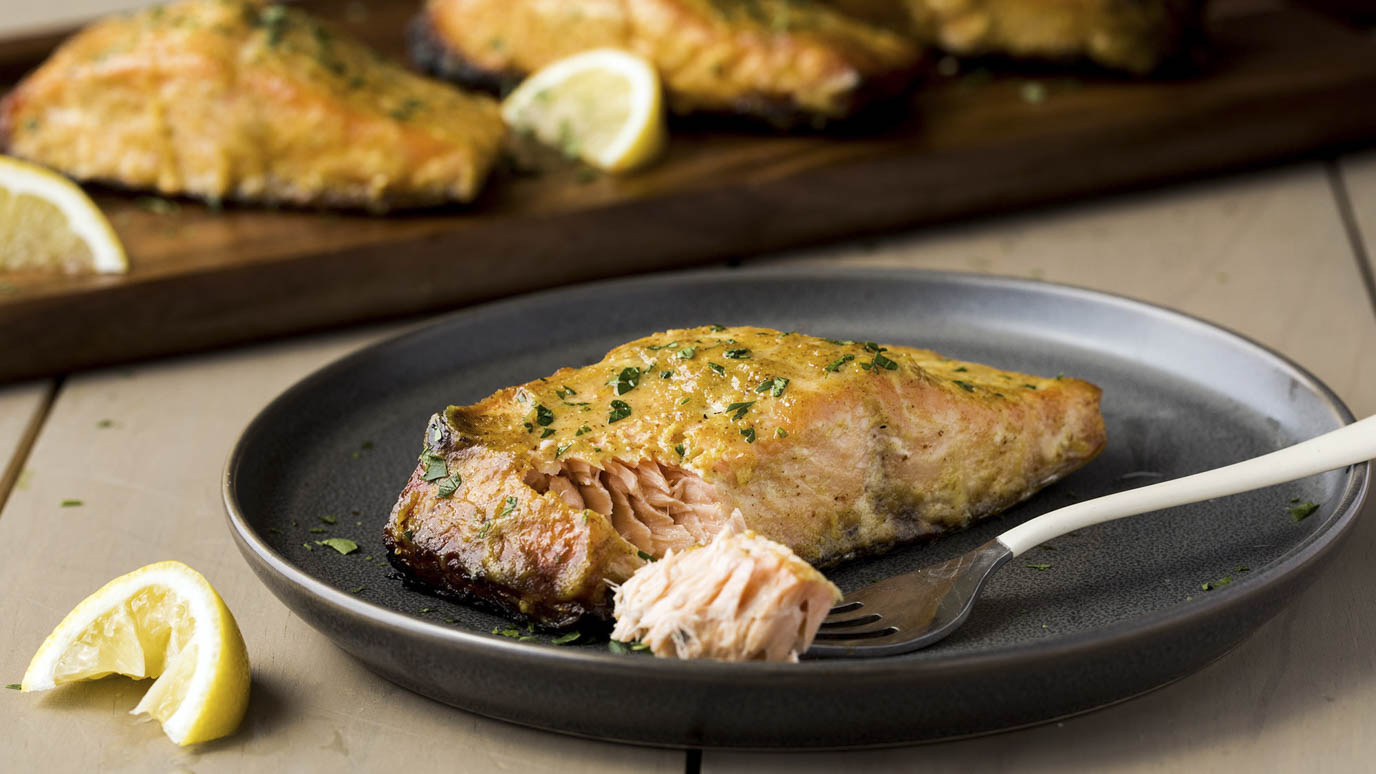 Marinated in French's Spicy Brown Mustard and Garlic Powder, this simple mustard glazed salmon is a bold, tangy seafood dish that's easy to make and packed with flavor. Sprinkle with freshly chopped parsley flakes and thinly sliced lemon wedges and serve over a bed of hot, yellow rice or sautéed vegetables for a zesty seafood dish hot off the grill.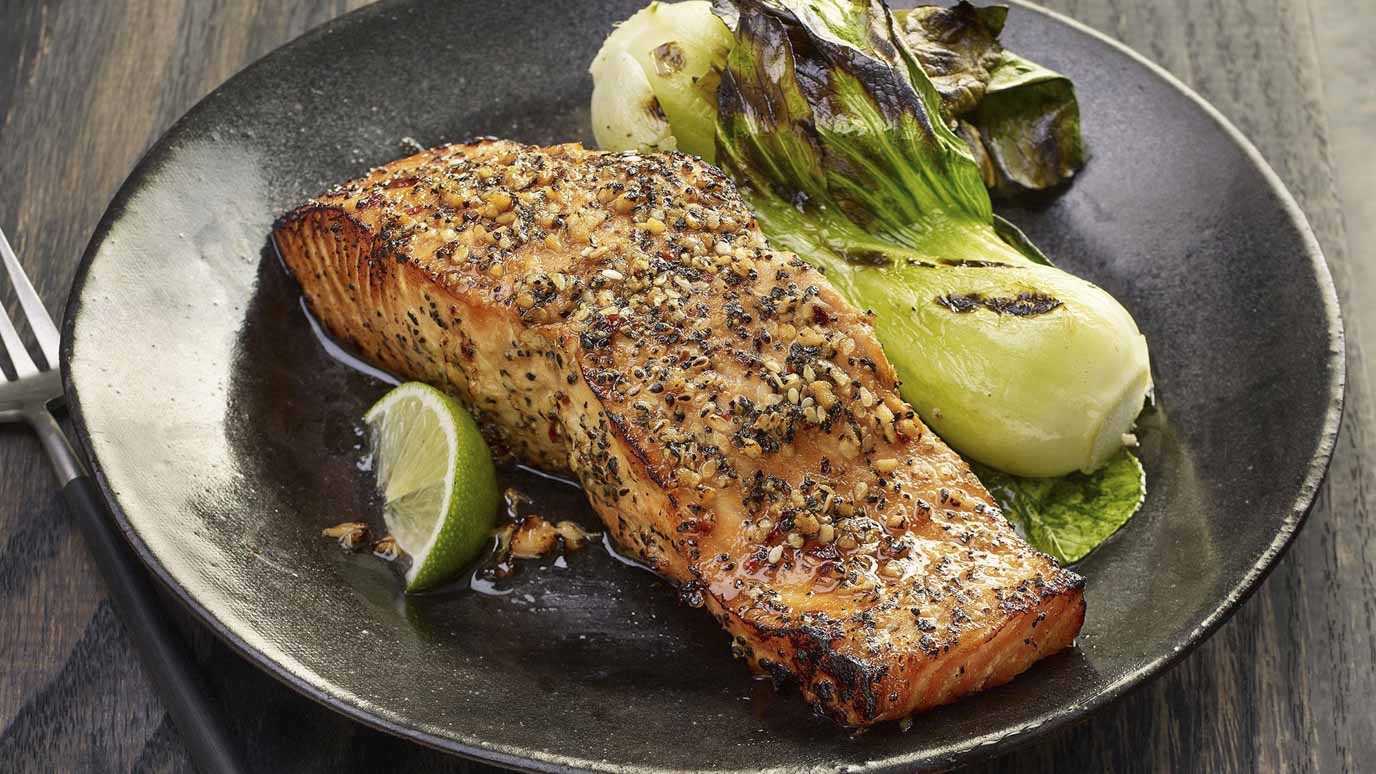 This Asian-inspired grilled salmon recipe is a genuine standout. It features spices like Crushed Red Pepper, Minced Garlic and Ground Ginger, plus an invigorating blend of lime juice and soy sauce.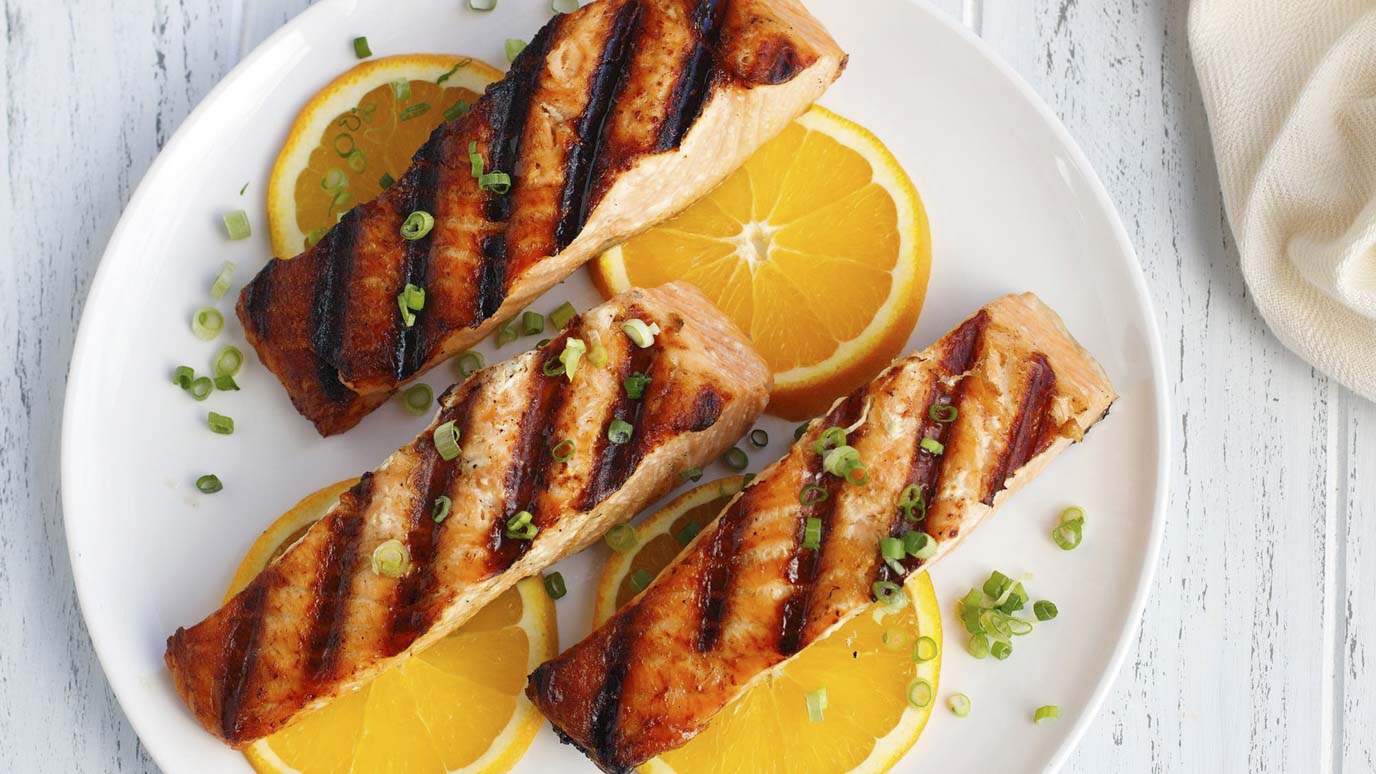 This grilled salmon recipe has the perfect combination of sweet and spicy flavors. Ground Ginger and Garlic Powder mingle with honey, orange juice and soy sauce for a delicious meal that's ready in 30-minutes. Looking for more chicken recipes? Great news: The marinade is just as mouthwatering with chicken!
More Great Grilled Salmon Recipes
Hungry for more? Try these other exciting fish recipes starring salmon: