The holiday season just wouldn't be the same without Christmas cookies. But who has time to bake a billion different batches, when they're busy decorating, shopping, and hosting visiting family members? That's what's so great about a Christmas cookie exchange. When friends gather together, each baking a different treat to taste and take home, everyone ends up with at least 12 days of cookies, for a fraction of the work! Here are a few ideas to make your holiday swap a success.
Step 1: Commit to a Date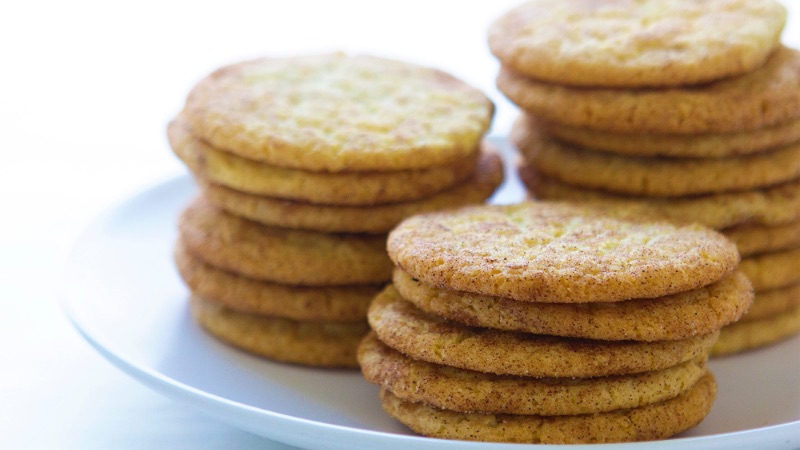 Send out cookie swap invitations at least a month in advance. Calendars fill up quickly around the holidays, so you'll want to choose a date and stick to it. Make sure you pick a date that's not so close to Christmas that it interferes with everyone's busy schedules, but not so far away that your baked goods get too stale to give as gifts (or lay out for Santa on Christmas Eve!). 
Sweet Tip: Pick a cookie with staying power for your swap. These Holiday Cinnamon Snickerdoodles can actually be stored in the freezer! They're an old-fashioned, Christmas cookie go-to. While similar in nature and taste to sugar cookies, cream of tartar helps add a tang that takes these cookies to the next level.
Step 2: Set Realistic Goals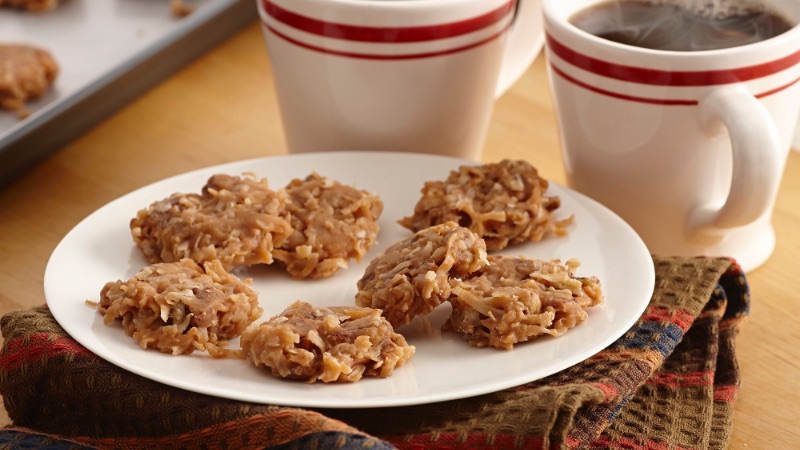 Don't go overboard with your guest list. It's standard to ask everyone to bake a dozen cookies. That's at least ½ dozen for each person to take home, plus ½ dozen or so more for sampling.
Fill your house with plenty of participants for your cookie exchange, and that adds up to a whole lot of cookies! The idea is to relieve everyone's holiday-related stress, not add to it.
Sweet Tip: These Coconut Praline No Bake Cookies, featuring coconut flakes, chopped pecans, ground cinnamon, and vanilla extract, require no baking and are a snap to make in large batches.
They're also a great last-minute choice in case you forgot there was a cookie swap happening and need to make something tasty in no time.
Step 3: Choose the Ultimate Holiday Cookie Recipe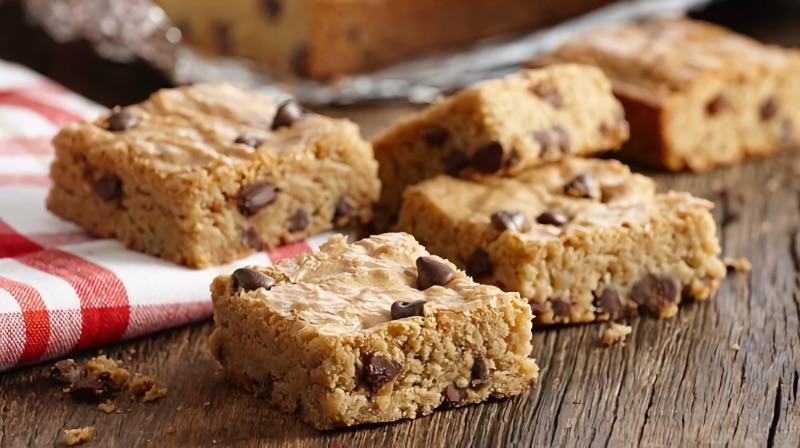 Ask everyone to tell you the name of their cookie in advance…it will allow you to make cards for the display table, and ensure there are no duplicates on the menu.
There are tons of great cookie recipes out there to choose from:
Want to make sure your contribution stands out from the rest? These White Chocolate Kissed Gingerbread Cookies are festive and unique. It's a gingerbread cookie, flavored with ground ginger, cinnamon, and nutmeg, baked with kiss-shaped white and milk chocolate swirls.
Also, print out copies of everyone's recipe to share. If the guests love your holiday cookie recipe, they can make more at home. And knowing the ingredients will allow them to keep an eye out for allergens.
Sweet Tip: Got gluten-free guests in attendance? These Gluten Free Chocolate Chip Blondies will make their season jolly!
Step 4: Cookie Swap Competition Challenge
There's nothing wrong with a bit of friendly competition. After sampling everyone's cookies, hold a vote on your favorite, with a prize for the winning recipe.
Sweet Tip: Eager to strut your stuff with the very best Christmas cookies? These elegant and original rum extract and ground nutmeg flavored Eggnog Thumbprints are bound to take home the gold.
Step 5: Pretty Up The Holiday Cookie Exchange Party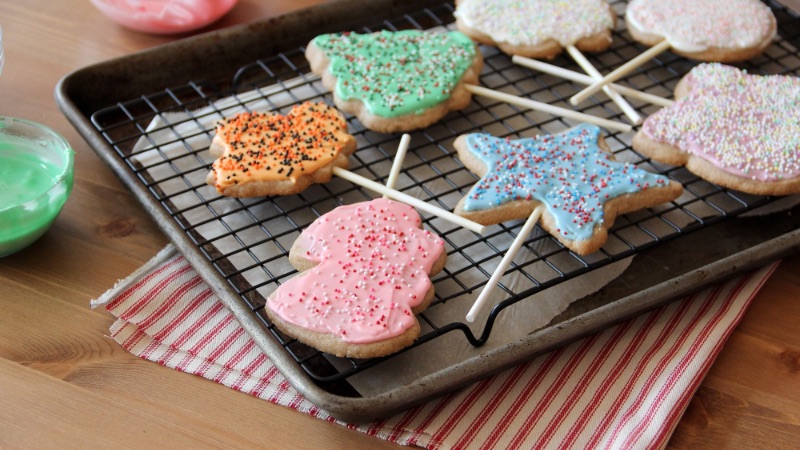 Set out pretty boxes and fun packaging as part of your cookie exchange, so guests can give them out as gifts.
Sweet Tip: Not your average sugar cookies, these Cinnamon Holiday Cookie Pops don't need fancy wrapping in order to stand out. Ground cinnamon with light brown sugar and vanilla extract make the perfect cookie pops. Keep them exciting and holiday-themed by coloring their icing with food coloring.
Want even more ideas for your cookie exchange? Check out more cookie and dessert recipes. Inspired to bake even more? These baking recipes feature cakes, pastries, cookies, and more. Or, these no-bake recipes are perfect for when you're in the mood for something sweet but don't want to actually turn on the oven.