Kale has become so popular and trendy, it's hard to imagine a time when we ever pushed back against eating our greens. There are so many menu options you can make with kale recipes. Whether swapped out for lettuce in salad, or taking the place of potatoes in chips, there's so much to love about this leafy and versatile veggie!
What Is Kale?
A member of the cabbage family that includes broccoli and brussels sprouts, this dark green cruciferous veggie grows in stalks instead of heads, and has fibrous stems but edible leaves. 
When Is Kale In Season?
Because of how hearty it is, kale is one of the few leafy greens that actually thrives during cold months. Although available year round, kale's official season is in winter—think December through February. 
What Types Of Kale Are There?
Curly kale has thick, ruffled leaves and a slightly bitter quality, so is best eaten cooked, or massaged deeply with dressing so it becomes tender and mild.
Dinosaur kale (also known as lacinato or Tuscan kale) has long, flat, blue green leaves, that sort of look like reptile skin. It's more delicate in flavor than curly kale.
You may also find baby kale (miniature versions of the former), or purple curly kale, which has a distinctive color and a sweet, cabbage-like flavor.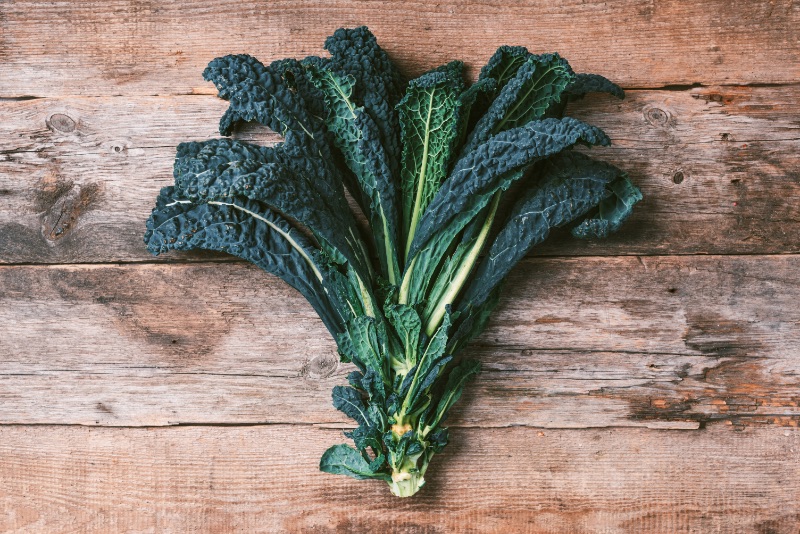 Selecting, Prepping And Storing Kale
How To Select Kale
Look for leaves that are soft and supple instead of leathery. Selecting bunches with a larger leaf to stem ratio (which are younger, as opposed to more mature plants) will help avoid this problem. 
How To Prepare Kale
To prep, you'll want to strip the leaves from the stems. You can always use a knife, but a quick and fun method is to make a ring of your thumb and index finger, place the middle joint of the index finger over the top of the stem near the base, grasp the base with the other hand, then pull the "ring" up the length of the stem.
How To Store Kale
To store, submerge the leaves in a large bowl of cold water, then shake to remove the dirt. Place between sheets of paper towels, roll loosely, then place in a plastic bag or food storage container. Use within 1 week. 
What Is Kale Good For?
Needless to say, kale is awesome in salads. Massage the dressing right into the raw leaves to help them break down and become tender and flavorful. Kale is also awesome stirred into soups, pastas, eggs and quiches, or sautéed with garlic for an incredible side dish. 
Must Try Kale Recipes
Looking for more inspiration on what to do with kale? Check out our exciting kale recipes below!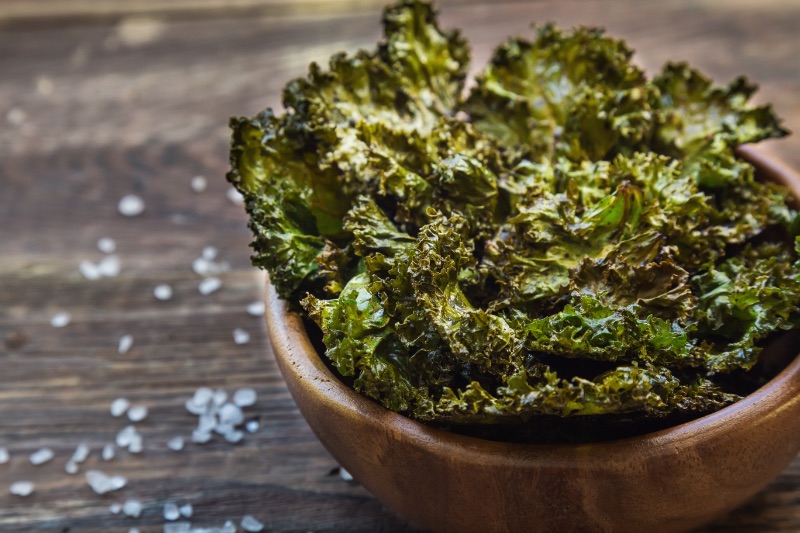 1. Crispy Seasoned Kale Chips: Whether you use the curly or flat variety, any kale chips recipe will require you to thoroughly dry the leaves before baking. The next step is to toss with oil and your favorite spice or seasoning mix, then roast in a single layer at around 400F until perfectly crispy throughout.
2. Berbere Braised Kale and Tomatoes: This East African-inspired dish is often referred to as "Sukuma Wiki," Swahili for "stretch the week." Needless to say, this sprightly side is both affordable and easy to make, flavored with warm and fragrant berbere spice.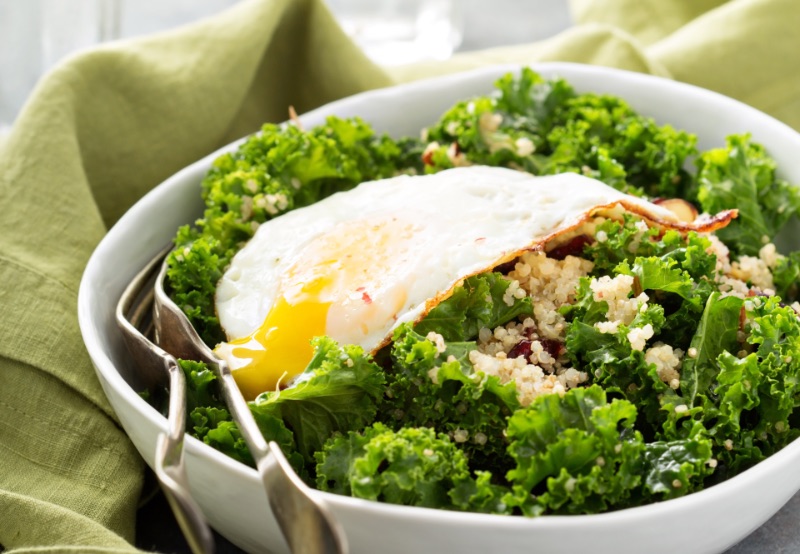 3. Kale and Quinoa Salad with Lemon-Dill Vinaigrette: Since it doesn't wilt like lettuce, you can feel free to add assertive dressings (lemon-dill vinaigrette) and toppings (quinoa, feta, dried cranberries, slivered almonds) to a toothsome kale salad.
4. Tuscan Sausage and Kale Risotto: To keep things totally Tuscan, use lacinato (also known as Cavolo Nero) kale in this creamy and rustic risotto, rich with Italian sausage, parmesan cheese, and white wine.
5. Kale, Bacon, and Pistachio Pasta: Pesto gets a whole new look and flavor in this vibrant pasta dish. Instead of basil and pignoli nuts, it features avocados, pistachios, bacon, chicken stock, and lots and lots of kale!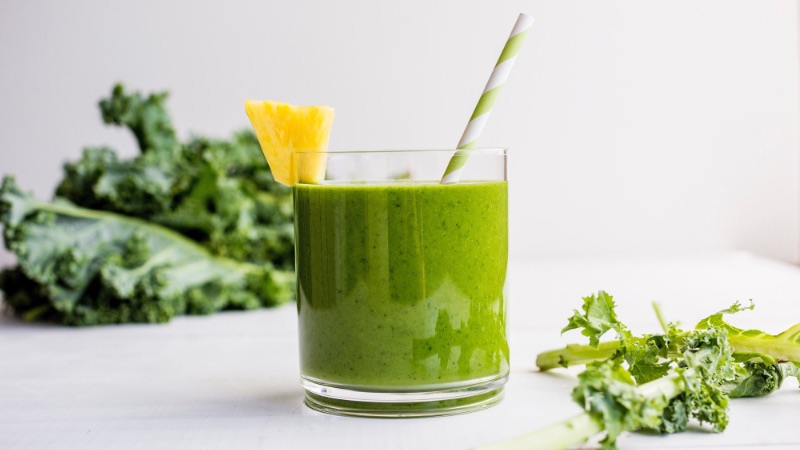 6. Matcha Coconut Kale Smoothie: Drink your greens! This tropical treat will give you all the energy you need to jumpstart your day, thanks to fistfuls of kale, fresh pineapple, coconut milk, and matcha green tea.
7. Zuppa Toscana: This kale soup recipe is Italy in a bowl. Thick with potatoes, sausage and kale, it gets a finishing touch of cream. Make sure to serve plenty of bread on the side for sopping up the extras! 
More Kale Recipes To Try 
More More About Cooking With Kale
Save your favorite kale recipes and organize your ingredients with our online meal planner.  You can also make meal prep simple by creating a Flavor Profile, so you can store your favorite recipes and create grocery lists for easy shopping.