Whether you follow a vegan diet or you're hosting guests who do, planning your meals can take a little extra work. Most desserts use at least one animal-derived ingredient—whether it's eggs, honey, milk chocolate, butter or other dairy products—which makes them a no-go for vegans and those on plant-based diets.

That doesn't mean you can't finish your meal with a scrumptious dessert, though. There's no shortage of vegan dessert recipes that'll please all your guests, vegan and non-vegans, and you can always adapt your favorite dessert recipes to work with a vegan or plant-based diet too. Try one of these 10 best vegan dessert recipes and you'll wish every meal could include dessert!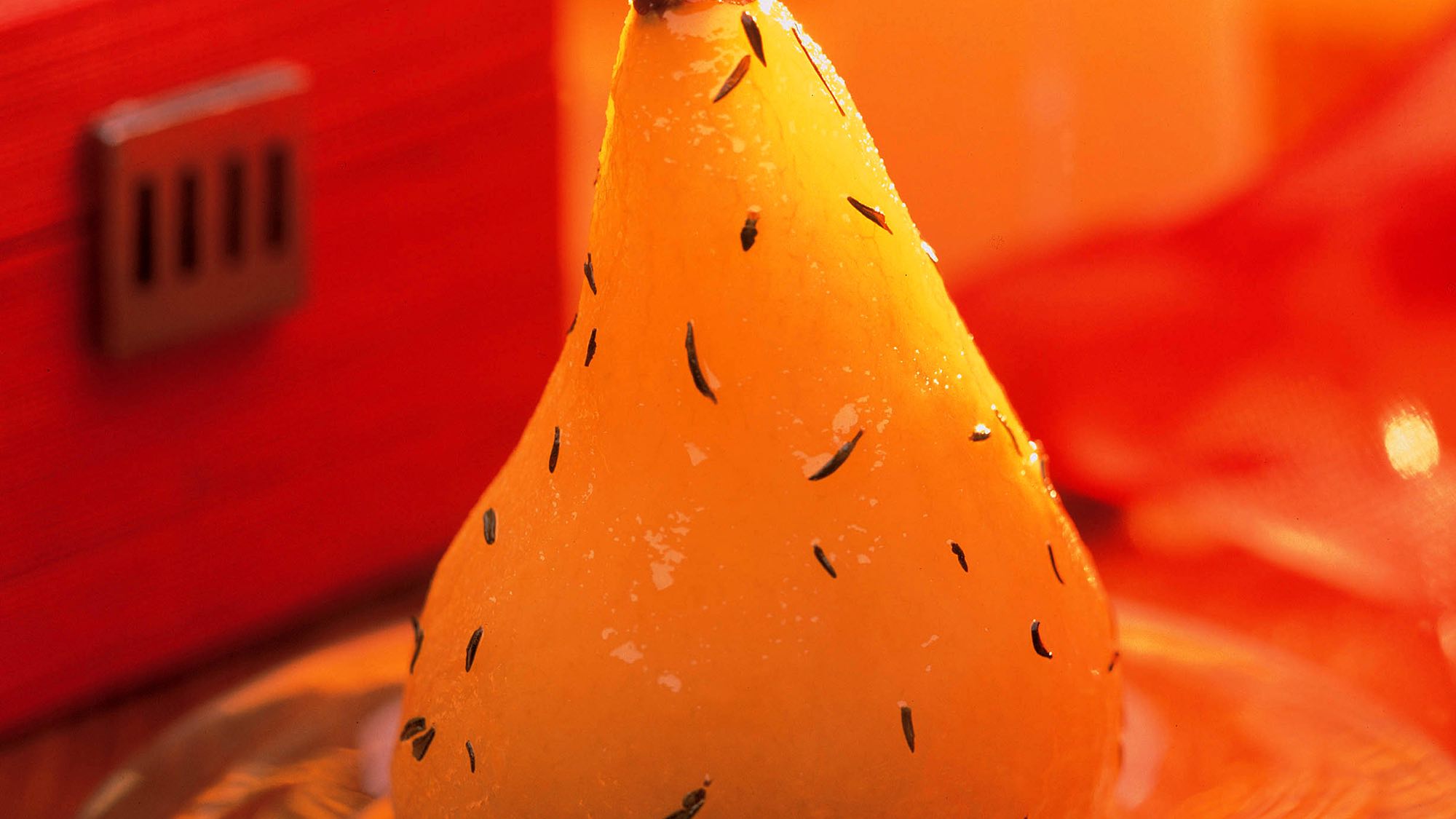 Pears, maple syrup and cinnamon? This poached pear recipe just screams comfort food—and the addition of thyme and lemon peel gives it a sophisticated twist. Use different varieties of pears to customize this dish. Bartlett's will get very soft, while Anjou varieties will yield a (slightly) firmer poached pear. Learn how to poach pears now!

Extracts are one of the easiest ways to turn a ho-hum dish into something amazing, and a vanilla fruit salad is no exception. Our version uses a mix of fresh berries, sweet pineapple and sweet-tart kiwis to pack in plenty of flavor, and a few drops of Pure Vanilla Extract takes it over the top. This dessert is free of added sugars, so it's also totally guilt-free. Learn how to make fruit salads now.

Whether you're celebrating a birthday or just having a decadent brunch, nothing beats a perfectly frosted vegan cake. Choose a dairy-free cake recipe to cut out butter and milk, use egg replacer as a vegan substitute for eggs, and use vegan chocolate for the frosting to keep it vegan-friendly. We've got gluten-free chocolate and vanilla vegan cake recipe options to satisfy a range of tastes. Learn how to make vegan cakes now!

If you're a "dessert every night" type and a cinnamon fan, keeping a batch of cinnamon chocolate bark in your freezer can be a great way to satisfy your spice and chocolate cravings—and it's great for gifting as well. Make our chocolate bark recipe vegan by using a vegan dark chocolate in place of semi-sweet chocolate chips, and a vegan white chocolate as the base. Learn how to make chocolate barks now!

Speaking of freezer-friendly desserts, indulge a froyo craving by making our coconut-rum yogurt dots with vegan yogurt. Using coconut and rum extracts gives these frozen desserts plenty of tropical flavor. Even better, because they only take 15 minutes to make, they're perfect for weeknight dinners. Make the dots when you get home from work, and they'll be ready to eat in an hour—just in time for dessert! Learn how to make frozen yogurt at home now!

If you're looking for a sweet and spicy summer dessert, these fruit skewers are it. Using papaya, star fruit and bananas gives these skewers unexpected tropical flavor, while a mix of ginger and red pepper gives 'em some serious zip. Pair them with a tropical-inspired veggie burger and you've got yourself the perfect vegan BBQ. Learn how to make fruit skewers now!

Nothing says summer like watermelon, and these homemade watermelon ice pops are the best summer dessert. Adding a few drops of strawberry extract adds even more summery fruit flavor, and the short (4-item) ingredient list means this vegan dessert doesn't require a huge shopping trip. Just make sure to use vegan sugar, since some commercial sugars might contain animal by-products. Learn how to make watermelon ice pops now!

Comforting apple crisp is an all-time fall favorite, and it's easy to make this classic dessert vegan-friendly. The apple filling is naturally free of animal products, and you can make the crumble vegan-friendly by using butter substitute—or even coconut or palm oil—in place of butter. Top it with vegan vanilla ice cream or serve it plain—either way, it's delicious. Learn how to make apple crisps now!

Grilling fruit is one of the easiest ways to pack flavor into a vegan dessert, and this grilled spiced Peach Melba is no exception. The ginger-vanilla glaze makes the grilled peaches pleasantly spicy, while fresh raspberries on top add freshness. Make this dessert vegan by using a butter substitute, and using vegan vanilla ice cream instead of a dairy-based one. Learn how to make Peach Melba now!

Coconut milk is a staple in any vegan pantry, and it's also the perfect creamy base for hot chocolate. If you're looking for a simple dessert, hot chocolate fits the bill—just add coconut milk to vegan hot chocolate mix, heat, and you're done! Use vegan marshmallows as the topping, or serve it plain to avoid marshmallows altogether. Learn how to make vegan hot chocolate now!