Vegan desserts have taken off recently, and it's easy to see why. Vegan ice cream, vegan chocolate, and vegan cake can now be found at many grocery stores. With more and more people trying out vegan foods, vegan desserts are having a moment.
What Makes A Dessert Vegan?
Vegan desserts are made without any animal products, like butter, eggs, milk, and honey. Here are some common ingredients used in vegan desserts:
Plant-based milk: coconut, almond, soy, and other plant-based kinds of milk are often used in place of cow or goat milk.

Flours: all-purpose and wheat flours are common, along with gluten-free options such as almond, rice, and oat flour.

Fats: coconut oil, coconut cream, vegan butter, and vegetable oil can add flavor and keep vegan desserts moist.

Binders: flax seeds, tofu, and aquafaba (canned chickpea liquid) can be used in place of eggs.

Sweeteners: maple syrup, agave, coconut sugar, and dates are common sweeteners in vegan desserts.
For many people who want to embrace a plant-based lifestyle, try something new in the kitchen, or have allergies to eggs or milk, vegan desserts offer the best of both worlds—indulging our sweet tooth with our favorite treats that are made with healthy ingredients. Vegan desserts are more inclusive and suitable for a variety of diets. With the plethora of vegan ingredients available, making vegan desserts doesn't have to be intimidating. Plus, vegan doesn't have to mean boring or flavorless. Below, we've listed some delicious vegan desserts that are perfect for a variety of occasions—and tastes.
Must-Try Vegan Dessert Recipes

There are few things as classic as carrot cake, and this vegan dessert recipe sticks to the signature flavors without compromise. This version uses a rich vanilla cream cheese frosting made with vegan butter and vegan cream cheese, spiced to perfection with cinnamon and nutmeg. Pineapples are added for a bit of extra sweetness, while pecans add some crunch. The best part? The total prep and baking time is 45 minutes, ensuring that you'll have a delicious cake as an after-dinner treat in no time.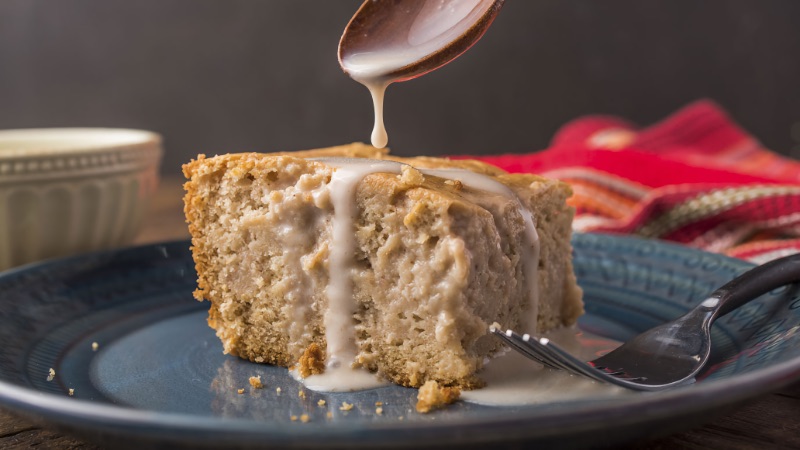 Craving the rich sweetness of tres leches cake, but looking to make it vegan? Our version starts with a light and airy vegan cake base, soaked in a delicious mixture of almond, cashew, and sweetened condensed coconut milk for all the familiar flavors you love and expect in this indulgent dessert.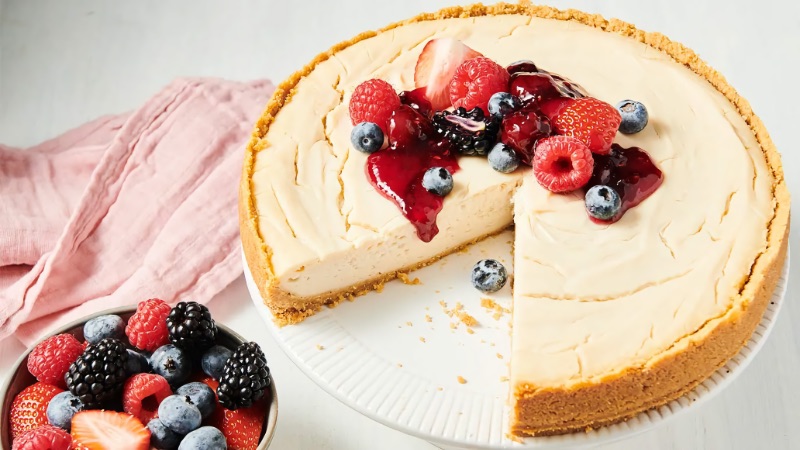 How does a dessert with the name "cheese" in the name transform into something vegan? With coconut milk (or any plant milk of your choice) and vegan cream cheese, you can recreate the rich and luscious texture of traditional cheesecake. Vanilla extract is also used for that familiar warm flavor we all love. In a little over an hour, you can have a show-stopping cheesecake perfect for any occasion.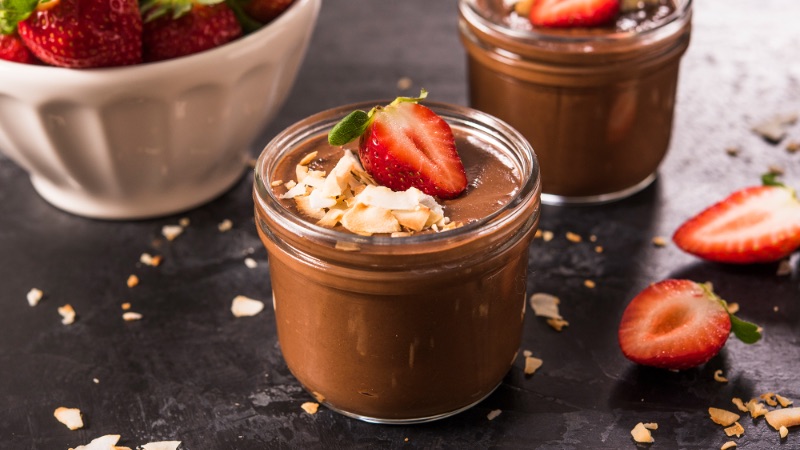 Milk is typically considered an integral ingredient in pudding—or is it? Well, this three-ingredient pudding might just change your mind - coconut milk provides the smooth and creamy pudding texture you'd expect in a dessert like this. Top with strawberries, nuts, or toasted coconut for an extra-special finish.
More Vegan Dessert Recipes To Try 
Learn More About Making Vegan Desserts
Save your favorite vegan dessert recipes or just any dessert recipe and organize your ingredients with our online meal planner.  You can also make meal prep simple by creating a Flavor Profile, so you can store your favorite recipes and create grocery lists for easy shopping.