Sure, you've heard that breakfast is the most important meal of the day – and you always get dinner on the table. But lunch can feel, well, a little overlooked. And that's a shame, especially if you're following a vegan diet where, let's be honest, it can be a little too easy to get into a "soup and salad" rut.
Well, we're here to help. Not only do you have plenty of tasty options for easy vegan lunches (ones so good they'll make your coworkers jealous) but you can also easily work making lunch into your overall meal prep to save time.
Try one (or more!) of these tasty vegan lunch recipes to start.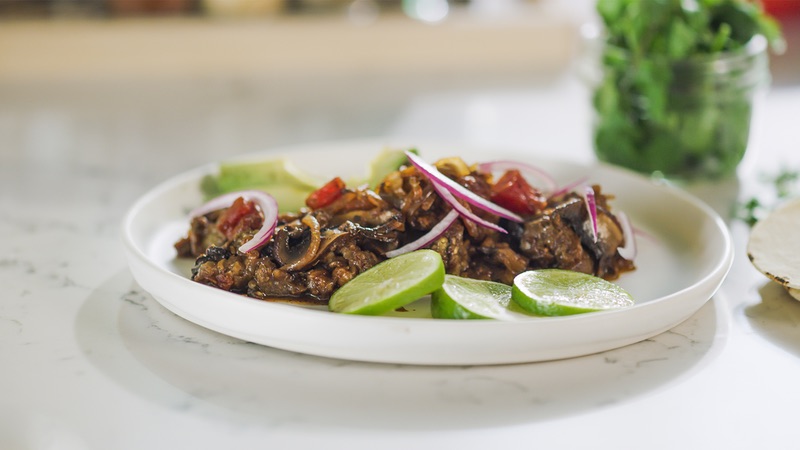 Love taco night? Stick with the Mexican theme for your lunches, as well. This vegan barbacoa, made from grilled and shredded eggplant, takes a little time to cook – 40 minutes, to be exact – but keeps well in the fridge. Make a double batch for dinner, then use the leftovers as a topping for a leafy green salad or a filling for burritos.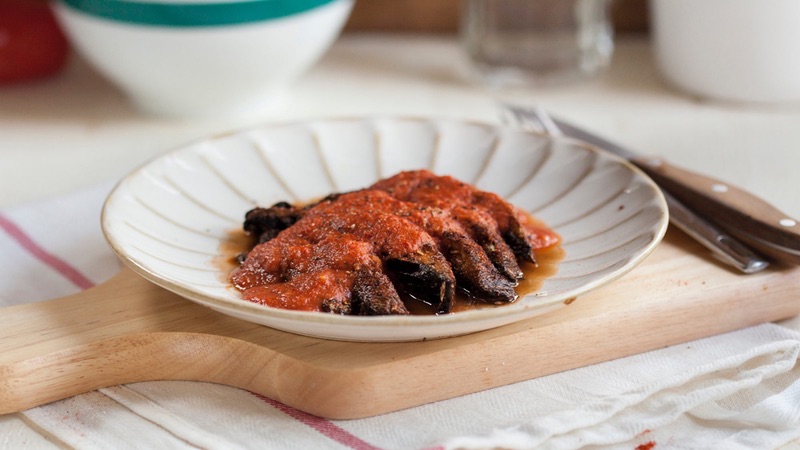 If you're an experienced vegan cook, chances are deliciously hearty mushrooms are already a staple in your kitchen. But these oven-roasted portobellos, served with an intensely flavorful paprika coulis, put an unexpected twist on a vegan staple. Best of all? They taste equally good hot or cold. Serve 'em on a bed of quinoa and add a leafy green side salad for an unforgettable lunch.
When it comes to savory flavor, you can't beat pesto. And since this version uses nutritional yeast to add cheesy flavor instead of traditional parmesan, it fits nicely into any plant-based diet. Make it a meal by adding pesto to your fave pasta and vegetables for a lunchtime noodle bowl, or mix a spoonful of pesto with vegan mayo and a pinch of garlic powder for an easy pesto dip – perfect pairing with crudité!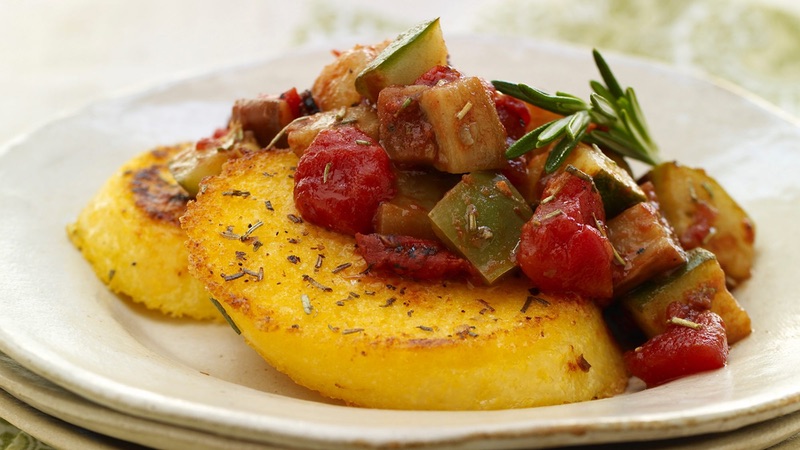 Looking to lean in on the veggies for lunch? A homemade ratatouille, packed with zucchini, bell peppers and eggplant is a great way to get more produce. Adding rosemary polenta gives this lunch enough heft to keep you feeling satisfied through dinner, and adds pleasantly crispy texture, too.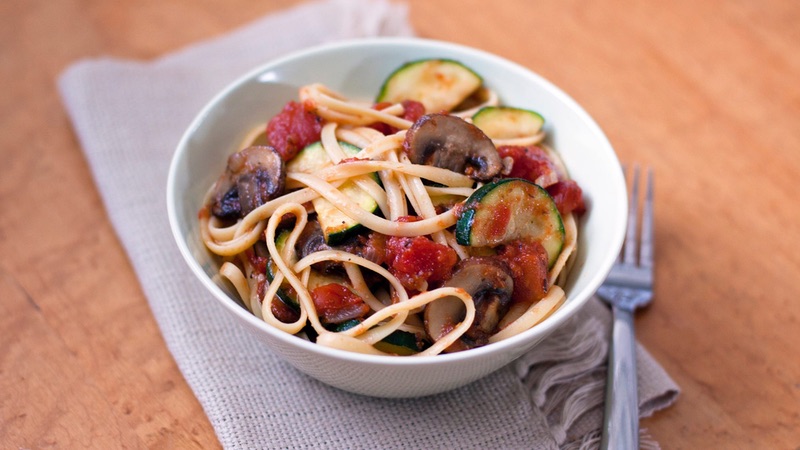 Speaking of veggies, put that summer produce to good use by prepping a batch of Tuscan pasta. Pasta reheats perfectly, which makes this one of the easiest options for tasty lunches all week. And a sprinkle of Italian seasoning and garlic powder means its bursting with flavor, too.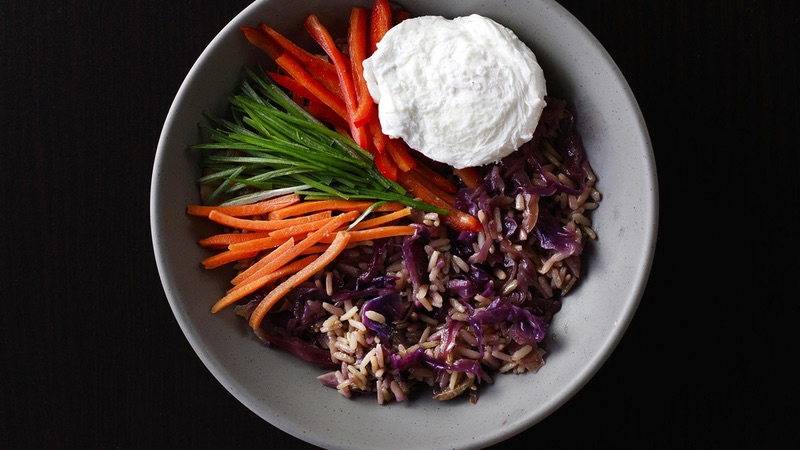 Getting in on the grain bowl trend is a must for keeping your lunch menu fresh, since you can customize your bowl by swapping out the grains, veggies, protein and sauces to suit your taste. And if you're looking for inspiration, try bibimbap, a traditional Korean rice dish. Our version makes for a satisfying lunch on its own, but you could also add marinated tofu or tempeh for added plant-based protein.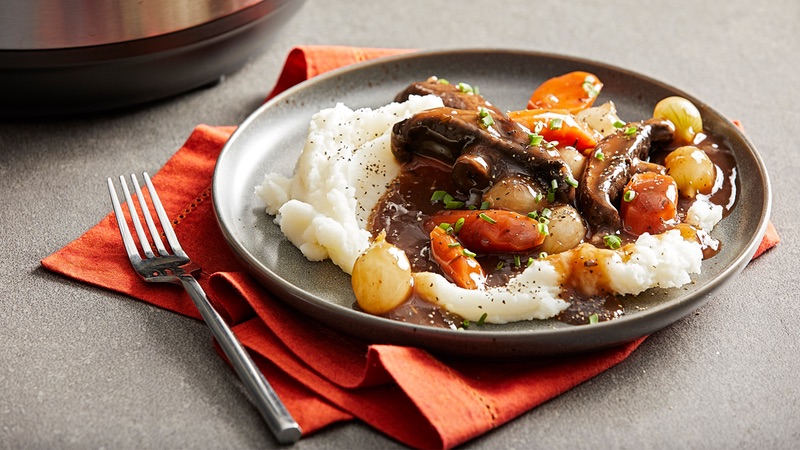 When it comes to easy meal prep, you can't beat the convenience of a slow cooker. Take some time on Sunday to whip up a batch of vegan "pot roast" and you've got cozy, comforting lunch ready for the week. Serve it with your starch of choice – mashed potatoes, brown rice or quinoa!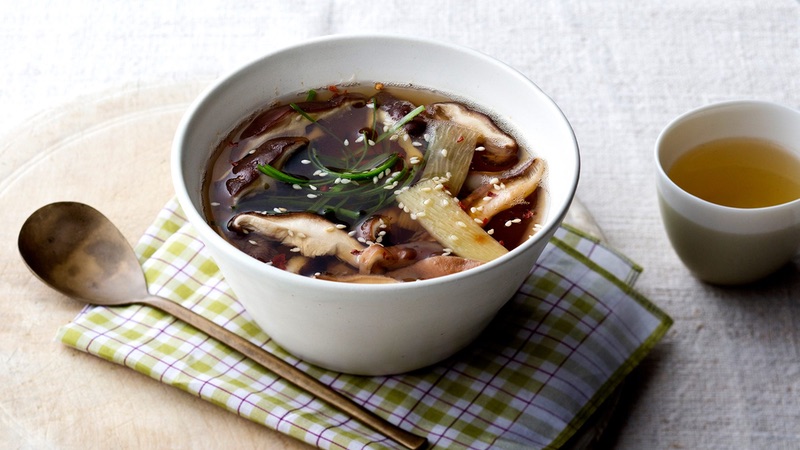 Soup is a lunchtime staple for a reason – it stores (and reheats) well, and a batch can last you all week. And if you're looking for new soup inspo, consider giving veggie hot and sour soup a try. Our version features satisfying bamboo shoots and shiitake mushrooms for plenty of umami flavor, and tastes pleasantly sour thanks to rice vinegar.
Garbanzo beans are a staple in virtually any plant-based diet. But if you've never transformed chickpeas into chorizo before, you've been missing out. A balanced blend of seasonings, including paprika, cumin, red pepper and clove, infuse simple chickpeas with the flavor of perfectly-browned chorizo sausage – minus any meat, of course! Use the chorizo to make tasty taco bowls, or to upgrade leafy greens into a hearty main course salad.