The festive season is upon us! If you're still mapping out your holiday gifting plans, look to homemade edible Christmas gifts to finish your list.
Giving Christmas treats as gifts is a true win-win. It makes your present instantly more personal – after all, you spent all that time in the kitchen. And it's also a great opportunity for fun, festive Christmas baking without having to keep all those treats in the house afterward (because those extra cookies always have a way of disappearing quickly!).
Of course, making homemade Christmas food gifts also means you can adapt everything to your loved ones' tastes. Whether they like gooey, sweet treats or crunchy spiced snacks, there are holiday food gifts for everyone. Read on for ten of our fave homemade food gift ideas – the perfect presents to round out your list: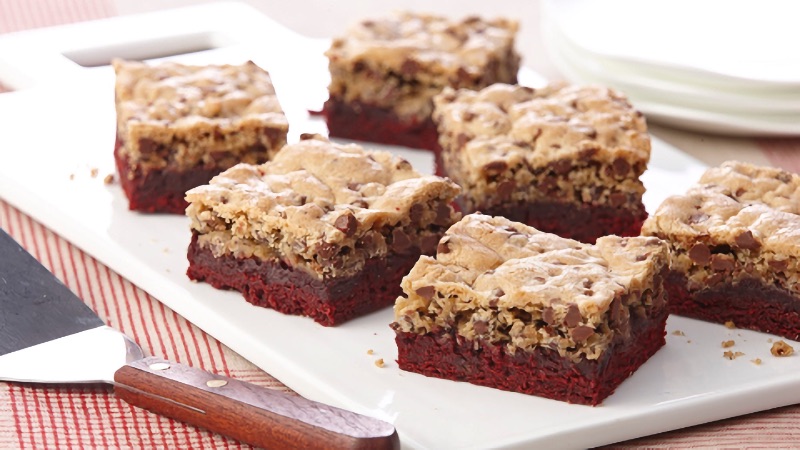 Torn between gifting cookies or brownies? Why not both? These cookie brownies (or crownies) layer chocolate chip cookie dough over a gooey red velvet brownie base for the ultimate way to treat your loved ones at Christmas. A batch of crownies is giftable on its own, or you can mix and match a few recipes – like these chocolate orange crownies and raspberry crownies – to make several gift platters.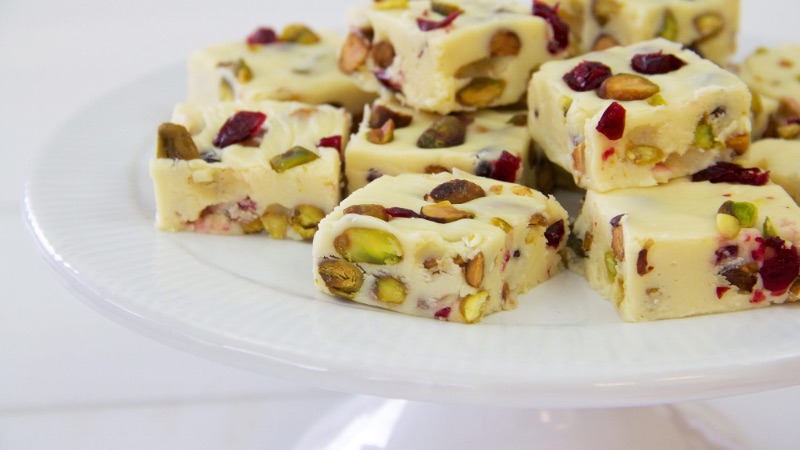 Fudge is a Christmas classic, and because it will stay fresh for two to three weeks in an airtight container, it's one of the easiest edible Christmas gifts to make in advance. This recipe, decked out with red cranberries, white chocolate and green pistachios, looks especially festive. It also tastes amazing: the perfect mixture of rich, sweet and salty, thanks to the salted pistachios.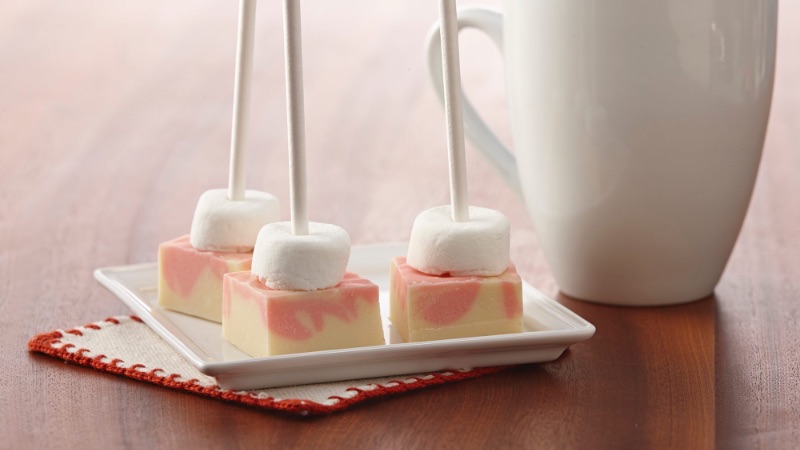 Everyone needs something warm and cozy to sip by the fireplace on Christmas Eve. Ultra-portable (and adorable) hot chocolate on a stick is the perfect homemade food gift this year. The minty, fudgy stick dissolves in hot milk to create rich, creamy hot chocolate – and the marshmallow on top makes the mug even more delicious. This hot chocolate gets its flavor from pure peppermint extract, but you can experiment with different extracts – like raspberry or orange – to customize your gift.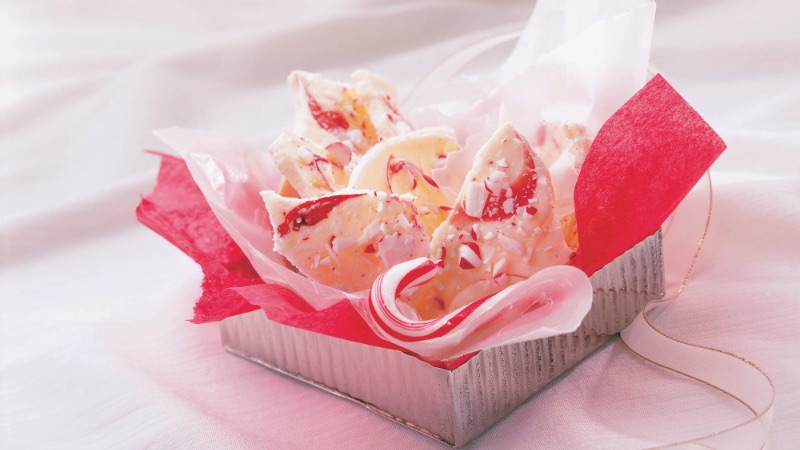 Speaking of minty treats, homemade peppermint bark is always appreciated at the holidays. Our version uses creamy white chocolate for candy cane-inspired flavor, and swirls of red-tinted chocolate to give it an irresistible, uber-festive look to match. Gift it on its own, or pair it with a batch of cinnamon-spiced chocolate bark for variety.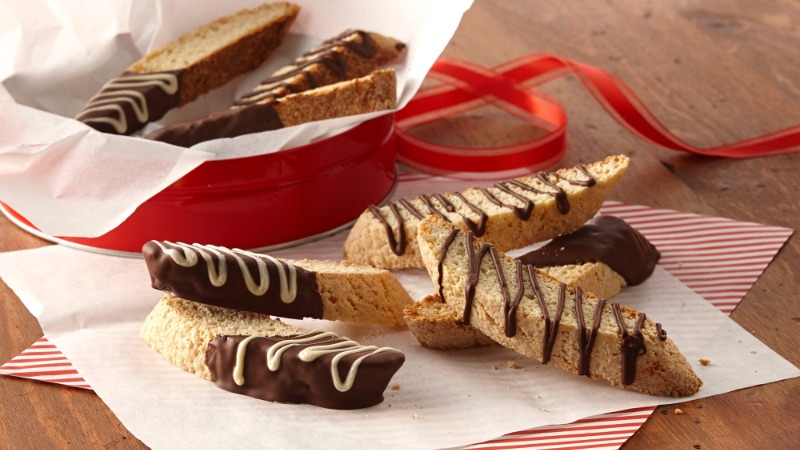 Got a friend who really loves their coffee fix? Whip up a batch of homemade chocolate biscotti so they can enjoy their fave café flavors at home.
This recipe has a pleasantly warm twist thanks to the addition of pure anise extract, and just enough chocolate to taste sweet – but not too sweet to pair with an expertly-pulled shot of ristretto.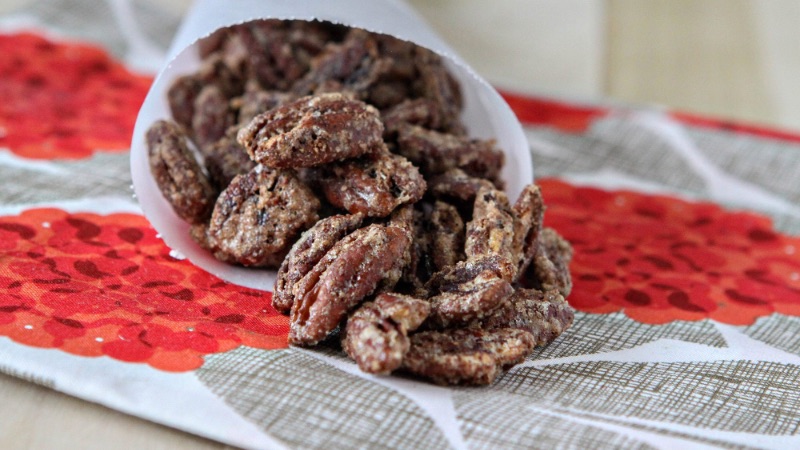 Know someone who looks forward to pumpkin spice season all year long? Give them a taste of their favorite flavor for Christmas with pumpkin pie flavored spiced pecans.
Our version is only lightly sweetened, so they taste rich and spicy without feeling too rich – which makes them great for snacking on the go. Bonus! They also make a crowd-pleasing starter for your holiday feast.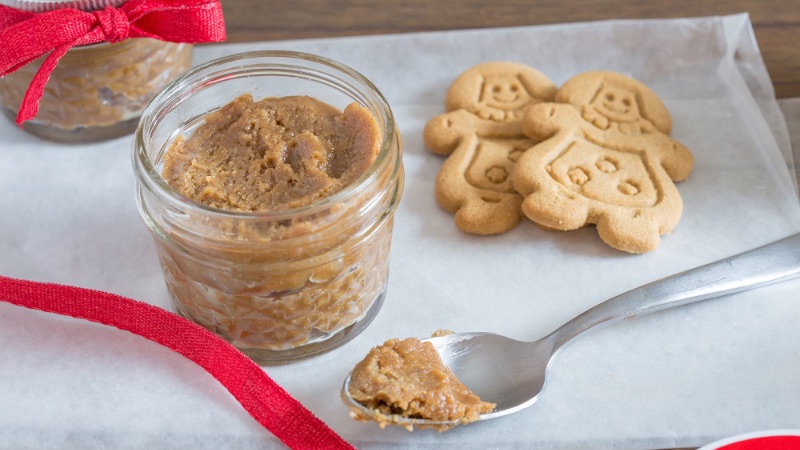 Gingerbread is already the flavor of the season – so why not put a fun twist on classic gingerbread and gift cookie butter? This cookie butter adds spicy sweetness to pancakes, waffles, toast and oatmeal – but you can also just scoop out a spoon to enjoy on its own. Best of all, gingerbread cookie butter comes together in just 5 minutes, so you can make it even when your holiday schedule is packed.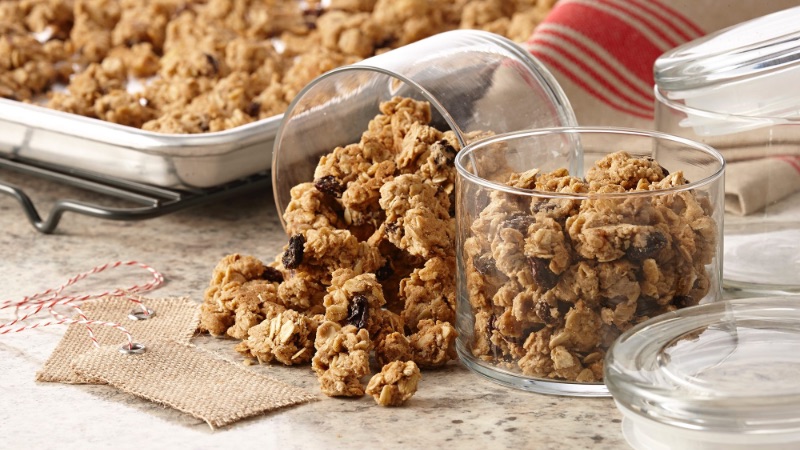 Let's face it – Christmas cookies are delish, but not everyone wants another batch of cookies or sweets around the house. The solution? Gift granola that packs in all the cookie-inspired flavor everyone lives, minus some of the richness of actual cookies.
This vanilla and cinnamon flavored oatmeal raisin cookie granola works perfectly as a topping yogurt and oatmeal, which means your loved ones will enjoy it even after all the holiday indulgences.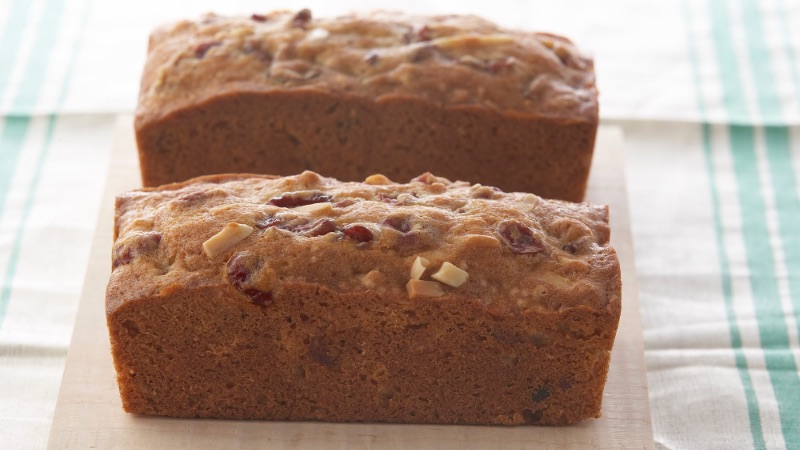 It's just not Christmas without cranberries – and this cranberry orange bread packs in tons of holiday flavor. Ginger and nutmeg make this loaf pleasantly spicy, while almonds add just the right amount of satisfying crunch.
Make this cranberry orange bread in mini-pans instead and turn one batch into multiple gifts, or bring over a full-size loaf for a festive brunch.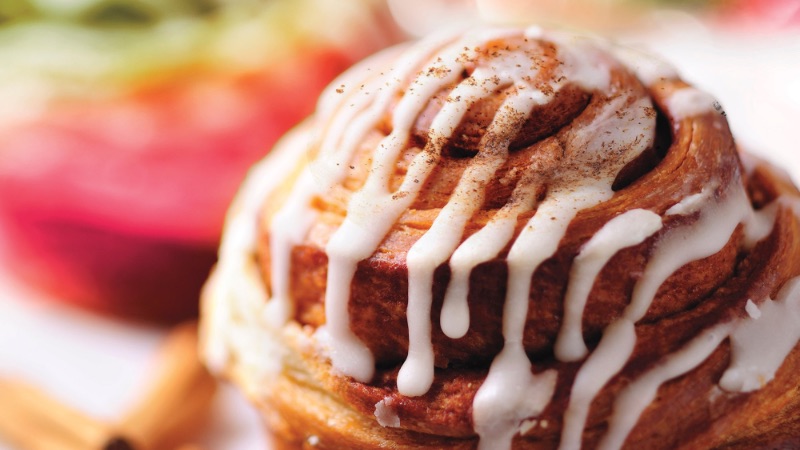 Enjoy the sweet, warm mouthwatering goodness of cinnamon rolls for the perfectly decadent Christmas dessert. Nutmeg and cinnamon add a bit of spice to this sweet treat, complemented by drizzles of glazed icing with a hint of vanilla extract.
Serve these buttery cinnamon rolls straight out of the oven or pop them in the microwave alongside a scoop of ice cream for an absolutely irresistible Christmas food gift!