When is National Pie Day? National Pie Day is on January 23. It's the time when cooks across the country show off their homemade pie crusts and imaginative fillings. Whether you're planning a banana cream pie, homemade apple pie, or a sweet potato pie recipe, this day is your chance to enjoy the best kind of comfort food during the coldest part of the year, when it's most welcome.
Check out these sweet and savory pie recipes to celebrate National Pie Day in style.
Savory Pie Recipes
1. Chicken Pot Pie
Rotisserie chickens are a treat in warm salads or just on their own, but they also make a magical pie. This ONE Casserole Rotisserie Chicken Pot Pie recipe goes into the oven with just ten minutes of prep time, thanks to pre-made pastry crust and our Rotisserie Chicken Pot Pie ONE Casserole Seasoning Mix. Together, they create a tasty meal in a snap.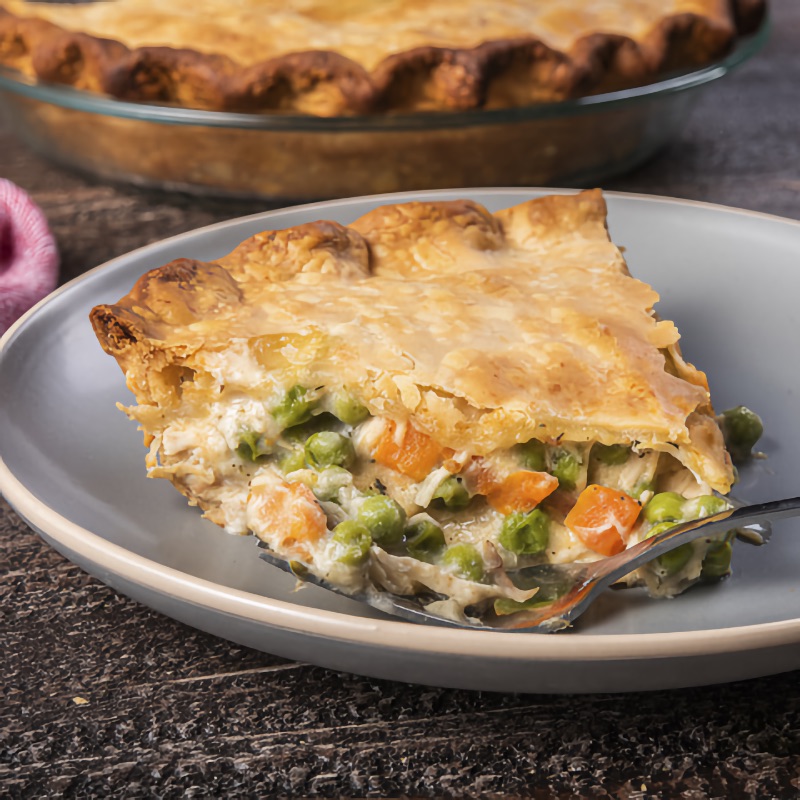 2. Beef Pot Pie
If beef is more your thing, then give our Rustic Beef Pot Pie a whirl. The secret to this pie's amazing taste is the red wine that goes into the beef broth to create a delicious gravy. Mushrooms and pearl onions round out the medley, making this a pie to remember.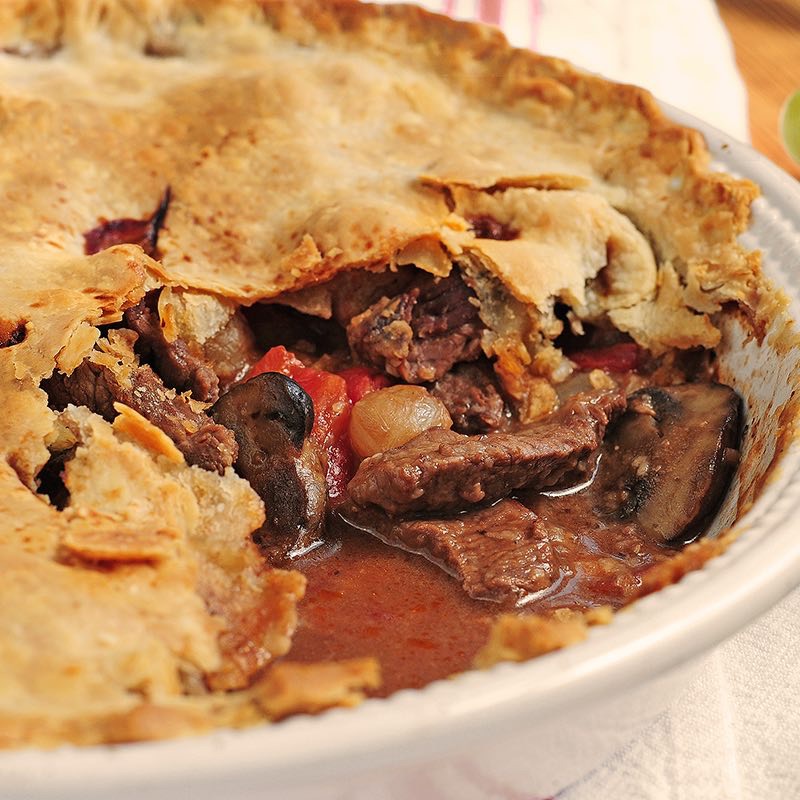 3. Shepherd's Pie
One of the tastiest pies doesn't have a pastry crust at all. Shepherd's Pie swaps it out for a mashed potato topping instead. Originally dreamed up as an easy way to use up leftover meat, it has turned into a popular dish eaten in many countries. Our version marries ground beef with vegetables in a delicious gravy mix.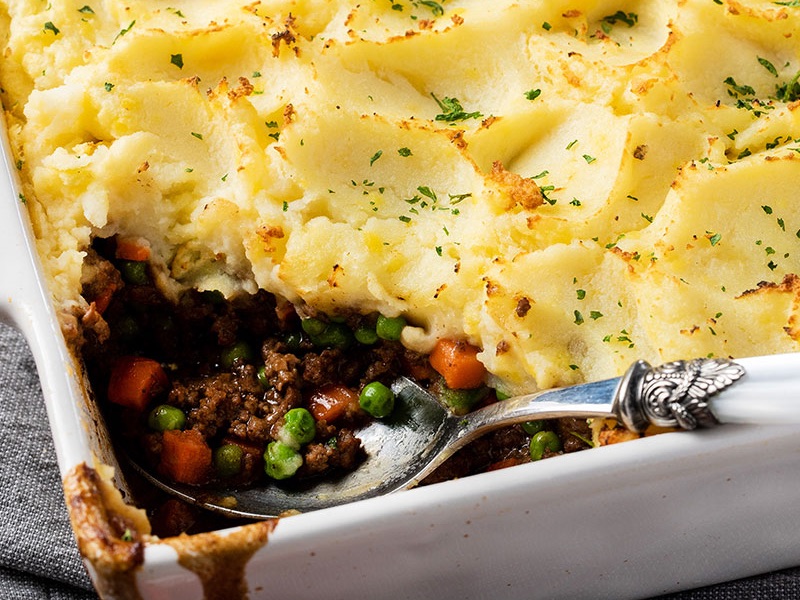 Sweet Pie Recipes
1. Walnut Pie
Pies needn't just be savory. Those with a sweet tooth can make some desserts that will stay with the family for weeks to come. This Vanilla Walnut Pie is a great example: it's an open-topped marriage of pecan pie and cheesecake, mixing cream cheese with walnuts, along with vanilla extra for a powerful flavor combination.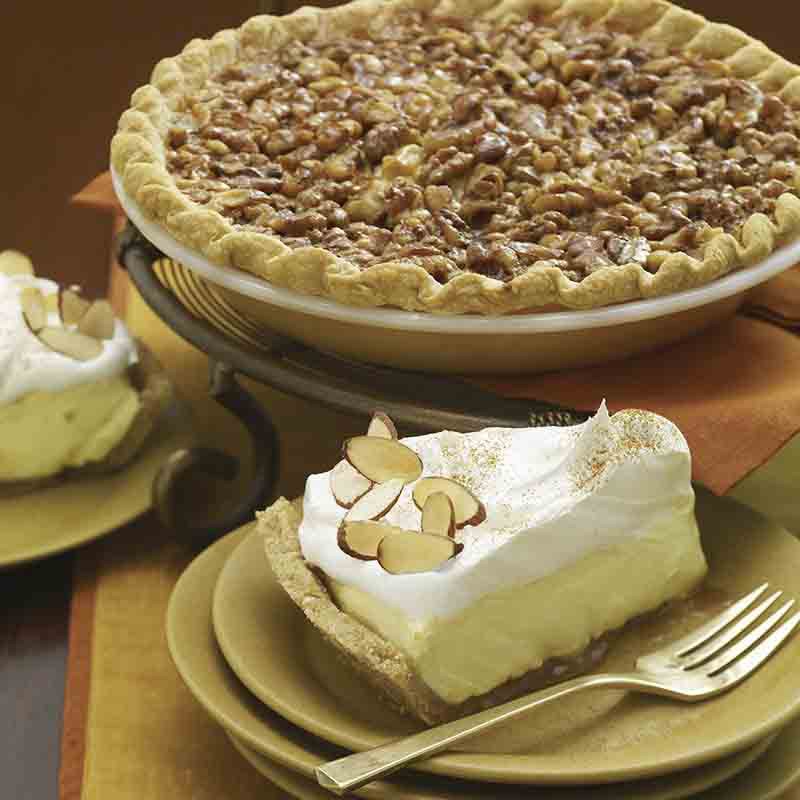 2. Ginger Cream Pie
Vanilla instant pudding mix is the secret behind this 15-minute Ginger Cream Pie recipe, which requires no baking. It combines ginger and cinnamon, along with frozen topped whipping and caramel dessert topping for a treat that will make the family happy that it's pie day.
3. Mixed Berry Pie
If you're after something a little healthier, check out this Mixed Berry Pie. It's a sweet but healthy creation that mixes blueberries and raspberries together with a little cinnamon and sugar. An hour in the oven gives you a golden pie filled with amazing color. Just look at this!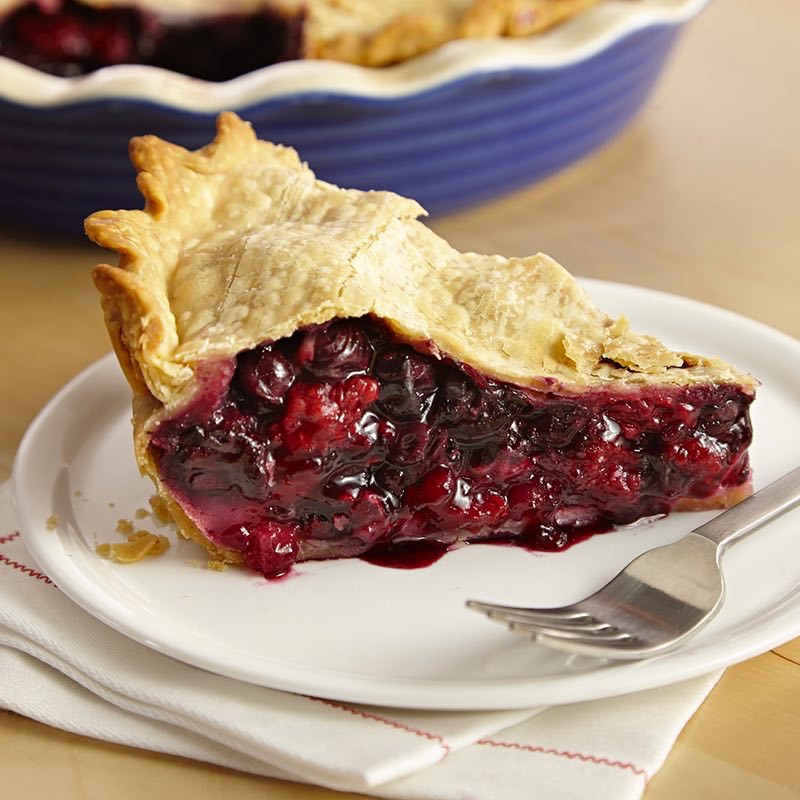 These pies rely on ready-made crusts, but if you've the time and ambition, you can easily make your own. This Cinnamon Pie Crust recipe provides the perfect home for any sweet pie filling you like, including pecan, apple, or even sweet potato. It takes just 15 minutes to prep before lining a pastry dish for the bake. Leave out the cinnamon for a more savory variation, which also makes a good top crust if you want to seal in your whole pie.
If you're looking for something to put on top of a cream or custard pie, then consider this meringue. It uses egg whites, sugar, and cream to create a tasty textured topping. It takes just ten minutes to whip up before putting it in the oven. Just use a mixer to save your arms.
More Pie Recipes To Try 
Celebrate National Pi Day 
This January might be National Pie Day, but this isn't the only event tailored for food in a crust. March brings Pi Day, an international celebration of the ratio you get when dividing a circle's circumference by its diameter. This number is 3.14, which is why Pi day falls on 3/14 (see what they did there?). Luckily, you don't need much math to make a tasty pie, but this is another great excuse to eat treats that come in a circular dish like pizza.
Celebrate Other Pie Days Throughout The Year
National Cherry Pie Day - February 20 
National Blueberry Pie Day - April 28 
National Apple Pie Day - May 13
National Pecan Pie Day - July 12
National Lemon Meringue Pie Day - August 15
National Butterscotch Cinnamon Pie Day - September 15
National American Pot Pie Day - September 23
Learn More About Making Pies 
Watch These Videos On Making Pies 
Save your favorite pie recipes and organize your ingredients with our online meal planner.  You can also make meal prep simple by creating a Flavor Profile, so you can store your favorite recipes and create grocery lists for easy shopping.