In her new book, Pie For Everyone, second-generation piemaker Petra "Petee" Paredez shares lessons from a lifetime of baking. Here, find three of her best tips for delicious holiday pies.
Petra Paredez has many fond memories of growing up in Virginia surrounded by pies—like taking Thanksgiving week off of school to help assemble pies for the family business—but one childhood moment never escapes her.
"Rhubarb sounded weird and looked weird to me, so I'd never bothered to try it," she said. One day, while waiting for a fresh batch of strawberry-rhubarb pies to cool down, she grabbed a chunk of the warm, glistening ruby compote that bubbled onto the parchment paper. It transformed her. 
"It was the best thing I'd ever eaten," Paredez remembered. "It was great to have that experience of trying something for the first time even though I'd been surrounded by it my whole life, and have this whole new flavor experience that I enjoyed so much."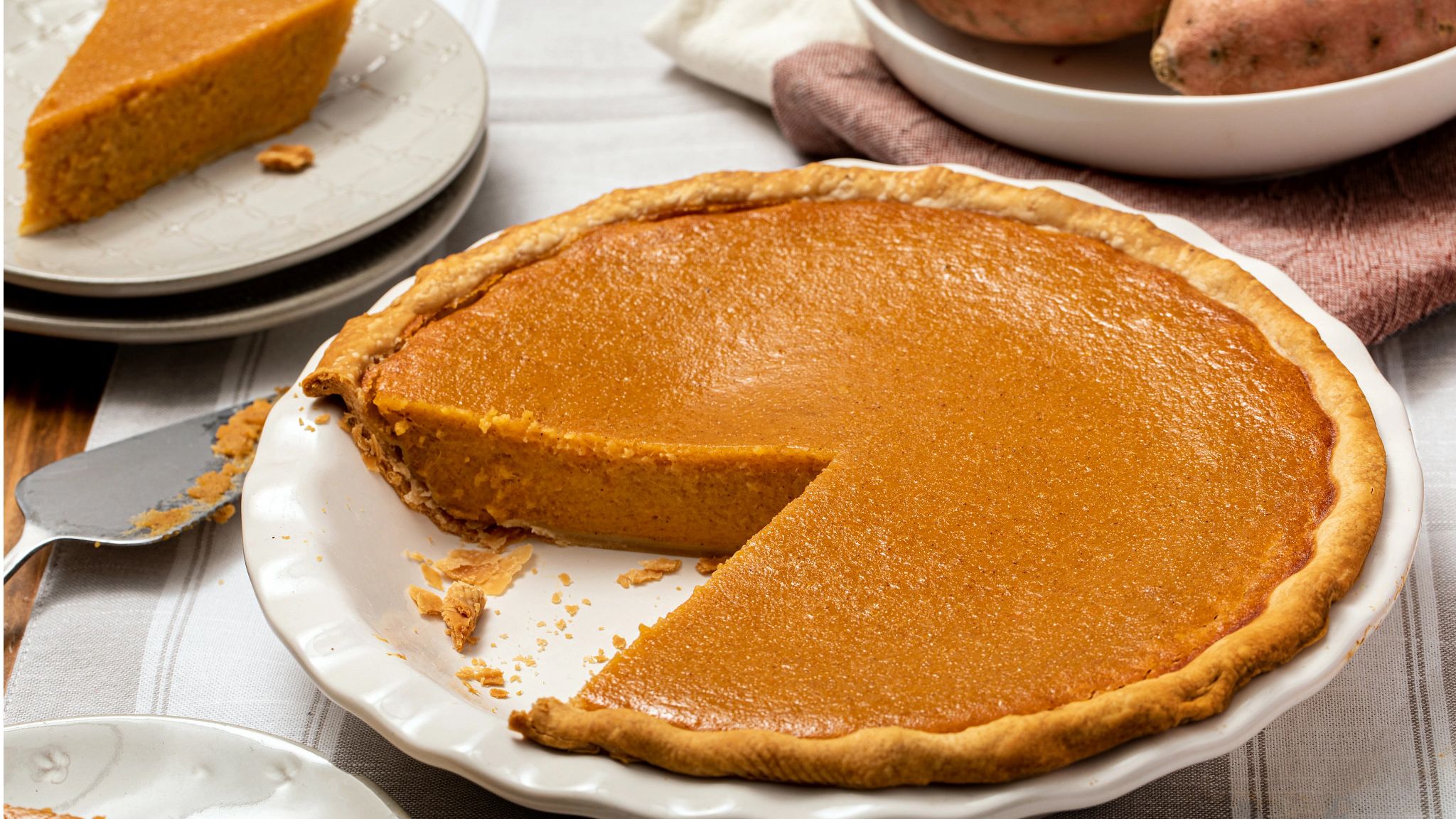 While Paredez has tried (and made) countless pies since then as a second-generation piemaker, she still holds on to this bit of wonder—and wants others to have their eureka moments, too. After moving to New York City and working as a special education teacher for a few years, she decided to open up Petee's Pie Company (Petee was her nickname growing up) in the Lower East Side in 2014.
"When I moved to New York and didn't see that many pie shops, I sort of fantasized about that," she said. "If I were to make good pies up here, it would be such a hit."
And they were. A second location and a few years later, Paredez was approached to write a book.
Along with highlighting local farmers and family anecdotes, Pie for Everyone delves into the history of pie, tracing its sweet origins to slavery, with essays shedding light on the origins of "American" treats like pumpkin pie (the version we're familiar with was birthed in France) and obscure pies like the Nesselrode, a beloved NYC diner staple that mysteriously disappeared by the 1960s. Classic recipes are juxtaposed with unexpected treats like cajeta macadamia pie, where buttery macadamia nuts are enveloped in a nutty, slightly earthy Mexican goat's milk caramel.
Pie for Everyone
For Paredez, Pie for Everyone is an ode to the power of feeding one's community with fresh, simple ingredients. "I wanted to convey how meaningful and wonderful it is to be able to buy something from the farm market and turn them into something really delicious to share with friends and family," she said. "That is a generous and meaningful act to me." 
Below, Paredez shares three of her best tips on getting Thanksgiving-worthy pies for years to come. 
Keep everything cold (and that means your flour, too)
For the best pie crust, keeping all your ingredients ice cold is key, and that includes dry ingredients!
"Flour is not something that we think of having a temperature because it's a dry ingredient, but if your kitchen is warm, your flour's warm too," Paredez said. "Putting it in the freezer and having it come out at freezer temperature really does the trick." Paredez even chills her seasoning—a mix of sugar and salt dissolved in water—before adding it to her dough.
Keeping everything cold also prevents the development of gluten, which can lead to a tough, chewy crust. "You want a crust that's super high in butter and super low in water, and that's going to be the best tasting kind," Paredez said. "That butter flavor will really, really sing— the texture will be really flaky, like butter held together by flour. 
Use seasonal produce when available (but frozen is fine)
Paredez is a huge proponent of using seasonal fruit and letting their natural flavors sing without cloying sweetness or adding excessive amounts of spice.
"Don't worry about complicating fruit pies. When you start with really good fruit and keep the recipe really simple, the flavors come through so beautifully," Paredez said. It's okay to use frozen fruit, too—just use local frozen fruits when possible. "If you're buying strawberries that have been shipped in from far away, those are not the right kind of strawberries to use. They were chosen for their ability to withstand long travel, not for their beautiful rich color and flavor."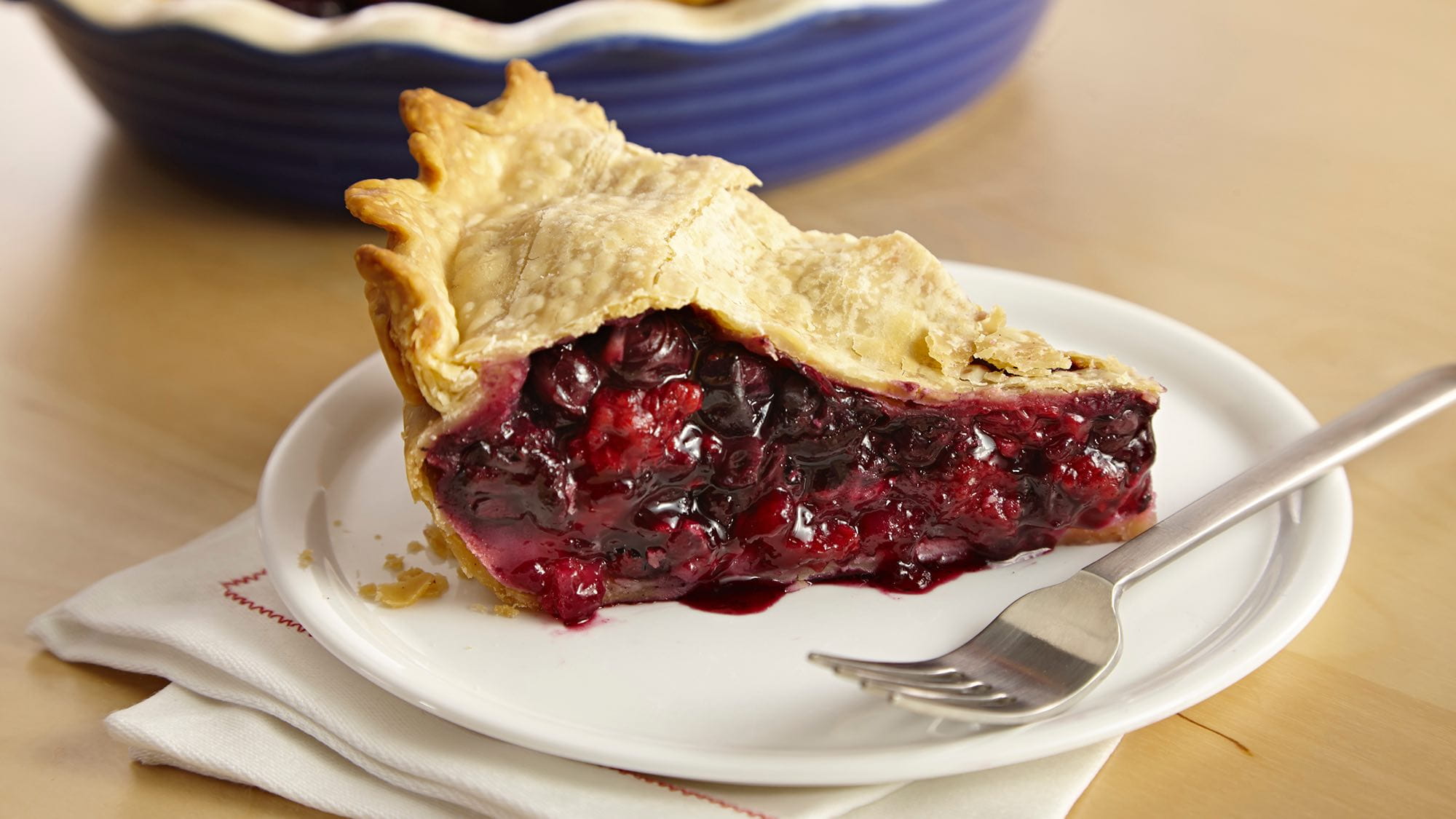 Protect your crust
For home ovens (especially those that are a little cantankerous), using a crust protector or aluminum foil to cover your pie helps with even baking. "If you're making an especially large pie, or if your oven is just a little tricky to use using a crust protector will help a lot," Paredez said. "It's a little nerve-wracking if you're watching your pie cook and that outer crust is getting really dark and you think it's done, but odds are that the inside might not be done yet."
This article was written by Vonnie Williams from Food & Wine and was legally licensed through the Industry Dive publisher network. Please direct all licensing questions to legal@industrydive.com.