Grilling season is our favorite time of the year. But if you're watching your salt intake, it can be a little tricky to navigate. Not only can pre-marinated meat come loaded with sodium, but some standard BBQ fare, like barbecue sauce, can pack in a surprising amount of salt.
The solution? Season your BBQ chicken using natural ingredients, like citrus, herbs and spices. Not only will you get fresher flavor, but you'll also be able to control how much sodium goes into your meal. 
So get ready to grill! These 9 low-sodium grilled chicken recipes will satisfy your BBQ cravings all summer long. 
Low Sodium Grilled Chicken Recipes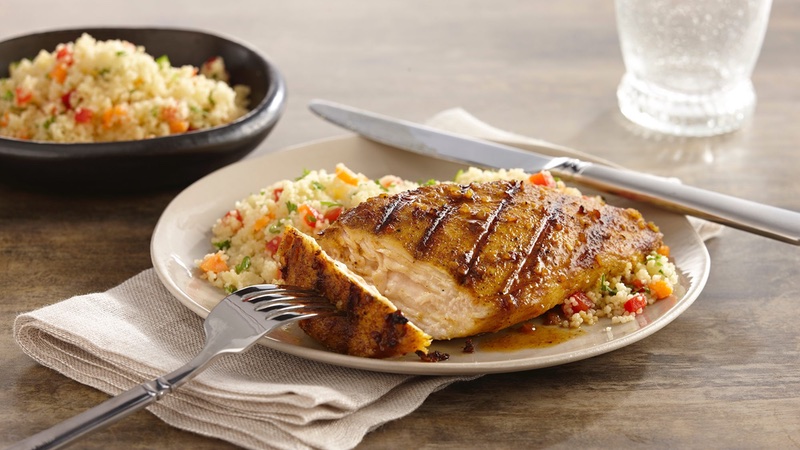 Looking for sweet, savory or spicy flavor? Why not all three! This low sodium grilled chicken, seasoned with a mix of lemon juice, honey, olive oil and warming spices like cumin and turmeric, ticks every box. And, as a bonus, it has just 171 milligrams of sodium per serving. Serve with other Moroccan-inspired fare, like these Moroccan Carrots.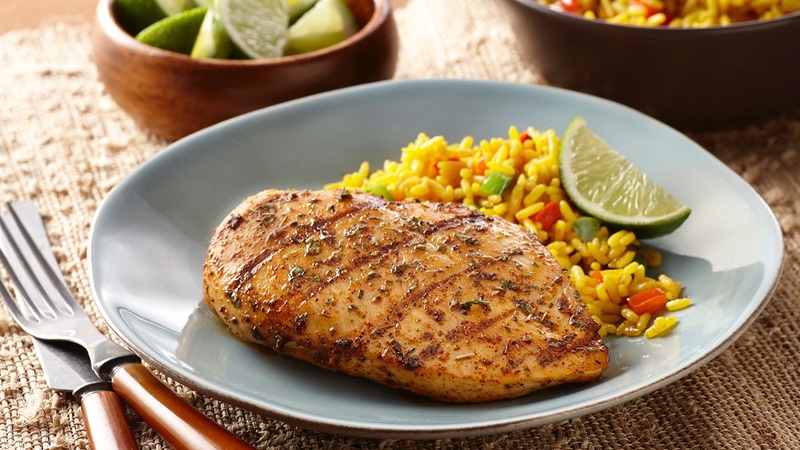 Summer is the time to enjoy Southwest flavors, and this tasty grilled Southwest Chicken is the perfect place to start. Chili powder, garlic, cumin and a pinch of Italian seasoning combine to give this dish plenty of earthy, slightly spicy flavor, while a little fresh cilantro amps up the flavor even more. You'd never guess that this low sodium chicken recipe has just 220 milligrams of salt for each serving.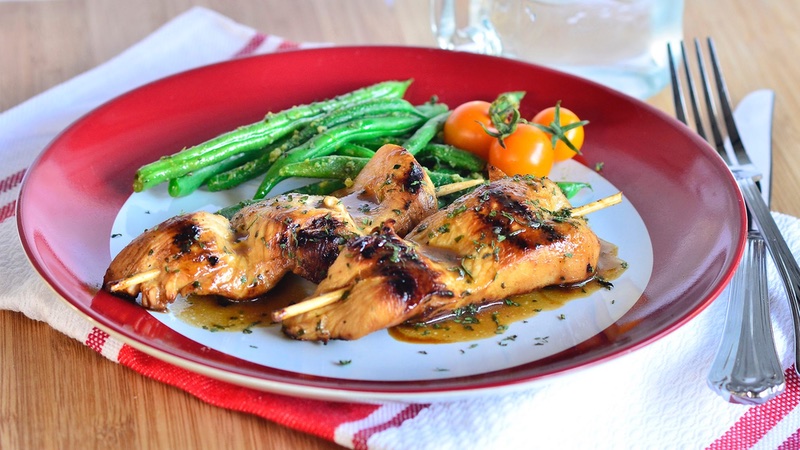 Of course, grilled chicken doesn't have to mean grilled chicken breast. And if you're looking from a break from standard grilled chicken, these Asian Chicken Skewers can help you mix it up. Orange juice, honey, cilantro, ginger and garlic combine to make an irresistible sweet and savory marinade. Serve with these simple Zesty Herb Grilled Vegetables.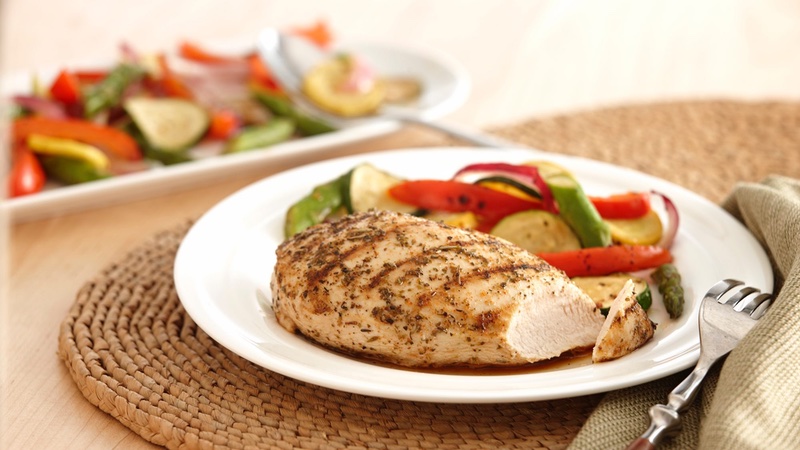 Need low-sodium grilled chicken options for busy weeknights? This Italian Herb Chicken fits the bill. Not only is it both low in fat and sodium — each serving has just 167 milligrams of sodium — it's also a snap to prepare. McCormick® Perfect Pinch® Italian Seasoning saves you time, since you get the perfect blend of herbs and spices in just one ingredient, so you can get this dinner on the table in under 20 minutes.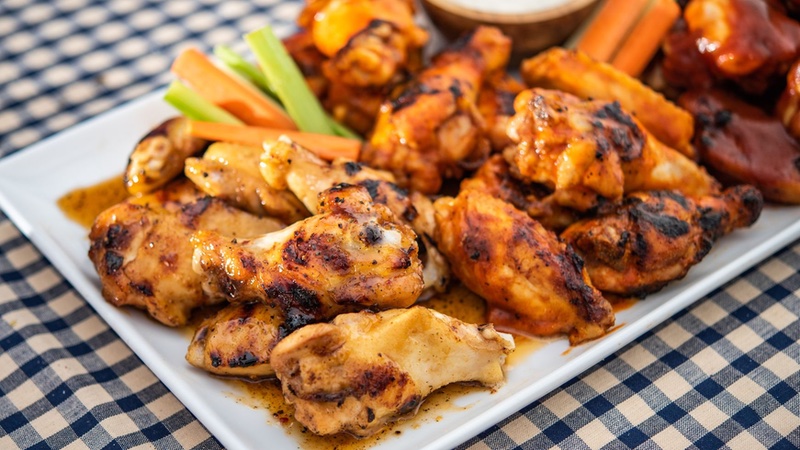 Low-sodium chicken wings? Yup! They're not only possible, they're also easy to make. A handful of spices, including paprika, onion powder and garlic powder, load up your wings with flavor without adding a ton of salt. Serve 'em with grilled vegetables as a main course, or pair them with veggie sticks and blue cheese dip as a starter.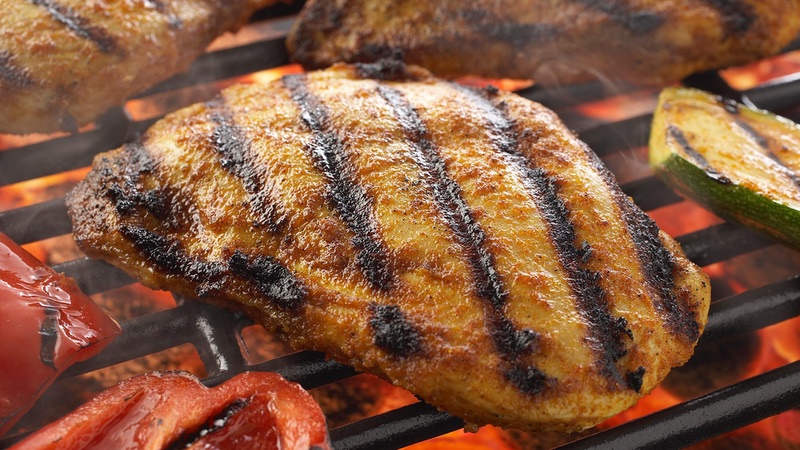 Curry can help keep you cool in the summer, and this Grilled Curried Chicken helps you beat the heat without turning on the stove. Not only is this chicken packed with curry flavor, but with just six ingredients — chicken, olive oil and a handful of seasonings — it's also incredibly easy to make. Follow it up with an Indian-inspired dessert, like these frozen Mango Lassi Bars.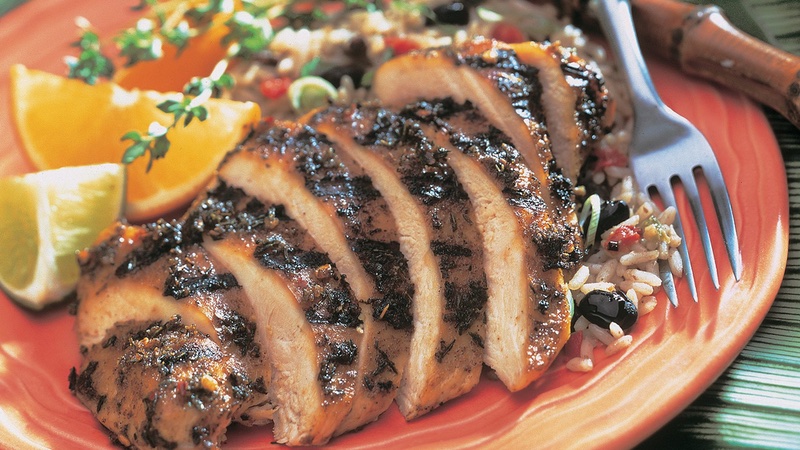 Dreaming of a tropical vacation? Bring the flavor of the islands home with this simple grilled jerk chicken. It's 3-ingredient marinade is incredibly easy to make, but packs in complex flavor thanks to McCormick® Perfect Pinch® Caribbean Jerk Seasoning. Add a dash of the same jerk seasoning to your favorite grilled veggies for an easy, delicious meal.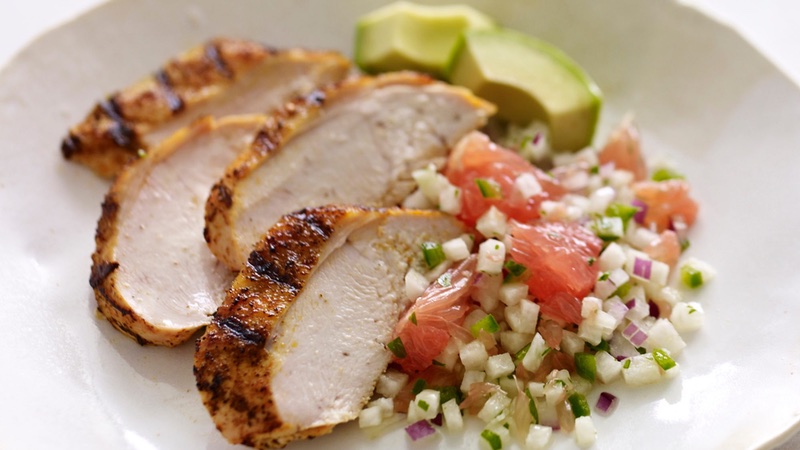 Topping grilled chicken with homemade salsa is a simple (and tasty!) way to add flavor without much salt, and this Cuban-inspired grilled chicken with salsa is a must-try. The chicken is delicious and juicy thanks to a mojo-inspired marinade, while a grapefruit and jicama salsa adds freshness and crunch. It's also incredibly low in sodium, at just 82 milligrams per serving, so it can fit into any low-salt diet.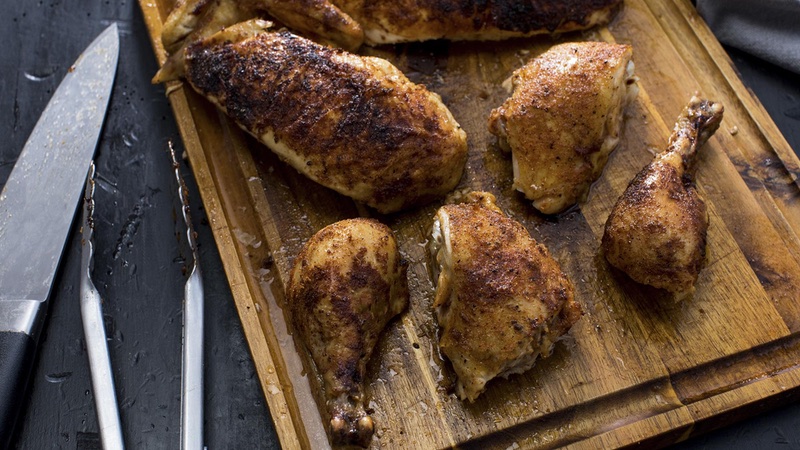 Love smoky flavor, but hate how some smoky ingredients, like bacon, also tend to be high in salt? Look to low salt chicken recipes, like this mesquite grilled chicken, instead. It's simple to make — all you need is chicken, olive oil, and McCormick® Grill Mates® Mesquite Rub — and comes packed with savory, smoky flavor. Enjoy these chicken breasts fresh off the grill, then slice any leftovers for sandwiches or salads.