If you're food-obsessed, your Christmas and New Year's celebrations are sure to include a few food trends from this year (hello, winter sangria and mulled wine!). But what you may not know is just how much our winter festivities have changed through the years. Read on to learn more about the treats of Christmas past — including some that are still served (in some form) today.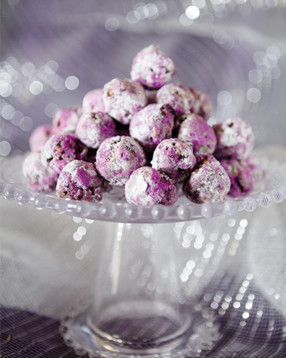 17th to 19th Centuries: Sugarplums
Sure, visions of sugarplums may dance in our heads...but who actually knows what they are? As National Geographic explains, they're actually confits, which are nuts or seeds painstakingly coated with layer after layer of sugar. While they've been part of Christmas celebrations since the 1600s, sugarplums are best known today for their shout-out in Clement Moore's 1823 poem, "'Twas The Night Before Christmas."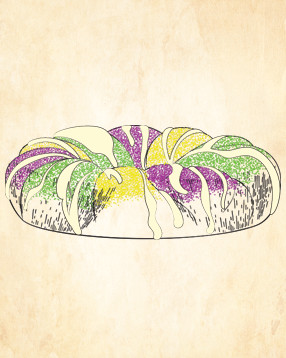 1800s: King Cake
King Cake has a long and storied history, and evolved as a Christmas tradition to honor the Three Wise Men. The cake itself is a brioche absolutely loaded with nuts and fruit. A 1982 version of the recipe, published in N.K.M. Lee's "The Cook's Own Book," calls for citron, candied orange and lemon peels, currants, almond and a mix of six warming spices (yum!).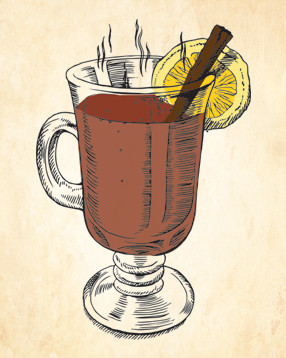 15th to 20th Centuries: Wassail
No holiday party is complete without a spiced punch — and at one time, wassail was the drink to serve. Alison Sim's "Food & Feast in Tudor England" notes that it was served in the late 1400s as a toast to fertility and a bountiful fruit harvest in the coming year. And while each household had its own wassail recipe, they all featured some combination of fruit, spices and alcohol.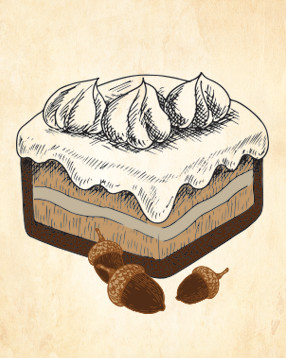 1920s: Chestnut Purée
The Roaring '20s meant that the affluent enjoyed luxurious New Year's fêtes — and the party festivities often lasted all night. In fact, a 1926 issue of the Chicago Daily Tribune recommended starting the meal just before midnight, dismissing the typical dinner party as "a bore." New Year's Eve menus featured course after course, including rich sides like chestnut purée. While the purée is no longer in style, you can capture that vintage NYE spirit with roasted chestnuts instead.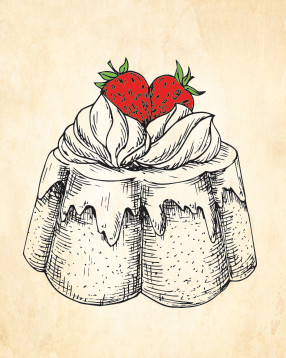 1945: Snow Pudding
Wartime living meant rationing food — and sugar rationing in particular affected holiday cooking. Enter Snow Pudding, a bread-y pudding made from wheat and milk, that gets most of its sweetness from fruit and fruit syrup. In fact, a government-distributed "Food Facts" leaflet released in 1942 recommended making Snow Pudding with a scant 1½ ounces of sugar.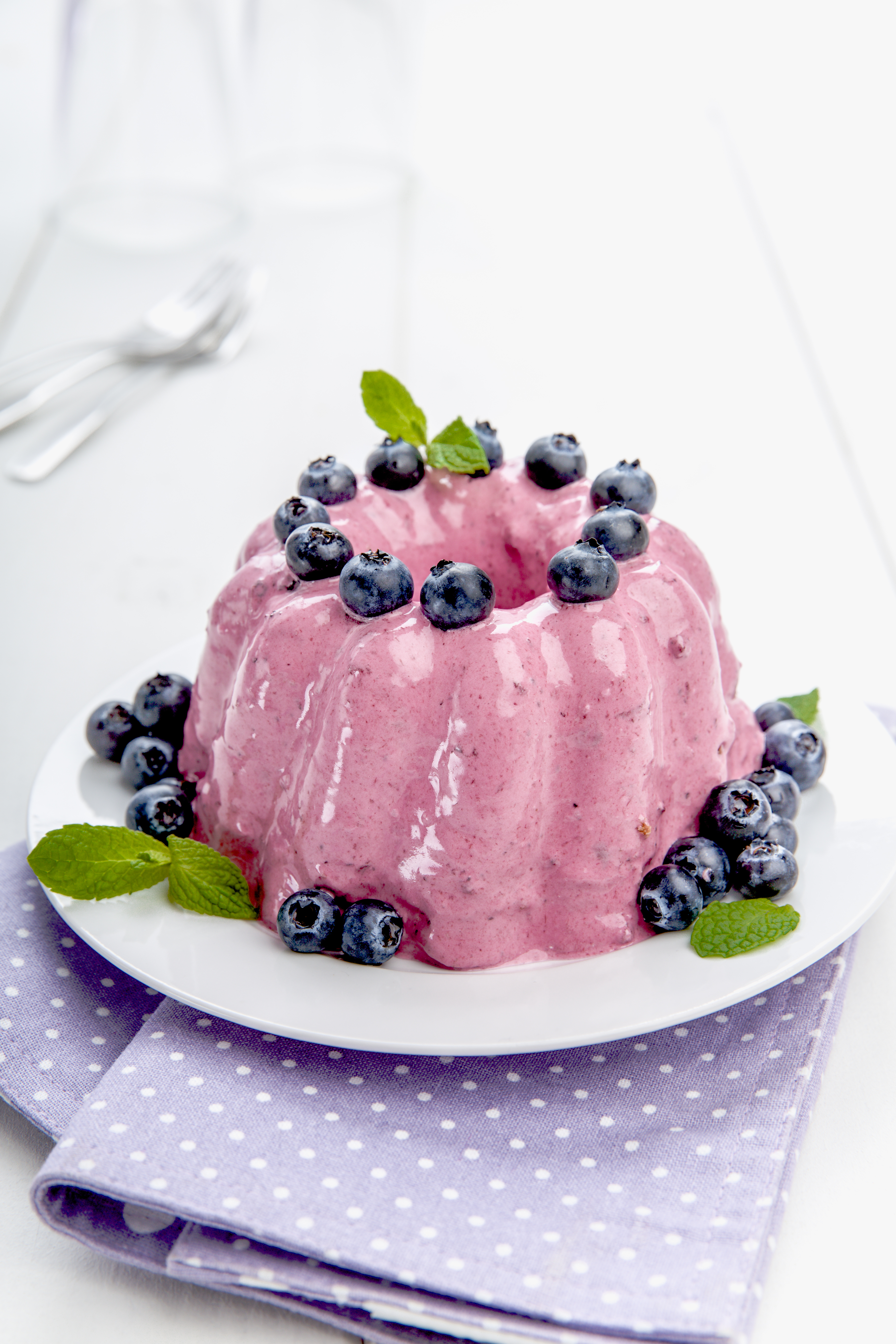 1950s and 1960s: Frozen Fruitcake Salad 
Mid-century cooking was all about putting a new spin on holiday classics by experimenting with texture and presentation — and molded salads made a splash at any party. So it's no surprise that Better Homes and Gardens pioneered the Frozen Fruitcake Salad, made by freezing whipped cream, sour cream and an array of fruit in a bundt pan. Not to miss a chance for eye-popping presentation, the salad was served on a bed of lettuce and adorned with candied cherries.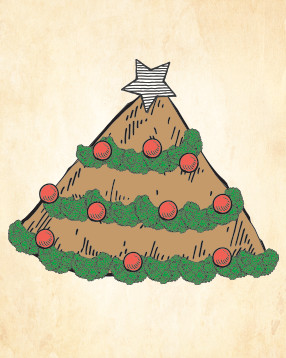 1960s: Christmas Tree Tuna
The creative presentation of mid-century cooking continued in the 1960s, and Better Homes and Gardens' 1968 Christmas Tree Tuna recipe is no exception. The recipe takes advantage of the, uh, packability of tuna salad to create the tree shape, then completes the look with sliced cranberry jelly "ornaments." We've got nothing against the tuna-and-cranberry flavor combo, but the "food tree" presentation seems like a bit much.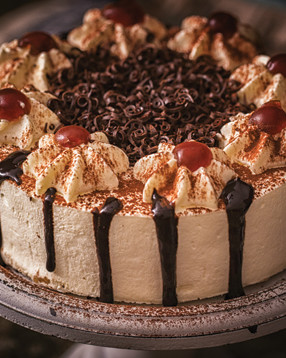 1970s: Black Forest Gâteau
The '70s saw the explosion of Black Forest Cake as a food trend everywhere, and that extended to the holiday table. And while plain old Black Forest Cake is still passé, new and upgraded versions are coming back in style. The Daily Mail points to the popularity of dark chocolate and cherry panettone as a modern twist on this retro trend.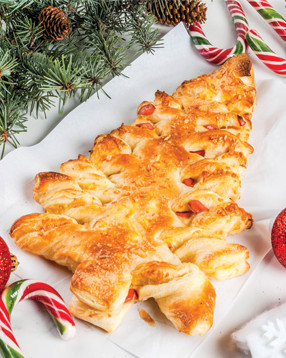 1990s: Pesto Puff Pastry Christmas Trees
If we had to pick one food trend of the '90s, it would probably be Basil Pesto. While it's still served today, the '90s saw pesto served everywhere — on pasta, in sandwiches. . . and in puff pastry creations. The puff pastry Christmas tree places pesto between two sheets of pastry, with the sides cut and twisted to create the "boughs."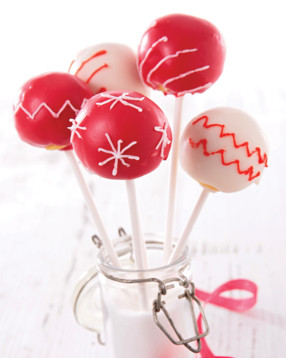 2000s: Christmas Cake Pops
Cakes have always been a part of holiday celebrations, and red velvet reindeer cake pops or chocolate-and-peppermint cake pops were the perfect holiday dessert for the Instagram era. This trend is still going strong, so whip up spiced cake pops for a gingerbread-inspired dessert, or keep it classic with a brownie cake pop covered in crushed candy canes.