Breakfast is always better with French Toast. It's the ultimate in decadent, delicious breakfast foods. Whether you're enjoying a leisurely Saturday morning breakfast with the family or hosting a lively Sunday morning brunch with good pals and mimosas aplenty, you can always use another easy French toast recipe made better with the right spices and seasonings. Whether it's the rich scent wafting through your kitchen that is akin to the best comfort food around, or the pillowy, bready interior, or slightly crisp, egg-bettered exterior, we love all parts of the French toast experience.
So how did French toast — traditionally consisting of sliced bread soaked in milk, beaten eggs, sugar, and cinnamon — become such a staple in America's breakfast diet?
Get the coffee brewing and get comfy in your chair, because it's time to dig into the mouthwatering details behind the best French toast recipes!
Who Invented the First French Toast Recipe?
Food historians have long debated the origins of French toast. Surprisingly, it doesn't seem to have been invented in France.
The Romans had a French toast recipe as early as the first century.1 In the Middle Ages, a French toast dish called "pain perdu," which means lost bread, became a popular way to use stale bread in England and France.2
Another theory credits the invention of today's essential French toast recipe to an innkeeper called Joseph French from Albany, New York circa 1724. But that's disputed.
Still, it's indisputable that picking the best bread for French toast can take your breakfast to new heights.
What's the Best Bread for French Toast?
Choosing the best bread for French toast is a matter of personal taste. It's great to start with a whole loaf of bread and cut thick slices. Bread that's a day or two old soaks up batter beautifully. If you've got fresh bread, you can bake it in the oven at 300°F for 10 to 15 minutes to dry it out.
Brioche, sourdough, and French bread are excellent choices when you're seeking the best bread for French toast. Challah French toast is another popular taste treat. Generally, skew toward soft and spongy bread.
Whatever the bread you choose, try using dry bread when possible. Fresh bread will tend to get soggy and will take longer to soak up the batter, while bread that's a day or two old – or even just left out overnight - soaks up batter beautifully and is easier to work with during cooking.
Right now, let's explore some of the best French toast recipes that will keep you coming back for more!
Choose Your Own Easy French Toast Recipe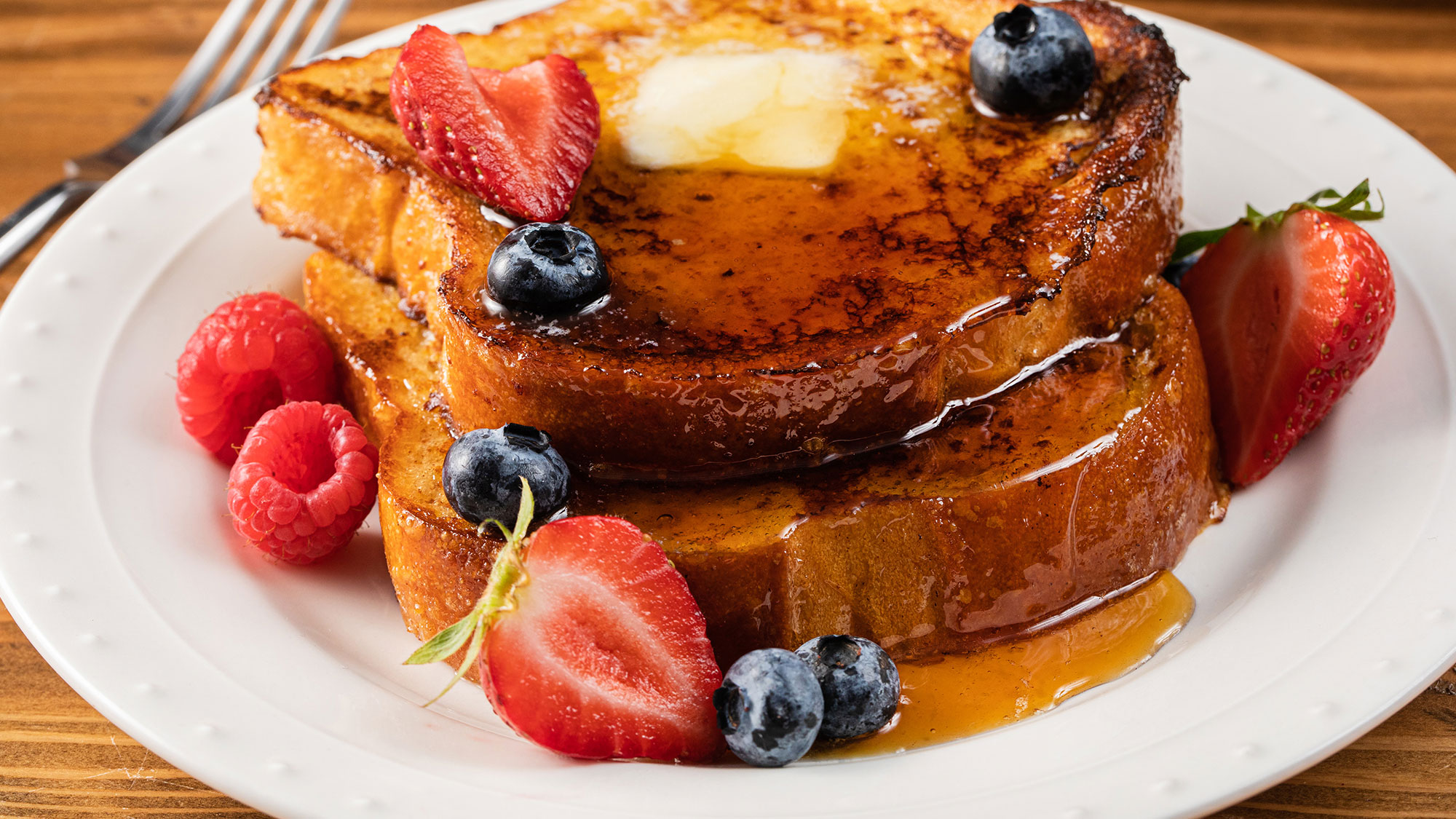 This easy French toast recipe — featuring All Natural Pure Vanilla Extract and Ground Cinnamon — is made with just five simple ingredients and takes just 10 minutes to prepare. Top with blueberries, strawberries, and maple syrup for an unforgettable breakfast.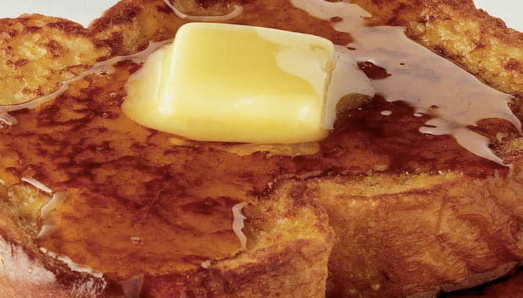 Tight on time? Just looking to keep it simple? This is one of the best French toast recipes you can choose. Laden with the warm sweetness of Ground Cinnamon, it gets extra decadent when you put Vanilla Whipped Cream on top. Enjoy!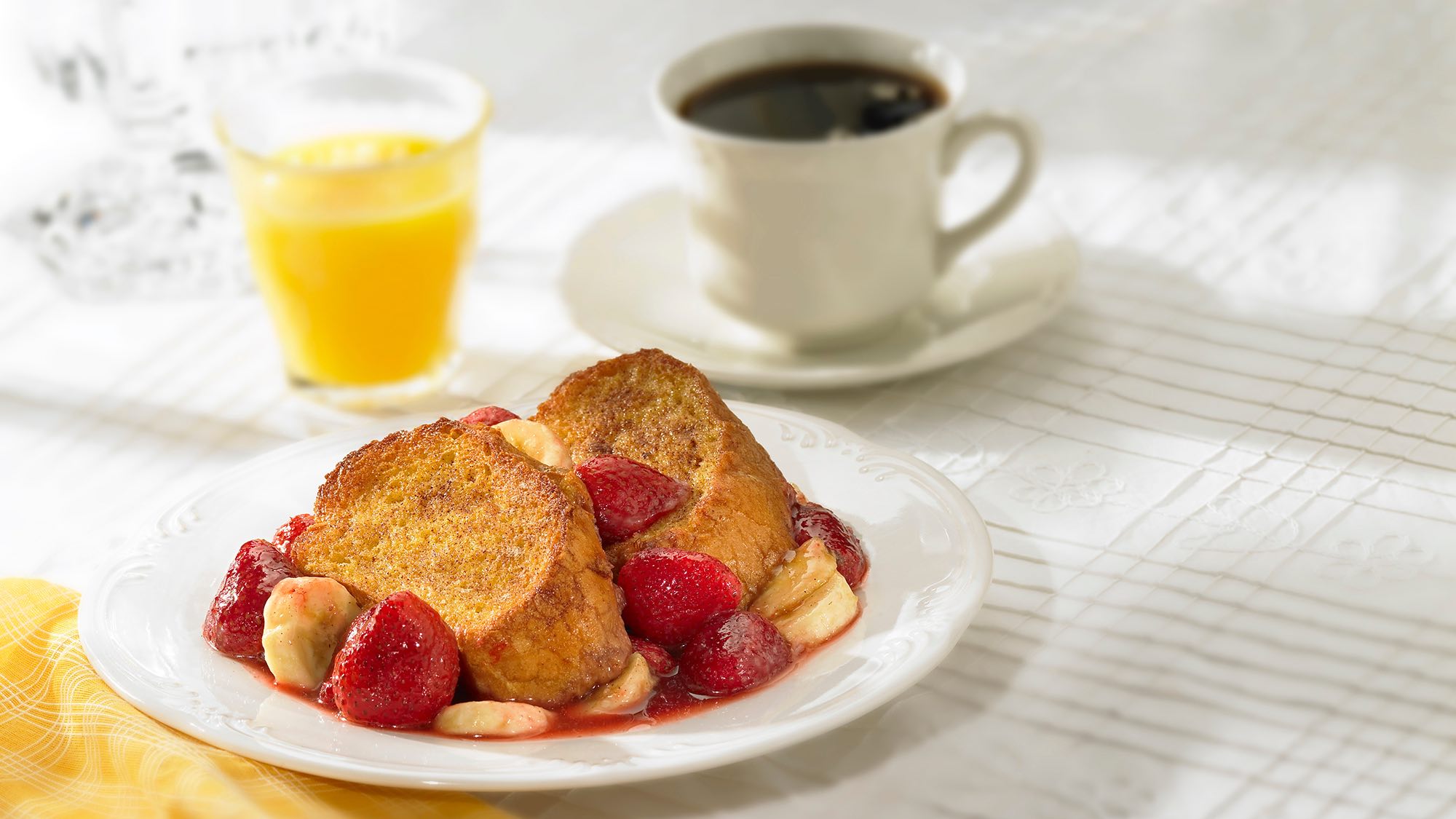 For an easy make-ahead breakfast or brunch, overnight French toast is the way to go. Featuring the tempting flavors of All Natural Pure Vanilla Extract and Cinnamon Sugar, the recipe comes alive with the inclusion of sliced bananas and strawberries. 
Stuffed French Toast That Truly Satisfies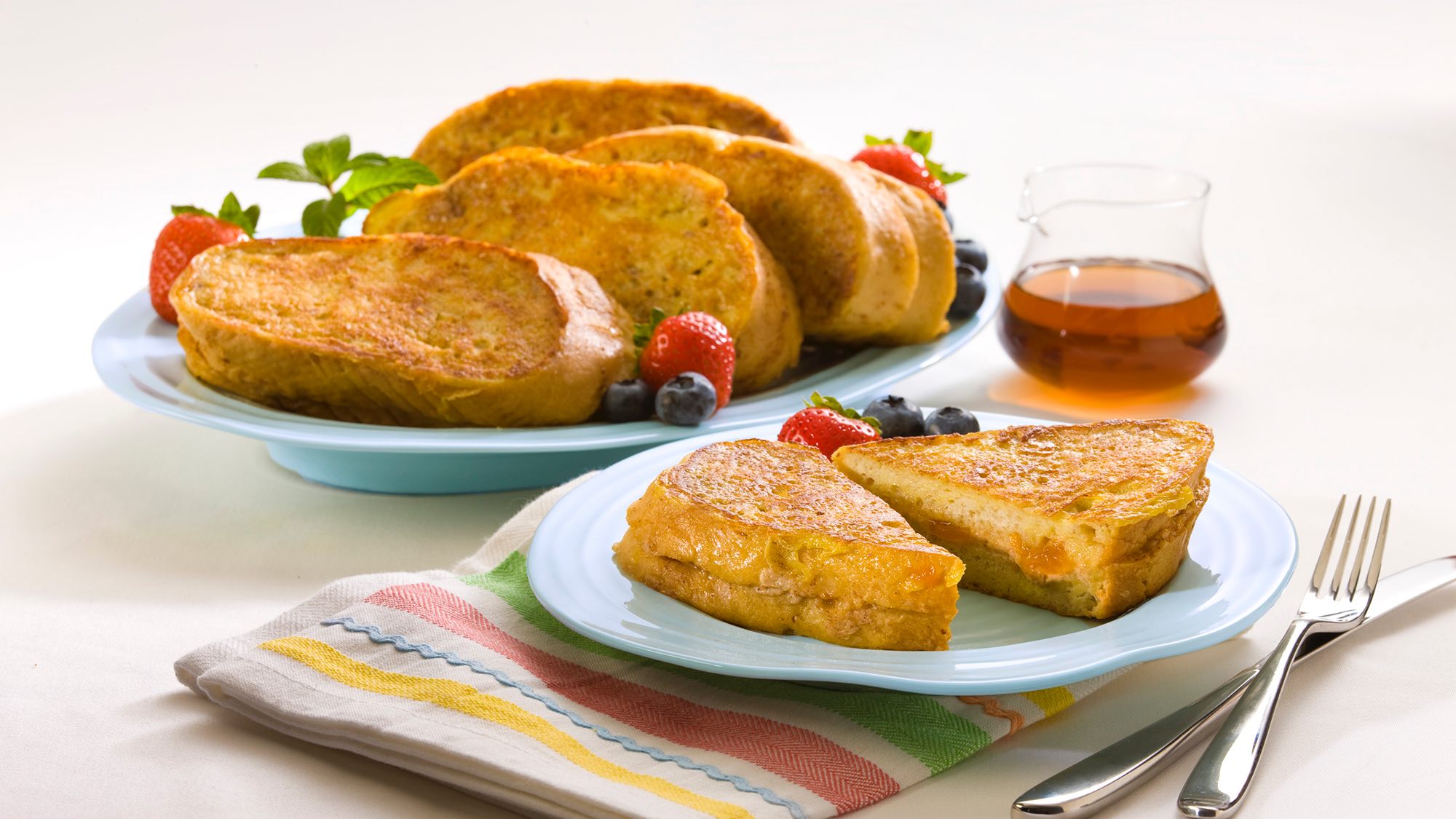 Apricot preserves and whipped cream cheese mixed with Ground Cinnamon offer a scrumptious stuffing for this stuffed French toast recipe. Get ready for smiles of satisfaction around your breakfast table!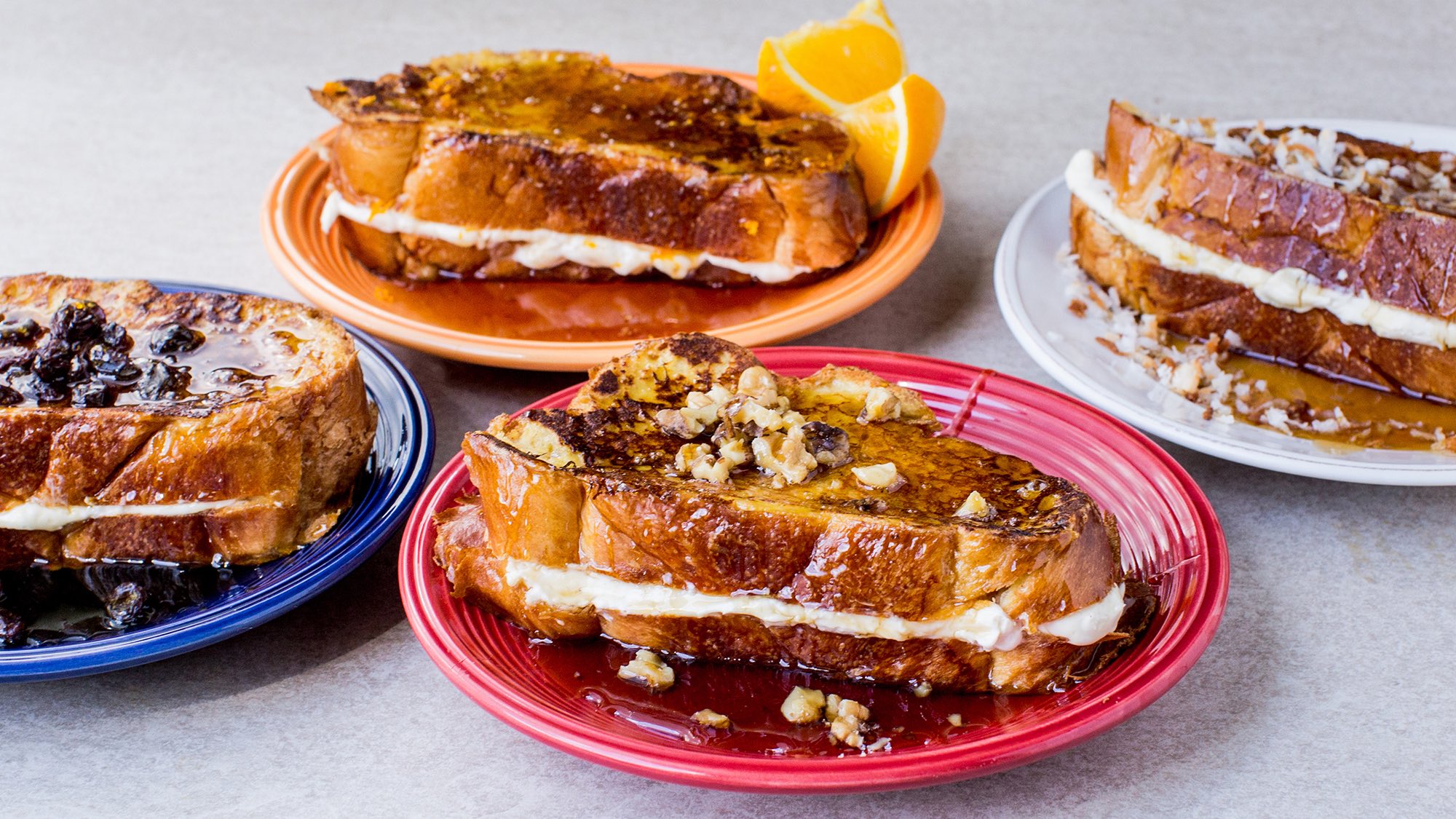 Hungry for a great challah French toast recipe? You've come to the right place. Liven up the cream cheese filling by adding tantalizing flavors like maple, coconut or rum.
Enjoy These Savory Takes on French Toast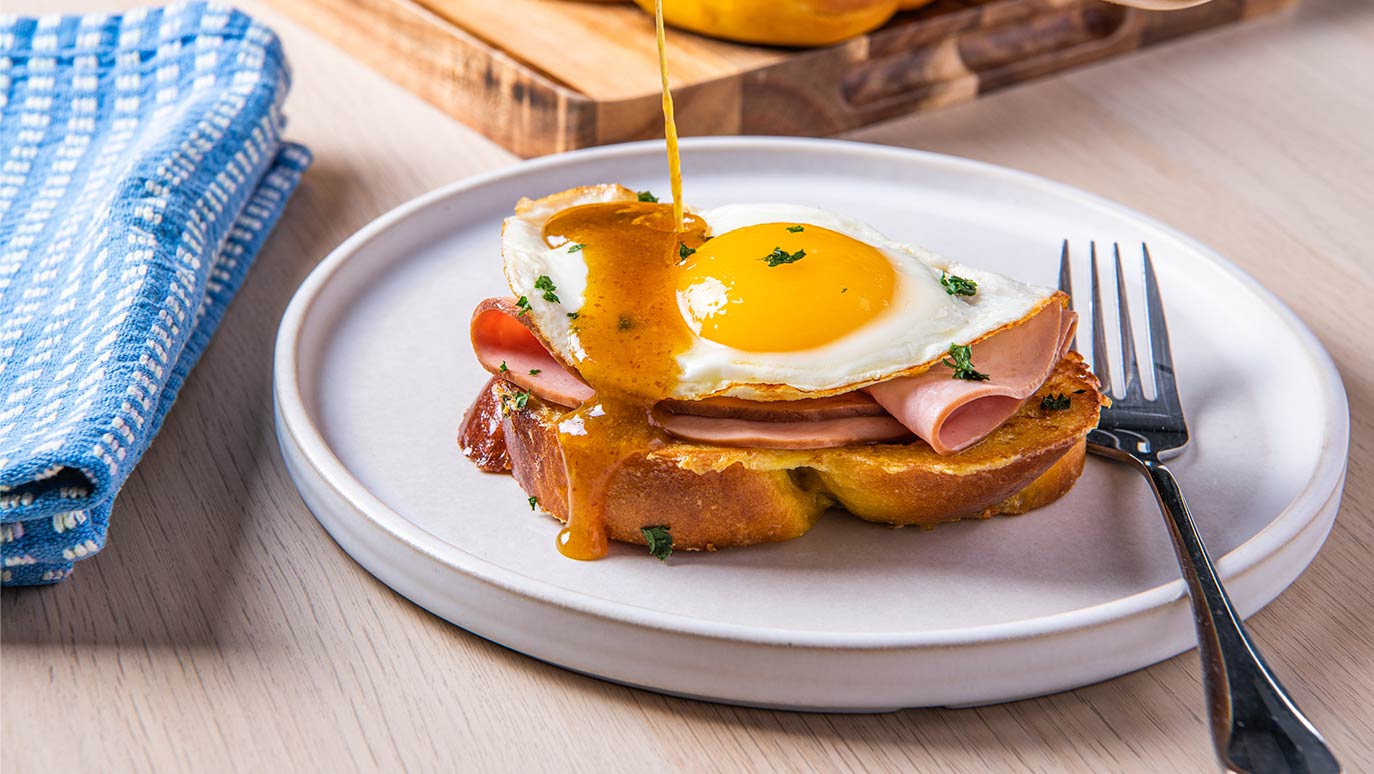 If you've ever devoured French's Mustard Challah Bread, you'll love this inventive, savory transformation of it into delicious French toast. Combining French's Spicy Brown Mustard and Classic Yellow Mustard with maple syrup creates a memorably tangy flavor profile. Served with ham and a sunny-side-up egg, one slice is a full breakfast in itself.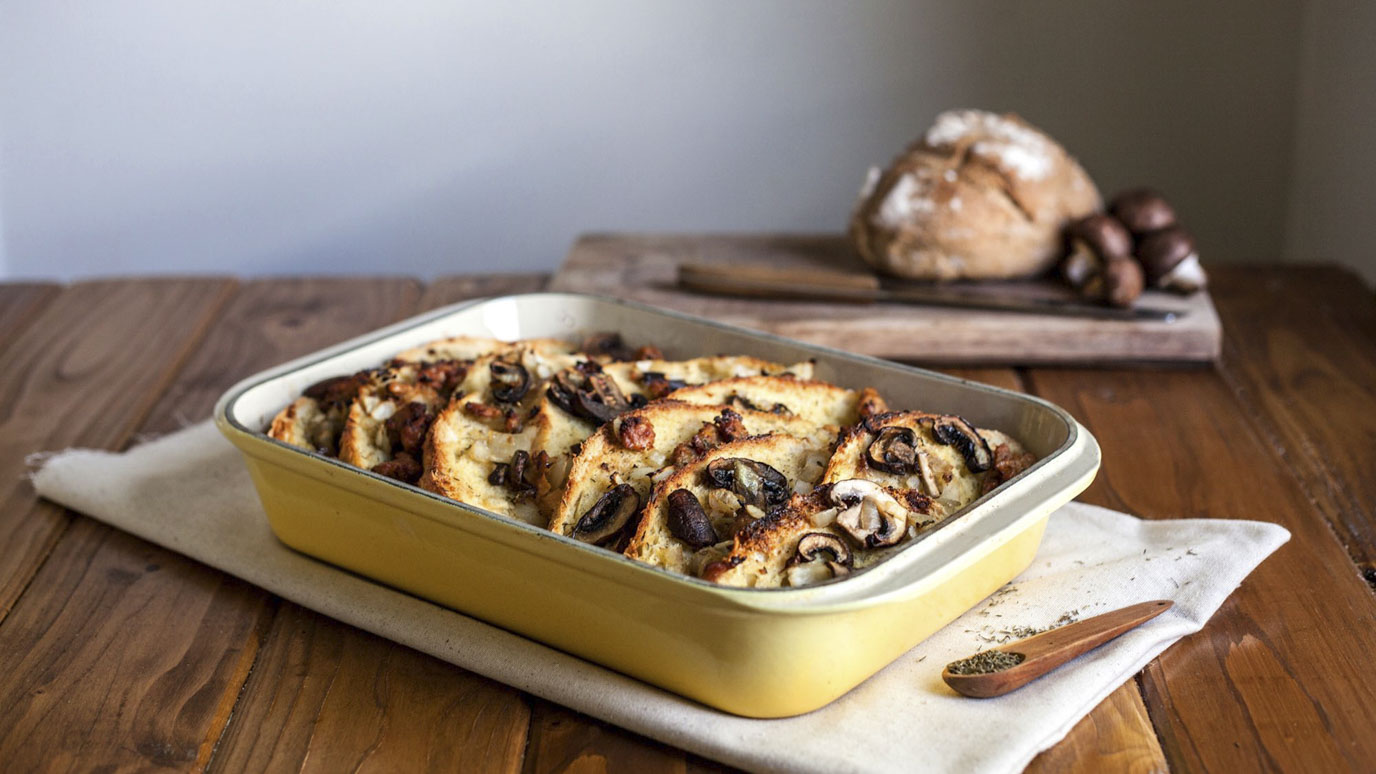 Seasoned with Whole Thyme Leaves, Garlic Powder and Rubbed Sage, this hearty French toast casserole will fill you right up. Feast on crumbled Italian sausage with sliced mushrooms and onions, and then go conquer the day!
1. https://www.tastingtable.com/1038190/the-ancient-roman-origins-of-french-toast/
2. https://slate.com/news-and-politics/2003/09/is-french-toast-really-french.html