Holidays tend to revolve around food. But New Year's Eve is all about cocktails. In order to ring in 2019 in style, we've rounded up recipes for some of our favorite easy cocktails, from a party-ready Almond Sherbet Punch, to a suitably sparkly Rose Sangria.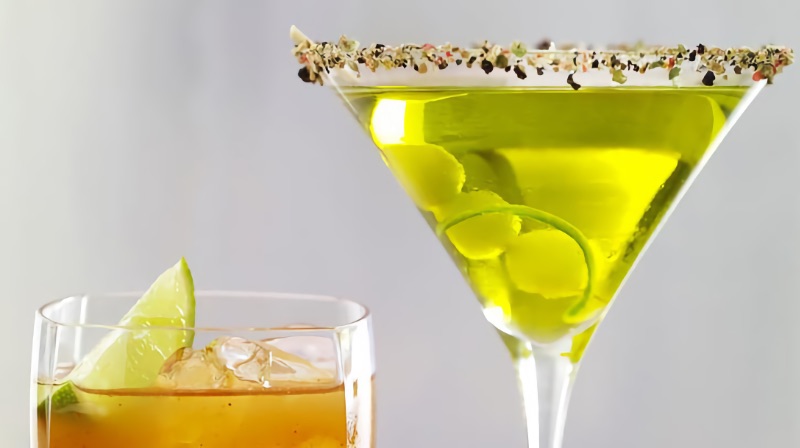 Everyone needs a martini in their roster of cocktail recipes. But instead of the classic concoction of vodka or gin and vermouth, go all out for New Year's Eve with this elegant, Asian-inspired version, made with sake and green tea and rimmed with spicy peppercorns melange. It's as elegant as it is delicious.
Try this sake green tea martini recipe for a classy, Japanese flavored cocktail today!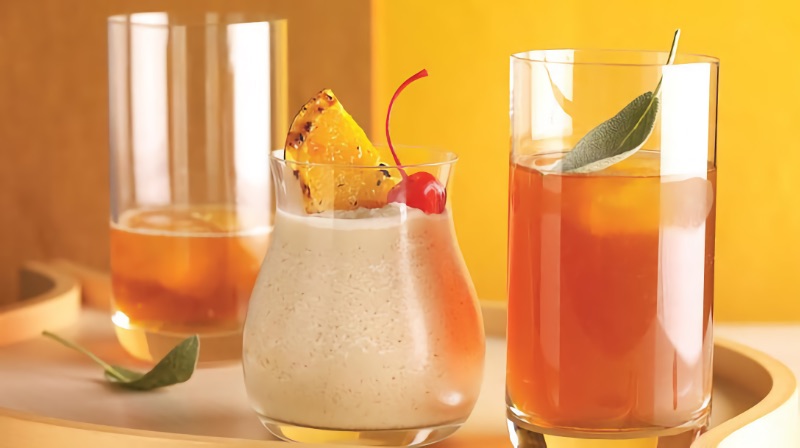 Want to learn how to make a cocktail like a professional mixologist? Follow this method for a celebratory drink that's bound to impress anyone who takes a sip.
This bourbon sour recipe is a classy, grown-up drink - plus it features sage and molasses syrup, and ice cubes formed from apple cider. Cheers!

Parties call for punch. Especially since it will save you the hassle of pouring out drinks all night.
Learn how to make a sherbet punch with this easy sherbet recipe. Simply fill a bowl with thawed lemonade concentrate, almond extract, orange sherbet and ice cold ginger ale, and let guests ladle out portions themselves. Although we can't promise you won't need to make second (and third) helpings!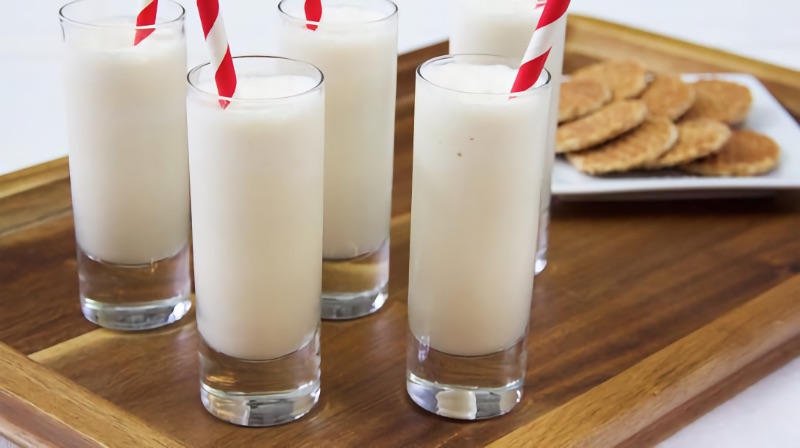 Santa will wish he'd stuck around for your New Year's party when you serve up these adorable milkshake shooters, thick with vanilla extract and ice cream.
Especially since you couldn't have left them out for him on Christmas Eve. After all, Santa probably shouldn't sip butterscotch schnapps, while attempting to steer his sleigh!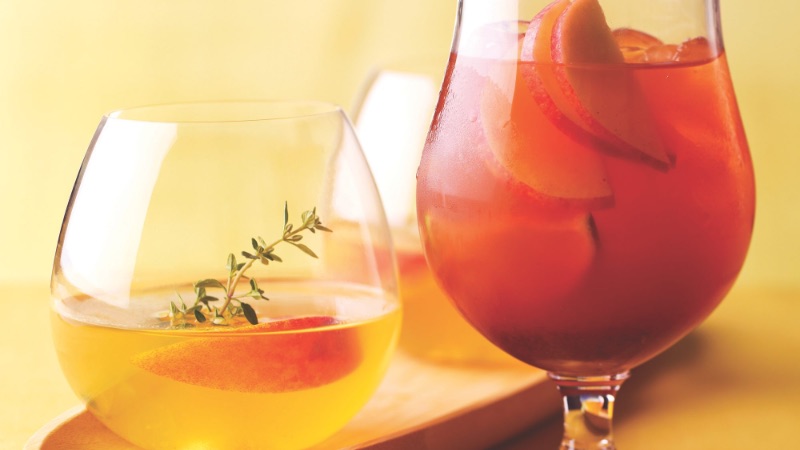 Sunset-colored from peaches, and brimming with herbs and botanicals thanks to elderflower, thyme and gin, this peach cocktail is so pretty, you can practically use a pitcherful as a centerpiece!
There's nothing quite like margaritas to put everyone in a cheerful and festive mood. But while they're often thought of as a summer drink, this recipe is also perfect for January, as it uses smoky mezcal and chunks of spice-dusted caramelized pineapple.
Try this pineapple margarita with vanilla extract, nutmeg, and Saigon cinnamon this coming New Year's - it'll be a night you never forget!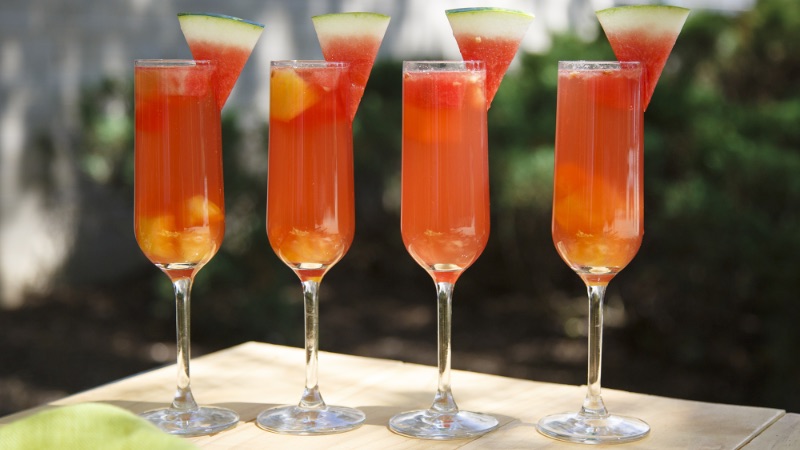 What's New Year's Eve without a little fizz and sparkle? Instead of popping open the champagne, mix things up a bit with bubbly flutes of sangria, made with fresh fruit, lime extract, and plenty of sweet, sparkling rose.
You won't even need to put out appetizers if you serve up goblets of "fully loaded" Bloody Mary's, garnished with a meal's worth of goodies like pickled okra, cocktail olives, crispy bacon, crunchy celery, and cooked jumbo shrimp.
Check out the video above and learn how to make Bloody Mary's - 3 different ways!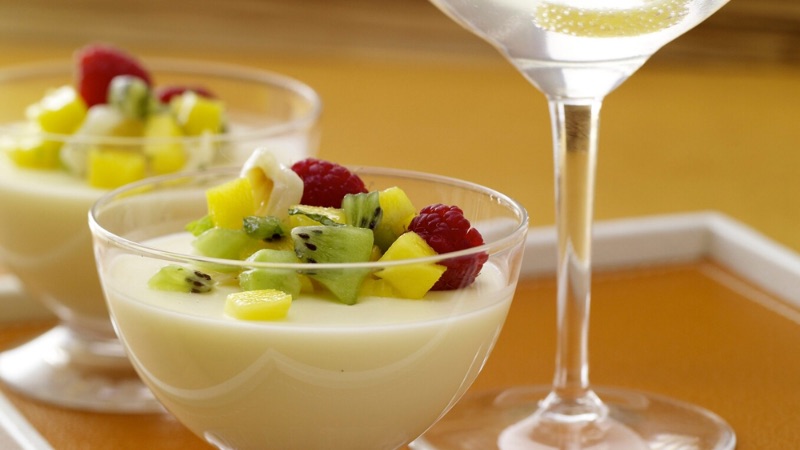 Bring in the New Year with a refreshing and sweet lychee cocktail. Made from a lemongrass simple syrup and lychee juice, this New Year's cocktail is simple, invigorating, and sweet.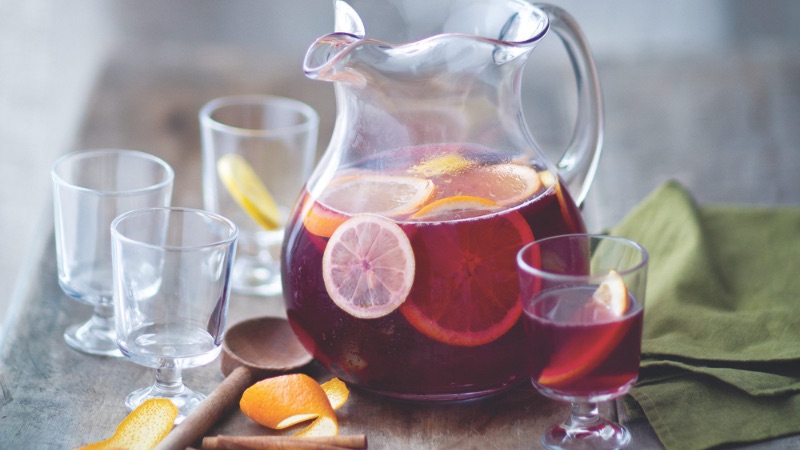 Who doesn't love sangria? Though not quite a cocktail, it's a party favorite. Whip up a batch of this New Year's party drink favorite in only 10 minutes. Add in a stick of cinnamon and a couple whole cloves and enjoy the warm spiciness.
Discover more cocktail recipes today!