Whether you're looking for family-friendly weeknight dinners or want a meal inspired by your fave Mexican takeout, enchiladas deserve a spot on your menu. Read on for nine of our favorite easy enchilada recipes, from smoky and savory sausage enchiladas to cheese-forward enchilada casseroles and everything in between.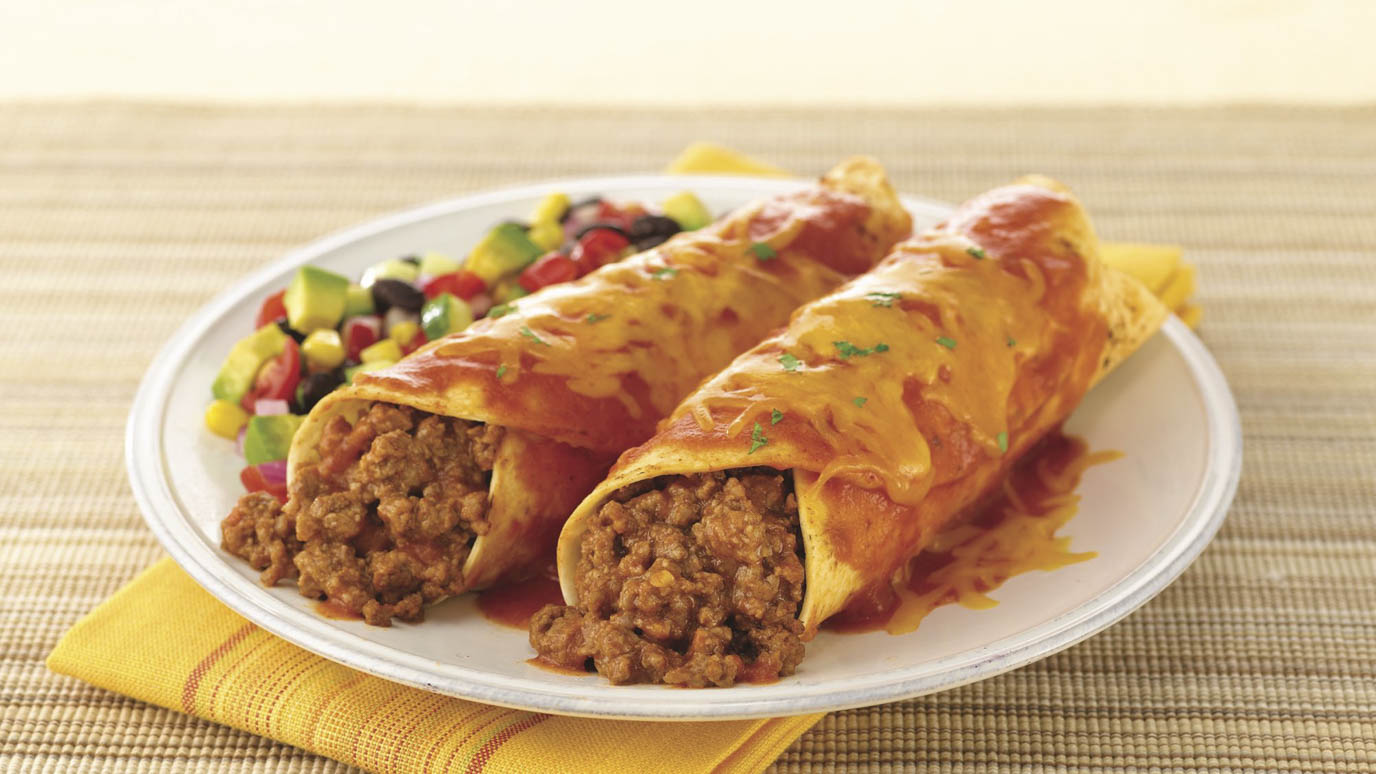 It doesn't get any better than beef enchiladas — and we've got your new staple recipe right here. Each bite is zesty and flavorful thanks to McCormick Enchilada Sauce Mix, a blend of chili pepper, cumin, onion and garlic inspired by Mexican cuisine. One packet is all you need to add complex flavor to your enchiladas in an instant, which makes it ideal for busy weeknights.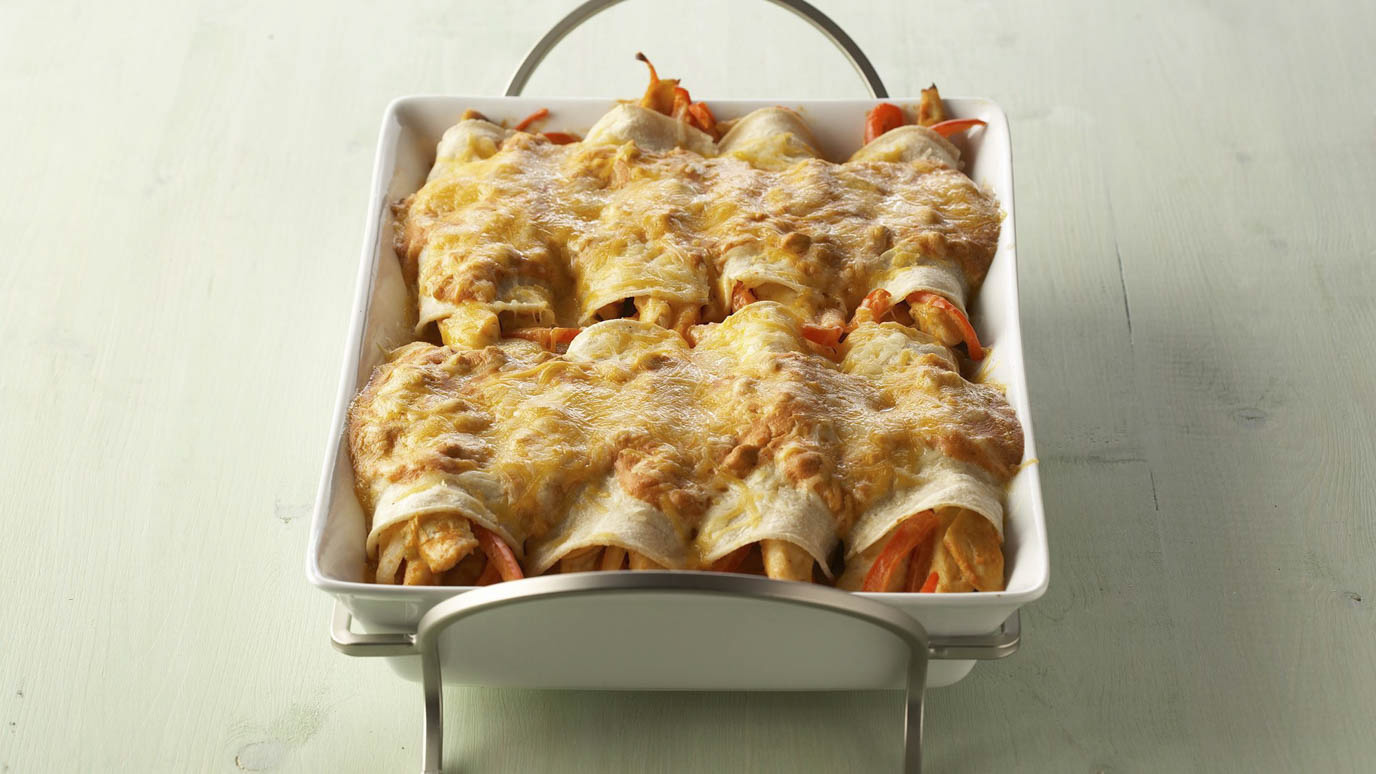 If chicken's more your thing — or you've just got to use up the chicken breasts in the fridge — whip up a batch of these creamy enchiladas. Canned green chilies add enough kick to make each bite interesting, while sour cream and cheese keep this recipe kid-friendly.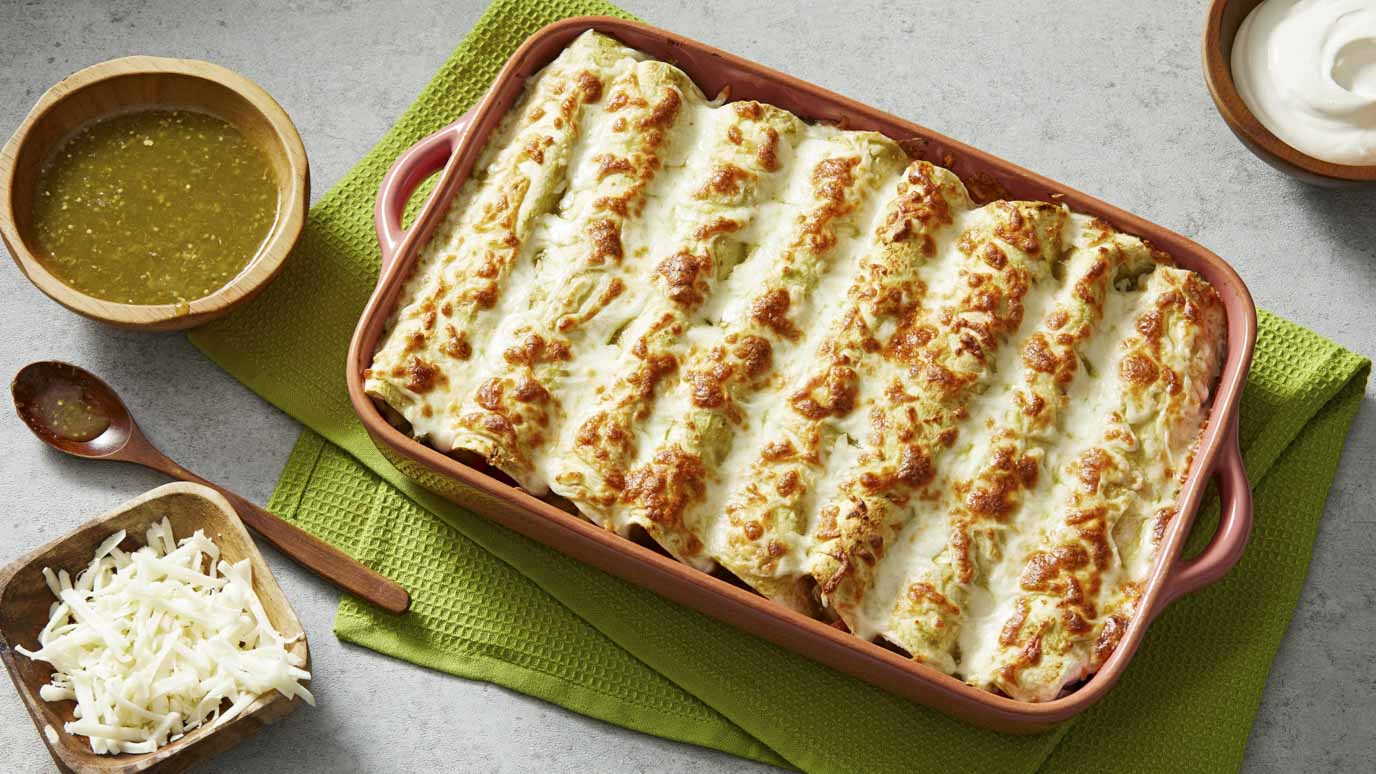 This salsa verde-forward recipe will become your favorite way to eat your veggies. It leans in heavy on the peppers, using bell and poblano peppers — plus salsa verde, made from tomatillos and green chilies— to add earthy notes and heat. Adapt the spiciness to your taste by adjusting how you prepare the poblanos: Leave the pith and ribs on for more fire, or leave them out to turn down the heat.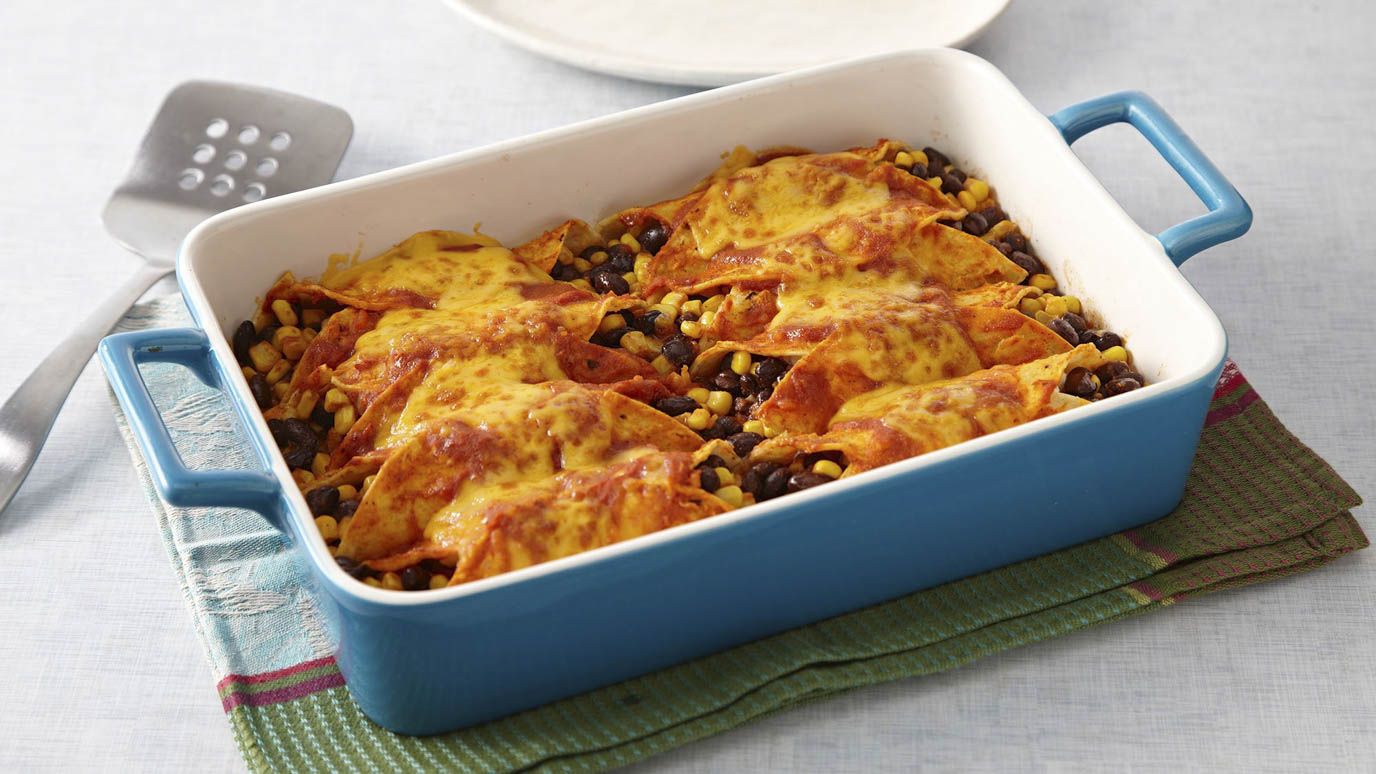 Planning your next Meatless Monday (or eating plant-based full-time)? Try these vegetarian black bean enchiladas! Our recipe is low-maintenance and easy to make, calling for just seven ingredients, including a few staples you probably already have in your pantry. It's also easy to adapt for vegan diets by using plant-based cheese.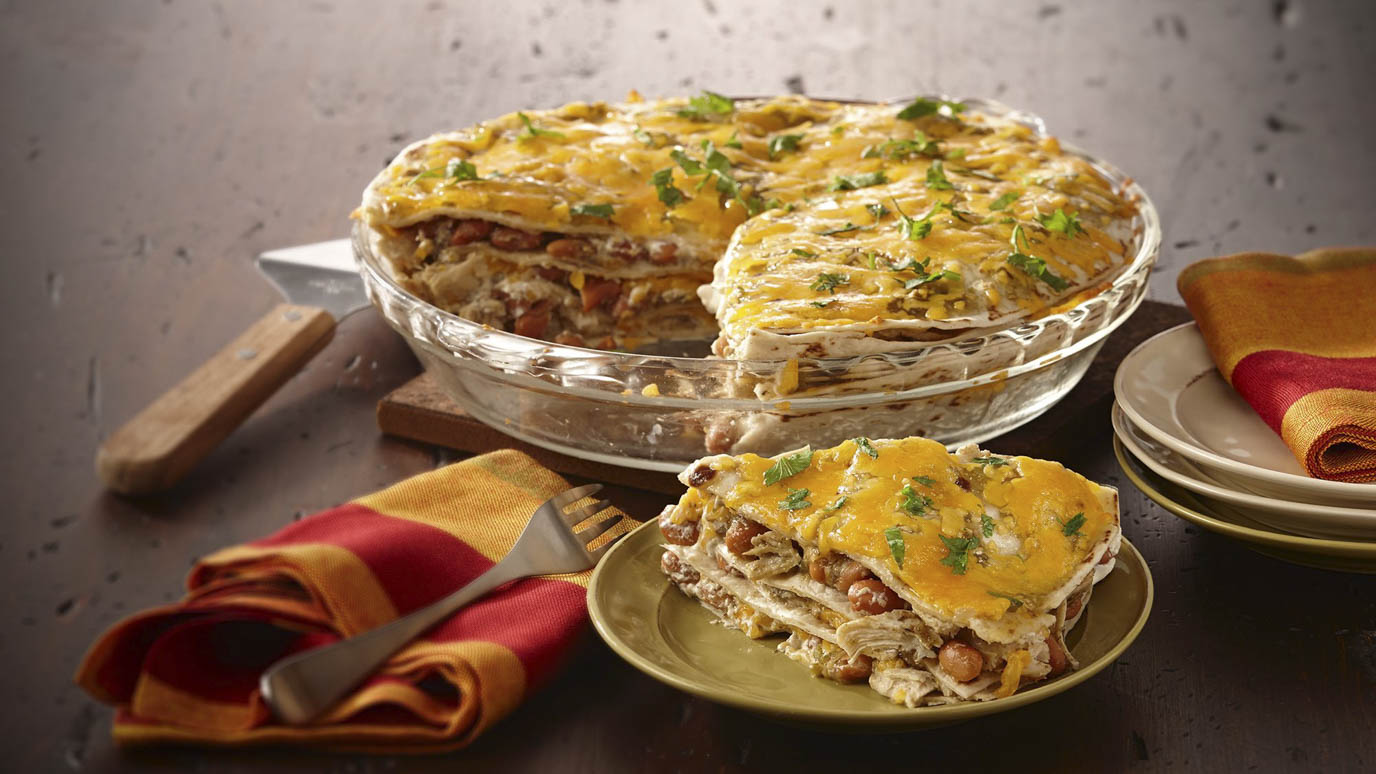 We love a one-pan meal for easy weeknight cleanup — and if you're looking for a new staple to add to your weeknight repertoire, this enchilada casserole is a must-try. The assembly couldn't be easier: Simply layer tortillas with chicken, beans, salsa verde and cheese, then bake. Pick up a rotisserie chicken on your way home, and you can have this meal on the table in just 30 minutes.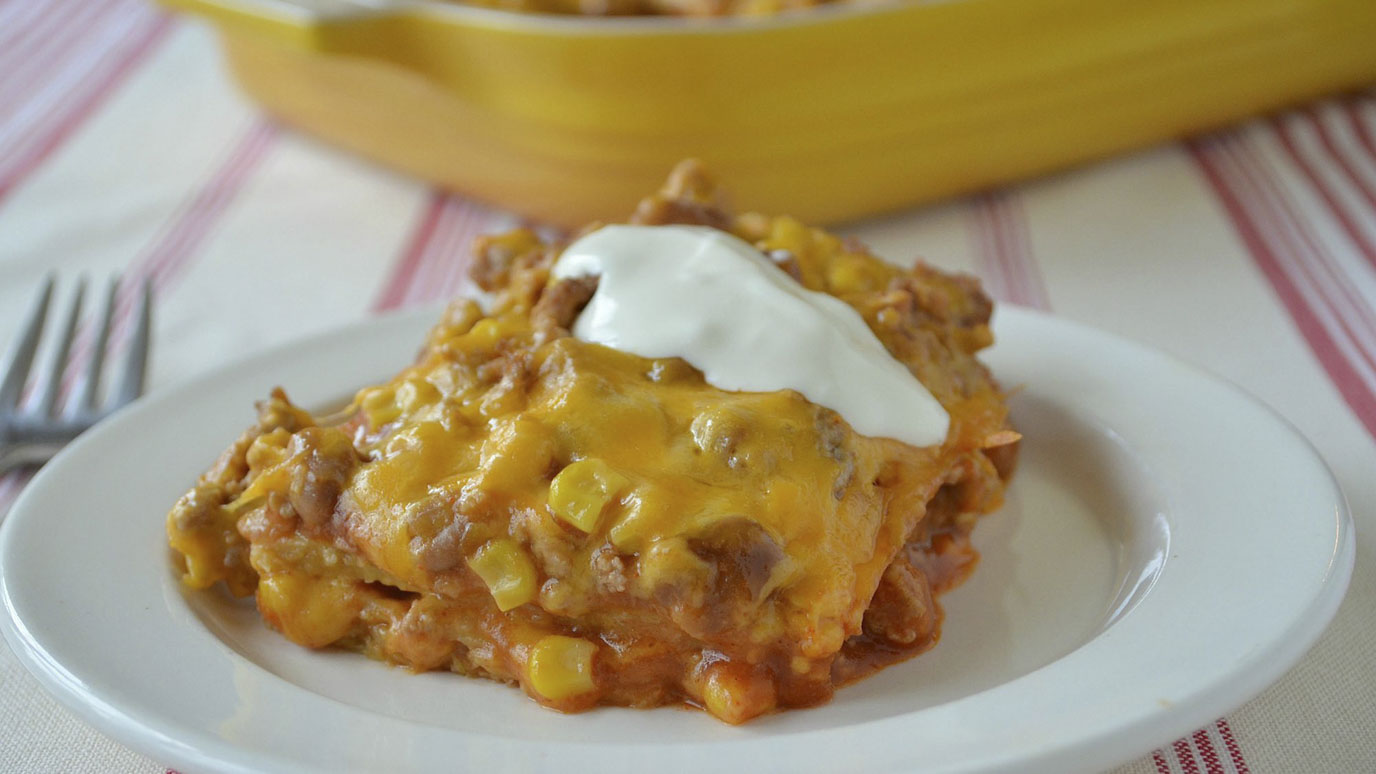 Can't get enough enchilada casseroles? Try this enchilada bake for a decadent and delicious dinner. Layers of ground beef, kidney beans and corn add heartiness to each bite, while some generous handfuls of cheddar make this dish seriously cheesy. Serve it at birthday parties, bring it to potlucks and more. This dish can do it all.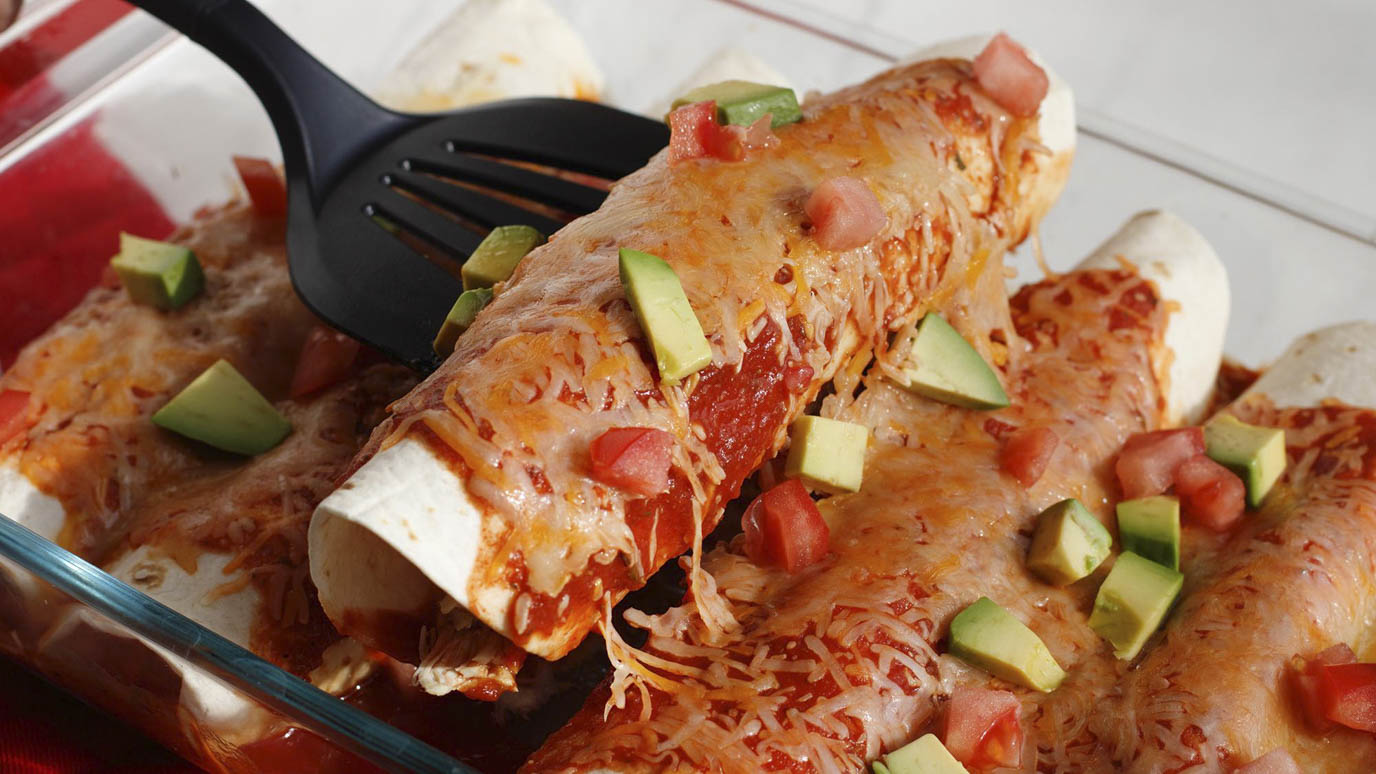 Just a few dashes of seasoning can totally transform a dish — and this recipe gets its flavor from a blend of smoky chipotle chili powder, earth cumin and bright oregano for a perfectly-balanced flavorscape. With just eight ingredients, this dish proves that even the simplest recipes can have complex flavor, and it's ideal for low-stress entertaining.  
Chorizo, a generously seasoned sausage flavored with dried chilies, is a staple in Mexican cooking for its intense savory flavor. And once you try these chorizo enchiladas, you'll understand why. Each bite bursts with vibrant flavor as enchiladas sauce plays off the smoky, warm notes of the sausage, and a generous layer of cheese brings the dish over the top.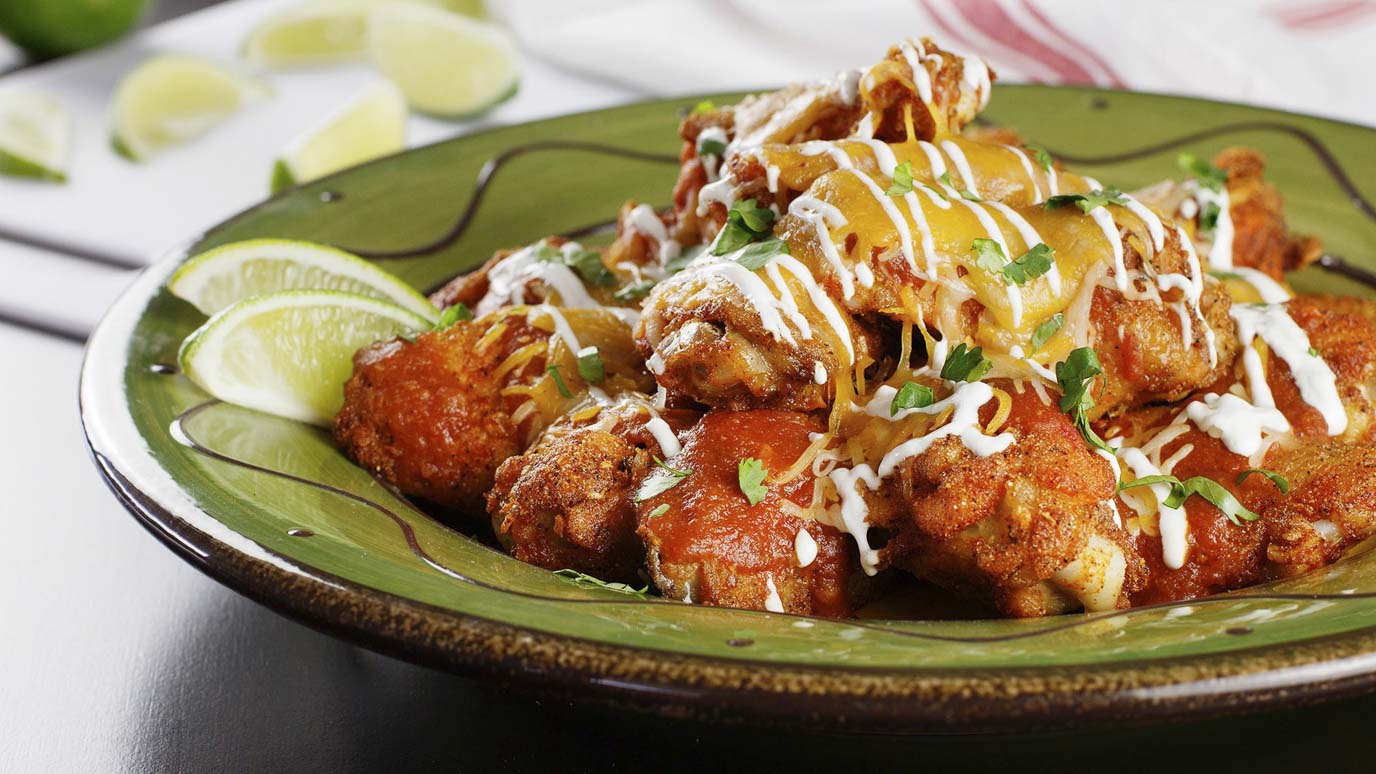 Craving enchiladas but fresh out of tortillas? Don't worry, we've got the recipe for you! Turns out, enchilada sauce mix makes a delicious topping for wings, and a drizzle of sour cream and layer of cheese amp up the enchilada flavor. Serve this as a crowd-pleasing app at your next cookout, as the star of the show on game day or for a takeout-inspired cozy night in.
More Mexican Inspired Recipes to Try