Sure, your weekly meal plan is already packed with sweet and savory flavors (and combinations of both––hello, savory caramel-infused pork tenderloin stir-fry!).
What you might not have considered though, is how other flavors – namely, tart, bitter and umami flavors – play an equally important role in making your cooking taste irresistible.
That's because bitter and tart ingredients help balance the flavor profile of your dish.
Why Tart, Bitter, and Umami?
Tart Flavor
A little tartness can transform a fiery dish into one that tastes perfectly seasoned or turn a sweet treat that feels a little too heavy into a light, refreshing dish.
Tart flavors come from acidic ingredients––think citrus fruits and their juices, vinegar and hibiscus.
Bitter Flavor
Bitter flavors help cut down on sweetness, too. They can also "ground" the flavors in a dish. That means your meal can stand up to intense seasoning––so you can enjoy the fantastic flavor of your seasonings without feeling overwhelmed.
It's easy to add some bitterness to your cooking: cranberries, citrus peel, certain green veggies (like kale and dandelion greens).
Umami Flavor
What is umami? It's considered one of the 5 tastes, and it's there to enhance the savory flavor of your dishes. Umami flavor comes from ingredients rich in glutamates, like cooked meats, miso, mushrooms and tempeh.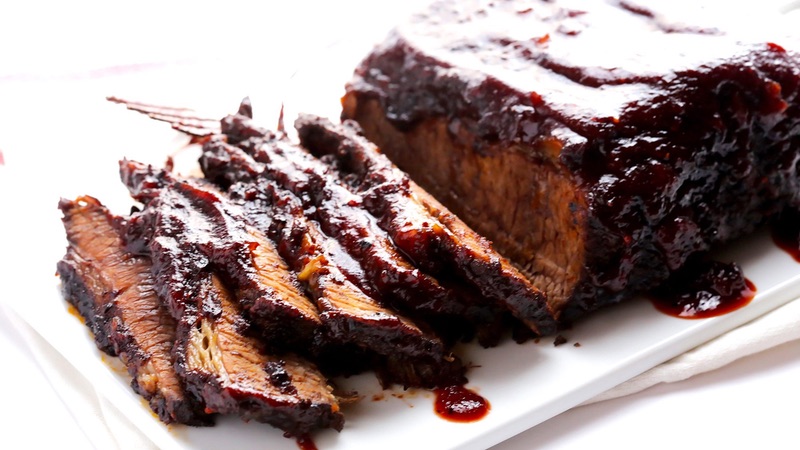 Adding Tart Flavors to Your Meals
The simplest way to add tartness to your cooking?
Staples you probably already have in your kitchen, like citrus fruits.
Citrus Fruits
A burst of lemon keeps this roasted garlic sautéed chicken tasting bright and fresh, and also keeps this creamy pasta (normally a heavier dish) feeling light.
And, of course, lemon isn't your only option: a little lime keeps this honey sriracha grilled chicken from tasting either too sweet or too fiery.
Vinegar  
Another easy alternative? Using vinegar in your cooking. Adding vinegar to sauces adds tangy zip to your meal, and keeps these fried chicken rice balls from feeling too hefty.
Vinegar is also the key to making on-trend recipes taste amazing. Apple cider vinegar brightens up earthy turmeric salad dressing, and also helps this pickled watermelon shrub cocktail taste sweet enough without adding sugar.
Hibiscus
Of course, you can get more experimental, too. Try out hibiscus, a naturally tart edible flower that hails from Hawaii.

Use it to:
• Make spiced hibiscus clove iced tea
• Add some tartness to your BBQ with this ancho chile and hibiscus barbecued brisket
Make Tastier Meals with Bitter Flavors
Take a walk on the bitter side. Just make some tasty recipes starring naturally bitter leafy greens!
Leafy Greens
These grilled lamb chops with meyer lemon risotto and arugula feature both bitter and tart flavors, creating a perfectly balanced meal that's also seriously luxe.
And muddled dandelion greens add some natural bitterness to a pineapple turmeric mocktail––which you can transform into a cocktail with a splash of white rum.
Matcha
Another on-trend way to work in bitter flavor? Cook with matcha, or powdered green tea.
Try:
• This pickled ginger, green tea and chile salt, which can add natural bitter and fiery flavor to rice, ramen and chicken
• Or this green tea and peach super spice marinade - the key to tastier shrimp, fish or tofu
Lemon Peel
Finally, stocking your pantry with a little lemon peel makes it easy to add satisfying bitter flavor to any recipe in a snap.
Use it to:
• Make beer-infused sweet-tart IPA lemon bars
• Or to balance the complex flavor in these tasty Asian steak tacos with a spicy mushroom salsa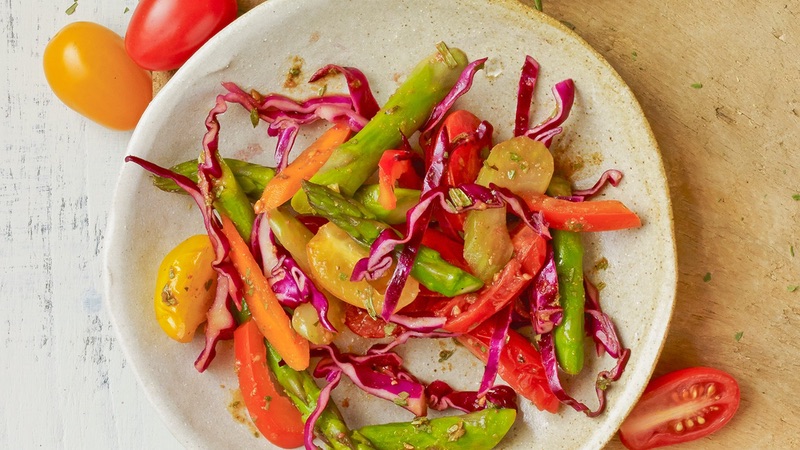 Adding Umami to Your Cooking
Ultra-savory cooking isn't just delicious, it's also easier than you think. Many of the ingredients you already use in your kitchen––think meat, broth and mushrooms––pack in umami flavor that you can use to make mouthwatering dinners.
Try thesehomemade umami burgers, which get their depth of flavor thanks to sautéed onions and mushrooms.
Serve your burgers with your favorite spring and summer produce.
Picks like celery, asparagus and tomatoes add natural umami flavor, and make this umami vegetable sauté with tarragon and white wine absolutely irresistible.
Vegan
Finally, use ingredients featuring plenty of umami flavors to make Meatless Mondays even more delicious.
Seasonings transform mushrooms and eggplant into seriously savory vegan barbacoa, while Portobellos make this vegan "pot roast" satisfying for vegans and non-vegans alike.