It's easy enough to set up a meal plan, but maintaining it is a different story. Maybe you don't have the patience to dig up recipes every week, or maybe you just get too busy. Whatever the scenario, if meal planning hasn't clicked with you, here are five alternatives that don't involve eating out.
Buy flexible ingredients
For me, meal planning is hard to maintain partly because I make it too complicated. I look for fancy, complex recipes that might be fun when I have extra time on my hands, but for a quick, after-work meal, they aren't ideal. Rather than look for specific ingredients for intricate recipes, buy some generic staples you can mix and match. Here's how one of our readers put it:
Here are even more flexible ingredients you can choose from, especially if you're on a tight budget:
Potatoes
Sweet potatoes
Lentils
Eggs
Peppers
With this method, you have to learn to wing it in the kitchen a little, but if you can master a few basics, like grilled chicken, a decent salad, or stir fry, you can make those your go-to meals and mix up the seasoning, marinade, or sides to make it interesting.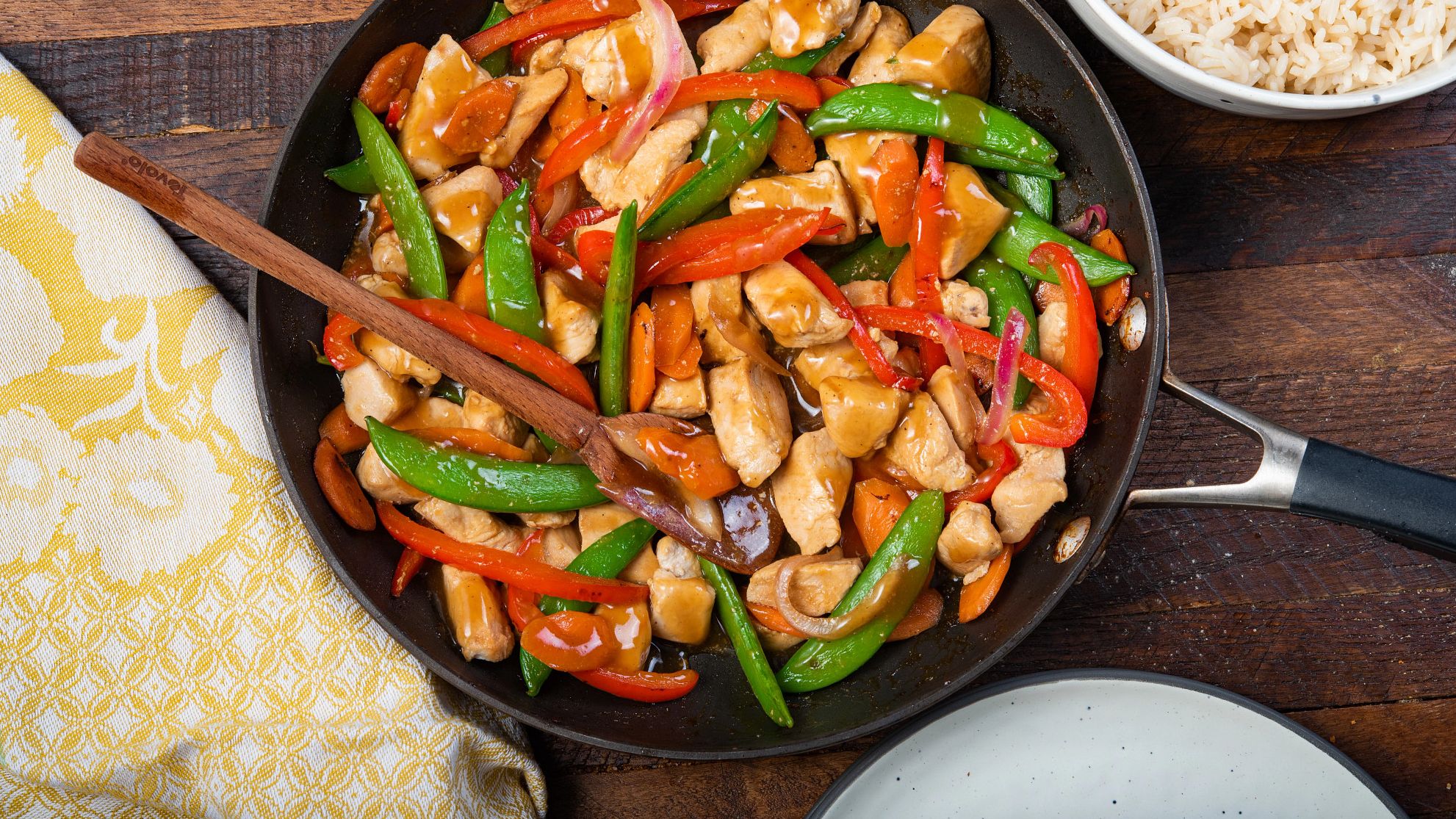 Photo: McCormick
Stick to a formula
Similarly, if you're already at the store, a few basic meal formulas can help you figure out what ingredients to buy. For example, a decent slow cooker meal consists of five basics:
Protein (beans, tofu, meat)
Vegetables
Liquid, like vegetable stock
Herbs
Flavor boosters, like parmesan
With a formula, you don't need some recipe list or app to tell you what to buy; just pick up some flexible staples that fit the formula. Here are some other meals with easy-to-follow formulas:
It's up to you to figure out what works well together, but this gives you a guideline that's easy to follow so you can shop efficiently, even without a plan.
Use someone else's plan
Templates are the perfect tool for meal planning. Pick out a few recipes, list their ingredients, then just grab your list when you go to the grocery store. Or, better yet, use a template someone else has already created.
For example, Life As Mom has a handful of pre-made meal plans you can save or print out. They include links to the recipes you need, along with weekly shopping lists. Greatist has a pre-made grocery list when shopping for one. Save or bookmark the site, pull it up in-store, and buy what you need. When you're ready to cook, just look up the corresponding recipes.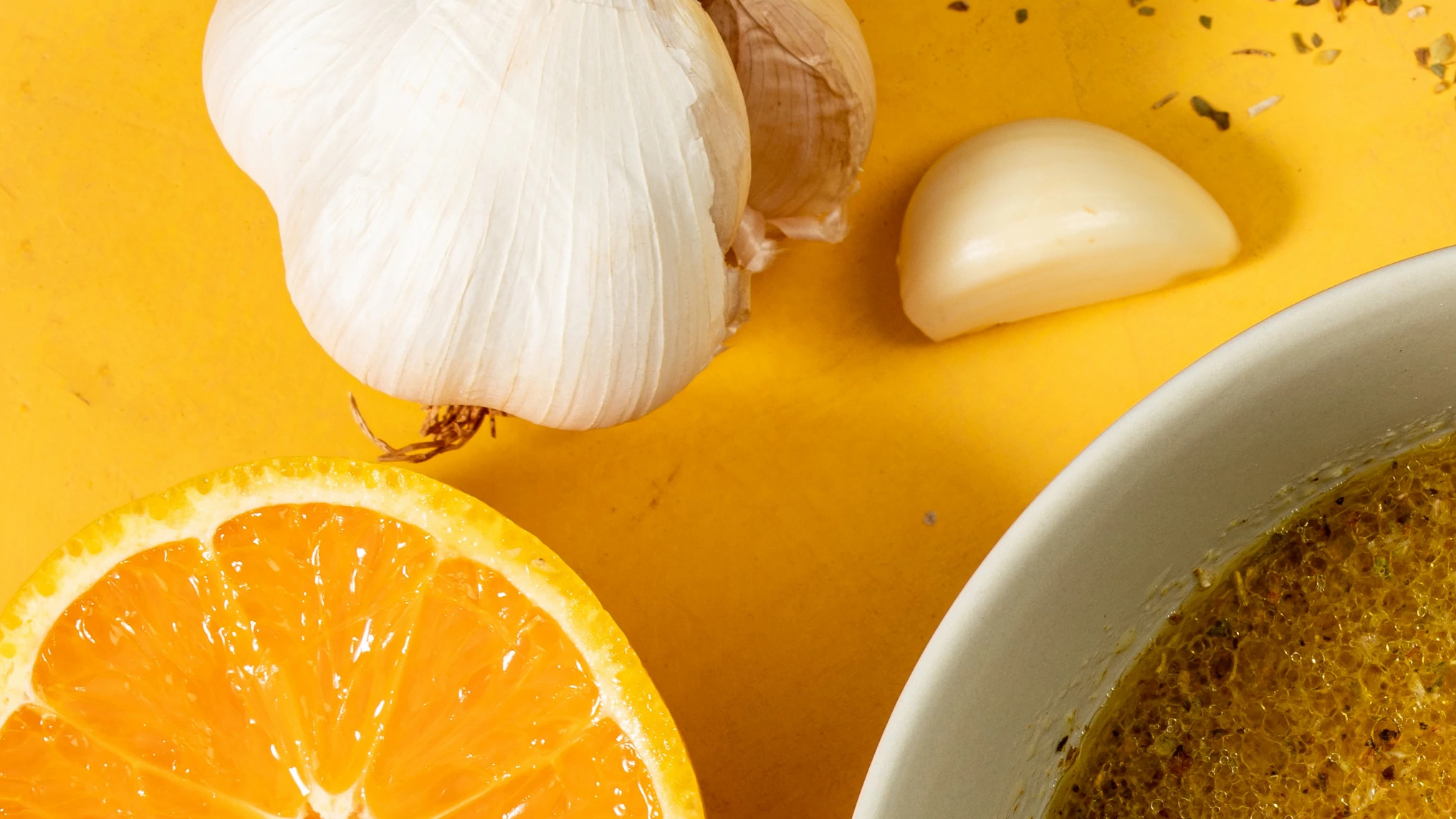 Photo: McCormick
Just prep a marinade or seasoning blend
Rather than plan an entire week's worth of different meals, plan the marinade instead. Prep a few different marinades, rubs, or seasoning mixes in advance. Then you can make the same thing every day in different marinades or seasonings, or mix and match to keep your dinners interesting. It's a lot less time consuming and you have fewer ingredients to keep up with. You can make a decent marinade with just a few ingredients that you may already have at home. Food52 breaks down the formula:
Olive oil + garlic + acidic liquid (like lemon juice or vinegar) + aromatic herb (like cilantro or basil).
To mix things up a bit, here are a couple of recipes for all-purpose marinades:
Depending on the marinade, you may still have to shop for specific items, but there are fewer ingredients involved. Chances are, you can find an easy marinade recipe for stuff you have on hand, anyway. Plus, the meal prep is a lot easier. You don't have to spend half your Sunday making a batch of pasta to last the entire week.
Try a meal kit service
If you like the idea of making a few fancier-than-usual meals every week, consider subscribing to a meal kit service; they send you a box of ingredients every week, with a few recipes that go along with them. You'll pay more with these plans than if you were to plan on your own, but you'll get a decent dish that you've maybe never tried before, for less than a restaurant. Plus, they're kind of fun.
Meal planning isn't exactly difficult but it's just another routine you have to maintain. If you're not good at organizing your dinners or you just don't feel like taking the time to do it each week, you can still eat at home without painstakingly planning each meal.
This article was written by Kristin Wong from Lifehacker and was legally licensed through the Industry Dive publisher network. Please direct all licensing questions to legal@industrydive.com.