Delight your holiday guests with scrumptious Easter treats celebrating the colors and shapes of blooming spring with our top 10 favorite Easter dessert recipes to try this year. From pastel poke cakes to chick cupcakes, these delectable desserts are absolutely irresistible.
After all, a celebration isn't a celebration without a little sugar splurge!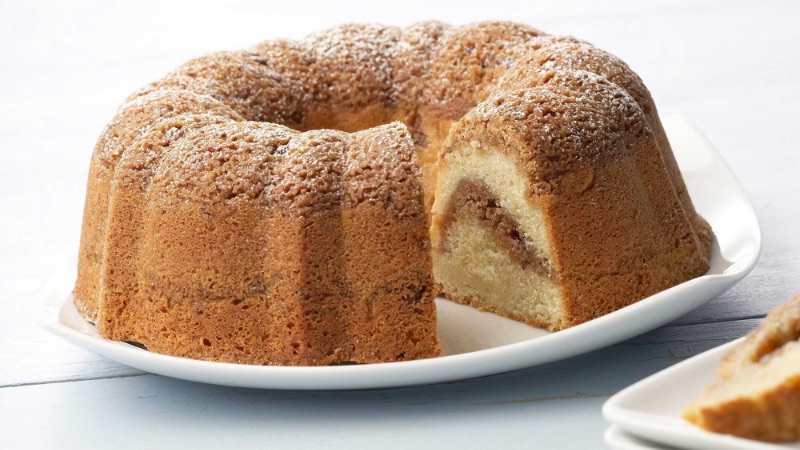 Cinnamon Streusel
Who said dessert has to be confined to an afternoon treat? Start your Easter Sunday off in the holiday spirit with cinnamon streusel cake for breakfast. Serve with a scoop of ice cream and drizzle with a decadent vanilla glaze for the ultimate Easter brunch.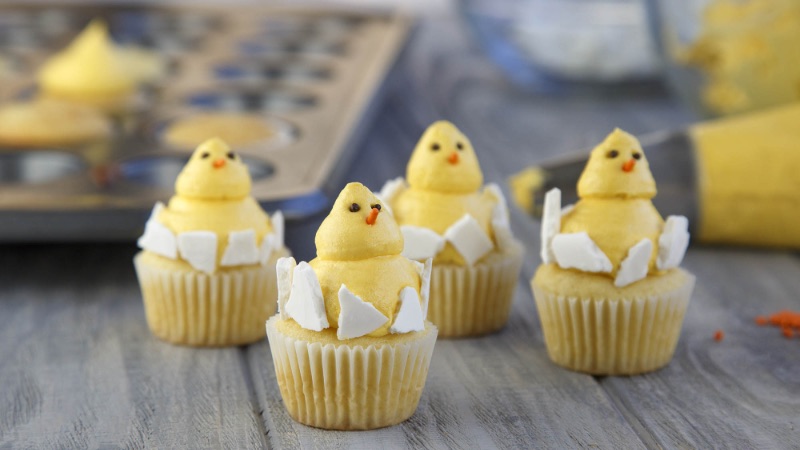 Easter Cupcakes
Looking for Easter cupcake ideas? Hatch some adorableness in your kitchen with this easy Easter chick cupcake recipe. Pipe two dollops of vanilla extract-flavored marshmallow crème to form chicks on store-bought cupcakes. Use our Nature's Inspiration™ Food Colors in Sunflower to create a beautiful yellow hue. Add broken pieces of white chocolate wafers to create egg shells. Peep, peep!
Need even more Easter cupcake recipe inspiration? Try our lemon cupcake recipe in the shape of a daisy or these adorable bunny butts.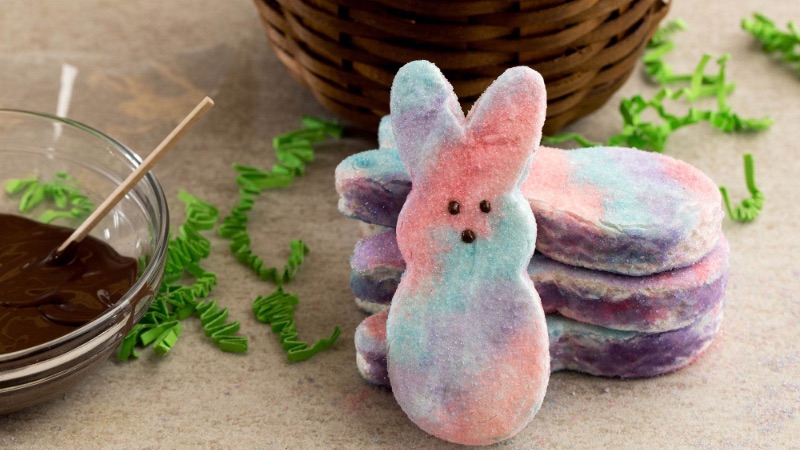 Easter Marshmallows
Easter wouldn't be Easter without the holiday's most iconic treat—the marshmallow bunny. Forget store-bought and try your hand at making this Easter treat yourself. Flavored with McCormick® Pure Vanilla Extract and decorated with homemade colored sugar using NEON! Food Colors, they're a fun and playful addition to your Easter dessert table.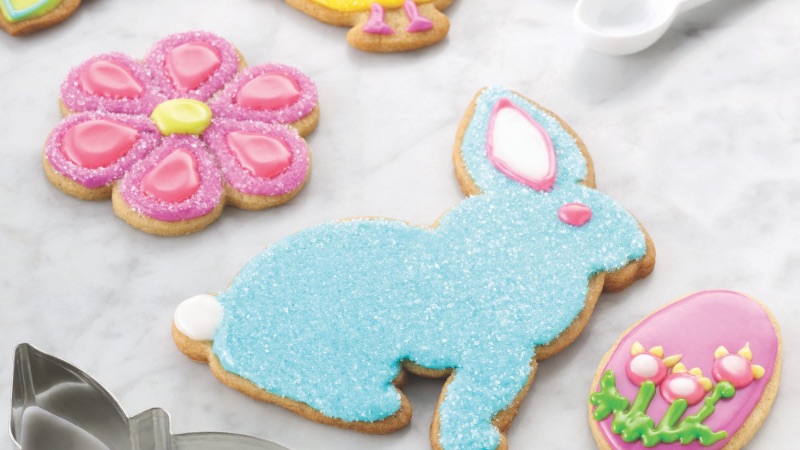 Easter Sugar Cookies
If covering marshmallows in multi-colored sugar doesn't keep your kids busy, put them to work decorating Easter cookies next. Make some spiced springtime sugar cookies and let your little artists get creative by dipping them in colored glazes. What they don't eat on the job can be served at your Easter bash.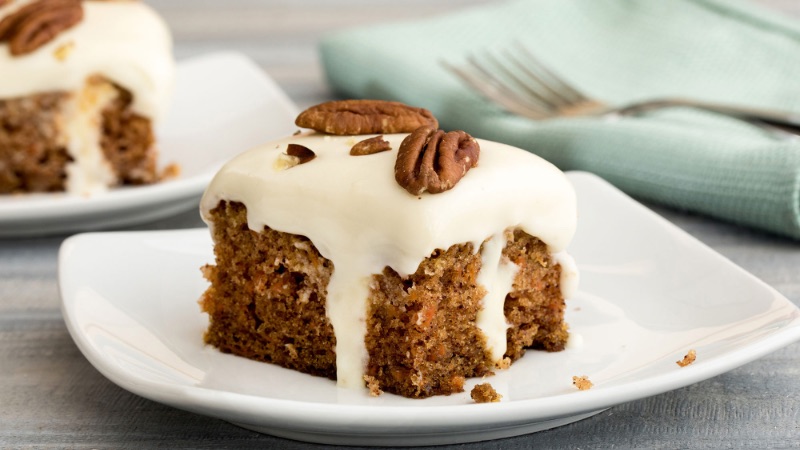 Carrot Cake Poke Cake
It's not Easter without carrot cake. Classics like carrot cake cupcakes or this traditional carrot cake recipe with cream cheese frosting are always sure to be crowd pleasers. But if you're feeling a little creative this year, try making a simple poke cake version using cheesecake instant pudding mix.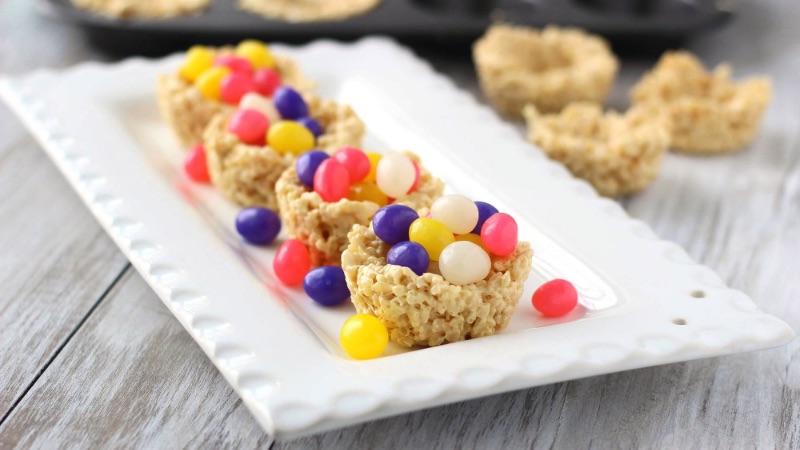 Easter Basket Crispy Rice Treats
Looking for easy Easter desserts that your kids will absolutely love? If there's one thing all kids can agree on, it's that rice cereal treats are delicious! Want to know what they'll like even better? Filling their Easter baskets with goodies from our crispy rice treats recipe. Let them top off these yummy Easter treats with all the jellybeans, green-dyed coconut flakes, and chocolate eggs that their little hearts desire.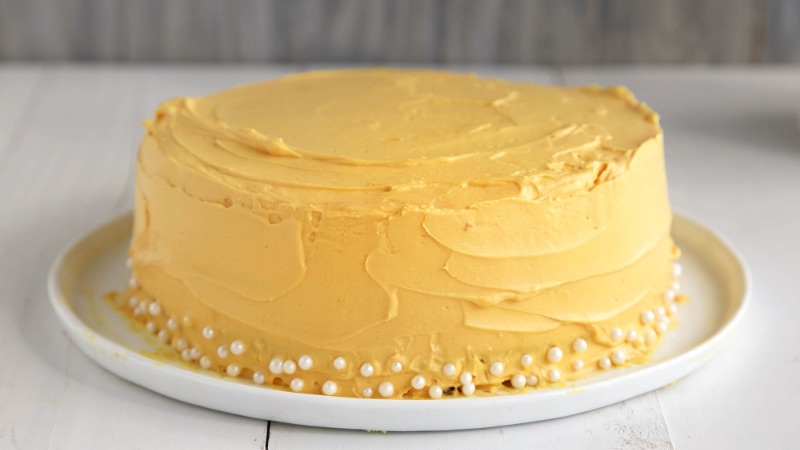 Classic Citrus Cake
Who doesn't love a classic Easter cake? Celebrate the flavors of the spring season by adding a little orange extract to your cake mix to make an orange citrus cake, or take a more traditional approach and try this lemon cake recipe. Once your cake is ready to go, follow these tips on how to tint your frosting to make an Easter Sunday-worthy spectacle.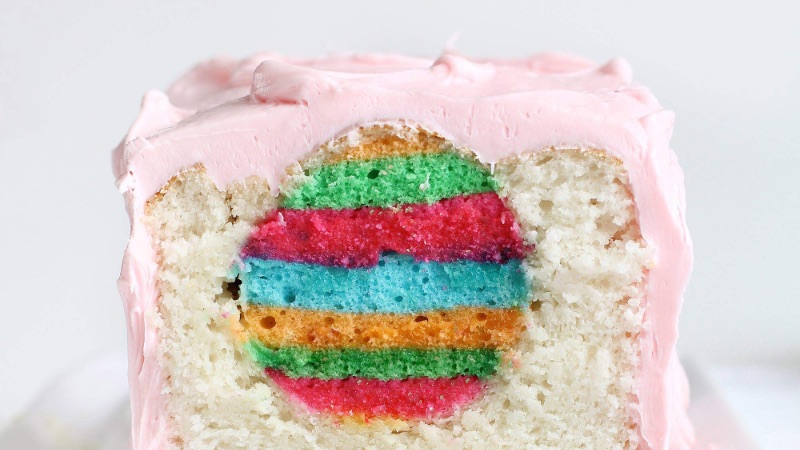 Fancy Easter Egg Cake
Most of us focus on the outside of the cake when it comes to impressive Easter cake decorations. But you can up the ante of your dessert spread this year by making a cake that is full of surprises on the inside, too. Learn how to make Easter cake with this surprise egg-shaped inside cake recipe. Use some fun neon food coloring to hide an Easter egg within a traditional cake for a colorful treat.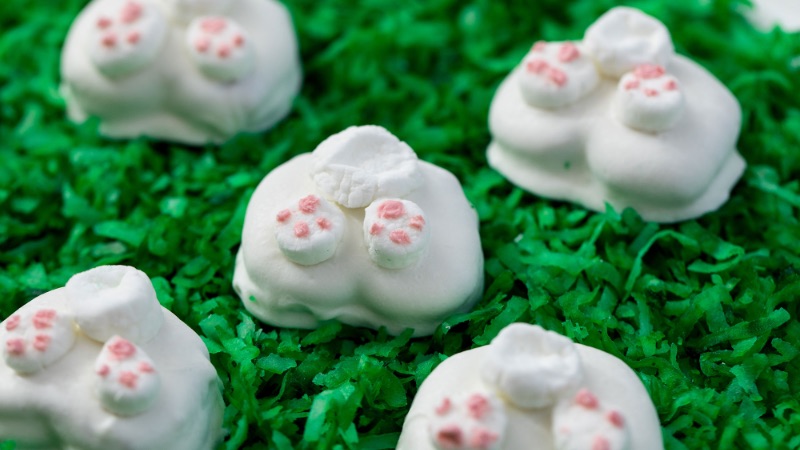 Bunny Butt Pretzel Snaps
Here comes the Easter Bunny! Learning how to make Easter pretzels has never been easier with this fun, sweet and salty treat. This Easter dessert combines crunchy pretzels with ooey-gooey salted caramel. Top with mini marshmallows as cute little bunny feet and watch them run right off the platter!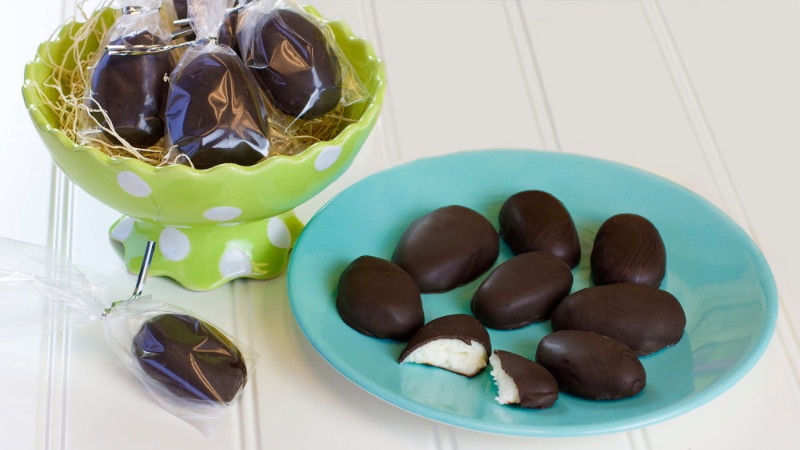 Easter Chocolate Eggs
Wondering how to make chocolate eggs? Making your own coconut cream eggs wrapped in chocolate is a breeze. Shape a creamy mixture of butter, confectioners' sugar, coconut extract and condensed milk into an egg, then dip in melted chocolate for the ultimate chocolate eggs.