Bread or rice? Oysters or bacon (or both!)? Apples or mushrooms? From the bread base to the fruit and veggie mix-ins, there's almost no easier holiday dish to customize than stuffing. And because almost any variety of ingredients can work, getting creative with your stuffing this season may just be the simplest way to develop your own signature holiday dish. Here's how.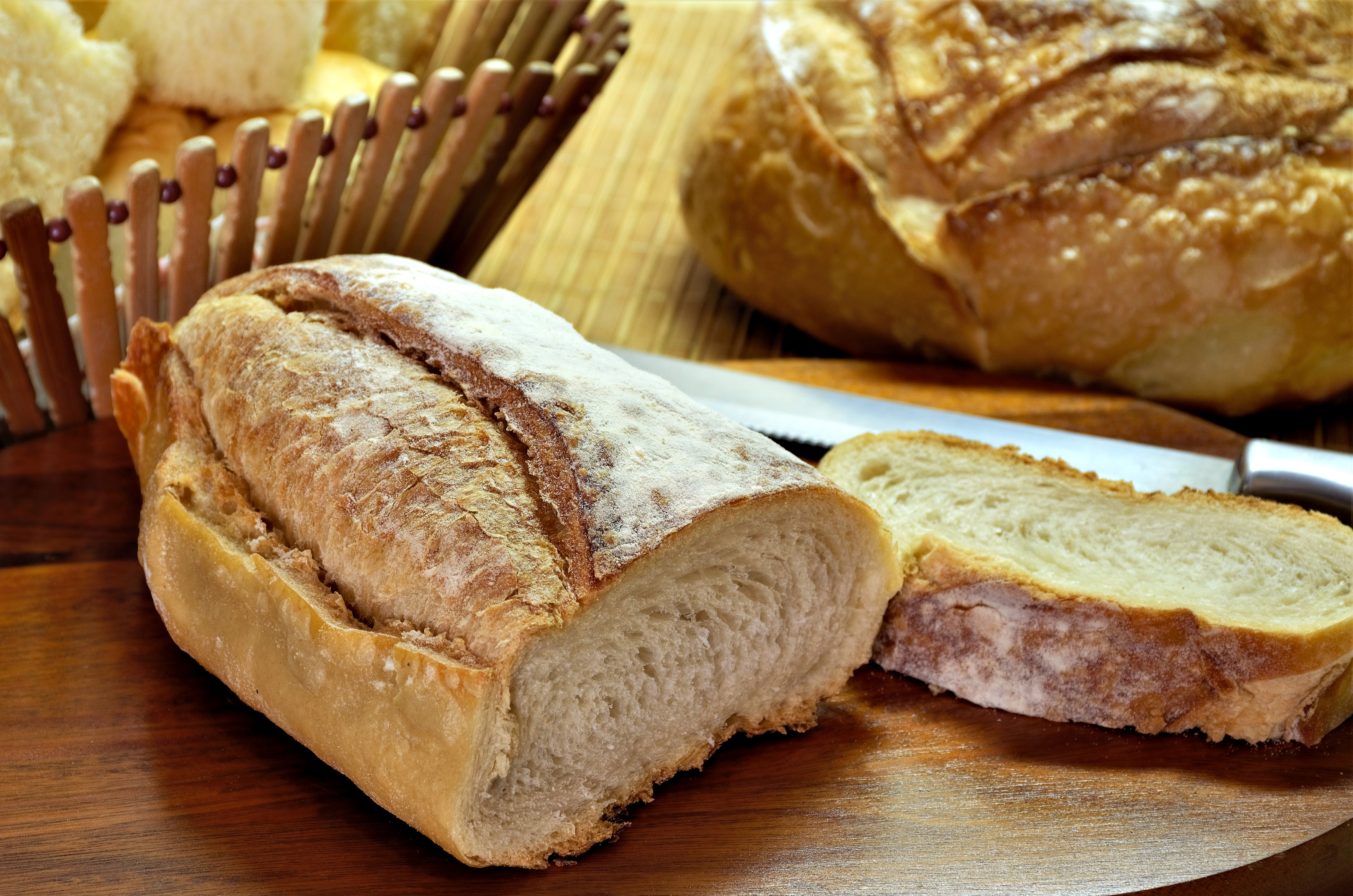 Start With a Hearty Base
Virtually any stuffing uses bread, rice or other grains to make sure the stuffing is comforting, carb-ey and delicious. And while you'll always get a delicious stuffing using French or Italian bread, those are far from your only options.
Upgrade your stuffing by using an ultra-crusty artisanal bread for added texture, or use sourdough to add more complexity. Cornbread is also ideal for making stuffing. Because it's dense, textured and just slightly sweet, you'll end up with a balanced flavor profile for stuffing that pairs perfectly with Southern-inspired holiday sides. 
No matter what type of bread you choose, chop it into one-inch chunks and let it sit on the counter for a day or two since stale bread will make the richest stuffing. 
Going for a rice-based stuffing makes it easy to accommodate guests who prefer to eat gluten-free. Using different mixtures of rice—like a blend of sticky rice, long-grain rice, and wild rice—offers yet another way to customize the texture of your stuffing to your family's tastes.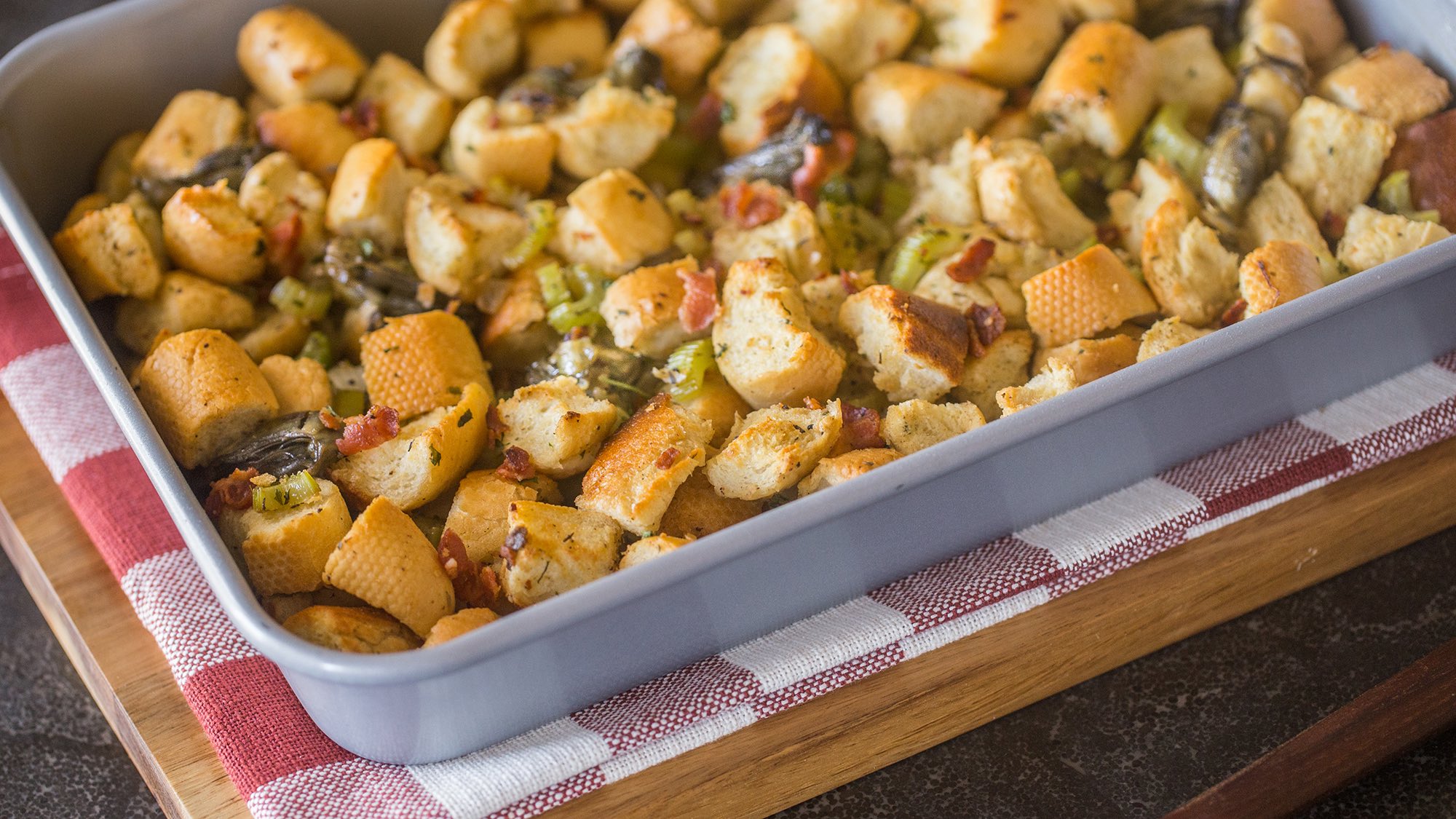 Choose Meaty Add-Ins
Balancing out the carbs in your stuffing is the meat. Opting to include crumbled breakfast or Italian sausage in your stuffing means you'll get a side with classic savory flavor; a Spanish- or Mexican-style chorizo sausage adds heat, while bacon adds smoky notes. Making your stuffing with oysters (or smoked oysters!) makes the dish feel luxurious, and adds a touch of New England tradition. 
If you're looking for your stuffing to be one of the heavier dishes on the holiday table, adding seasoned ground pork and beef will do the trick. If on the other hand, you're serving lots of rich sides already, keeping things lighter by using mushrooms in place of meat allows your guests to enjoy all your offerings without feeling (too) weighed down. Any mushroom can work, but shiitakes may be your best bet. They're loaded with umami flavor, which means they'll make your stuffing even more mouthwatering.  
Use Mix-Ins for Flavor and Texture
Here's where the fun really starts! The mix-ins you choose can make your stuffing truly your own. 
Build a Savory Base with Aromatics
Create a stuffing with rich flavor by including browned onions, garlic, celery and your favorite dried herbs. This trio on its own is enough for a classic stuffing, or you can keep customizing with other ingredients. 
Go Nuts
Walnuts, pecans, chestnuts or even sliced almonds. Nuts are a great way to add texture to your dish, and can even make vegetarian stuffings seem more "meaty."
Sweeten Up
Add some brightness to your stuffing by mixing in chopped Granny Smith apples, dried cranberries or even pieces of dried plums or apricots. Subtly sweet ingredients, like chunks of sweet potato or butternut squash, add just a hint of natural sugar—not to mention gorgeous color—to your dish. 
Add a Bit of Seasoning
The herbs and spices you add to your meal will make the flavors of the other ingredients sing. Seasoning your stuffing with sage and poultry seasoning means your stuffing will perfectly complement a classic roast turkey. Use parsley and thyme to season a cornbread stuffing, or use cumin, cloves, and oregano for a chorizo-based one.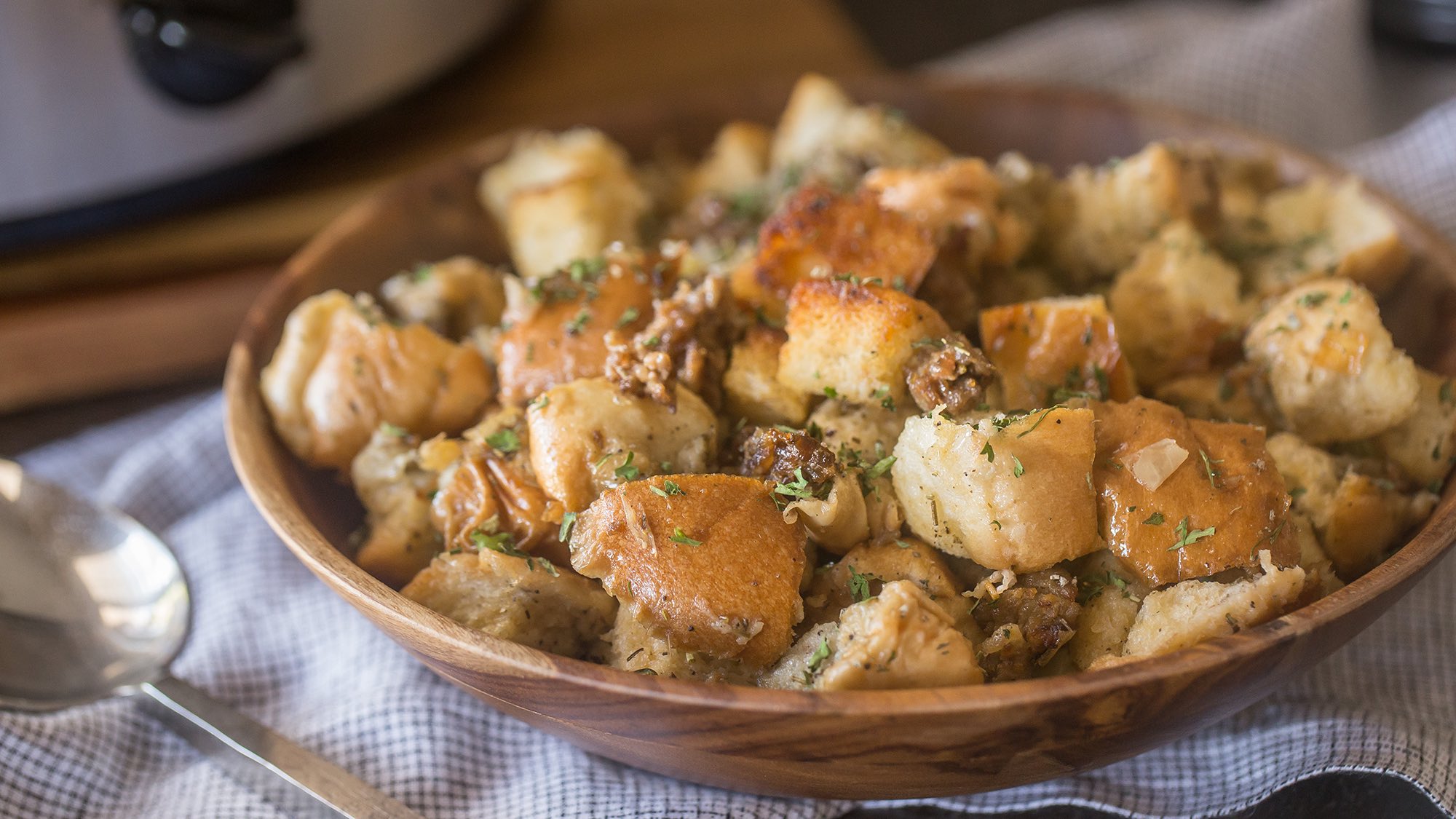 Cook Your Stuffing Perfectly
While stuffing the turkey might feel traditional, you're better off cooking the stuffing separately. That will allow you to cook the stuffing to a safe temperature—without ultra-long baking times that can dry out your turkey. Cook your stuffing in the traditional casserole dish, or whip up stuffing muffins for an alternative to the typical bread-basket fare. And if your oven's pretty packed, try a slow-cooker stuffing for less stress during the feast preparations. 
Want More Inspiration? Try These Recipes!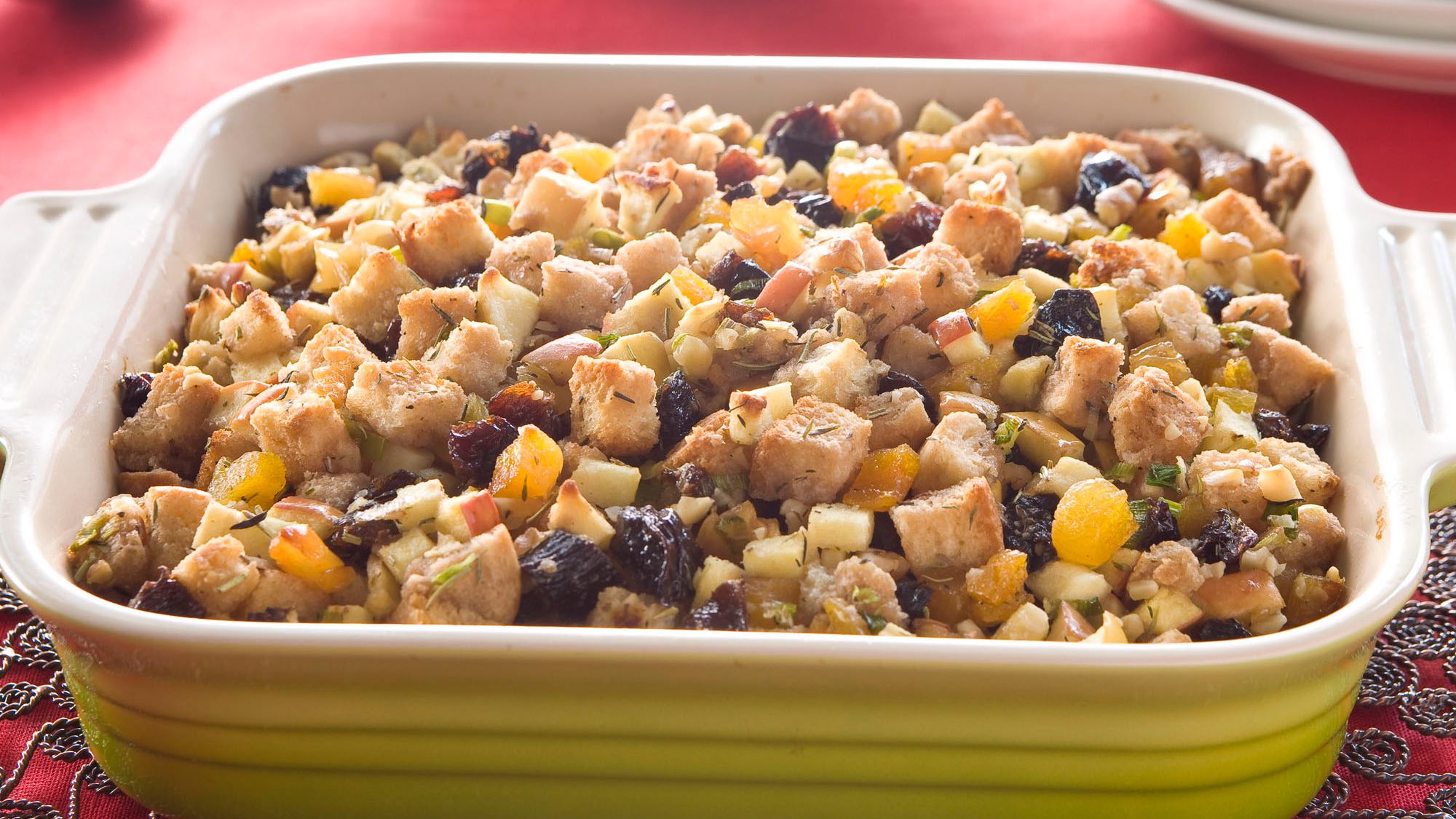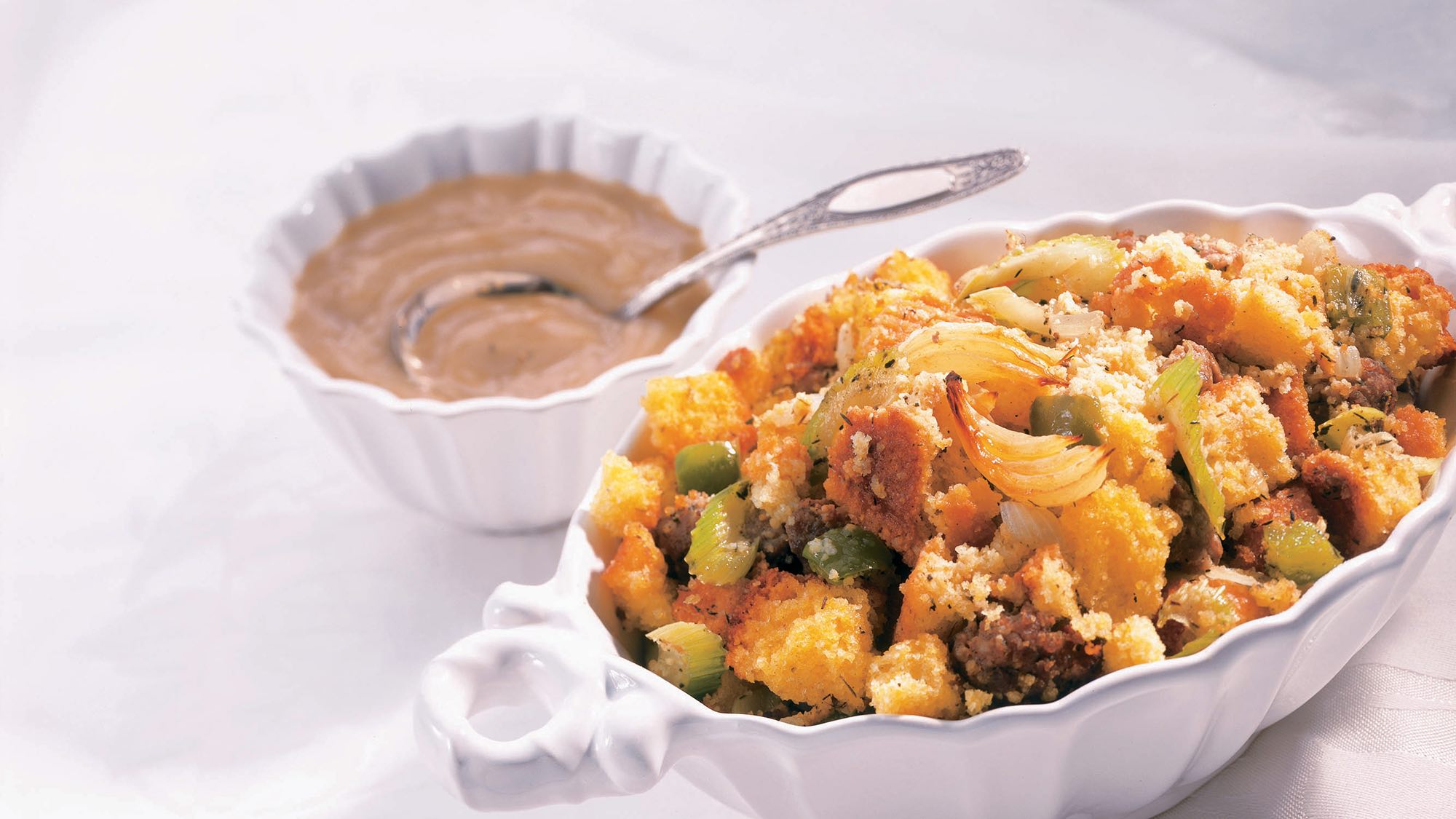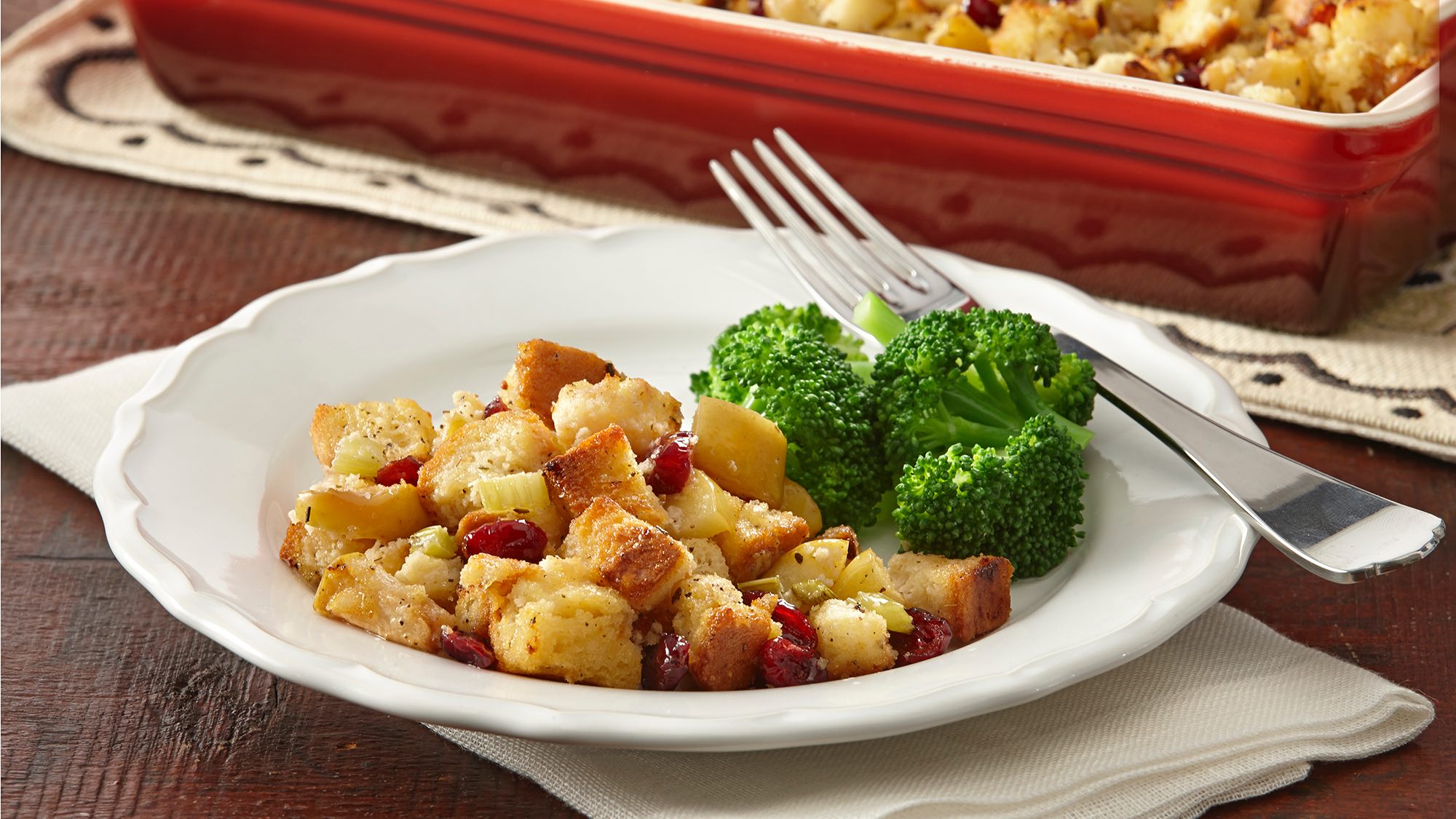 Gluten-Free Cranberry Apple Stuffing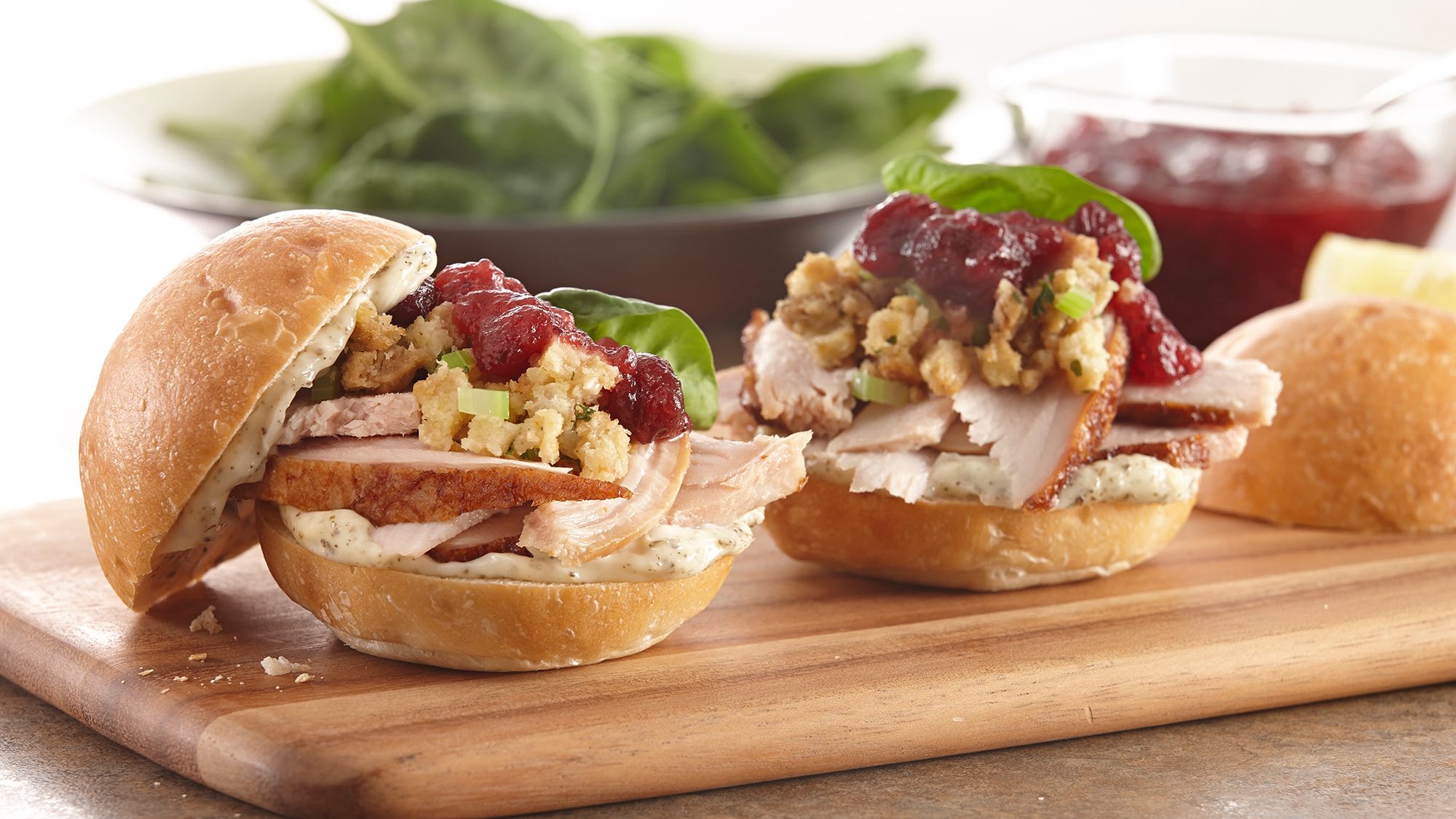 Ultimate Leftover Turkey Sandwich