Stop into just about any café or supermarket and see just how popular kombucha has become.
But what is kombucha, exactly?
It's a slightly fizzy and faintly alcoholic beverage, considered to work wonders for your health.
And what is kombucha made of?
It's produced by fermenting sweetened black or green tea using a mother starter called SCOBY (short for a "symbiotic culture of bacteria and yeast").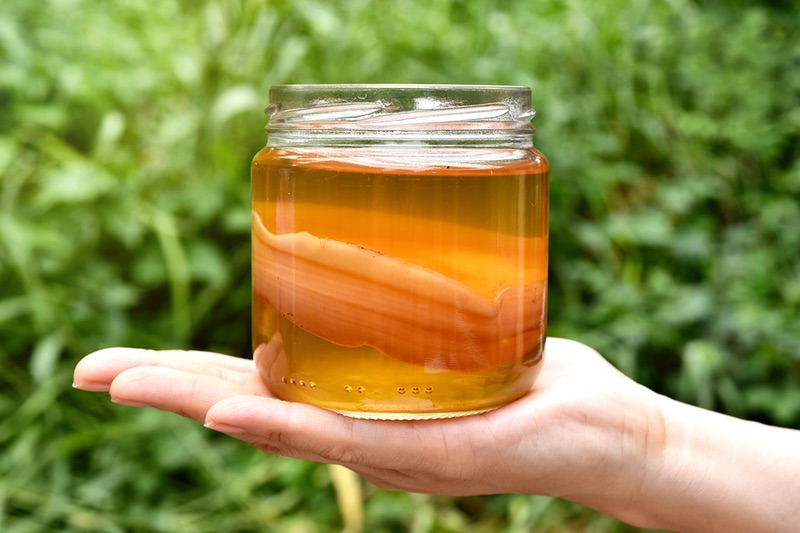 Where is kombucha from?
Having originated in Northeast China around 220 B.C., kombucha has long been prized for its purported healing properties. So before it caught on in earnest in America, it was largely favored by the DIY set, who kept jars of the magic elixir bubbling in dark corners.
How to Use Kombucha in Recipes
If you're interested in joining all of those eager, at-home fermenters, you'll need to get a hold of SCOBY, which you can purchase from a supplier, borrow from a fermenter friend, or grow yourself.
Although keep in mind, once you brew your first batch of kombucha, you'll have a self-replenishing supply…as it's the jelly-like layer that forms on the top of every jar.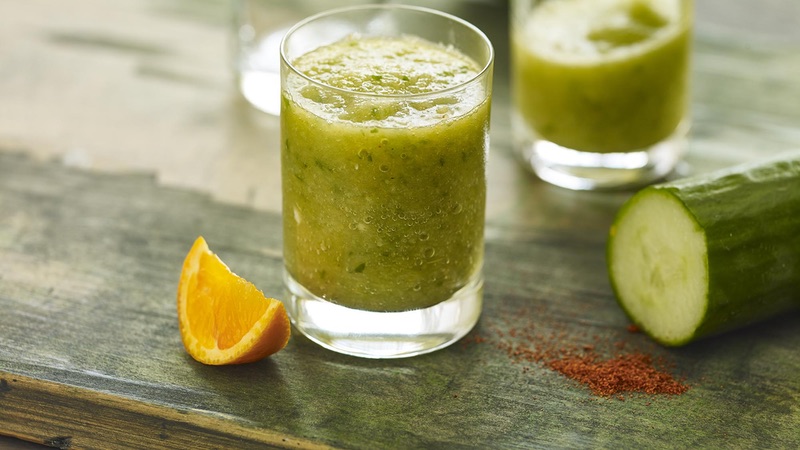 And once you've learned how to make kombucha, you can really go to town playing around with it.
Ways to Make Kombucha Taste Better
That includes adding flavors during the brewing process, such as:
• herbs and roots (try steeping it with organic crystallized ginger, if you're feeling under the weather)
• blends (how does blueberry-vanilla kombucha sound?)
• spices (cinnamon is a great counterpoint to kombucha's faintly apple-y undertones)
Not that you can't have just as much fun with a store-bought, ready-to-consume bottle.
Because while it's perfectly tasty straight up, kombucha makes a great base for other drinks, such as this Grapefruit Basil Kombucha Mocktail, or smoothies like this Spiced Cucumber and Apple Wellness Shot.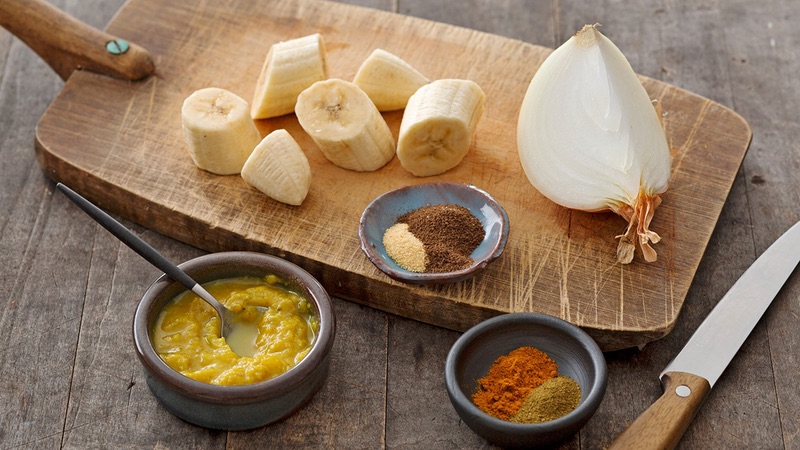 And did you know it can actually be incorporated into savory recipes?
How to Use Kombucha in Food
Also known as "tea vinegar," kombucha is terrific whenever you need something acidic, such as in this Turmeric Salad Dressing.
It's also an ideal addition to homemade condiments, from mustard, mayo and barbecue sauce, to this Filipino-style Banana Ketchup.
Besides being flavorful, that acidity makes it an excellent tenderizer.
Use kombucha to marinate meat…combined with McCormick® One Sheet Pan seasoning, it really gives a boost to Bourbon Pork Tenderloin and Vegetables.
You can even turn to kombucha to break down raw grains. Soften the thick hulls of your farro by quickly soaking it in kombucha, before adding it to Butternut Squash Kale Risotto.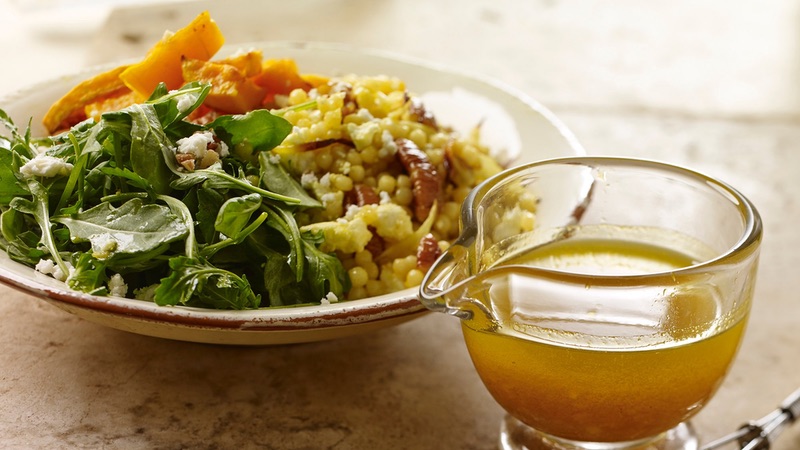 So get aboard the fermentation train! Once you've tasted and experimented with the multi-faceted beverage, you'll totally understand the kombucha craze.
Interesting in learning more about other fermented food/drinks? Check out this list of top 10 fermented food to try now.