French fries, pommes frites, or as the British like to say, chips. Whatever you call them, those delicious strips of fried potato are irresistible. Fries have been with us in some form or other for at least two centuries (Thomas Jefferson ate them at the White House in 1802) but today they're a core part of our culinary culture. That's why they now have their own day. This year, National French Fry Day falls on July 13. Here are some tips for homemade french fries to help celebrate in style.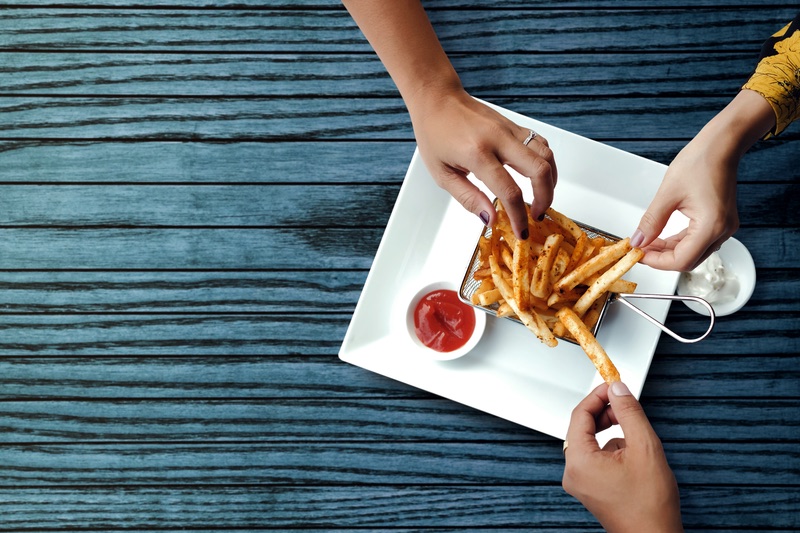 Let's begin with how to cook them. Traditional homemade french fries were immersed in boiling oil (hence the name), but we have healthier options these days. Air fryer french fries consume just a spoonful of oil, which crisps up the fries for a crunch that is just as satisfying. Alternatively, you can replace the fryer with the baking pan and make french fries in the oven.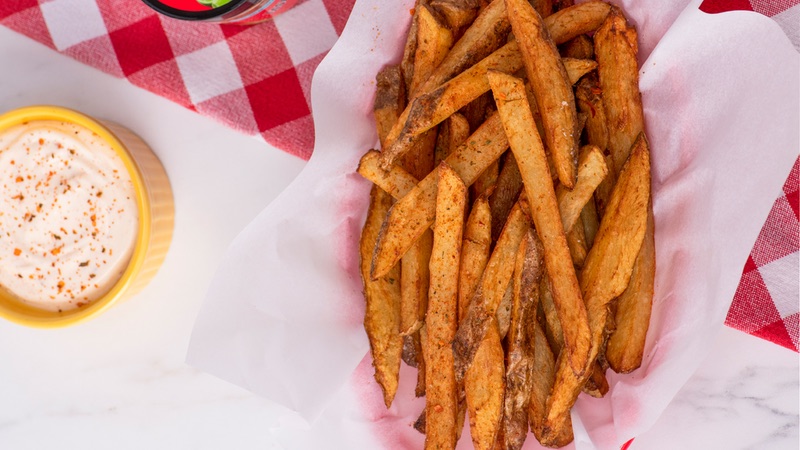 Oven-baked fries at home
The first thing to consider when making homemade french fries is the cut. Skinny fries are just one option. Alternatively, these Spicy Oven Fries come as wedges for a more substantial bite.
Second, give some thought to seasonings. We provide a range of them that will transform your Fry Day flavors into something savory or spicy. These Fiery Fries use McCormick Fiery Seasoning to add some kick to oven-baked fries with a hint of lime, sriracha, and garlic. A little OLD BAY® Seasoning adds the perfect flavor to these OLD BAY® Crispy Oven Fries, and will also add extra flavor to any seafood that you serve alongside them.
Homemade baked french fries with convenient, flavorful seasonings can be a perfect side dish, but you can also level them up into something more substantial. Use French's® Chili-O Seasoning Mix to create a Chili Cheese Fries dish that layers tasty spicy chili and chewy cheese atop a bed of fries. It's the perfect game-day snack. You can add sour cream, olives, and green onion to taste.
What to put on your oven-baked fries isn't the only decision to make on National Fry Day. Consider what to put them in, too. This Chili Cheese Fry Burger takes traditional baked french fries and puts them inside the burger bun along with the patty. Burgers and fries in one easy-to-hold combo; what could be more convenient than that?
Traditional french fries are made from russet-style potatoes, but not all fries come in that form. Sweet potato is an increasingly popular substitute that offers a nuanced, sweeter flavor. Try it out in these Parmesan Rosemary Sweet Potato Fries, or embrace the sweetness even more by making these Baked Sweet Potato Fries with Honey Spice Dip. If you're having real trouble getting the kids to eat their vegetables, then these Parmesan Herb Asparagus Fries with Greek Yogurt Ranch Dip might just do the trick.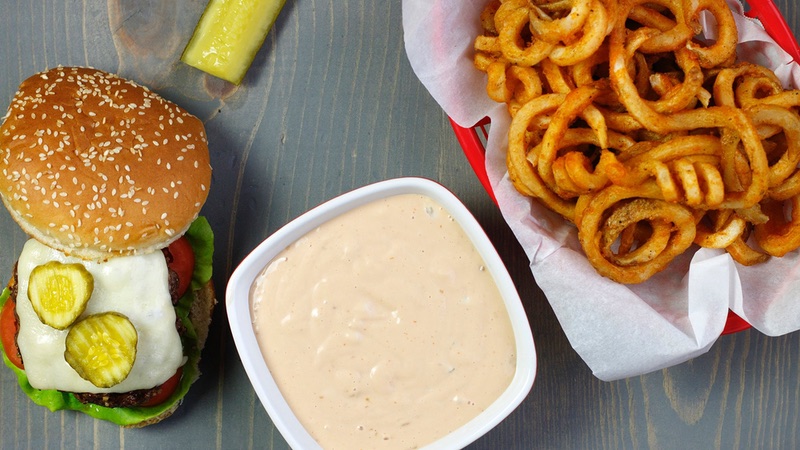 Delicious dips
Seasoned fries taste great on their own, but that's no reason not to jazz them up still more with some dip. You can make delicious dips from convenient ready-to-go ingredients like McCormick® Brown Gravy Mix, which forms the basis of this Jersey Disco Fry Dip. French's Classic Yellow Stone Ground Mustard is the winning ingredient in our Motor City Coney Dip, while French's Tomato Ketchup is the base for Utah Fry Sauce, which is a traditional favorite dating back to the '40s.
If you want to travel further afield, then consider a more international dip. The Belgians, well known for their frites, like to dip them in mayo. Whip up this Lemony Herb Mayonnaise of your own for a European flavor. Or travel even further and make Banana Ketchup with a Filipino flair. Bananas and fries? Don't knock it until you've tried it. It goes well on hot dogs, too.
These are just some of your options for National Fry Day. You might think it's impossible to improve on America's most-loved dish, but with the right seasonings and sauces, July 13 will be the perfect day to try.