Watermelon is a good fruit, but it's not an easy one — you really have to work for it, you know? Unlike other summer staples (peaches, strawberries) you can't just tote a watermelon wedge to a picnic or cookout without a plan. Did you slice it beforehand? Did you remember to bring a knife? Are you just going to go for it, bite in, and deal with some low key stickiness for a little while?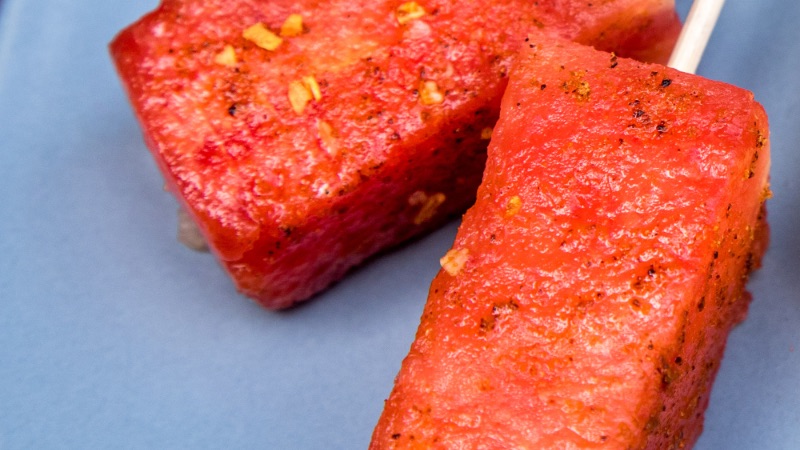 In the latest episode of Mad Genius Tips, Food & Wine culinary director Justin Chapple proposes a new solution: cut your watermelon with dental floss. Hear us out: it's portable, easy to dispose of, and allows for super-precise slices.
First, snip off a large piece of (unscented!) floss, and twist it around your two pointer fingers. Then, start on one side of the watermelon and cut along the rind, using your hands to hold it in place as you go. After you're done, go back and divide the fruit into wedges — the best part is that your rind can double as a platter. The next best part is that you can leave the park (or beach, or rooftop) and go about your day without once thinking, "Wait, did I leave my knife somewhere?"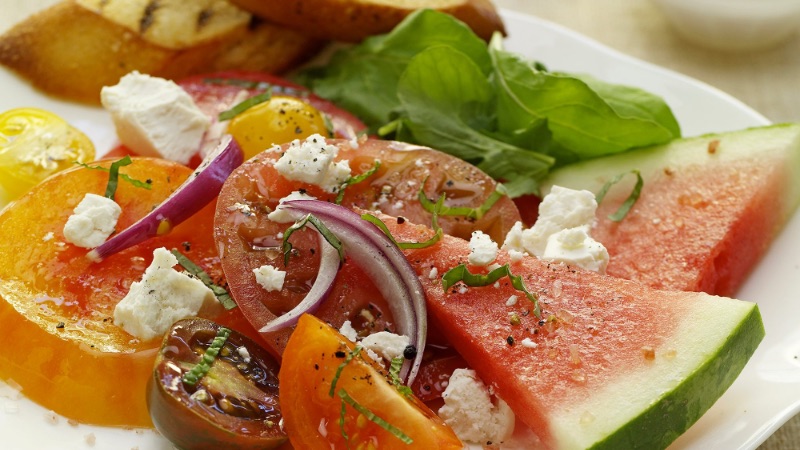 This isn't the only food prep situation where dental floss comes in handy. Justin Chapple also likes to use it to cut cake. (Pro tip: slice your cake into bars, not triangles. Missing wedges will leave cake exposed to fridge air, causing it to dry out faster.)
Now that we know dental floss doubles as a kitchen tool, we'll be stashing one container in the medicine cabinet and another in the kitchen from now on.
This article was written by Caitlin Petreycik from Food & Wine and was legally licensed through the NewsCred publisher network. Please direct all licensing questions to legal@newscred.com.