It's officially pumpkin season! And even if you've got pumpkin pie fatigue and you're all latte'd out, you've got plenty of options to use up the pumpkin puree in your pantry. Read on for nine delicious sweet and savory pumpkin puree recipe ideas, from brunch-worthy muffins to easy one-pot entrees.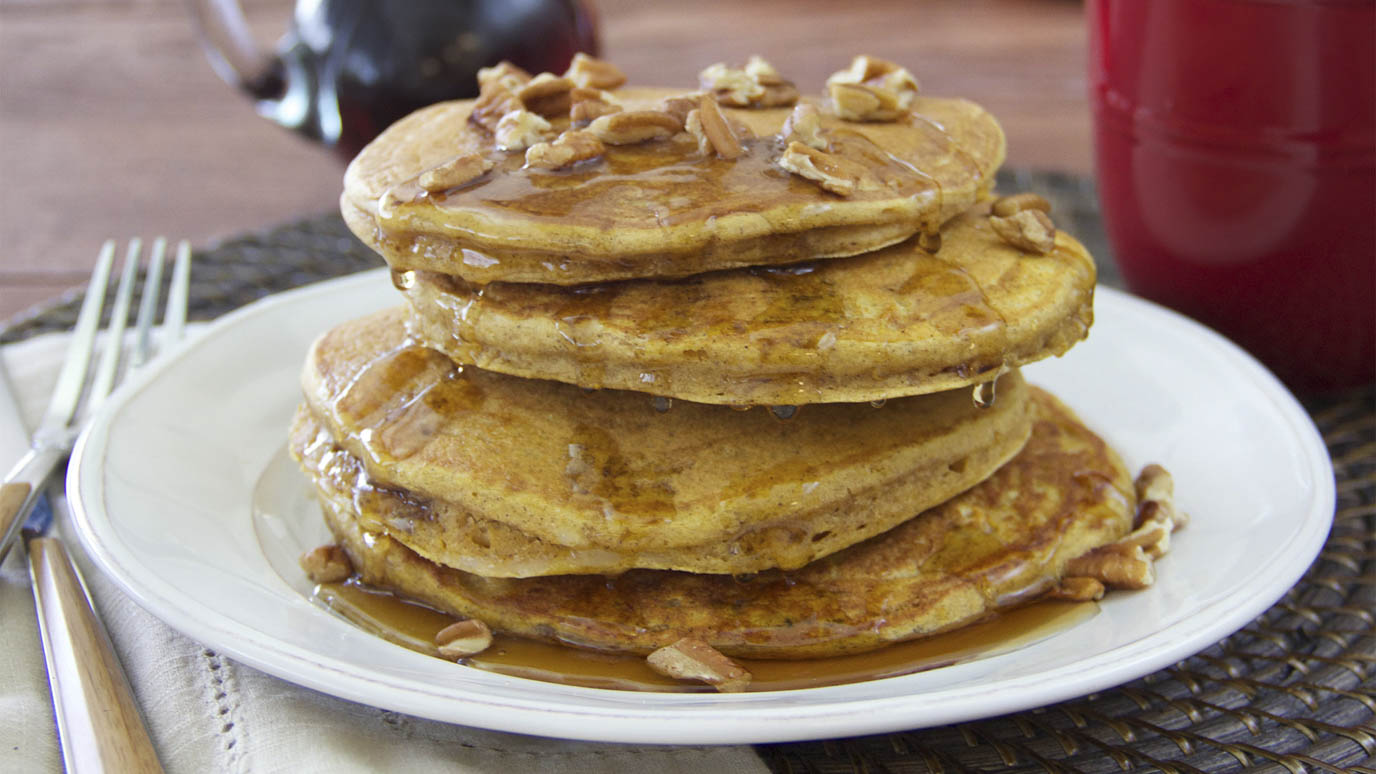 Throwing a post-Thanksgiving or post-holiday brunch? Use up the rest of that pumpkin in these comforting pancakes. A mix of canned pumpkin, McCormick Pumpkin Pie Spice and McCormick All Natural Pure Vanilla Extract give you that pie-inspired flavor you love. Serve them with Cinnamon Syrup to amp up the fall flavor even more.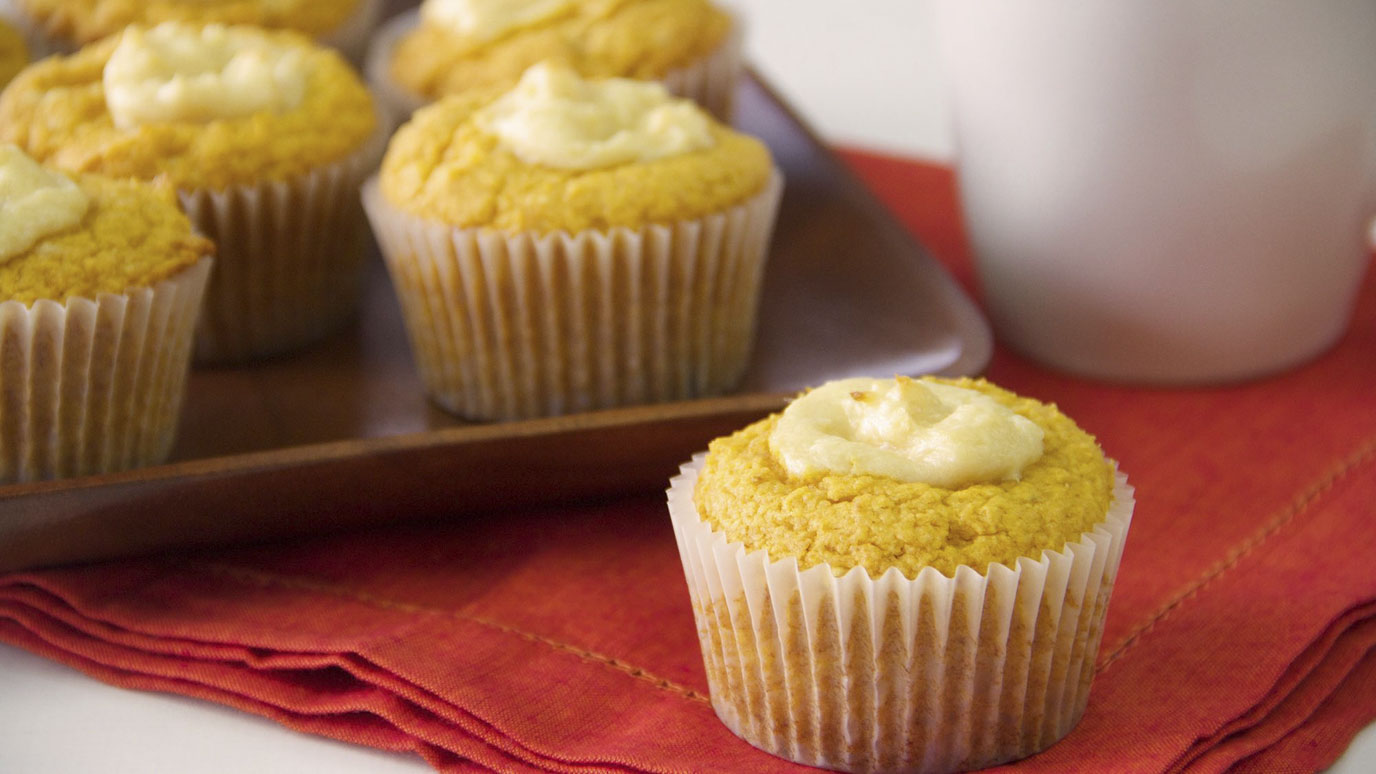 Pumpkin and cream cheese are a match made in heaven, and it's easy to make these coffeehouse-inspired muffins at home. This recipe uses a base of store-bought yellow cake mix to save you time (and ingredients!), so you can whip up a batch of muffins in just 35 minutes. Serve 'em alongside a homemade London Fog Latte with Sweet Cheese Foam for the ultimate cozy treat.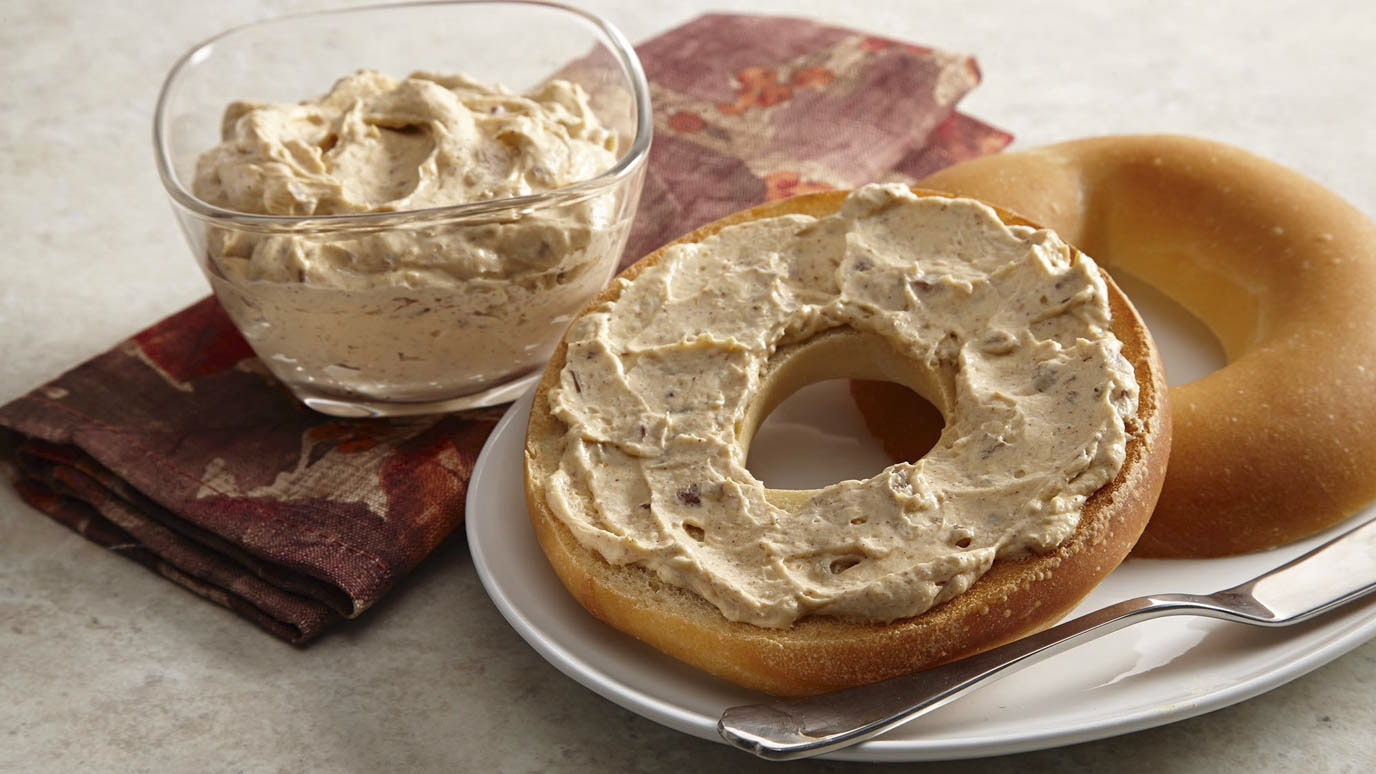 It's here — the spread you'll put on absolutely everything this fall. It's ultra-easy to make — just combine pumpkin, cream cheese, brown sugar, pumpkin pie spice and chopped pecans — and deliciously creamy. Each batch calls for just a quarter cup of pumpkin, so you can make several batches from one can.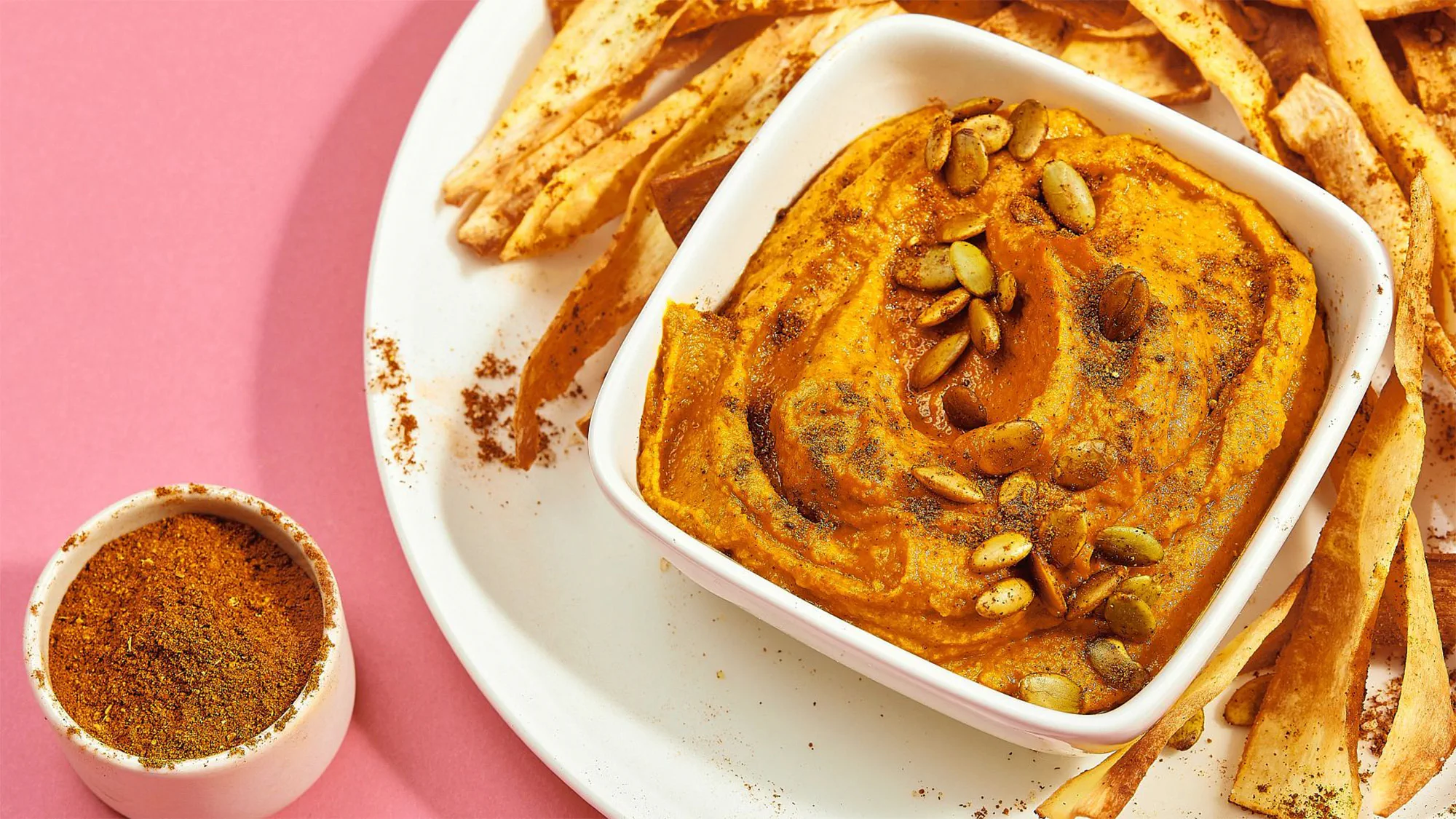 Moving over to savory spreads, this pumpkin hummus is just what you need to upgrade your fall snacking. It gets its cozy flavor from a homemade Warming Spice Blend — cumin, black pepper, cardamom, cloves, cinnamon and turmeric — along with plenty of garlic. Serve it with your homemade charcuterie boards, with crudité, and in sandwiches and wraps.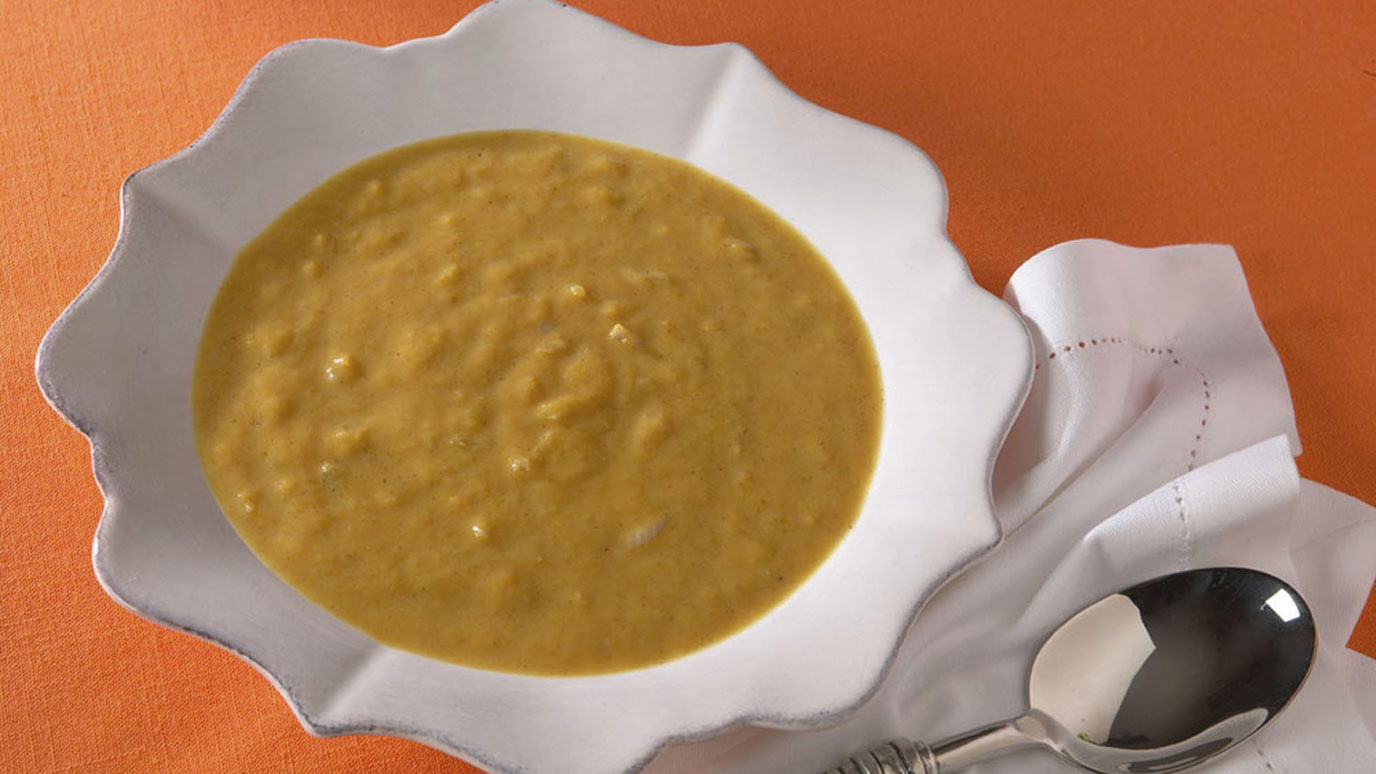 Autumn is soup season, and you need at least one pumpkin soup recipe in your rotation. This pumpkin soup is the ideal place to start. It perfectly balances sweet and savory notes, thanks to garlicky chicken broth and the natural sweetness of the apple. A dash of ground ginger and pumpkin pie spice tie everything together for a seriously cozy bowl.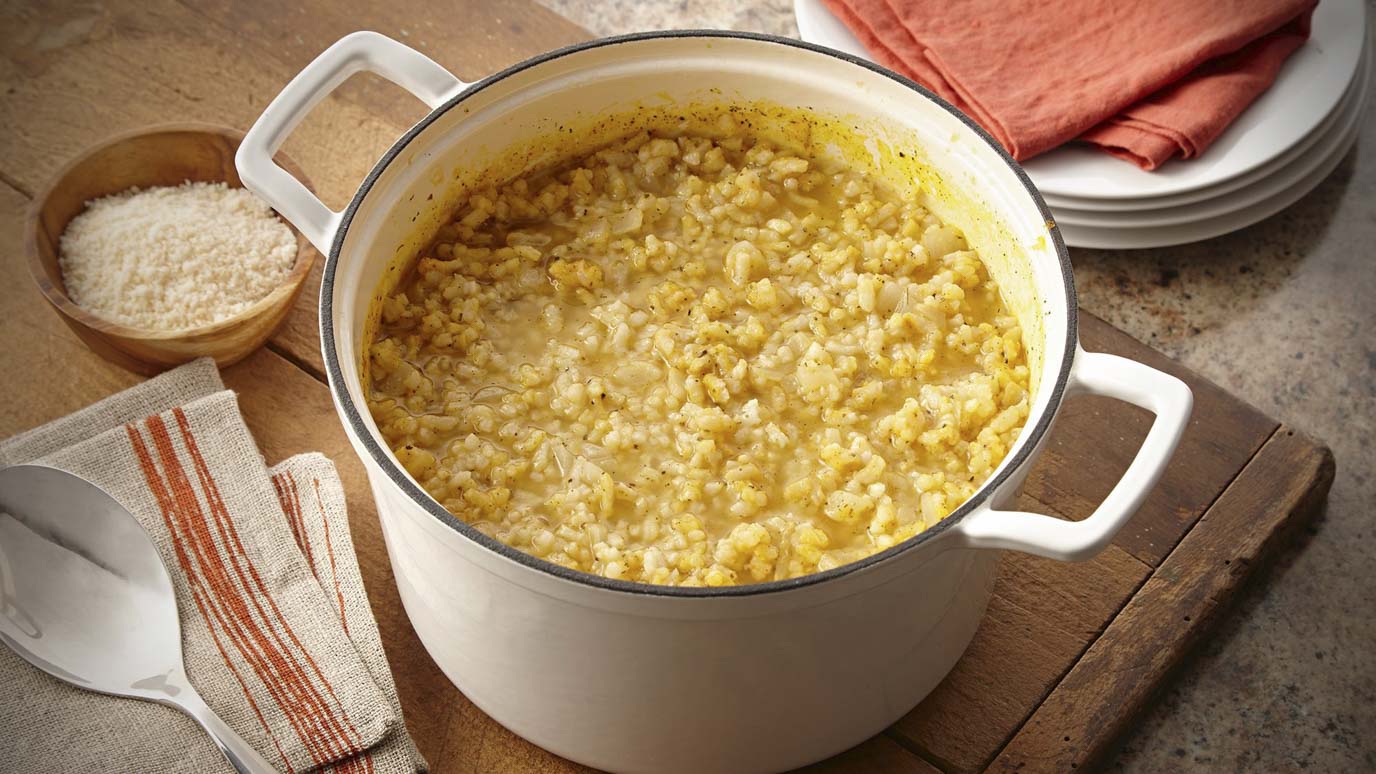 After a feast, the last thing you want is labor-intensive meal prep. And we've got great news: This recipe gives you perfect creamy risotto, minus the endless stirring. Instead, you can keep things efficient by quickly toasting the rice on the stovetop before transferring to the oven, before one quick stir at the end. This method cuts the active cooking time from a half hour or more to under 10 minutes.
We can never get enough pumpkin spice sweets, and these cupcakes are a must-bake this fall. This recipe contains some strategic shortcuts, adding pumpkin and spices to store-bought yellow cake mix and instant pudding mix, so you get the convenience of a box mix but a dessert that tastes homemade. A clove-infused cream cheese frosting brings the flavor over the top.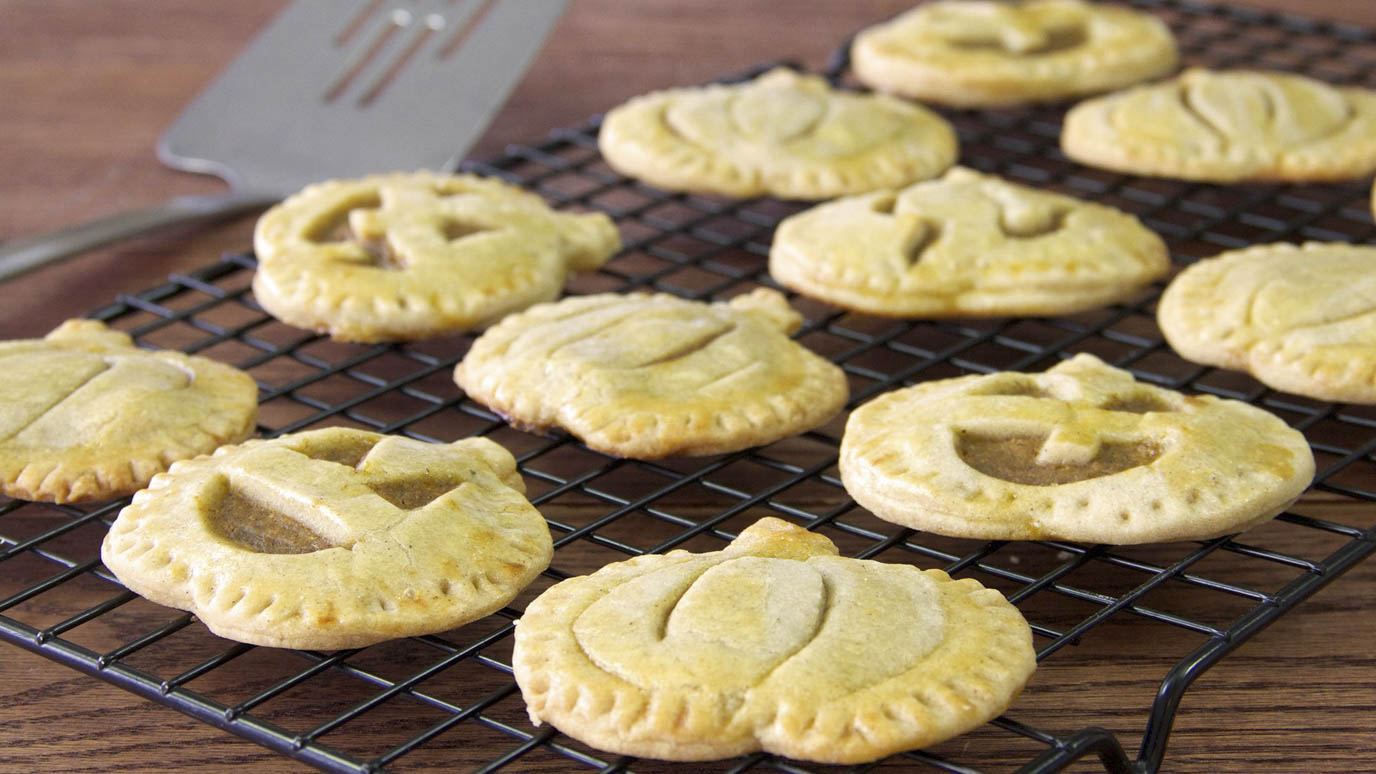 It's official — we've found the cutest dessert to serve this fall. These jack-o-lantern-inspired cookies have the best of both worlds: A sugar cookie base, filled with a pumpkin pie-inspired filling. The result is buttery, delicious and totally TikTok-worthy.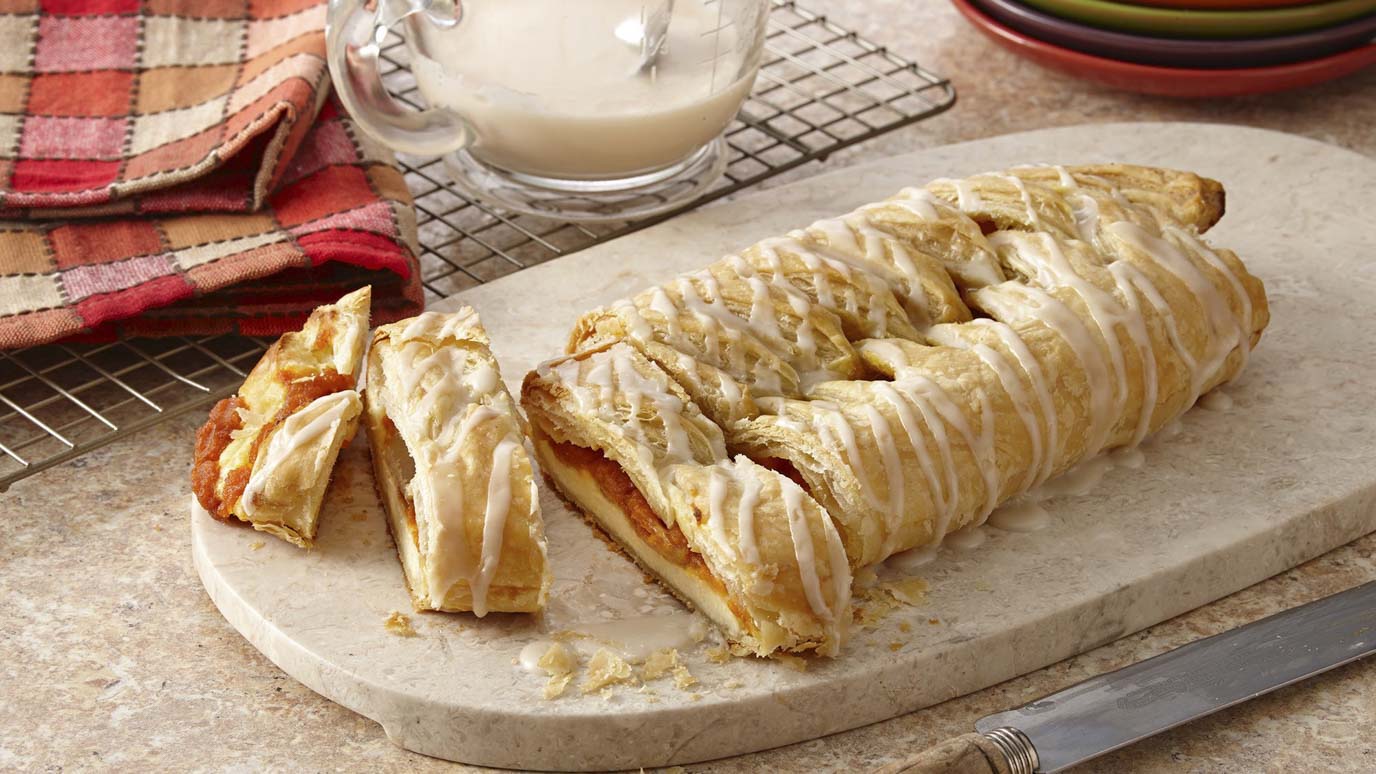 If you're looking for a dessert that's sweet but not too sweet, give this pumpkin danish a try. The cream cheese base is sweet without being a sugar bomb, and its natural tartness pairs perfectly with spiced pumpkin. As a bonus, this recipe uses store-bought puff pastry for convenient baking. You can have this on the cooling rack in just 45 minutes.
Can't Get Enough of Pumpkin Recipes? Here Are More Pumpkin Recipes to Try: