What is Friendsgiving?
Friendsgiving - yes, it's a real thing, and it's worth celebrating every year. It adds a fun twist to the traditional Thanksgiving holiday, while offering the chance to spend some extra quality time with your best buddies. So, what exactly is Friendsgiving? It's simply the gathering of friends over a delicious Thanksgiving meal, whether that's a lunch feast or dinner party.
You might think Friendsgiving is a new trend, but in fact, the basic concept has been around for nearly 25 years. The first televised instance of celebrating Thanksgiving without one's family occurred during a 1994 episode of Friends (of course), though the term itself was not used. Only in 2007 did the first mention of Friendsgiving appear on Twitter, followed by a slow uptick in interest ever since.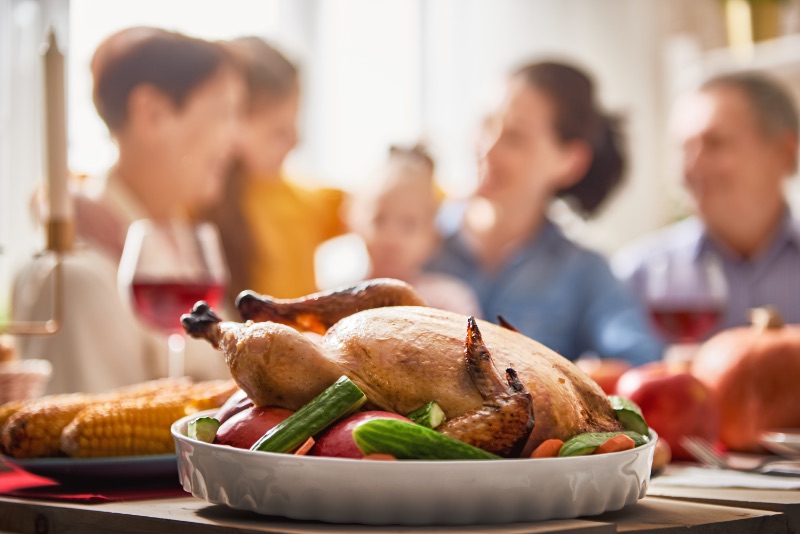 The Ground Rules of Hosting (or Attending) a Great Friendsgiving
If you're familiar with how to host or attend a large dinner party, you're Friendsgiving-ready. Follow all the same guidelines and tricks, such as:
Create a great guest list and make sure you get RSVPs. Dinner parties need to have a full but not-too-full table to keep conversations rolling and the friendships clicking.
Have a dish signup list. Put in the items you'll need to make sure nothing is missed and you don't end up with 12 green bean casseroles and no pie. Tragedy!

Alternative: Are you completely stoked about cooking everything yourself? More power to you! Just ask your guests to bring beverages, ice, party favors, or even plates if you're short of a full set, and give a few trusted friends the heads up that you might call on them for emergency side dishes if you run out of time.

Choose side dishes that require no additional prep, kitchen space, or need just minimal oven time right before dinner. This keeps the food to-do list manageable.
Make a TURKEY - this is Thanksgiving after all!
Friendsgiving Food Ideas
Friendsgiving Cocktails
Start with a party-perfect beverage, like Sparkling Rose Sangria. With delicate bubbles and just 4 fruity ingredients (pure lime extract, sweet rose, and fresh pineapple and strawberry chunks), it's a refreshing addition to the drink menu. If you're a fan of apple cider, this spiked and warm Salted Caramel Apple Cocktail is for you. Those with a more sophisticated palate may fancy this Bourbon Cocktail.
Friendsgiving Appetizers
Once the glasses are passed around, it's time to set out a light appetizer. Cranberry Deviled Eggs are a great way to nosh without filling up before the main event, and this cheesy Baked Brie Bowl will have all of your guests resisting a double dip.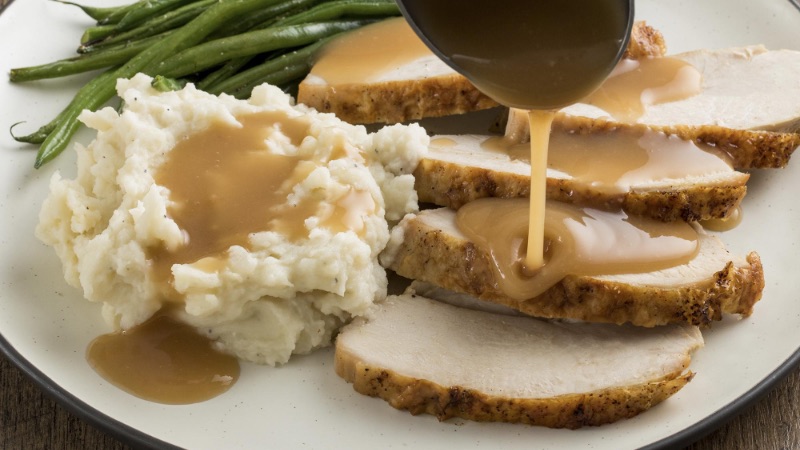 Friendsgiving Sides
Don't worry about having a dozen side dishes to showcase every possible taste and preference. Instead, focus on classics that please almost any crowd and comply with most dietary restrictions. This means there must be Garlic Mashed Potatoes - the garlickier the better.
Ready your ladle and smother those potatoes with this turkey gravy recipe (use a gluten-free baking flour to if needed), which happens to taste delightful on nearly everything on the plate.
Plus, with McCormick Turkey Gravy Mix, flour, and water, making a delicious turkey gravy only takes 10 minutes.
For a comfortable side, serve up everyone's favorite: French's Green Bean Casserole. This masterpiece of tender green beans paired with crunchy crispy fried onions as a topping always calls for a second helping.
Lighten up your side dish menu with this smoky staple: Collard Greens with Bacon. It's all about our favorite greens loaded with crispy bacon - need we say more?!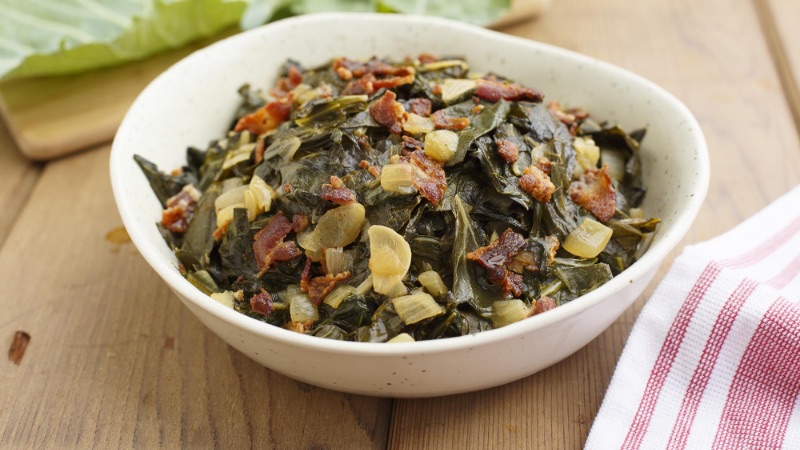 Make room for another delicious side dish! Throw this Candied Sweet Potato Casserole in the oven and the aroma of sweet decadence will fill the air. Suddenly, appetites will get a second life.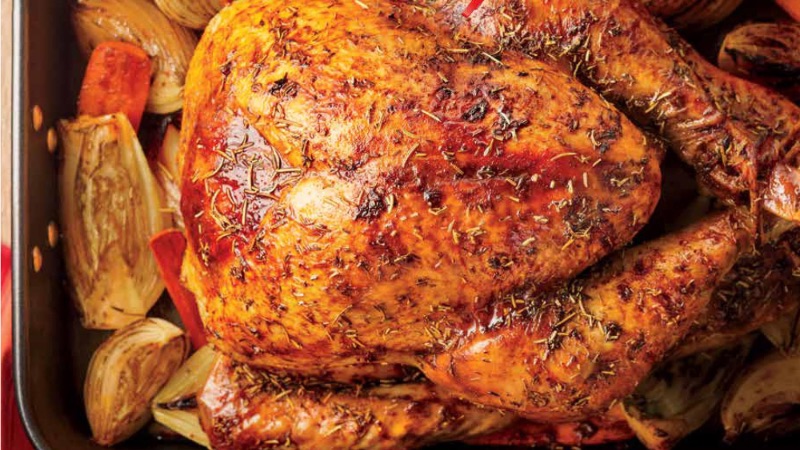 Friendsgiving Turkey
For maximum flavor, go with a Brined Turkey if you can free up the fridge space to pull it off. For ease, quick cooking time, and less carving to worry about, you can't go wrong with Pressure Cooker Turkey Breasts. Bonus: the oven is free for all of those tasty sides!
Worried about making a turkey for the first time? Learn how to make turkey with this step-by-step Thanksgiving turkey guide.
Friendsgiving Desserts
For dessert, you could also make a modern take on pumpkin pie with this Pumpkin Pie Cheesecake, or upend tradition completely with Pumpkin Creme Caramel. Bonus? This custardy pumpkin pie stand-in is totally gluten-free!

Short on time? This super easy yet incredibly delicious slow cooker monkey bread recipe is perfect for the occasion. Check out this quick video showing you how to make monkey bread in a slow cooker:
If you dare, take the party into the kitchen at the end of the evening, and encourage your squad to help you clean up. What might have seemed like an impossible task to tackle alone, might actually end up taking no time at all. A group clean-up is also a great way to bring everyone together one last time, ending a memorable night in smiles and laughter.
Looking for more Friendsgiving recipe ideas? Check out these Thanksgiving recipes here!