One of America's favorite foods, doughnuts are a fun treat often associated with breakfast and brunch. With their almost cake-like texture, and dessert-inspired garnishes like frosting, powdered sugar, cinnamon sugar, and even colorful sprinkles and candy at times, doughnuts at the dessert table just makes sense. Try our homemade doughnut recipes perfect for more than just breakfast!
Homemade Doughnuts to Serve for Dessert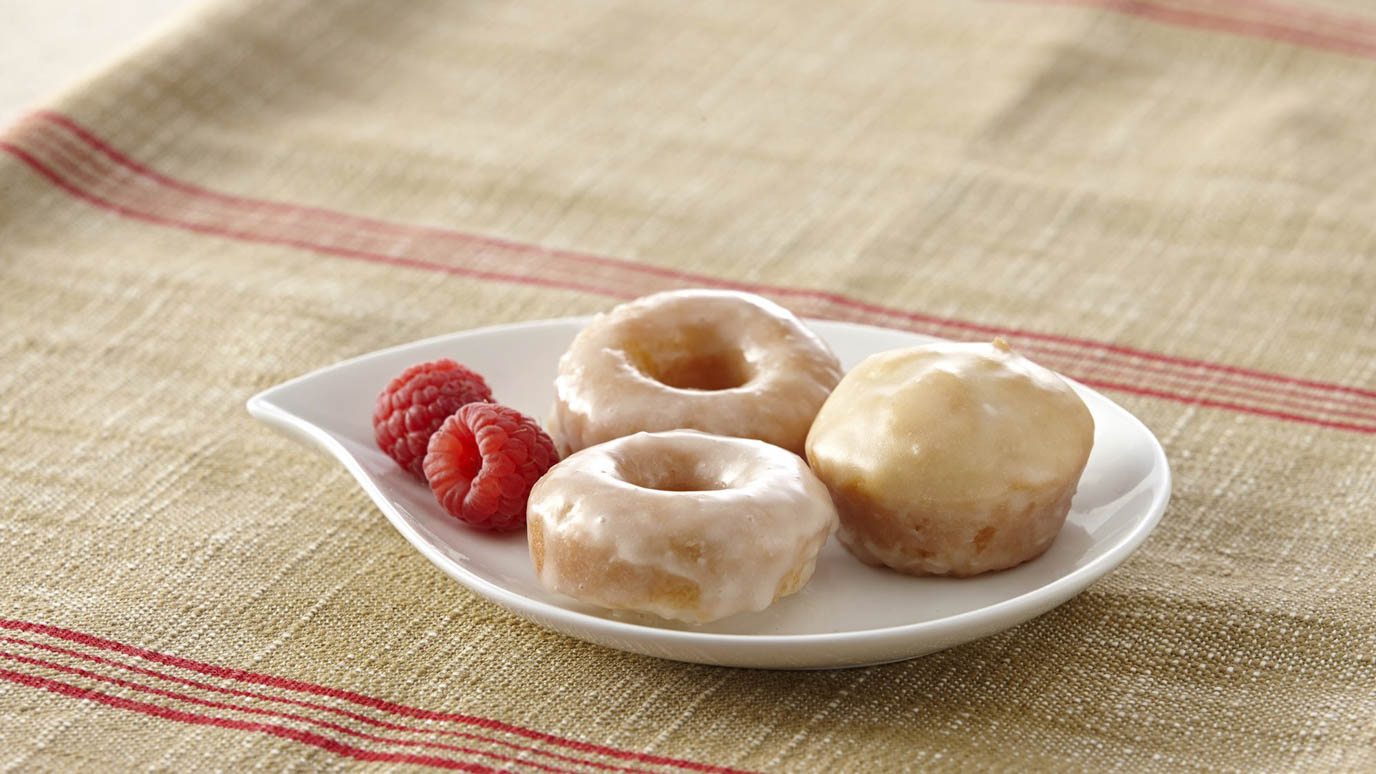 So much easier to make than their fried cousin, baked doughnuts are a home-bakers dream. This version coats miniature doughnuts in a sweet raspberry glaze that delivers true delight in every bite. Fun to serve at a dinner party, they're the perfect amount of sweet when you're craving just a little bit of a treat.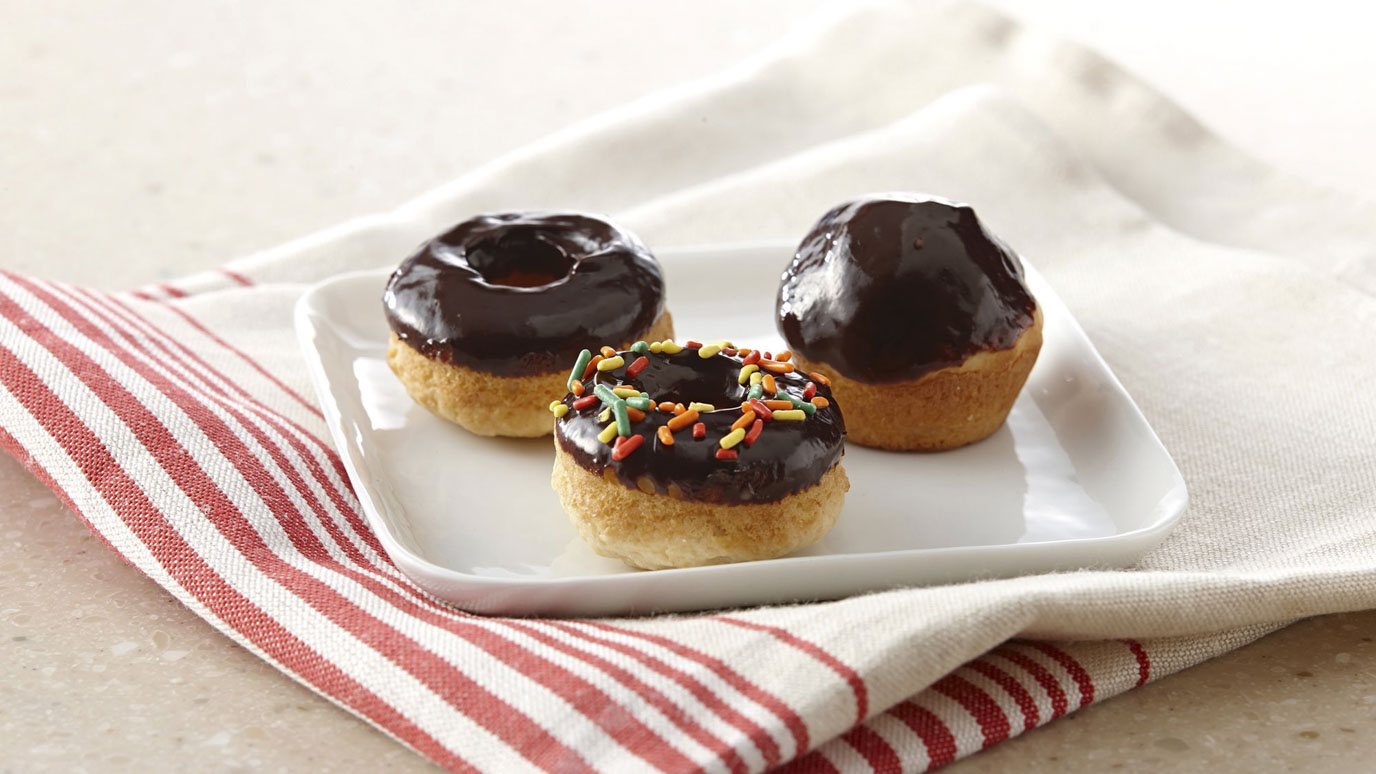 Anything is instantly improved with chocolate - including doughnuts. In keeping with the baked (because it's easy) and mini (because it's cute) themes, these bite-sized treats topped with chocolate and colorful sprinkles are an instant hit for any dessert table.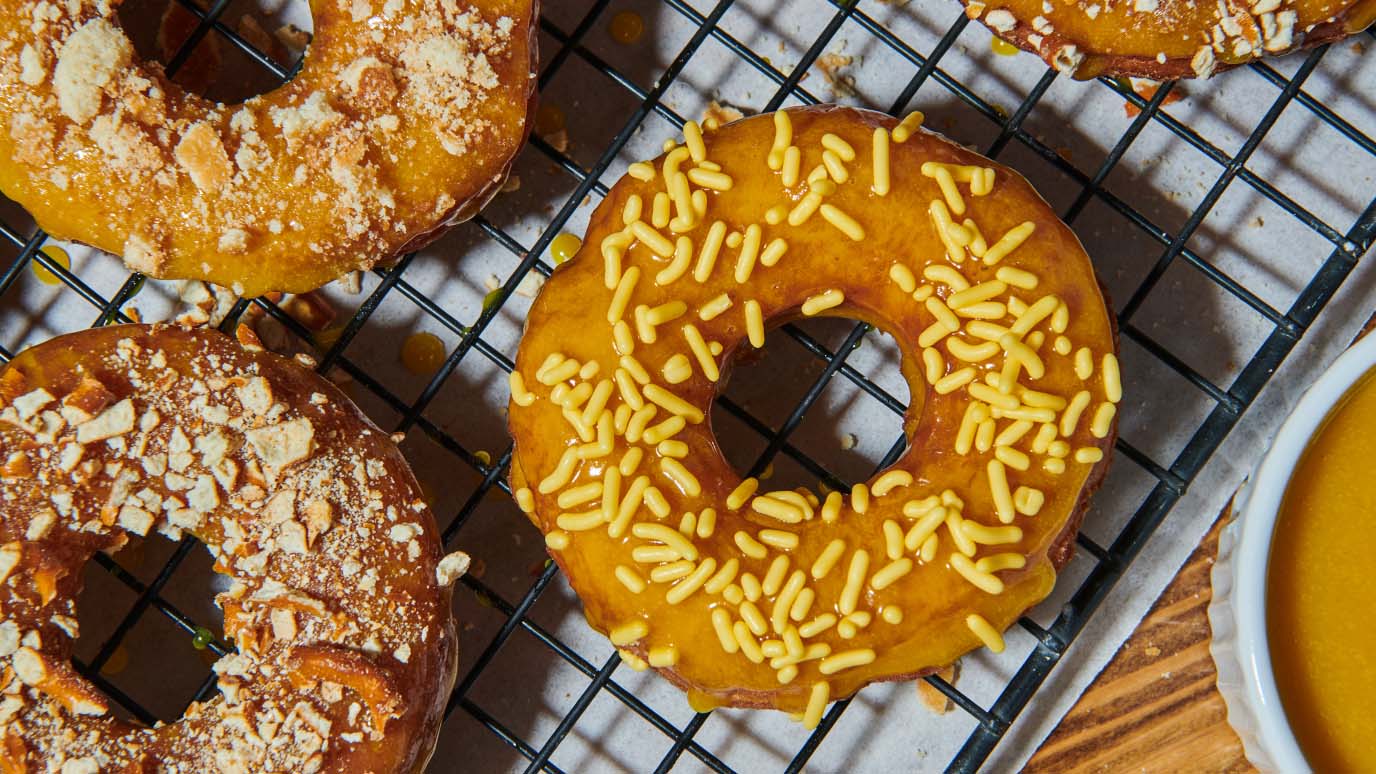 If you traditionally associate French's® Mustard with hamburgers and hot dogs, these deliciously tangy glazed doughnuts will blow your mind. Light and airy, these yeast doughnuts topped with a unique mustard glaze and garnishes like crumbled cake or crushed pretzels are a perfect addition to your game day spread. Be sure to check out the cake doughnut version of this recipe, too!
Homemade Doughnut Recipes for the Holidays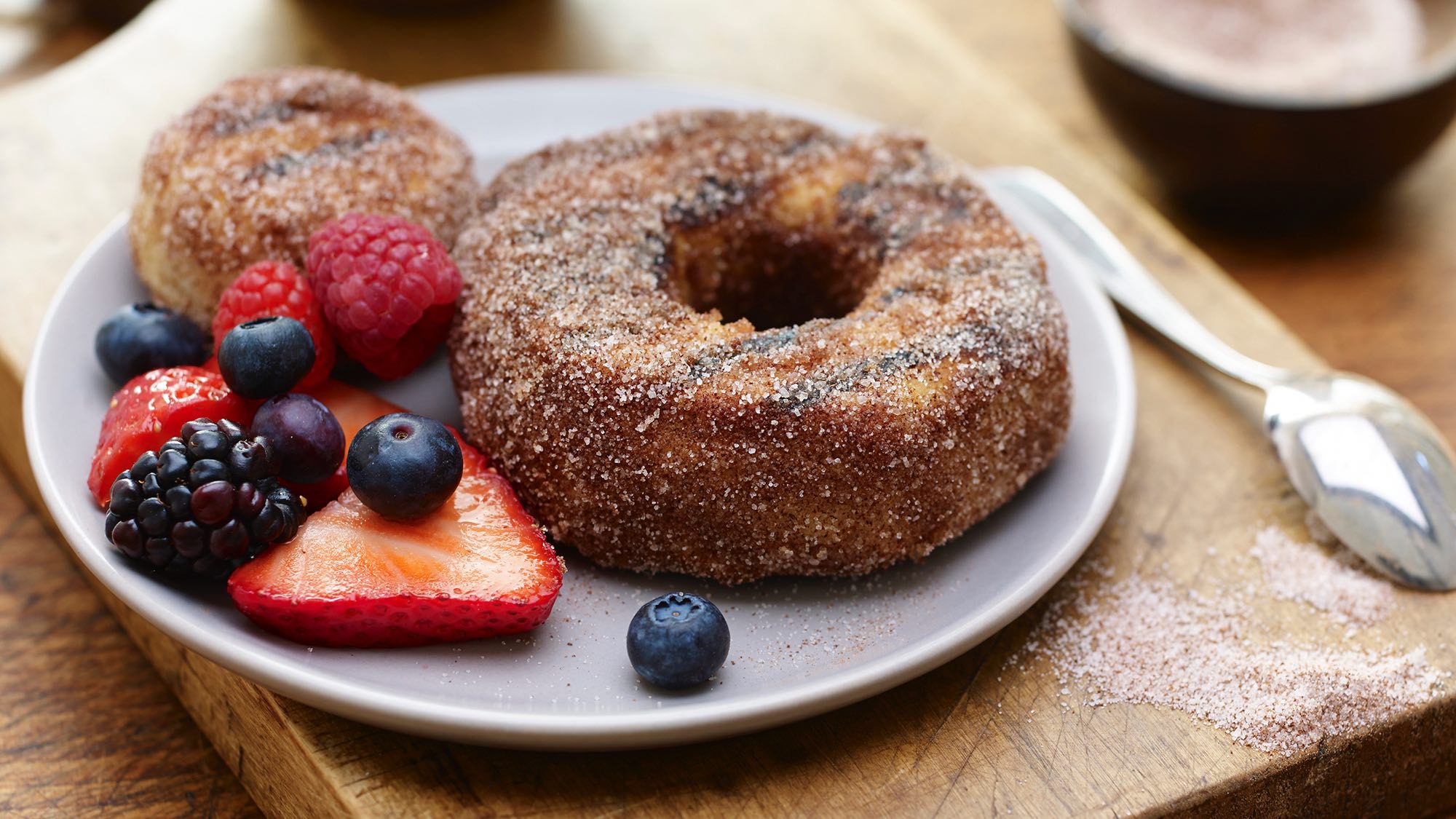 When it comes to Christmas desserts, Christmas cookies and bars are popular choices. From cheesecake to spice cake, there are plenty of sweet options for festive treats at your next holiday dinner. This year, begin a new tradition with these delicious (grilled!) homemade doughnuts featuring Ground Cinnamon.
Prepped in less than a half hour thanks to refrigerated buttermilk biscuits, this twist on the classic doughnut utilizes the char of the grill to create a warm donut that's simply irresistible when coated in cinnamon sugar and served with a side of fresh berries.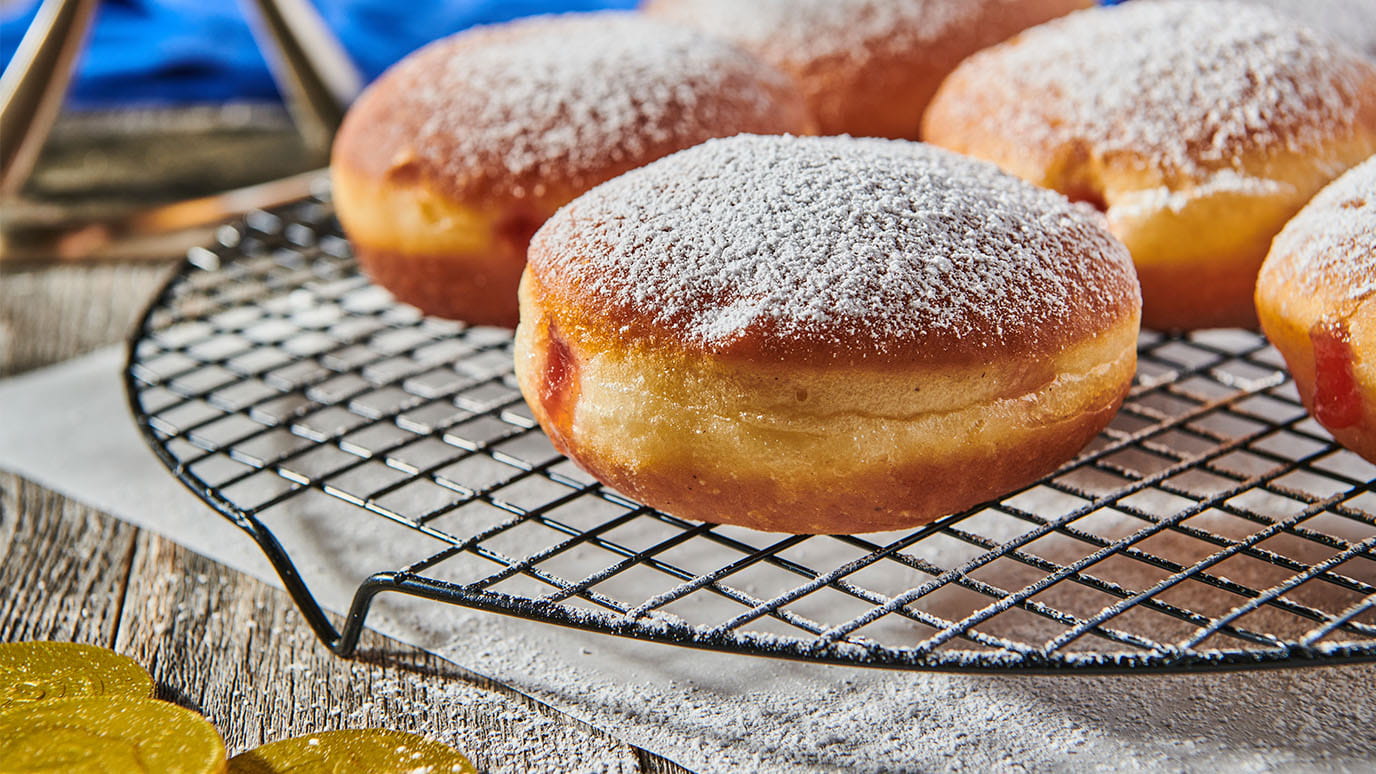 Traditionally, these fried Israeli-style donuts with powdered sugar and strawberry jelly are served at Hannukah. Some folks compare them to New Orleans beignets. Our mouthwatering reinvention of this recipe spices things up with Ground Cinnamon, Ground Nutmeg, and All Natural Pure Vanilla Extract.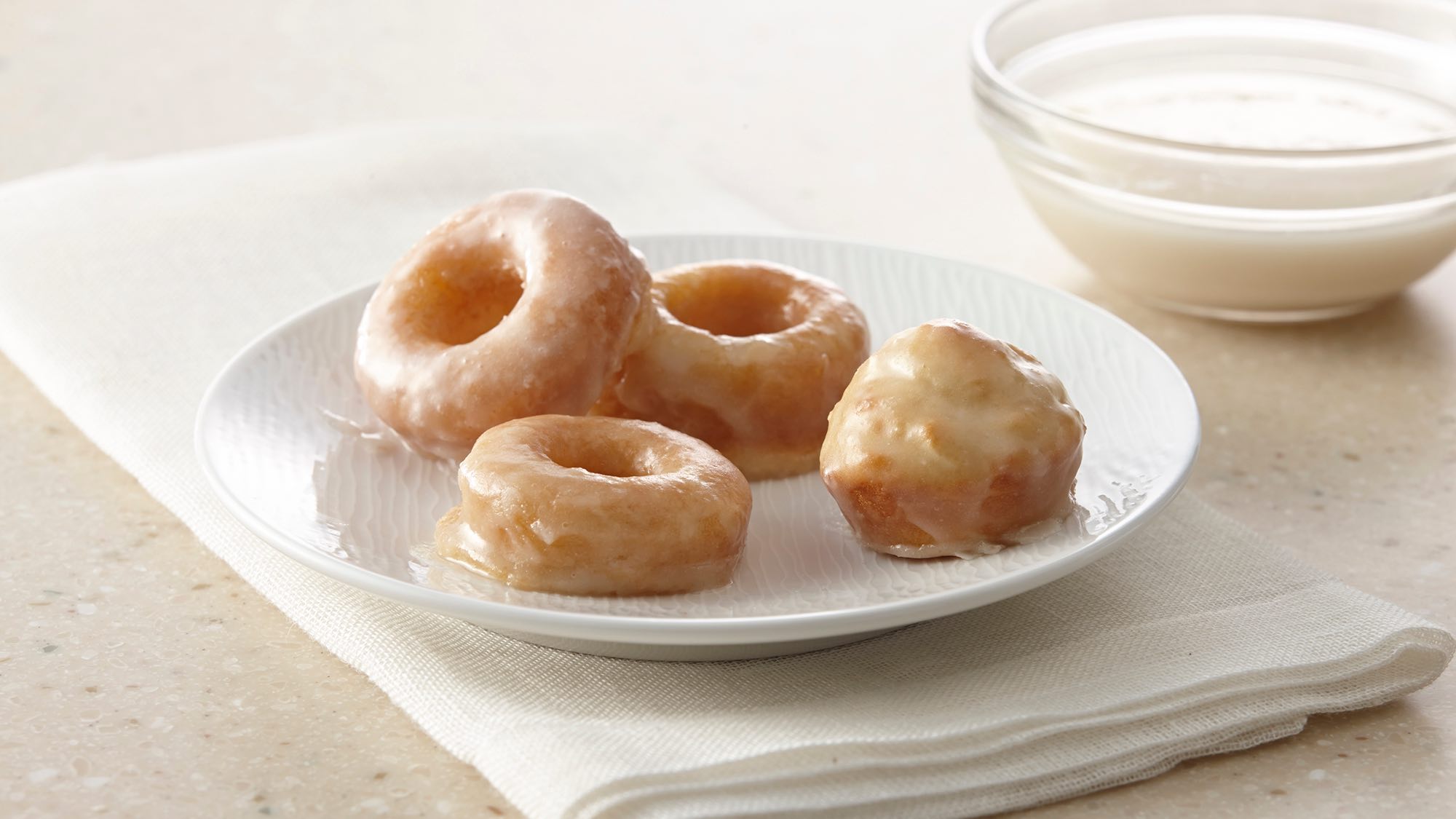 Thanksgiving dinner will never be the same – in the very best way – after you dish up this easy baked doughnut recipe for your guests.
Pumpkin Pie Spice delivers the signature flavor of the season, complemented by a sweet glaze made with the rich warmth of All Natural Pure Vanilla Extract. Perfectly acceptable as a breakfast treat, these doughnuts really shine as a memorable addition to any dessert table - holidays or not.
Ready To Make Your Own Homemade Doughnut Recipe?
Save your favorite doughnut recipes and organize your ingredients with our online meal planner. You can also make meal prep simple by creating a Flavor Profile, so you can store your favorite recipes and create grocery lists for easy shopping.