Just because you can't (er, shouldn't) eat buffalo wings three meals a day, doesn't mean it can't feel like you are. Because the truth is, the wing isn't the only thing. Equally important to the all-around buffalo-eating experience is the tingly hot sauce and tangy blue cheese. Once you learn to harness and finesse those flavors, you can really spread your wings when cooking (pun intended). Read on and learn some of the best buffalo chicken recipes with everything from slow cooker buffalo meatballs, to buffalo chicken potato salad, chili, and pizza.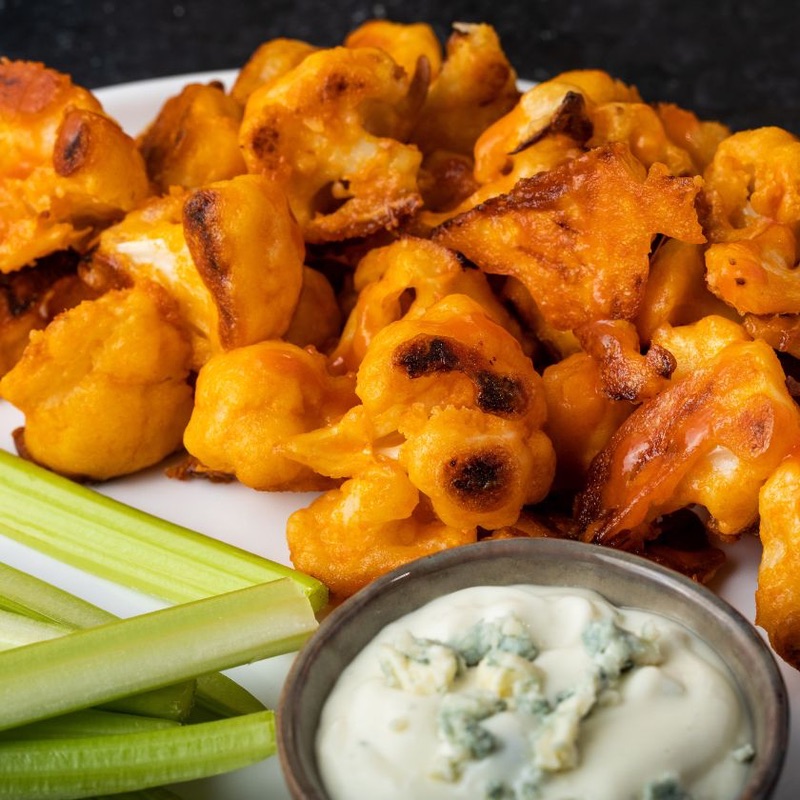 This recipe works in the oven, or it can easily be converted to a buffalo cauliflower air fryer alternative. Whether you're vegetarian or not, you won't miss the meat in these perfectly crunchy and spicy bites. And you don't need to contain yourself to cauliflower...if you follow this method, you can easily make anything from a buffalo shrimp recipe to buffalo tofu.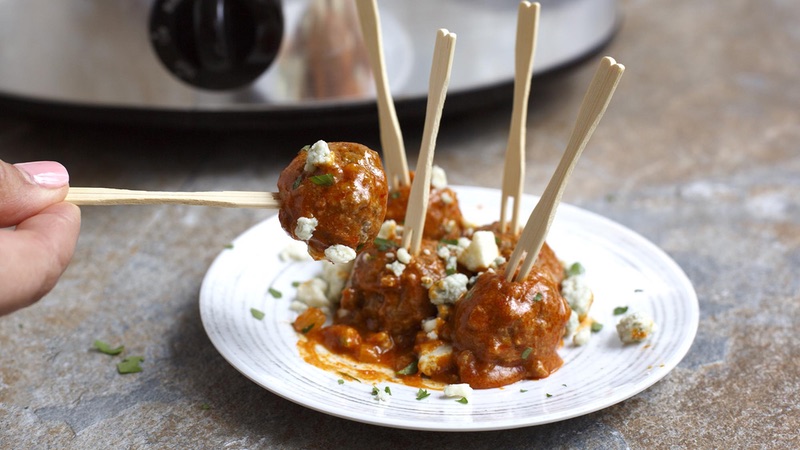 Why should chicken have all the fun? Check out this twist on an easy buffalo chicken recipe. Ground beef gets the buffalo treatment in these party-ready meatballs, which are awesome speared on toothpicks and enjoyed on their own, or served over rice or pasta for a complete, New Orleans-inspired meal.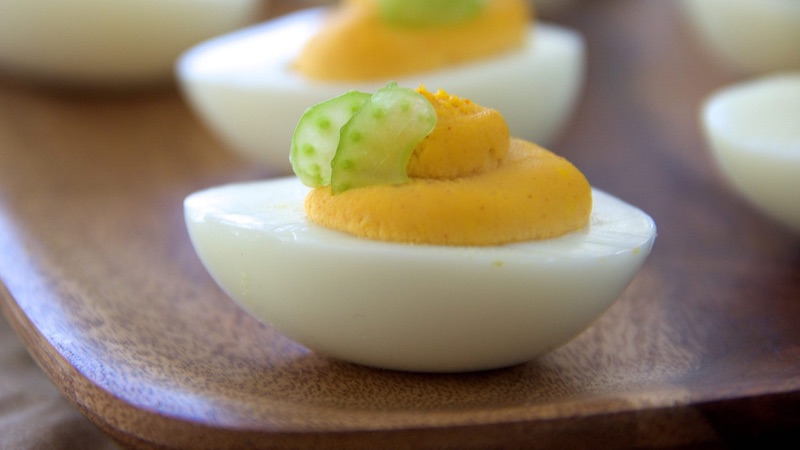 The basic mayo and mustard base gets kicked up a few notches with creamy ranch dressing, a healthy dose of FRANK'S RedHot®, a dash of Lawry's Seasoned Salt, and a garnish of thinly diced celery. We've got eggs for days!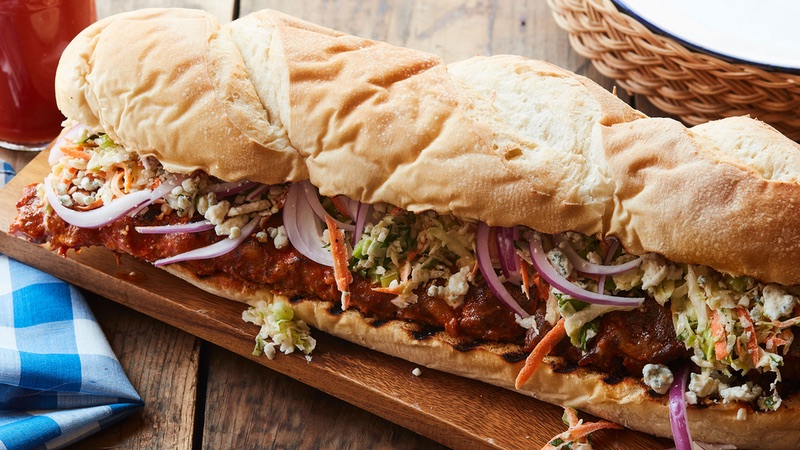 This over-the-top sandwich, custom made for a serious celebration, can easily grab a top spot for best chicken buffalo recipes. Boneless baby backs are smoked until tender with plenty of hot sauce, then piled on a crusty French bread loaf with seasoned slaw and crumbled blue cheese. If you thought buffalo wings required a super-sized supply of napkins, you'll want to assemble twice as many before approaching this hero!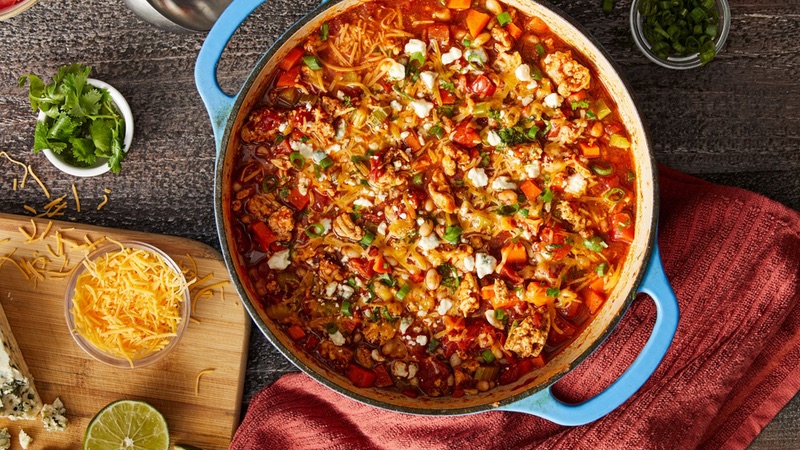 Buffalo is known for its freezing weather. So what better way to warm up, than with a wing-inspired pot of chili? This easy buffalo recipe is a definite wintertime crowd-pleaser. Instead of a bone-in bird, we use ground chicken for the meat, and add McCormick® Chili Seasoning Mix to bring the heat, for a blue ribbon-worthy chili that simply can't be beat!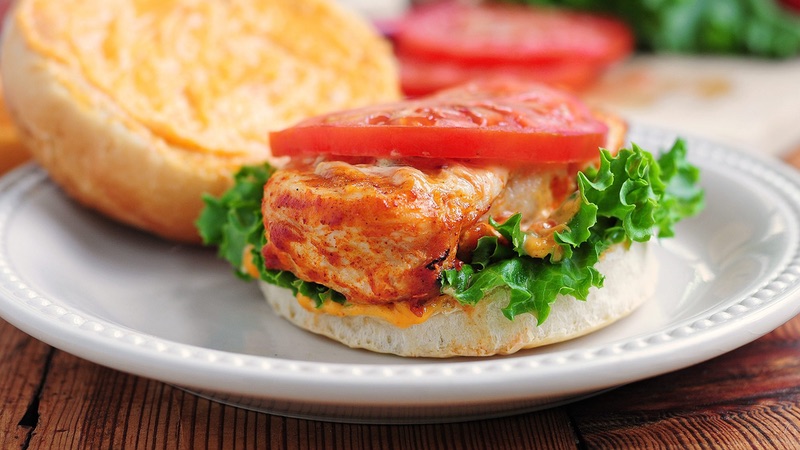 You'll find this less mess play on wings on many fast food menus. But our version is leaner, meaner and made with real ingredients. Think boneless, skinless chicken breasts marinated in mayo and buffalo wing seasoning, and then grilled to lock in the flavor!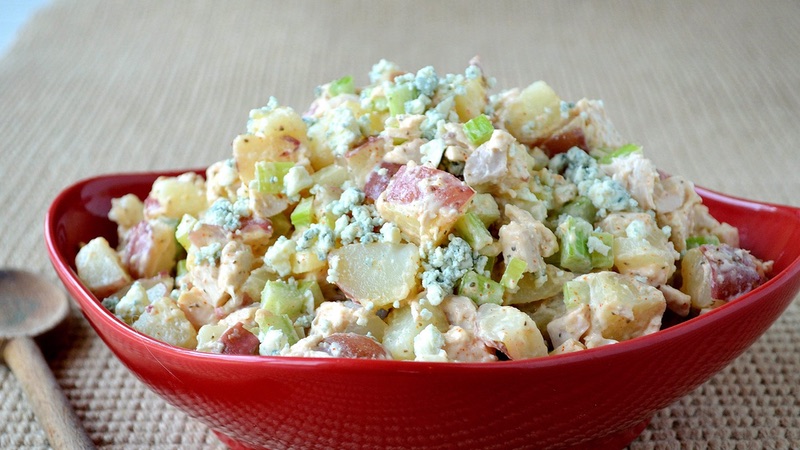 Bring this baby to a backyard barbecue or picnic, for an unusual twist on traditional buffalo chicken recipes, and get ready for a lifetime assignment of supplying the potato salad. Cubed chicken and fork tender red spuds are perfect for absorbing a creamy, celery seed-flecked dressing, which has a welcome heat from cayenne and zest from blue cheese.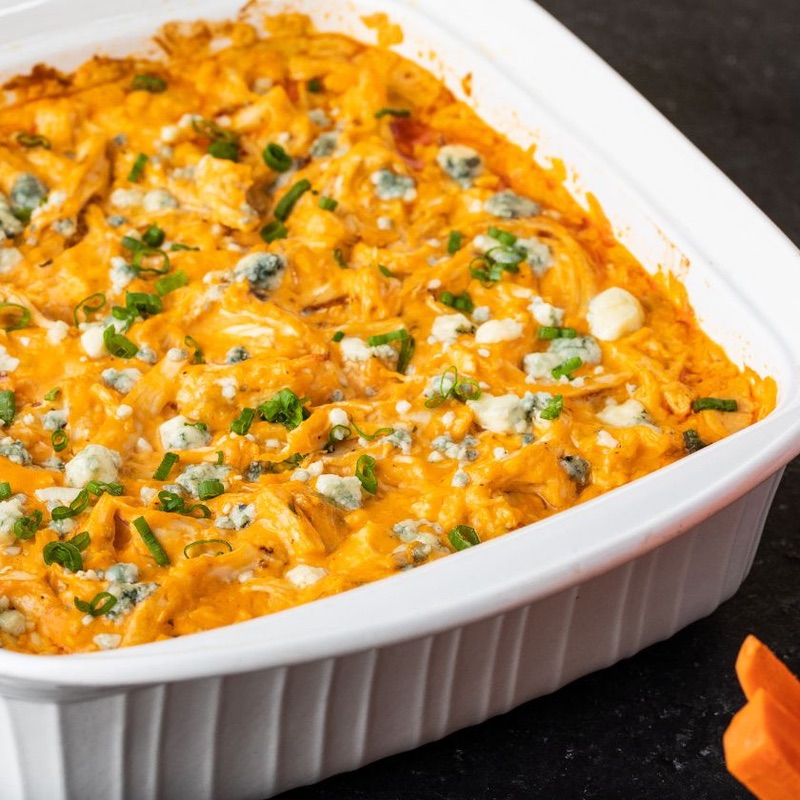 What is the best buffalo chicken dip recipe? What could be better than a buffalo chicken wing? What about a wing dunked in buffalo dip? We've combined cream cheese, ranch, blue cheese and plenty of FRANK'S RedHot®, for that full-on buffalo flavor you crave in every single bite.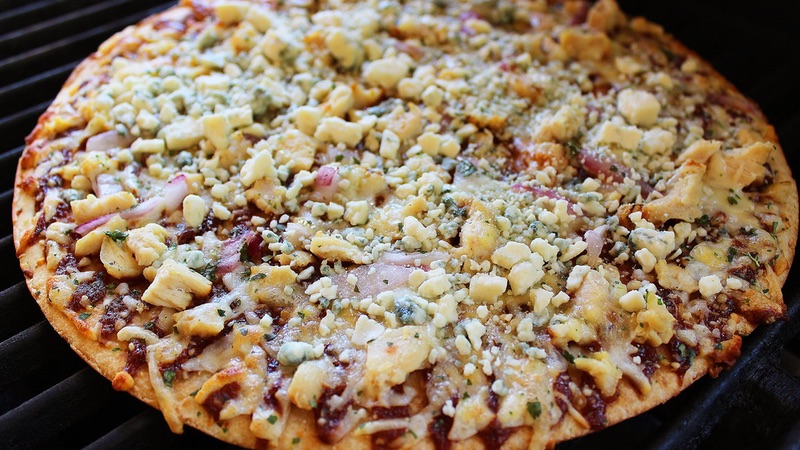 This buffalo chicken recipe brings two of the best finger foods together. As it is, chicken wings generally go toe-to-toe with pizza as perennial pub grub favorites. So when they join forces, all other snacks better step aside! And while we can totally imagine making this the star of a Super Bowl or tailgate party, both the chicken and dough are grilled, making it an especially welcome summertime recipe.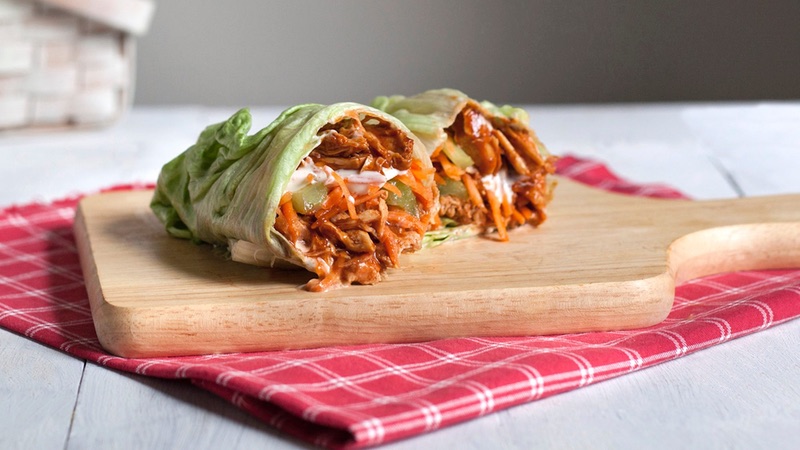 What better easy buffalo recipe than using up leftover filling? Press between tortillas, for a buffalo chicken quesadilla, or roll inside wrappers to make buffalo chicken egg rolls.
Find More Hot Sauce Recipes
Want more spice for your meals? Try some of our other favorite hot sauce recipes.
• Top Hot Sauce Recipes For Every Meal
• How To Make Korean Fried Chicken Wings At Home
• 5 Types Of Hot Sauce To Spice Up Your Diet
• Spicy Revolution
Need help planning your weekly meals and want to try new recipes? Save your favorite food, dessert, drink recipes and organize your ingredients with McCormick Meal Planner.