Step back ketchup and mustard - hot sauce is everyone's new favorite condiment! Hot sauce has never been more popular, with new variations popping up every day. After all, who hasn't tried Sriracha or Frank's RedHot? The hot and spicy food craze has been growing over the past couple of years and is showing no signs of slowing down. 
Not only can you use hot sauce to pack hot flavor into wings and ramen, but it's also the perfect low-calorie condiment to help you keep your New Year's diet going and stick to your New Year's resolutions to eat smarter. Win-win!
We've gathered 5 types of hot sauces you can use to rev up (and shake up) your diet. Read on to learn more about Sriracha, gochugaru, and other popular hot sauces, plus discover new spicy food recipes.
What is Hot Sauce?
So what exactly is in hot sauce and what makes it hot? While different sauces feature a variety of diverse ingredients, most hot sauces have one thing in common: the chili/chile pepper. The heat comes from a compound called capsaicin, which gives us the flavor of spice. Add in a combination of water and other ingredients like vinegar, sugar, or salt, and you have the magical product of hot sauce.
While it may be more visible now, hot sauce is hardly a new condiment. In fact, it has been used as a flavor enhancer for thousands of years! It's been said that chili peppers were made into a paste mixed with water and other ingredients almost two thousand years ago in Central and South America.
So now that you have some background information on hot sauce, let's dive into the 5 hot sauces that you have to try right now.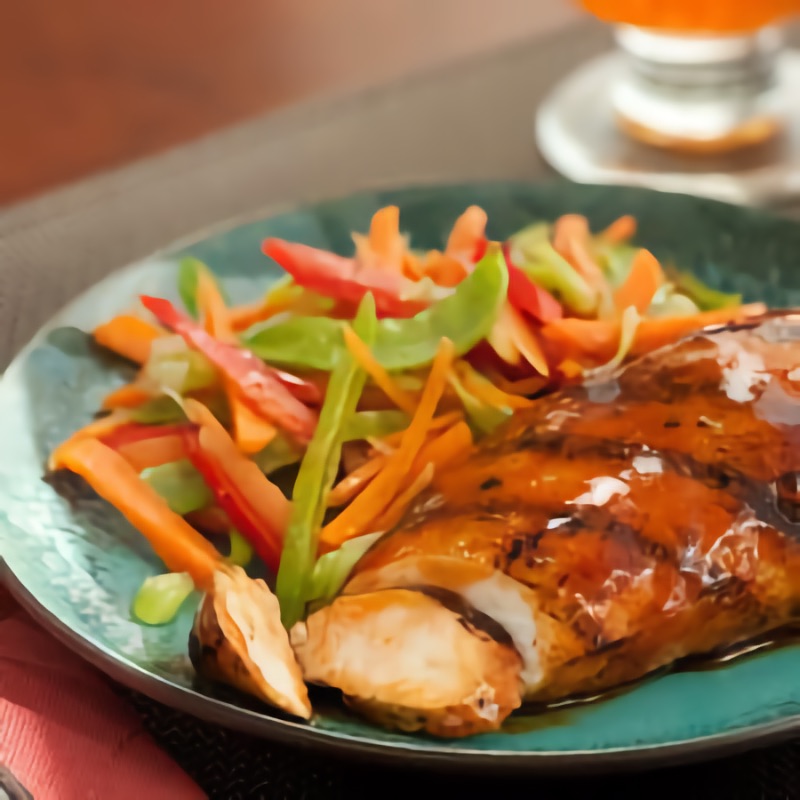 Heat Level: ***
As the most commonly consumed type of hot sauce, you're likely familiar with the quick, hot flavor of cayenne pepper hot sauces. Deriving its kick from long and skinny chilies known as cayenne peppers, this hot sauce style originated in Louisiana and is an essential part of buffalo sauce. 
Cayenne Pepper Hot Sauce Recipes
One of the best ways to incorporate this classic into your weeknight dinner rotation is using it in a salad.
This spicy chicken Caesar salad features a chicken marinade made up of Caesar dressing and Frank's RedHot Original Cayenne Pepper Sauce. With cherry tomatoes, romaine lettuce, shredded Parmesan cheese, and black olives, it's difficult for this salad to be boring. Go all the way and add a handful of French's Crispy Fried Onions (or crispy jalapeños if you want to pump up the heat).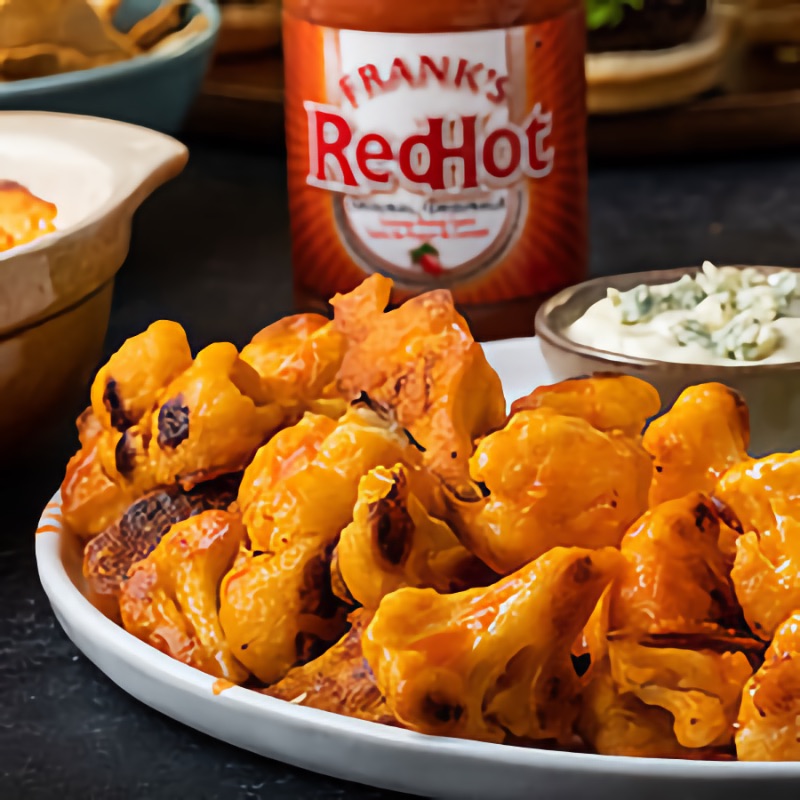 The fun doesn't stop at salads, though. Try adding Frank's RedHot to a honey glaze in this sweet and spicy chicken recipe, or if you're really looking for the perfect dinner to spice up your new plant-based diet, these buffalo cauliflower bites are sure to impress your taste buds - and your guests.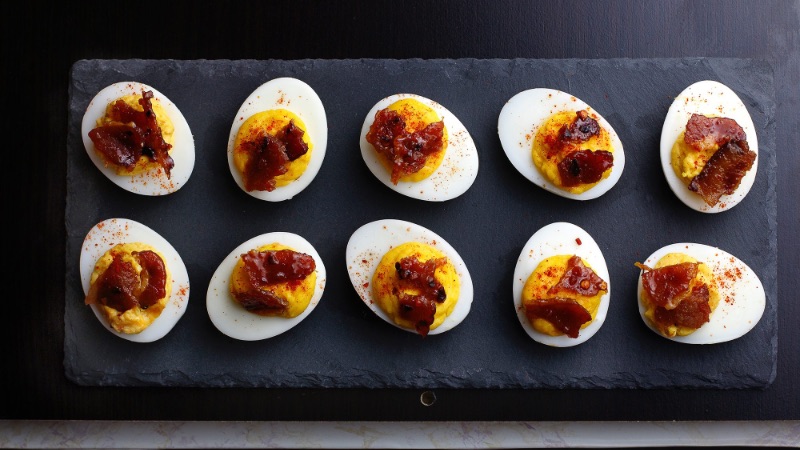 Heat Level: **
Native to Thailand, this popular hot sauce is usually made from a chili paste with garlic and red chili pepper along with sugar, salt, and vinegar. Sriracha is commonly used to spice up dishes like pho, a popular Vietnamese noodle soup, and as a seafood dipping sauce.
Sriracha Hot Sauce Recipes
If you're looking for a light meal that doesn't skimp on flavor, this easy spicy shrimp lettuce wrap recipe swaps out heartier tortillas for Bibb lettuce leaves and only takes 10 minutes to prep. Just remove the jasmine rice if you want a lower-carb recipe.
You're not limited to dinner options either - enjoy a kick of fiery heat with these spicy sriracha deviled eggs. They're great as an appetizer or mid-day snack.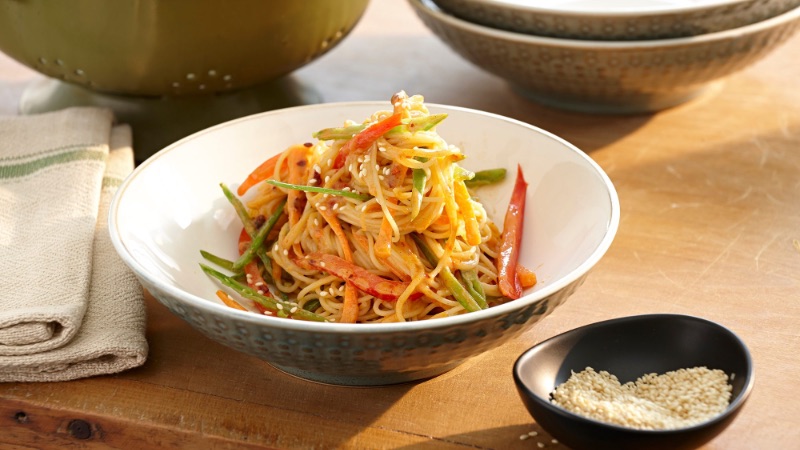 Or, take a stab at these spicy peanut noodles. Thinly sliced red bell peppers and julienned carrots add some vibrancy to this Asian-flavored angel hair pasta dish. With peanut butter and honey, this noodle recipe topped with toasted sesame seeds is nutty, sweet and spicy - all at the same time. Don't have powdered Sriracha? No problem! Sub it out for the sauce.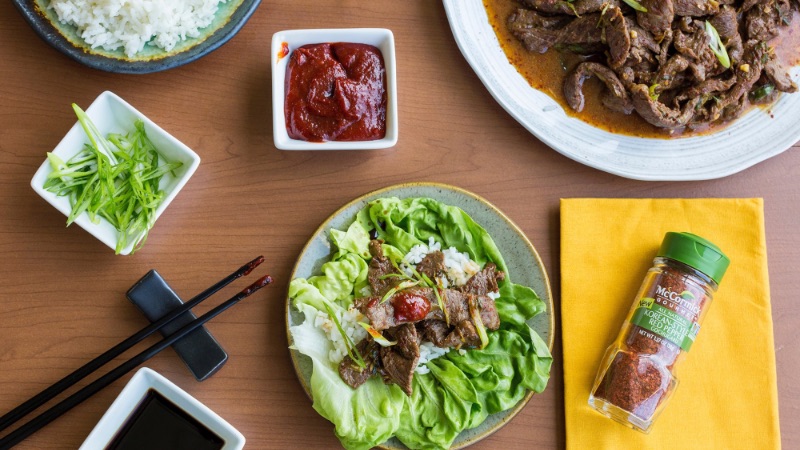 Heat Level: ***
What is gochugaru? Made from red pepper flakes or finely ground sun-dried red chili powder, gochugaru is an essential part of Korean cuisine and can be found in both a paste and powdered form. In fact, it's one of the top rising stars of 2019, so try it out and stay on trend! This slightly smoky chili powder has a sweet and spicy flavor that makes kimchi and Korean BBQ so addictively tasty.
Gochugaru Recipes
Try it while making bulgogi, a classic Korean dish whose name literally means "fire meat." Thinly sliced slices of sirloin or skirt steak marinated in brown sugar, gochugaru powder, ground ginger, and soy sauce make a tender, flavor-packed dish that tastes great served over a bed of crisp lettuce leaves and steaming white rice.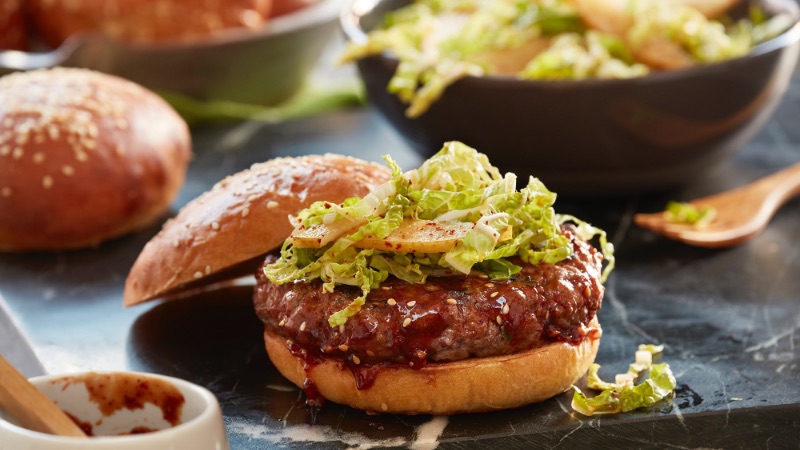 In the mood for something a bit... meatier?
These Korean BBQ burgers provide a triple dose of gochugaru for a cheat meal even you can feel proud of. This sweet yet spicy powder makes an appearance in the burger seasoning, the BBQ sauce, and in the kimchi slaw for umami flavor from three different angles. With crunchy cabbage and sweet pear along with spices like ground ginger, it's the ultimate weekend indulgence.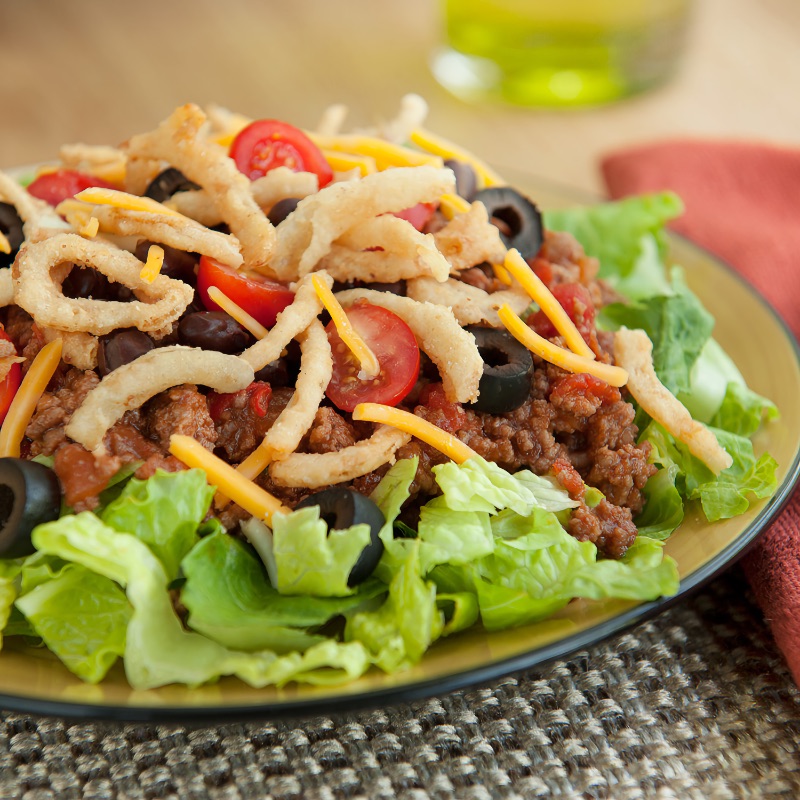 Heat Level: **
Fiesta, fiesta! Chile lime hot sauce is a Latin twist on classic hot sauce, thanks to the injection of zesty lime flavor. This mild Mexican-style hot sauce works great if you're craving that south-of-the-border flavor without the burn. 
Chile Lime Hot Sauce Recipes
When it comes to Latin cuisine, everyone loves a good taco - and our crunchy taco salad is a quick and easy way to get the party started. Topped with French's White Cheddar Crispy Fried Onions for an added crunch, this spicy salad packs in the protein with ground beef sautéed in salsa, black beans, and Frank's RedHot Chile 'n Lime Hot Sauce. Throw some olives and tomatoes in with your favorite cheese and voila - spicy taco salad!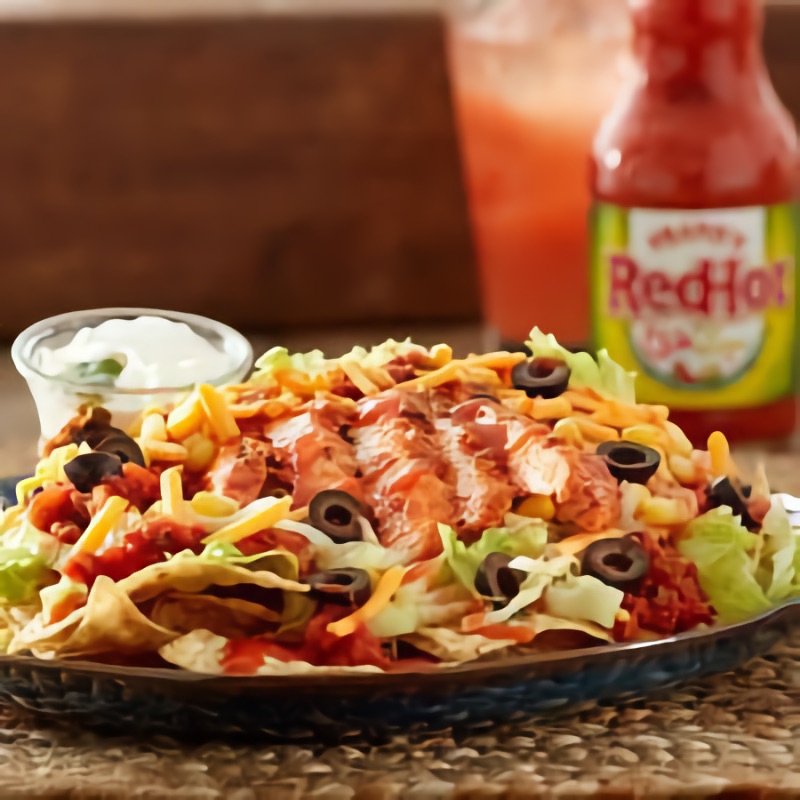 Looking for more recipes featuring chile lime flavor?
Check out these chile lime seasoned chicken breasts with a side of fruit salsa or this spicy grilled chicken salad - the perfect recipes for a tasty homemade lunch.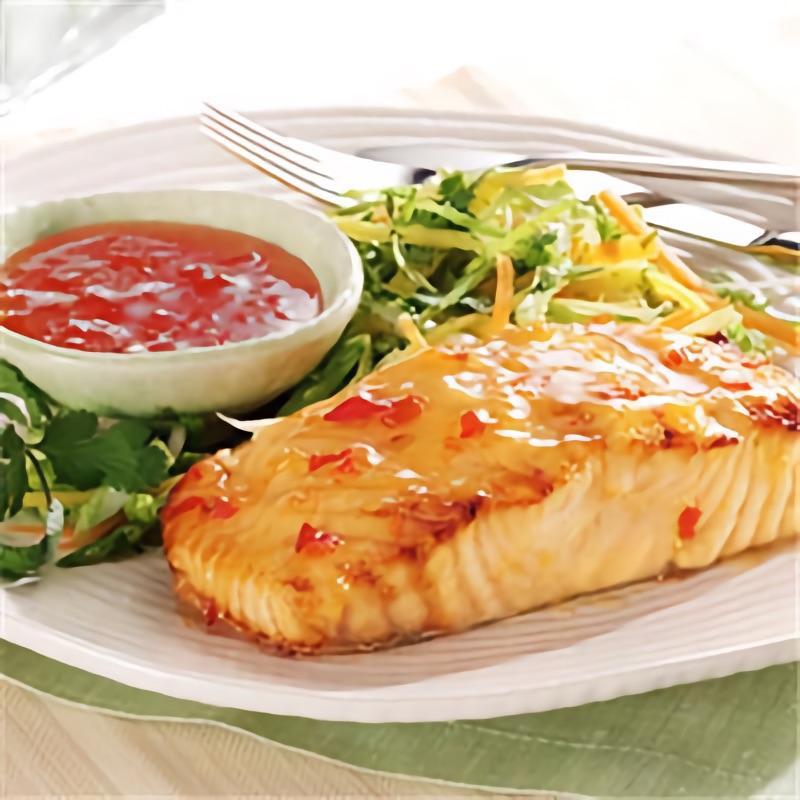 Heat Level: *
Want spicy with a dash of sweetness? Meet sweet chili sauce.
Originating from Thailand, sweet chili sauce offers a slight reprieve from the explosive heat of the spicier hot sauce options. That doesn't mean it doesn't have a kick, though. A pulpy and zesty sauce typically made from red chili peppers, garlic, and sugar (or honey), this fusion sauce is a slightly sweet, full-bodied alternative to traditional hot sauce.
Thai Sweet Chili Sauce Recipes
That makes it the perfect glaze for protein like chicken or fish, like in this baked salmon with sweet chili sauce. An irresistible mix of sweet and spicy flavor on hot, flaky salmon is the perfect way to up the ante on weeknight dinner.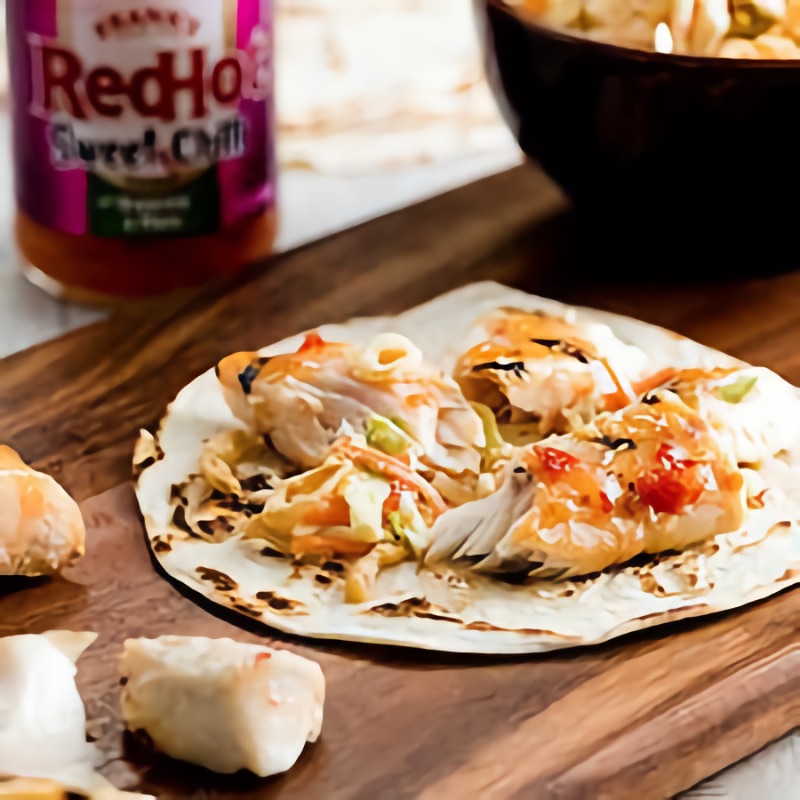 It also works in dishes like this chicken and vegetable stir fry or these lime fish tacos. 
Don't be afraid to use hot sauces in unconventional ways - it's a versatile condiment that complements virtually any type of recipe. Plus, we all know it's easier to stick to your resolutions year-round when you've got a variety of flavor choices to help switch up the flavor palette.
Turn the heat up on your cooking and check out more hot sauce recipes today!