Better-for-you recipes have met their ultimate match: Frank's® RedHot®. It's one of the easiest, lower calorie ways to dial up the flavor of your favorite foods – and discover new ones. 
Looking for more ways to put hot sauce on literally everything? We've put together a sizzling, hot-sauce-themed menu full of hot and spicy appetizers, entrées, drinks, and more.
Featuring 5 smoldering hot sauces - from our Original Cayenne Pepper Sauce to the XtraHot version to game day favorite Buffalo Wings Sauce, plus sweet and spicy Sweet Chili® Sauce or Latin-inspired Chile 'N Lime™, eating better has never been tastier.  
Spicy Appetizers
Whip out that bottle of Frank's stashed in your bag and start the party early with these piping hot appetizers: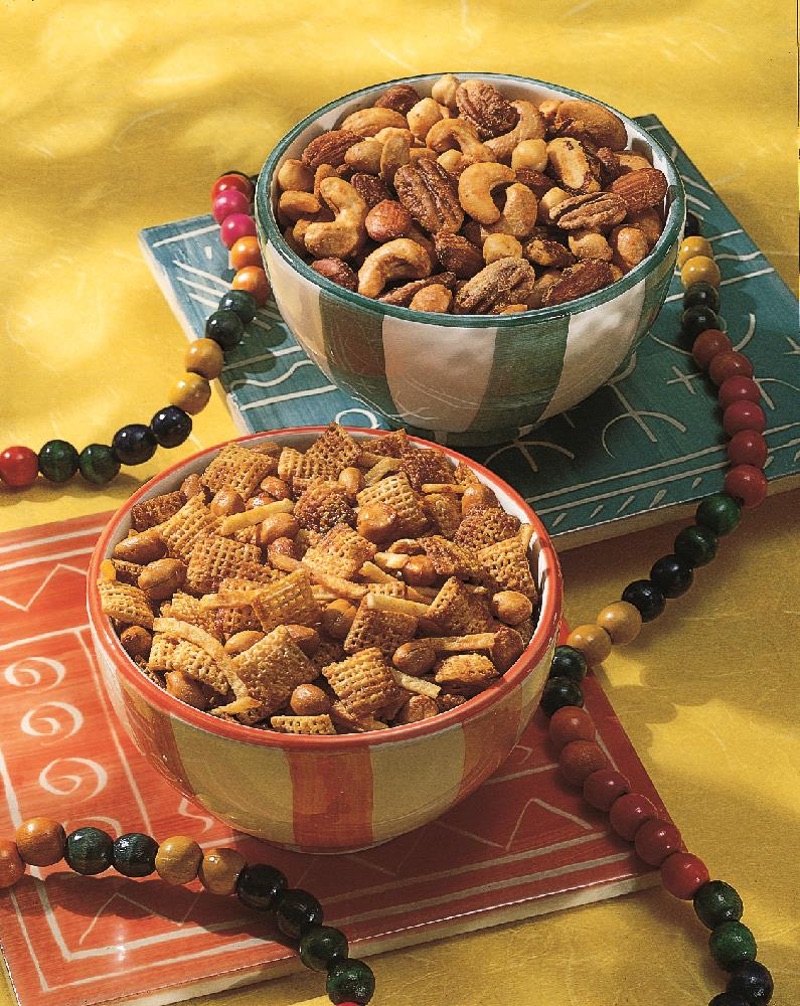 Spicy Cinnamon Popcorn: Snack smarter and savvier with this sweet and spicy treat. Hot sauce, honey, and ground cinnamon come together for the perfect flavor concoction.

Zesty Party Mix: Go nuts (literally) for this savory roasted peanut and cereal square-filled snack.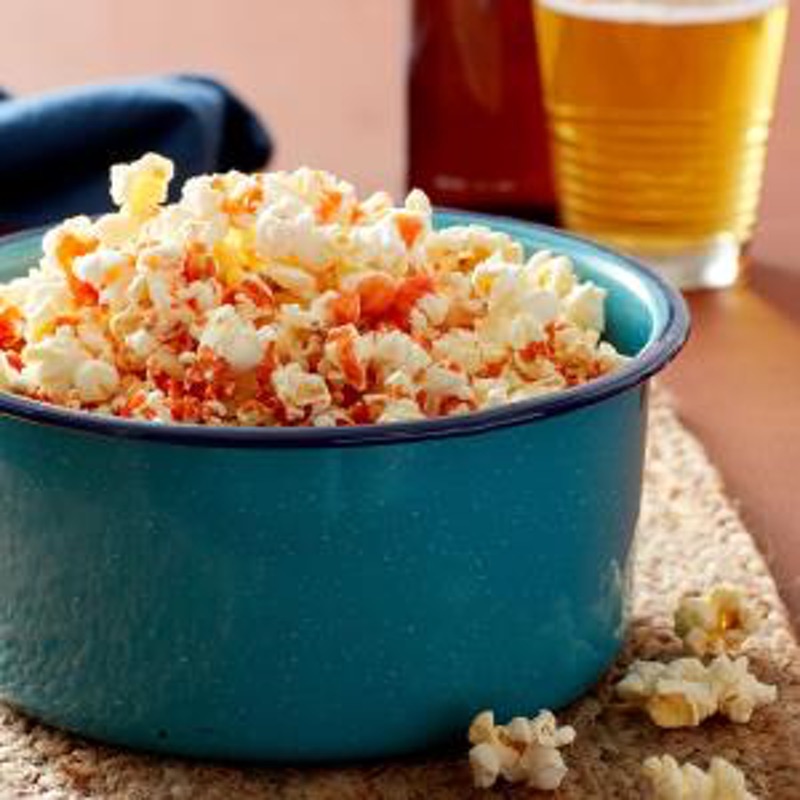 We all know and love this classic sauce when it's slathered all over crunchy, juicy chicken wings, but it's time to flip the switch and experience buffalo sauce in a brand new way. Here are 2 of our favorite buffalo-flavored appetizers:
Buffalo Cauliflower Bites: Craving wings? Treat yourself to these addictive bites of cauliflower. Tossed in a buttery buffalo sauce, party guests will be poppin' 'em by the handful in no time.
Buffalo Ranch Popcorn: Yes, you read that right. Buffalo + ranch + popcorn, ready in less than 5 minutes.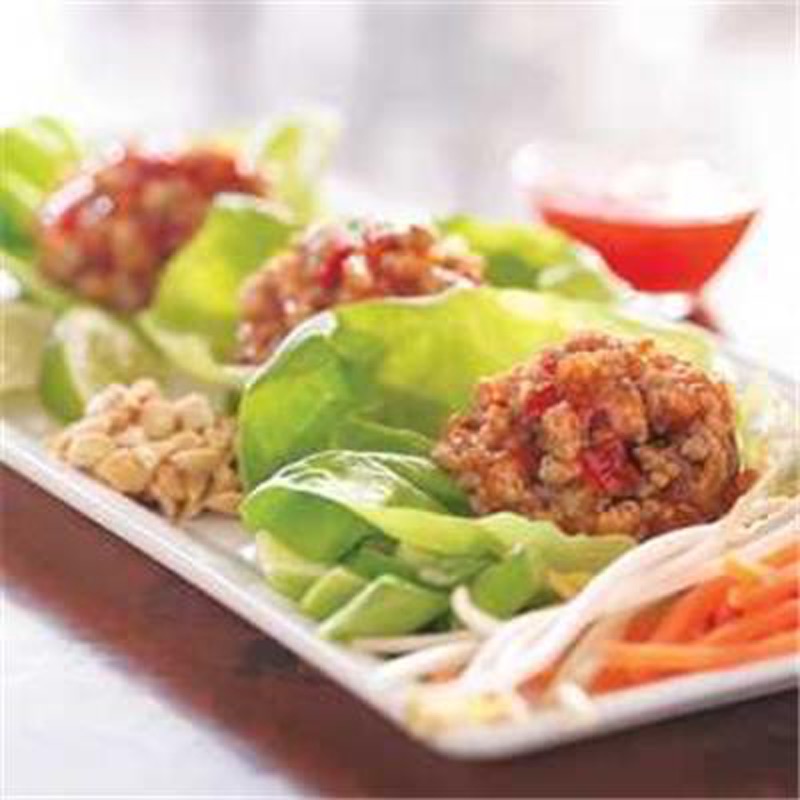 Flavored with: Frank's RedHot® Sweet Chili® Sauce, a tangy yet sweetened red-chili-pepper-fueled hot sauce from Thailand
Don't let the distinctively sweet first bite fool you – red chili pepper fueled heat can catch up to you fast. Try it out with two of our fave apps:
Thai Turkey Lettuce Cups: Yeah, yeah, we know - lettuce sounds boring . Trust us when we say you won't be able to stop eating these spicy turkey-filled cups.
Asian Sliders with Ginger Slaw: Upgrade your app repertoire with these fiery ginger-flavored sliders packed with irresistibly tender pork tenderloin.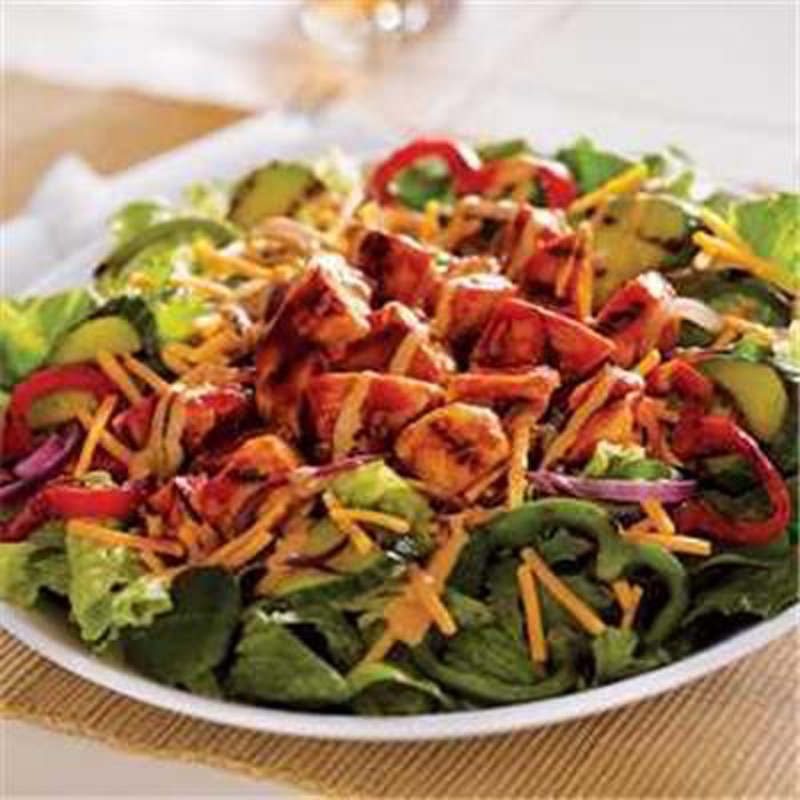 Spicy Entrées
Hot in here yet? From noodles to soups to salads, it's easy to get creative with your choice of hot sauce to flavor all types of dishes. Melt away your hunger with these scorching-ly delicious entrées: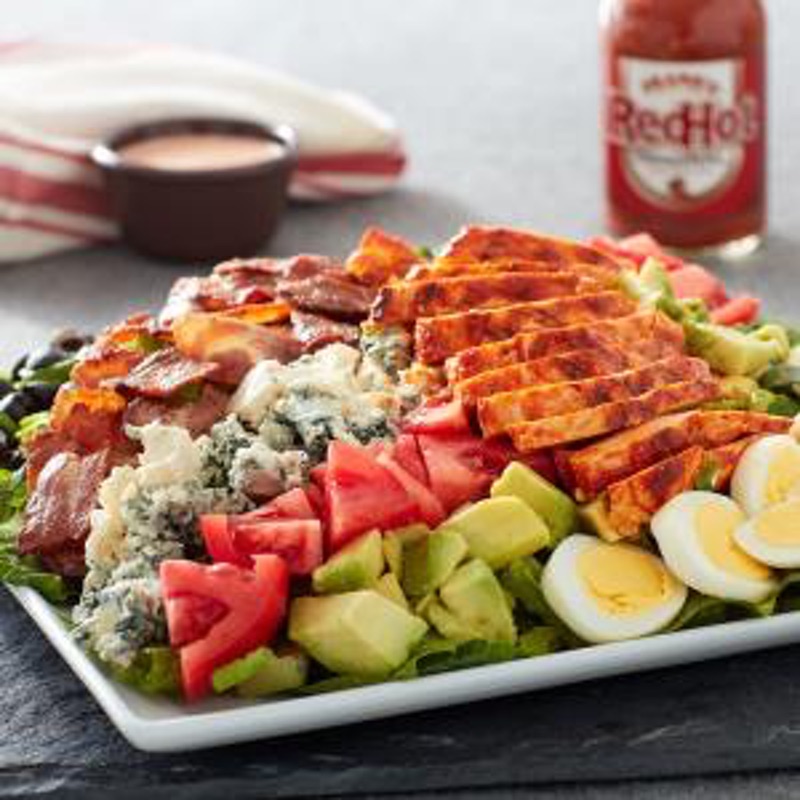 Flavored with: Original Cayenne Pepper Hot Sauce, the secret ingredient in the first ever Buffalo Wings made in 1964
Say goodbye to food babies and post-Game Day guilt with our top 3 spicy entrée recipes:
Buffalo Ranch Chicken Cobb Salad: Ranch + buffalo flavor? Irresistible.

Sizzling Sesame Noodles:

Spicy?

✓ Asian flavors? ✓ Noodles? ✓. The perfect trio.
Southwest Quinoa Salad: Finally swipe right on grains. Original Cayenne Pepper Sauce gives this quinoa recipe the heat and flavor it's always deserved.
Perfect for those daring enough to take the leap – test the waters for yourself with these two spicy dishes:
Seafood Pasta Fra Diavolo: Sub out traditional pasta for zucchini noodles in this seafood delight.
Quick and Easy Tacos: Use lean ground beef or swap out for shredded chicken or turkey for a less guilt version.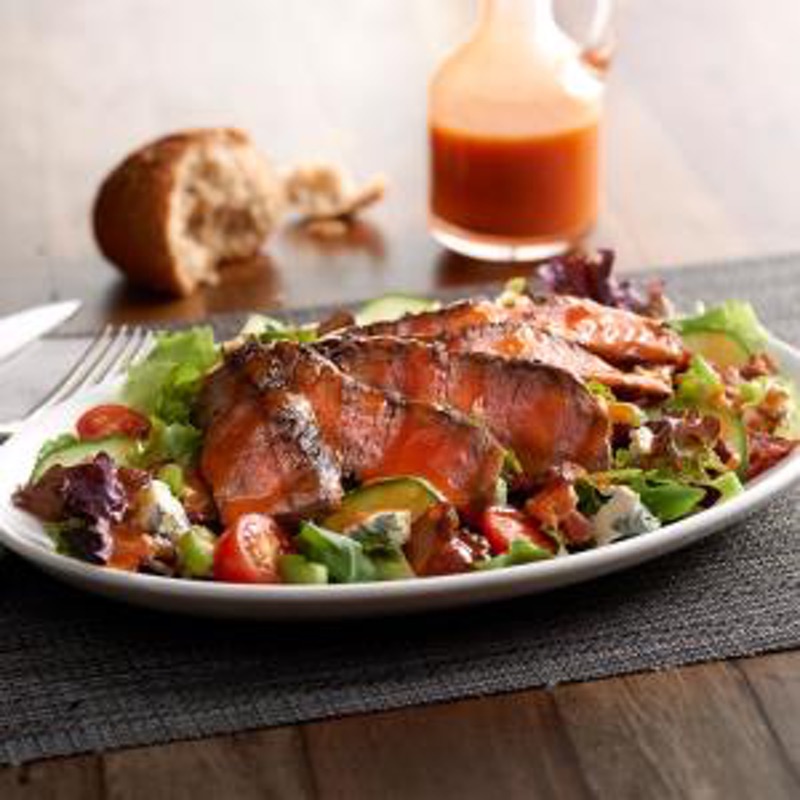 Did somebody say Mexican food? The fiesta has officially arrived. Avoid an enchilada-induced food coma with three lighter yet still tasty recipes:
Grilled Chicken Tostada Salad: Throw your salad its own party with this olive and cheddar cheese topped salad that packs a chili powdered punch.
Santa Fe Vegetable Gazpacho: This savory veggie packed hot sauce flavored soup beats out dreary days and cold weather.

Marinated Steak Salad: Grilled/broiled savory steak and salad marinated in Frank's RedHot? Yes, please!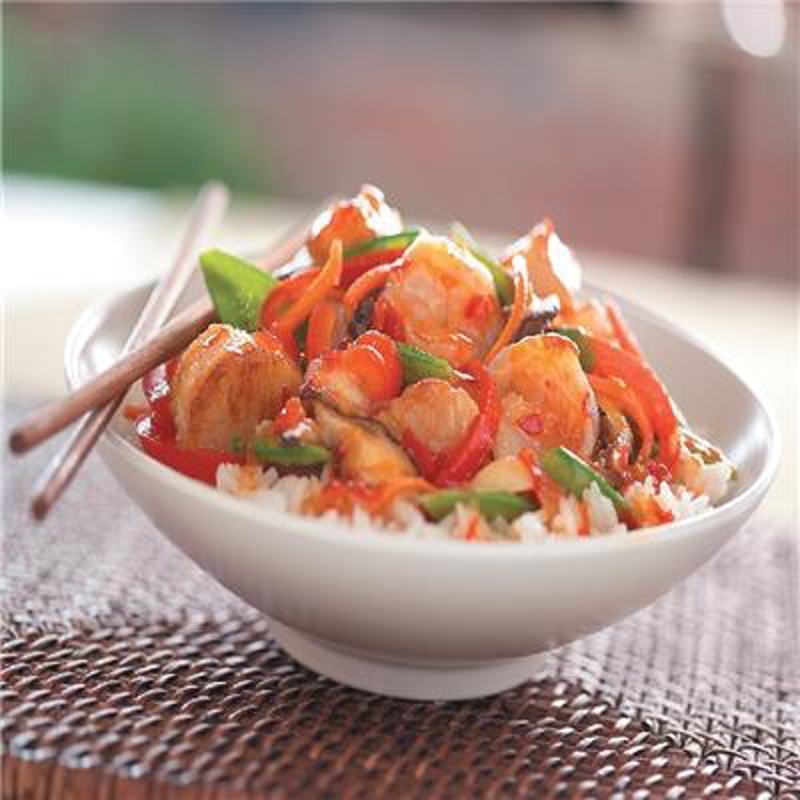 Flavored with: Sweet Chili® Sauce, the easiest way to get Thai flavor without hopping on a plane
All that heat got you too tired for a full blown meal? Go the stir-fry route and throw all your ingredients into a saucepan (and swap out rice for a lighter carb option like cauliflower rice or zucchini noodles) with two of our top sweet and spicy entrées:
Chicken and Veggie Stir Fry: Cross meal prep off your to-do list with gingery, savory stir fry goodness.
Thai Shrimp and Scallop Stir Fry: Save a trip to the restaurant with Thai flavor ready in less than 25 mins.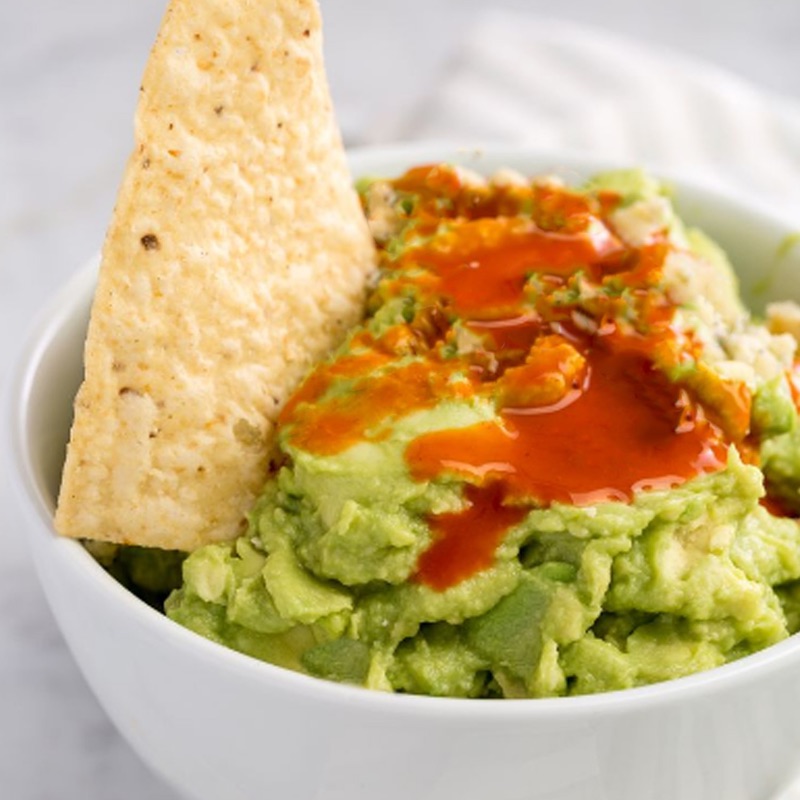 Hot Side Dishes
And now we dip! It's way too easy to take your meal from better-for-you to not-so-great with side dishes. Our solution? Dips + Frank's RedHot.
Bet you didn't know that hot sauce and avocados make an explosively delicious side dish combo.
Try our spicy avocado dip recipe for yourself and whip up more spicy side dishes with these red-hot dip recipes:
Orange Apple Salsa:

Chill off with a scoop of sweet salsa.

Smoky Eggplant Dip: Savory Mediterranean taste, on demand.
Spicy Buffalo Ranch Dip: Love vegetables again with this buffalo dip recipe.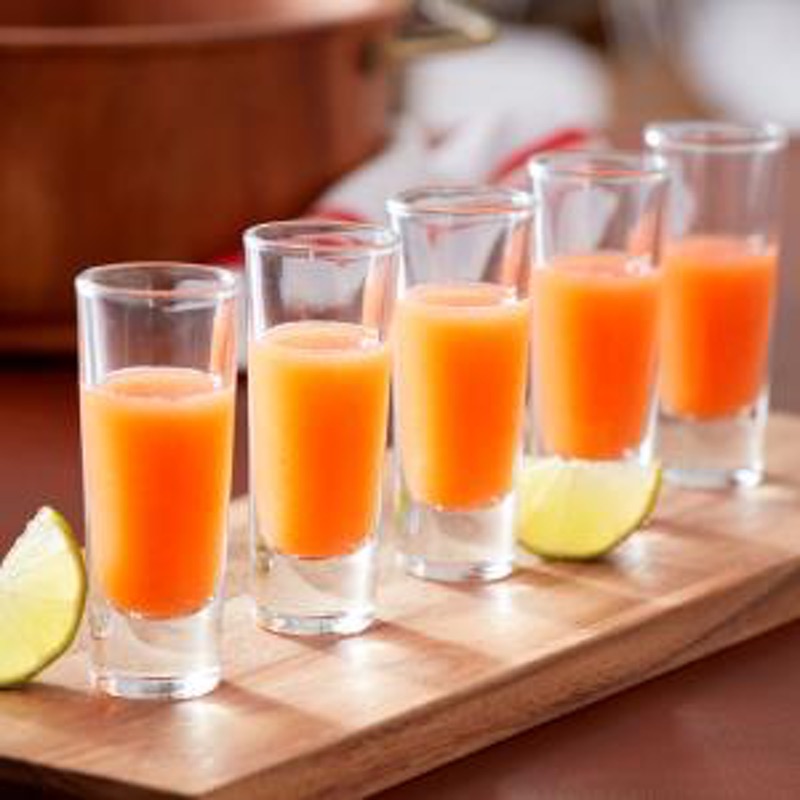 Spicy Cocktails
Take "I put that s*!t on everything®" to a whole new level with hot sauce in your drinks (and yes, before you ask – you CAN put hot sauce in your drinks). We're not just talking Bloody Mary's, either.
Upgrade your drink game with these uniquely hot drink recipes. Bottoms up!
Better-for-you ≠ Boring. Don't be a victim of flavorless food anymore. Take "New Year, New You" way past January with these hot sauce recipes. And now that you know better, do better.
Rev up the engine on your recipe repertoire and discover more Frank's RedHot recipes here.