Tofu often gets a bad rap.
It's a mystical food to many, tucked away inside macrobiotic Buddha bowls served by vegan restaurants. It's the kind of food that a lot of people plan to try one day but never seem to get around to.
The result is a marginalized meal that most home cooks would find intimidating in the kitchen.
In spite of its mystique, tofu has been with us for millennia. First seen in ancient China, there's a reason that you can still find it in your local supermarket 2,000 years later: it's delicious.
It's high in protein and low in both carbohydrates and saturated fats. Enough is enough. With all these great qualities, it's time for tofu to come out of the shadows.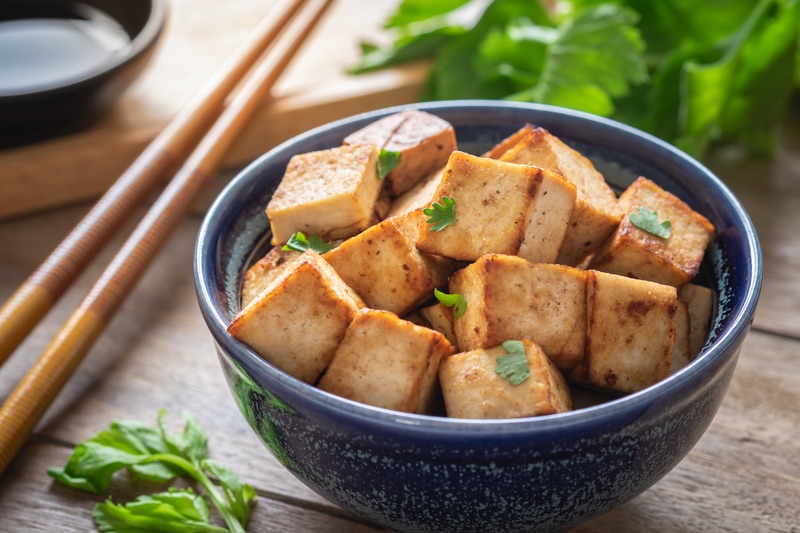 What is tofu?
Tofu begins its life as soybeans. Its makers dry the beans and then soak them in water, grinding them to create soy milk. They add natural thickening agents and water to form the milk into curds that which they then pour into a mold. That's how you get the common block-like tofu that's most popular in the US.
Types of Tofu
Those bean-born bricks are what's known as firm or extra-firm tofu, and that's what you get when you squeeze more moisture out of them using a press. Their rubbery texture makes them a great meat substitute, which is why they're so popular in vegetarian dishes in the west.
Firm tofu isn't the only form of tofu you can buy, though. Leaving more moisture in the curd and foregoing the press gives it a creamy, yogurt-like consistency that makes it a perfect replacement for dairy and eggs. This is soft (also known as silken) tofu.
Check the kind of tofu called for in recipes, because stores often sell both silken and regular tofu in soft, firm, and extra-firm varieties. Even an extra-firm version of silken tofu is still softer than regular tofu.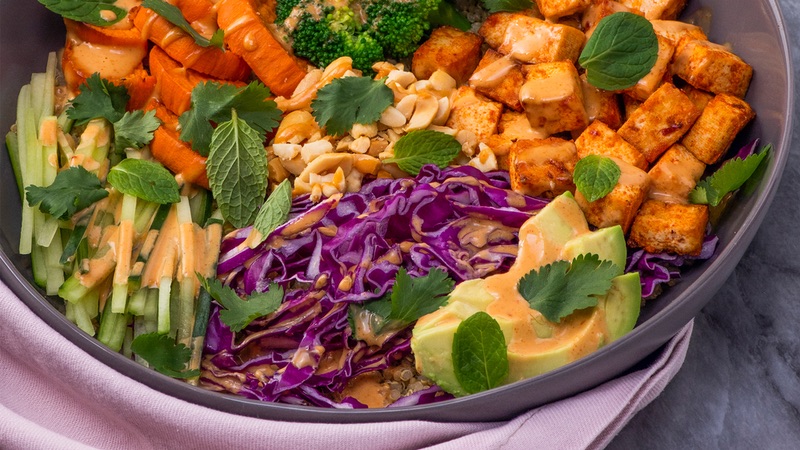 Ways to Use Tofu
That's what's so great about this ancient ingredient: It's your culinary friend, bending and adapting to whatever you're cooking. Its multiple forms mean that there's a tofu type for whichever dish you're working on. You can even buy a fermented version in the form of pickled tofu.
Tofu doesn't just adapt its texture to whatever you're cooking with; it also adapts to the flavors you're using. People often attack tofu as bland, but they're missing the point; it takes on the flavor of whatever you cook it with.
If you want to add more flavor to regular tofu, then marinade it in your sauce of choice before using it.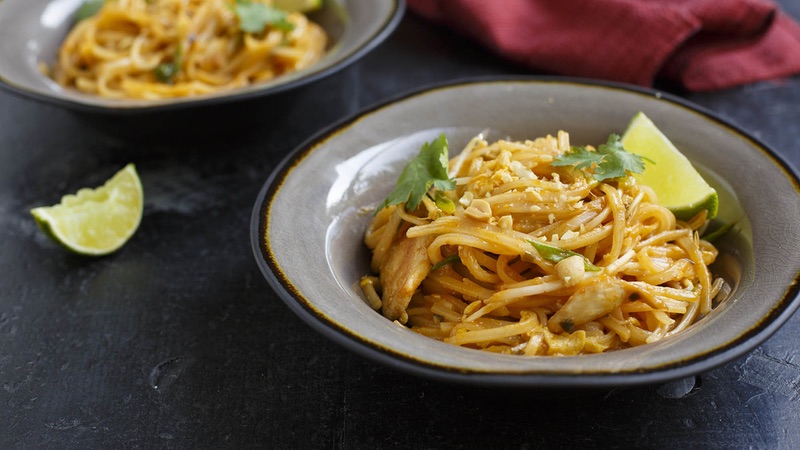 Tofu Recipes
So how can you cook tofu, exactly?
It's versatile enough to stew and stir fry, to deep fry for crispy tofu, to add in sauces, or even to make dips from. You can even stuff it with other things. Its ability to substitute for so many other foods creates thousands of tofu recipes.
Tofu in Smoothies & Desserts
Silken tofu makes an excellent ingredient for smoothies and desserts. Try adding it to a cinnamon strawberry smoothie in place of yogurt, or create an innovative dessert by substituting it for heavy cream in a bananas foster rice pudding.
It's a great way for lactose-intolerant cooks to enjoy desserts that would otherwise be off the menu.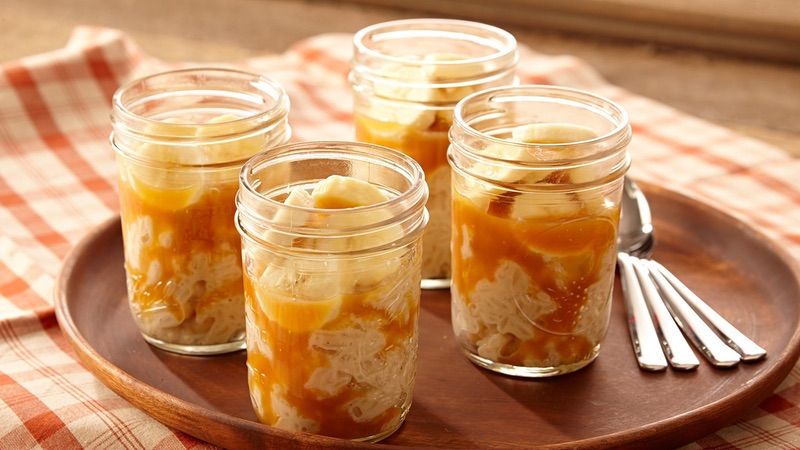 Tofu Appetizers
Create an appetizer that is also a conversation starter by teaming tofu with Brussels sprouts and butternut squash to make some hearty veggie skewers that can also serve as a side dish.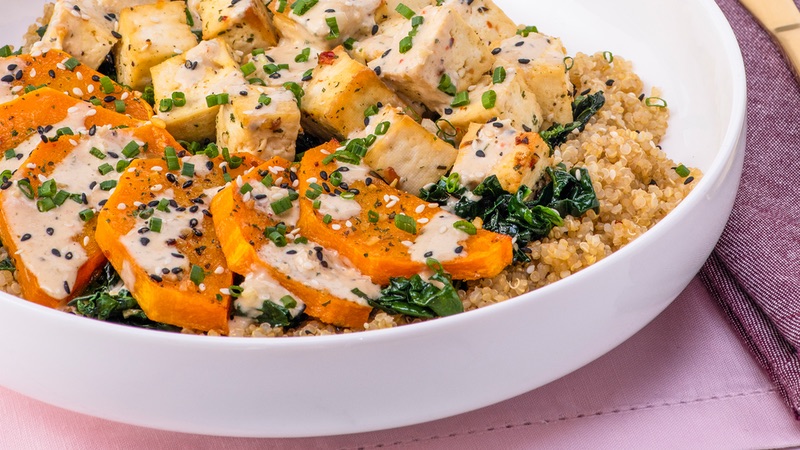 Tofu Entrees
Embrace tofu in your main courses too. Substitute extra-firm tofu for chicken in this pad thai recipe. Alternatively, line up a better-for-you meal with a tofu Buddha bowl or hearty tofu bowl.
These vegan tofu recipes give you a diverse array of veggies that complements the meaty texture of extra-firm regular tofu.
If you haven't tried this versatile ingredient, experiment with a dish or two. Aside from providing a dessert alternative, it can also help you balance the amount of meat in your diet. 
Want more ways to substitute meat for plants? Take a look at these plant-based recipes.