Flavor Profile
The sweet, spicy aroma of cinnamon is like an instant hit of happy. It immediately conjures up the warm glow of winter holidays and family gatherings, with iced breakfast buns and spice cookies straight from the oven. Even the morning oatmeal of childhood takes on a special glow in our cinnamon-scented memories. Cinnamon sticks—also called cinnamon quills—are ideal for infusing that rich, spicy flavor and aroma into slow-cooked stews and simmered beverages. It's beloved around the globe for adding toasty warmth to sweet and savory dishes alike. Try this: Use a cinnamon stick to stir your morning coffee. Now take a moment to inhale the scent. There's no better way to start the day!
Usage
Cinnamon sticks lend warmth to any hot beverage. Use a stick to stir your morning coffee, espresso or hot cocoa. Simmer it into apple cider or mulled red wine. We especially love using them as fragrant swizzle sticks for hot toddies and buttered rum.
Indian cooks use many spices in their curry blends, and cinnamon sticks are a favorite. They simmer the sticks into curries, especially for chicken or lamb, and use them to flavor biryani, a soulful dish of rice, meat and vegetables. We especially love cinnamon's flavor in vegetable curries made with eggplant and tomato.
Familiar with pho? This satisfying Vietnamese favorite is a brothy bowl of rice noodles, with beef or pork, bean sprouts and sprigs of fresh cilantro. The secret is in the long-simmered broth, flavored with cinnamon stick, peppercorns and star anise.
Perfect Partners
Is there a more comforting way to start the day than oatmeal with cinnamon? Add a cinnamon stick to the cooking water. Stir in the oatmeal, plus a teaspoon of brown sugar and a handful of almonds. Rise and shine! Slowly braised beef—short ribs, chuck roast, sirloin cubes—is a comforting, cool-weather dish. Start with diced bacon; brown the meat and a couple of chopped onions. Add a savory liquid—beef broth, tomato juice or red wine. Toss in a cinnamon stick, thyme leaves, a bay leaf, salt and black pepper. Serve with heaps of mashed potatoes.
Flavor simple syrup with cinnamon sticks to use in cocktails, iced tea and lemonade. Bring a cup each of sugar and water, plus two cinnamon sticks to the boil over medium heat. Simmer until the sugar is dissolved. Use this to sweeten any beverage—or pour into a mason jar, tie with ribbon and gift it as a sweet, homemade treat from the kitchen.
Substitutes
Q: If I don't have cinnamon sticks on hand, what makes a good substitute?
A: When it comes to whole cinnamon sticks as a decorative garnish for food or beverages, the real thing is best. But for cinnamon flavor, ground cinnamon is the answer. For each cinnamon stick called for in a recipe, use 1/4 teaspoon ground cinnamon.
History/Fun Facts
Cinnamon has meant many things to many people over its long history. Ancient civilizations called it "sweet wood" for its warm flavor and woodsy, sweet aroma. The Egyptians, including Cleopatra, used it as perfume. And it served as a much-needed room freshener, burned like incense, during the Middle Ages. In Chinese mythology, pilgrims gained immortality from eating the fruit of the cinnamon tree. We love the thought that people over the ages have appreciated the wonderful aroma of cinnamon as much as we do today.
Popular Recipe Recommendations
Summer Sangria with Grilled Fruit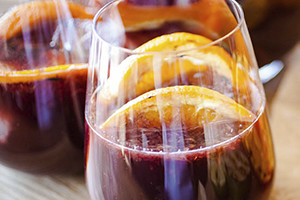 Cajeta Fruit and Nut Warm Brie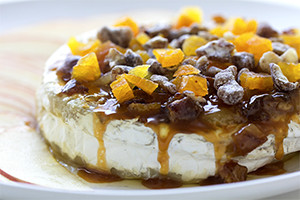 Cinnamon-Braised Lamb Shanks with Mashed Plantains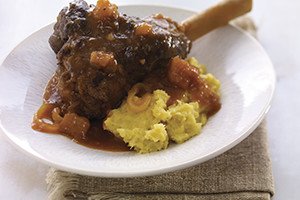 Thyme and Cinnamon Poached Pears