It's easy to feel run down during winter when the days are cold and the nights are long. Your go-to drink to stay warm in the winter may be a hot cup of tea or a nice cup of joe. But you can stay energized and keep cozy from the inside out with great tasting, easy to assemble wellness shots, made from turmeric and ginger spices pulled straight from your pantry! 
1. Ginger Shot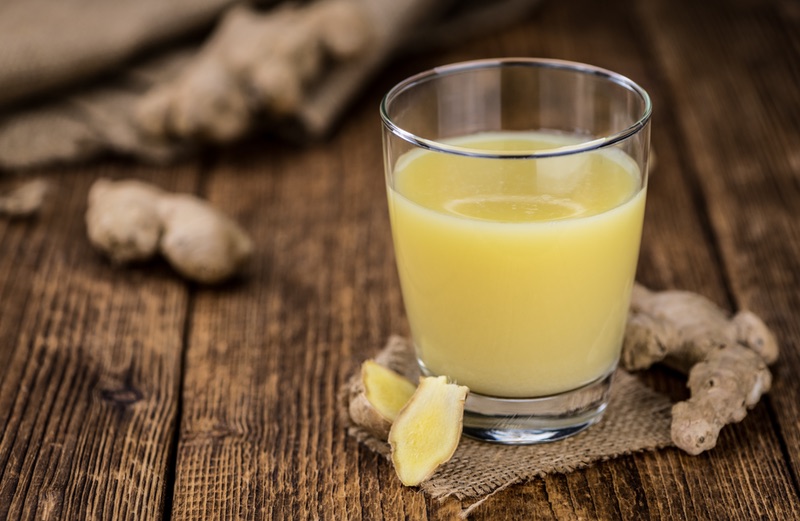 Forget about that cup of coffee. There's nothing quite like invigoratingly spicy ginger shots for jumpstarting the day. Just the thing for waking up your body and enlivening the taste buds (not to mention clearing out those sinuses!). And while shots are often made using the fresh, pressed root, you can substitute high quality, organic ground ginger. 
How To Make Ginger Shot
Simply steep 1 teaspoon of organic ground ginger in 1 cup of hot water for 5 to 10 minutes
Strain out the solids using a fine-mesh strainer or coffee filter
Sweeten with honey, if desired
Divide into 1-ounce portions
Enjoy hot or cold
2. Turmeric Shots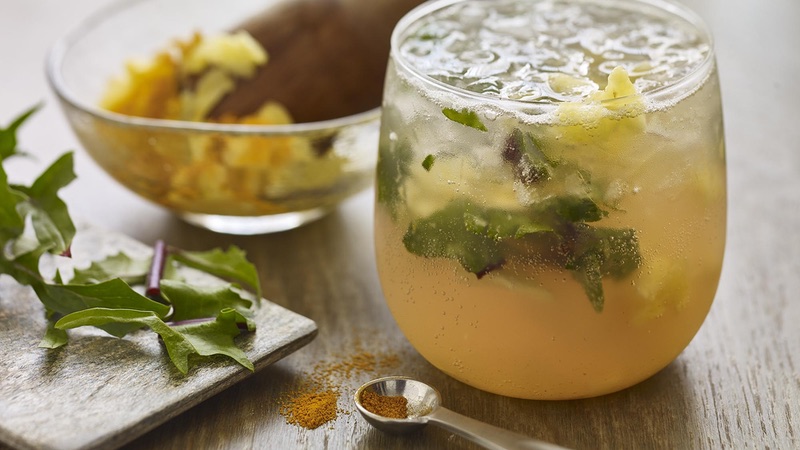 Turmeric milk is all the rage...but that's only one way to consume the golden-hued spice. Make a delicious turmeric shot to help put some pep in your step.
How To Make Turmeric Shot
Try muddling ground turmeric (lately, evidence has been building regarding its anti-inflammatory properties) with juicy chunks of naturally sweet pineapple and bracingly bitter dandelion leaves
Top with bubbly grapefruit soda for a delectably complex wellness shot
You can also turn this turmeric shot into a mocktail to make it an all-day switch hitter. Consider spiking a glass with a bit of white rum or bourbon, for a uniquely vitamin-rich nightcap!
3. Turmeric and Ginger Shots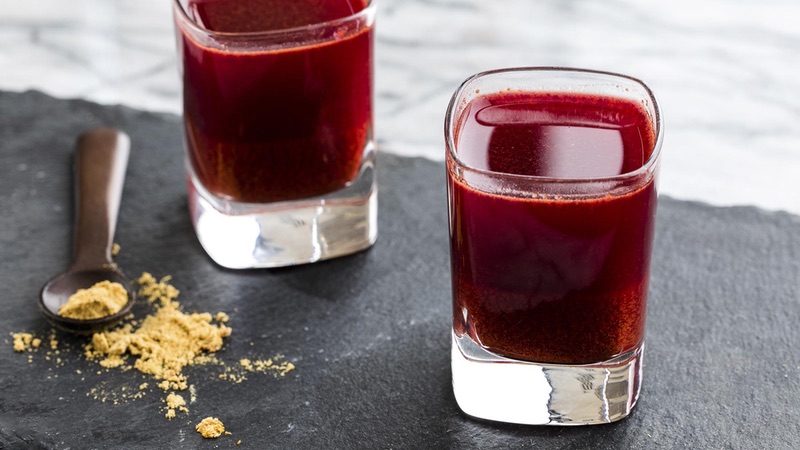 It doesn't get more energizing than drinks made with a combo of jazzy ginger and earthy turmeric. Well, unless you combine them with ruby red beets and hibiscus tea, for a rosy elixir that also boasts sweetness from fruit juice, tanginess from cider vinegar, and a toasty spiciness from ground cardamom. 
4. Turmeric and Cayenne Shot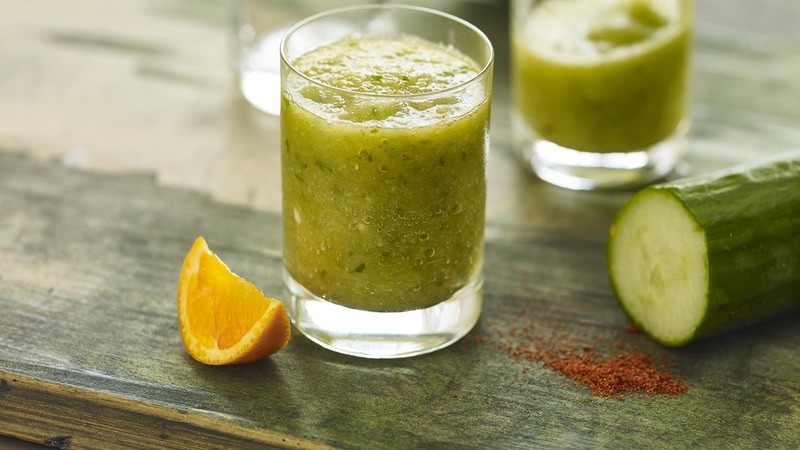 Cayenne is another great addition to a wellness shot. Start the day on an invigorating note with this cayenne infused, lively, homemade juice booster. And it's so easy to incorporate, in ways that won't make you feel like you're ingesting a straight mouthful of chili. Take this Spiced Cucumber and Apple Morning Boost, which features an emerald green blend of clementine, cucumber, and tart Granny Smith apple, swirled with a lively zing of cayenne! 
5. Lemon Ginger Shot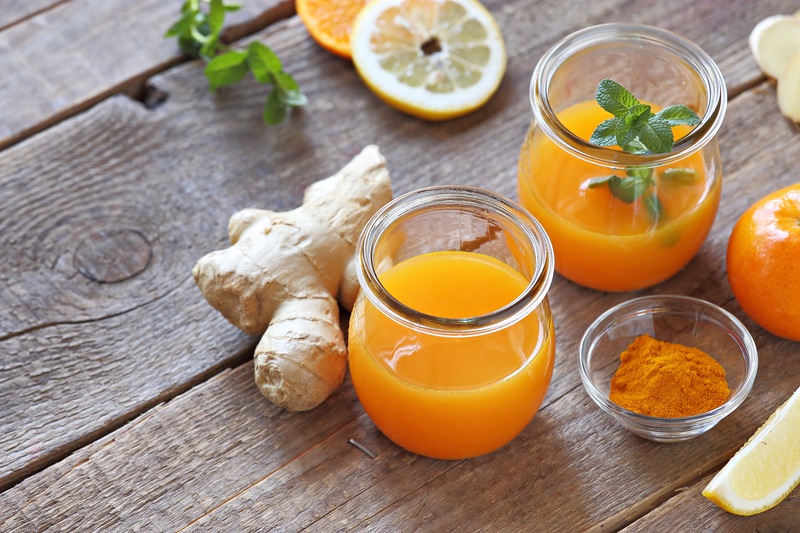 Vitamin C is often used as a natural defense towards fighting colds, and is found in abundance in citrus fruits, like lemon.
How To Make Lemon Ginger Shot
Steep ¼ teaspoon ground ginger in 1 cup of hot lemon juice for 5 to 10 minutes
Strain out the solids using a fine-mesh strainer or coffee filter, then divide into 1-ounce portions, enjoyed hot or cold
You can even add 1 tablespoon of turmeric to the steeping mixture for Lemon Ginger Turmeric Shots, ⅛ teaspoon of cayenne for a Lemon Ginger Cayenne Shot, or ¼ teaspoon organic garlic powder for Garlic Shots. 
Other Drink Recipes & Helpful Tips
Want ideas for meal prep or want to cook something new for lunch and dinner? Get help planning you weekly meals, save your favorite food and drink recipes and organize your ingredients with McCormick Meal Planner.