The dropping temperature means we are all about warm and cozy cooking right now, and a comforting mug of warm winter tea is our favorite better-for-you treat. Whether you are planning a winter tea party or cozying up on the couch binge watching your favorite shows, these cold and hot tea recipes will be a hit. Steeping your tea with spices, syrups, flavorings and extracts instantly upgrades store-bought leaves, and allows you to adapt any tea to your tastes. 
So get ready to brew! These easy tea recipes are sure to be family favorites all winter long. 
Winter Tea Ideas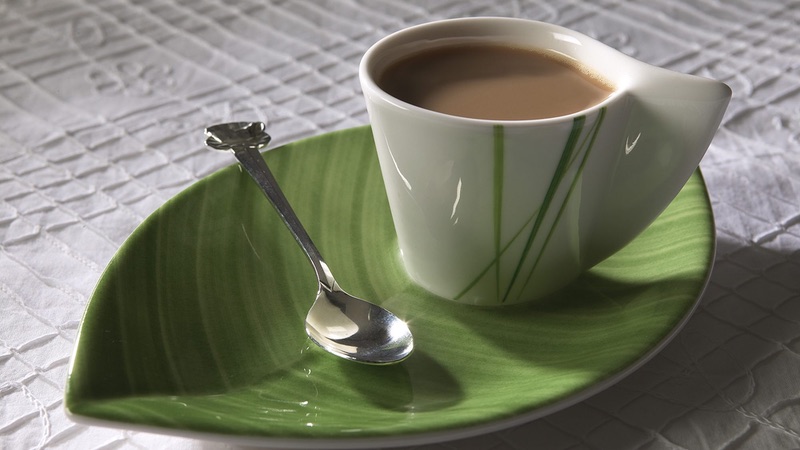 Spicy and comforting, chai tea should top your list of winter tea ideas to try this fall. But forget store-bought chai tea mixes; try making your own chai tea with your favorite spices at home. This chai tea recipe is easy to make:
To start this chai tea recipe, steep black tea bags in hot water 
Add cinnamon sticks and cloves in a saucepan with boiling water 
Stir in milk and sugar for a deliciously creamy treat
If you love classic chai, this latte recipe is another great winter tea idea to help you take it to the next level. It's infused with even more spices – McCormick Gourmet™ Organic Ground Cardamom, Saigon Cinnamon, cloves and white pepper all make an appearance – for even fuller flavor. It's ideal for a rainy or snowy afternoon in, or as a comforting nightcap.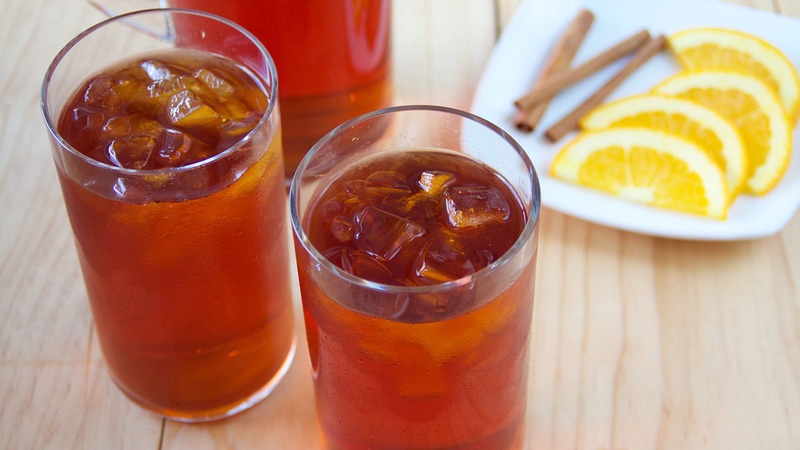 Ice tea is a summer staple – but who says you can't enjoy it year-round? This cold-brewed cinnamon red tea is the perfect place to start, since warming cinnamon helps make this iced tea cool weather-appropriate. This tea recipe calls for steeping your tea in the sun, but you can adapt it for chilly weather by steeping your tea on a sun-warmed windowsill or counter.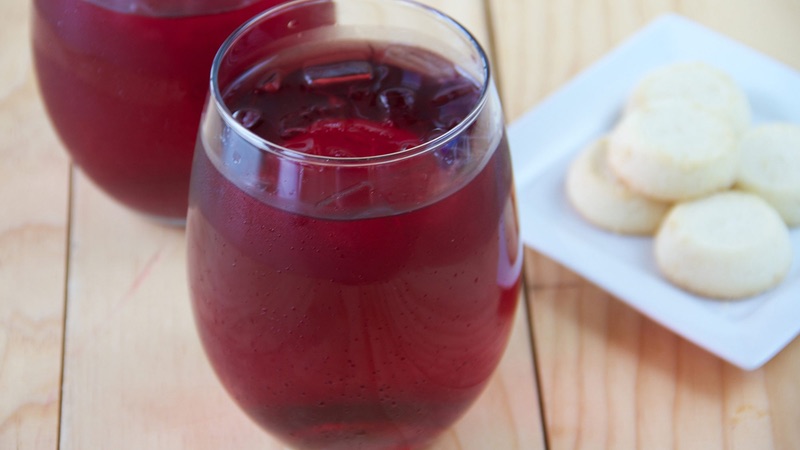 With its pleasantly tangy taste and gorgeous pink hue, it's easy to see why hibiscus is one of the most beloved herbal teas. Steep your own hibiscus iced tea this fall and winter to stay refreshed. Our herbal tea recipe features McCormick Gourmet™ All Natural Whole Cloves, which add enough warmth to cut through the chill. And, like the cinnamon red iced tea, you can steep it inside on a sun-warmed surface.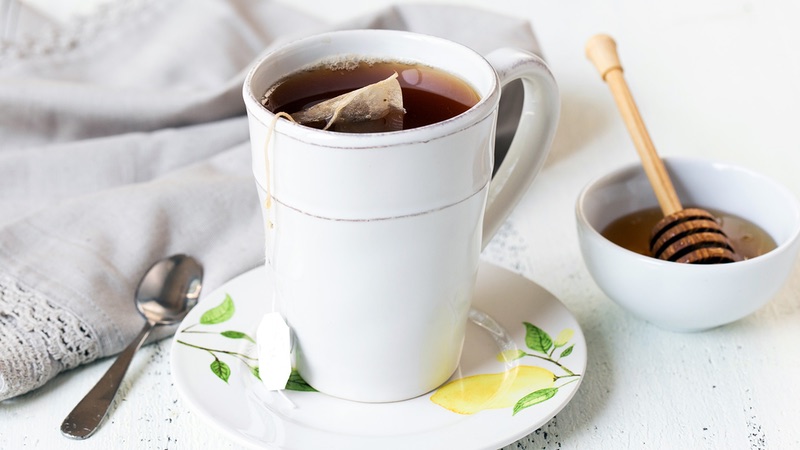 Iced tea is nice, but sometimes you really want a warmer brew. So try this Honey Lemon Tea on chilly days. This winter tea idea is easy to make:
Simply upgrade a standard mug of black tea with a few drops of McCormick® Pure Lemon Extract
Then add a spoonful of honey for sweetness
Voilà – almost-instant personalized flavored tea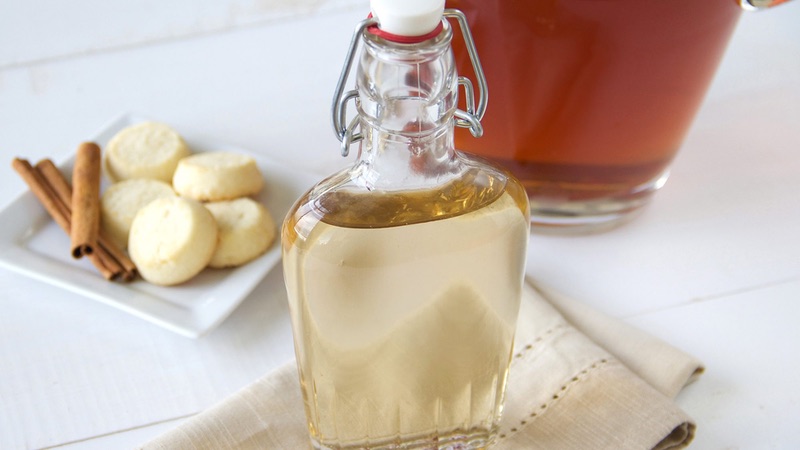 6. Homemade Cinnamon Tea
Love cinnamon in the winter? We're with you. This homemade cinnamon tea will help you warm up. Start by steeping your favorite black tea with one or two McCormick® Cinnamon Sticks, then add a spoonful or two of Cinnamon Spice Simple Syrup to taste. 
Once you've got the hang of making your own herbal tea with spices and syrups, try mixing it up. Add this Orange Clove Simple Syrup to your favorite brew to infuse it with holiday-inspired flavor. 
7. Homemade Flavored Teas
You can also put your own twist on store-bought bagged tea using flavors and extracts. Just a few drops of McCormick® Pure Vanilla Extract can transform black or red tea into a creamy, almost dessert-like treat. A little McCormick® Pure Almond Extract adds expected nutty flavor to chai or green teas. And McCormick® Raspberry Extract with Other Natural Flavors adds refreshing fruity flavor to iced black or green teas.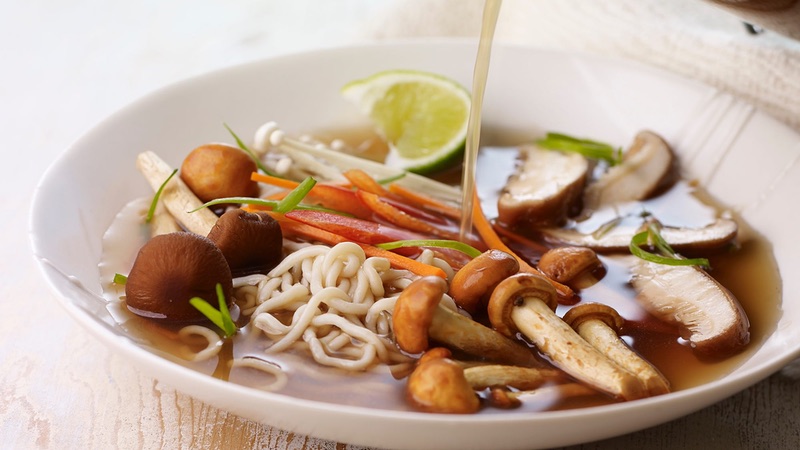 Tea isn't just for drinking – it's also delicious in savory cooking. The broth for this comforting pho gets its flavor thanks in part to Lapsang Souchong tea, a black tea with an intense smoky flavor, as well as classic seasonings like McCormick Gourmet™ Chinese Five Spice Blend. Make this recipe as-is for a delicious cool-weather soup, or omit the noodles and garnishes to make a flavorful tea-based sipping broth. 
Other Tea Recipes & Helpful Tips 
Check out these other articles on tea recipes and helpful tips on using tea through your cooking.