Is it just us, or is every dish going green lately? Grassy green smoothies are all over our Instagram, and cookies, cakes and even cinnamon rolls that are boasting a distinctly verdant hue keep showing up on Pinterest.
It's all thanks to matcha, a fine powder made from green tea leaves. While matcha itself is not a trend — it has been a part of traditional tea ceremonies in Japan for centuries — it has recently surged in popularity stateside. And we're ready to make all our fave dishes green.
Matcha is especially great for summer cooking. Its bright, herbaceous and almost grassy flavor makes it taste crisp and refreshing. It can tone down the sweetness in sugary treats, so they don't feel too stifling in the humidity, and pairs well with bright citrus in savory dishes.
Learn more about matcha below - plus enjoy a refreshing reprieve from the heat and get ready to give matcha a try with one of these deliciously invigorating recipes: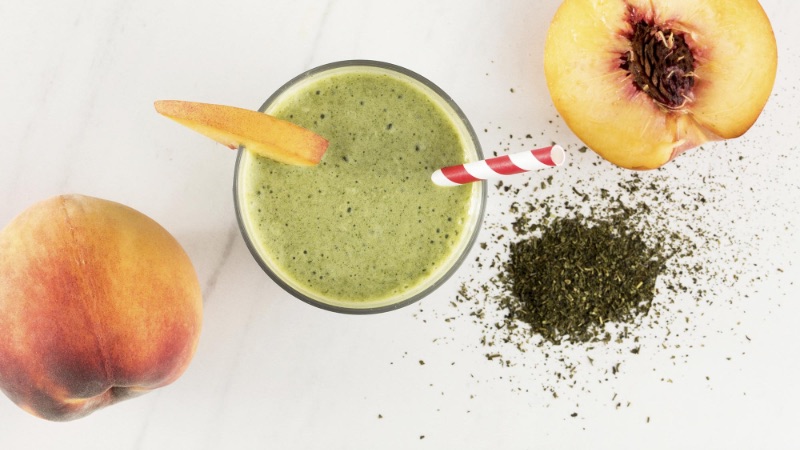 Let's face it: muggy summer mornings mean it's just too hot to enjoy some of our usual breakfast staples, like oatmeal or scrambled eggs. Instead, start your day with a matcha smoothie that's both satisfying and refreshing. Our version, which combines seasonal peaches, green tea powder, frozen bananas and good-for-you greens, allows you to get breakfast on the table in just 5 minutes. And since there's no cooking required, it won't heat up your kitchen — a definite bonus when the temperatures soar.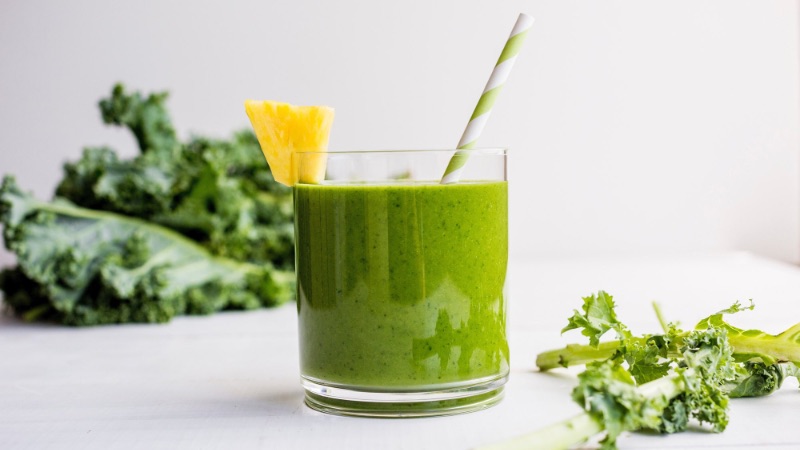 There's more than one way to make a matcha smoothie. And this version, which combines green tea powder with chopped kale and light coconut milk is the best way to drink your greens. Blending in frozen pineapple gives this smoothie a hint of natural sugar, but the matcha and kale keep it from tasting too sweet — and you can adjust the sweetness to your taste by adding agave syrup.
Best of all, this smoothie is easy to adapt to your taste. The original version uses vanilla extract for creamy flavor, but you could mix it up by adding coconut extract or almond flavor instead.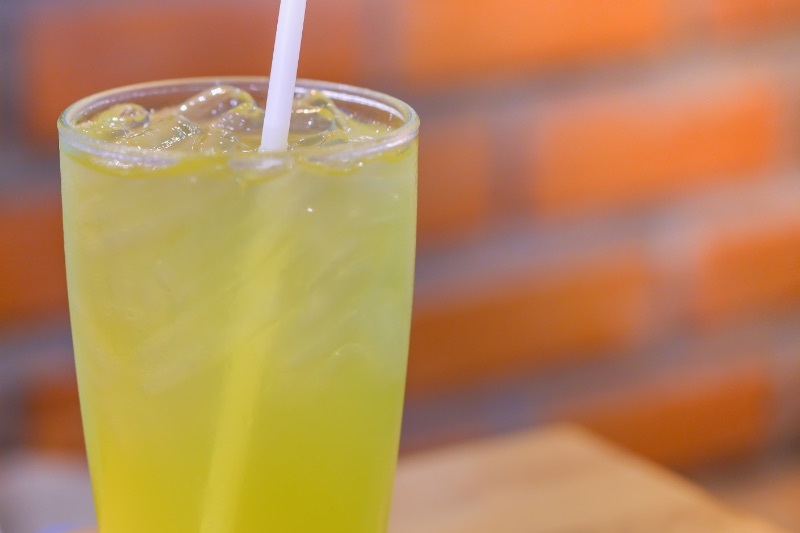 Staying hydrated in warm weather is key to feeling refreshed, but sipping plain water all summer can be a snore. So whip up a matcha, ginger and citrus seasoning blend (or use this organic matcha green tea with ginger seasoning and just add a dash of lemon), which you can use to make refreshing flavored water. The mix can't get any simpler to make — it's just matcha, lemon peel and organic ginger — but steeping it in cool water will yield a beverage that's citrusy, a little spicy, and entirely delicious.
Simply keep a container of the seasoning mix on your countertop, and add a spoonful to a reusable tea bag when you're ready to steep.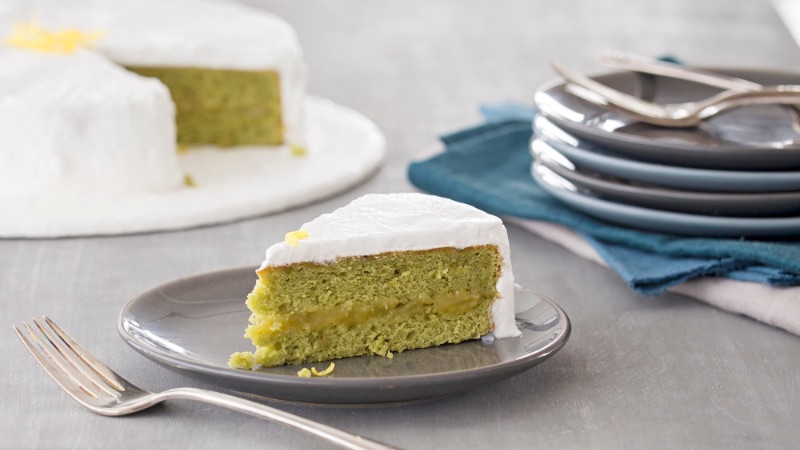 Summer is the season for relaxing on the porch with a few refreshments. And why not savor a slice of matcha cake, with some rosemary-infused green iced tea on the side? Our matcha cake gets its gorgeous green hue and delicious citrusy flavor from the matcha, ginger and citrus seasoning blend above, then takes the lemon flavor to the next level with lemon curd and an easy meringue frosting with lemon extract (add in some cream of tartar to ensure you have the fluffiest meringue possible). It's the perfect solution when you want a treat that's not too sweet — or you're just looking for a citrusy alternative to more traditional options like coffee cake.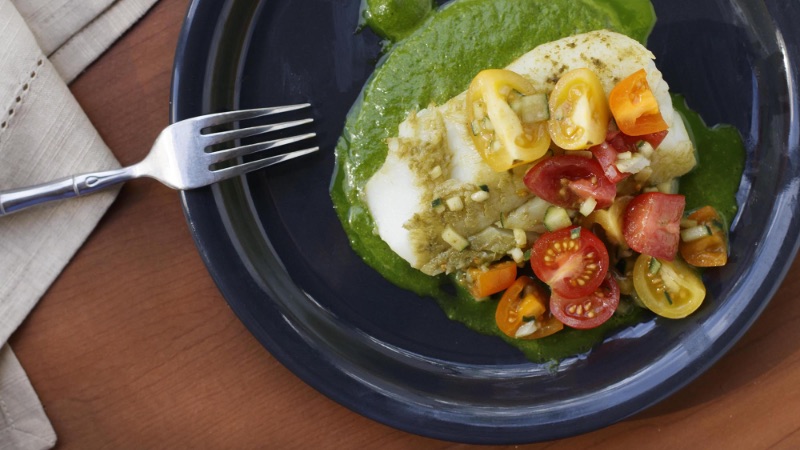 If your idea of refreshing skews more savory than sweet, matcha can help with that too. Make matcha-seasoned cod (made perfectly fresh and savory with a mix of matcha, thyme, ginger and lemon peel) more refreshing by serving it with fresh summer produce — bonus if it's harvested from your garden! Pair your dinner with a dry Riesling, a sparkling rosé or an orange ginger infused green iced tea.