The cauliflower is the sudden celebrity of vegetables, coming from relative obscurity to reach star status. A couple of years ago its oven-roasted phase saw it grace plates in hipster restaurants across the country.

Then, the keto craze put cauliflower rice center-stage thanks to its low-carb properties. Make no mistake, though – this venerable vegetable predates these trends. It was hip when your grandma was a girl, and it'll be here long after the latest food fashion dies away. Cauliflower has staying power.
Different Ways to Make Cauliflower
One of the reasons for cauliflower's success is its versatility. Sure, you can follow fashion, roasting it with paprika or ricing and frying it if you like. But you can also grill it, boil it, steam it, and even pickle it (try this quick-pickled grilled cauliflower as part of a traditional Italian antipasto). It's so robust and dense that you can even treat it like meat. Fat-free cauliflower steaks, anyone?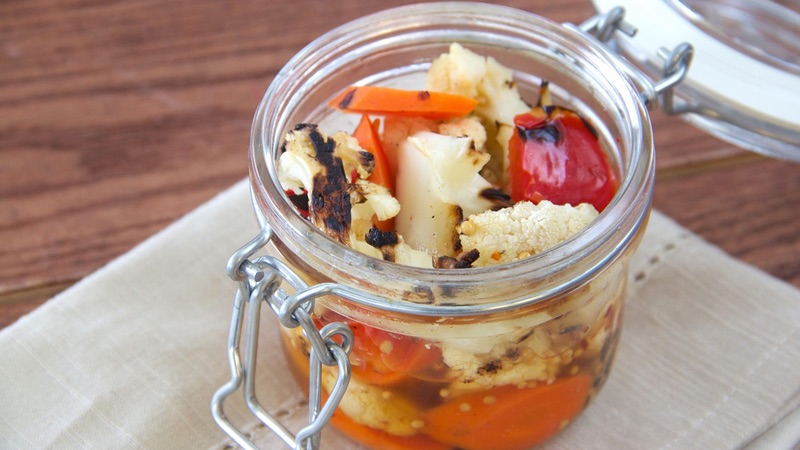 Is Cauliflower Good for you?
Not only is cauliflower a versatile veg, but it's also good for you. Yes, it's low in carbohydrates, but it's also low in calories, at just 26 per cup. What it lacks in calories it makes up for in vitamins. That same cup packs 65% of your daily recommended vitamin C, according to the USDA.
While you might be enthusiastic about cauliflower, the real challenge might come in getting the kids on board. The cauliflower most people in the US isn't immediately pleasing to the eye. It looks like broccoli that just heard some bad news.
If that's the case, it might be time to look further than the white cauliflowers you normally see in the supermarket. This vegetable, which takes its name from the Italian "cavolfiore" ("cabbage flower") comes in many forms, including orange and purple.
Where to Buy Cauliflower
If you can find a specialist grocery store that offers them, you might also run across green cauliflower, which has its own sub-groups.
Types of Cauliflower
You can buy Green Goddess, which is a green version of the popular white variety, or another kind called Romanesco.
If different colors of cauliflower aren't enough to inspire the kids, then try hitting them with this: Romanesco is a mathematical marvel. Each floret is an exact miniature of the entire head, in a self-replicating pattern known as a fractal that keeps repeating ad infinitum in smaller and smaller forms.
This pretty green cauliflower is more than a somber sidekick for pork chops and potatoes; it's infinity on a fork. Serve it to them and explain how what's on their plate embodies the Fibonnaci sequence, a universal system of numbers that's found everywhere in nature. Who knew that math and vegetables could go so well together?
Math might stimulate the mind, but you still need some imaginative recipes to excite the palate. Luckily, there's no shortage of options, even if you stick with the popular pale variety.
Cauliflower Recipes
Low-Carb Cauliflower Recipes
Let's start with cauliflower's low-carb qualities. This makes it a perfect pizza ingredient - and we're not talking toppings. One large head will be enough for this guilt-free gluten-free fresh tomato pizza with cauliflower crust.
This loaded mashed cauliflower also makes an excellent low-carb substitute for mashed potatoes, or you could keep the spuds and use cauliflower in this colorful tumeric roasted cauliflower recipe with tomatoes.
Cauliflower Appetizers
Cauliflower doesn't have to be the main course, though. You could level up your appetizers with these asparagus-cauliflower veggie tots instead, or use it for a soup. Let it shine as the star vegetable in this creamy white cheddar cauliflower soup, or with mushrooms and bell peppers in a roasted cauliflower and mushroom soup. The latter uses McCormick® Cumin and McCormick® Ground Thyme to bring out the flavor of cauliflower in the oven before simmering it.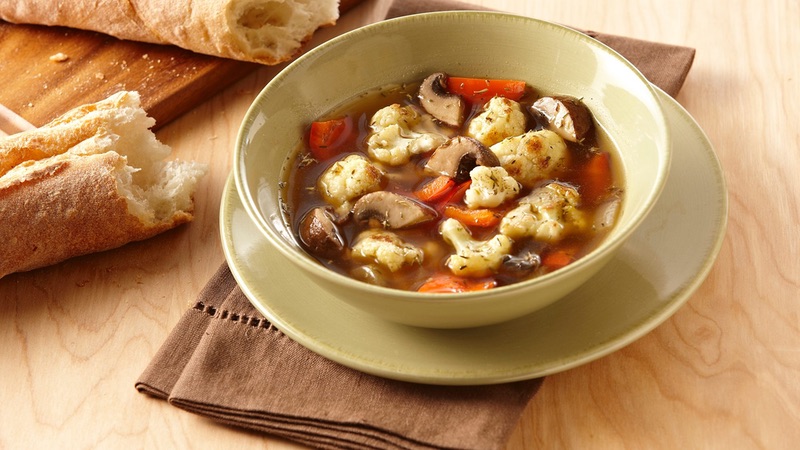 When you're done making these tasty treats, the only thing left should be the cauliflower's leaves. Wait - you weren't going to compost those, were you? Take 25 minutes and use them to make oven-baked cauliflower leaf chips. See? Every star has one last encore. We told you this was the vegetable that keeps on giving.
Looking for more ways to expand your Cauliflower horizon? Check out how to make cauliflower rice 3 different ways here.