Many of us try our best to limit sugar consumption. But when it comes to Halloween, it's hard to say boo to cookies, cakes and pastries - not to mention the tempting contents of our kids' trick-or-treat bags and buckets. That's why we've rounded up easy but festive recipes to get you in the spirit for the big day. From DIY candy to enticingly eerie Halloween treats of all sorts, learn how to make homemade candy below: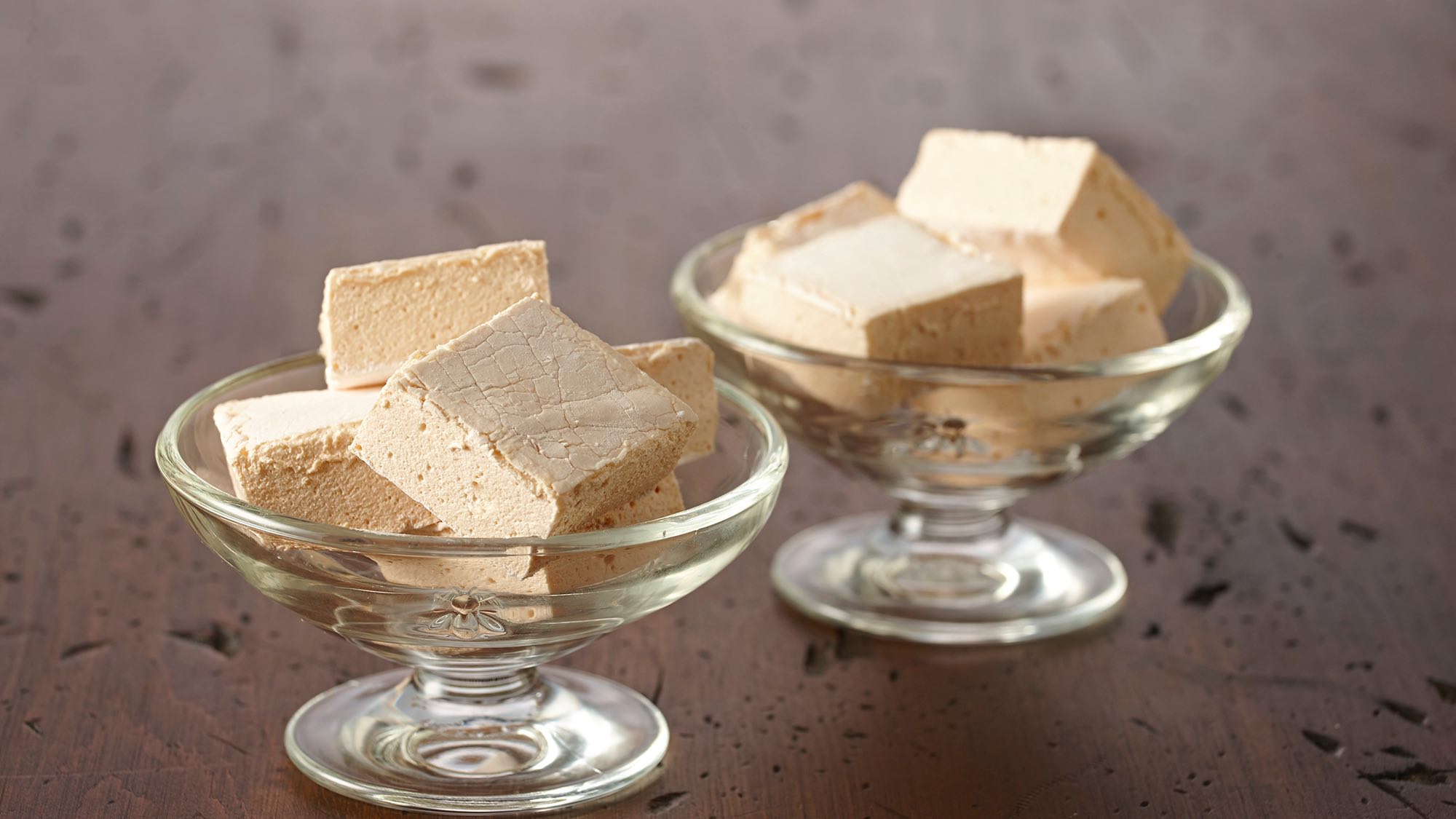 Get your spook on by transforming everyone's favorite seasonal flavor, pumpkin, into mounds of homemade candy. These fluffy marshmallows are as versatile as they are delicious.
Featuring red and yellow food coloring (or whichever colors you prefer), pure vanilla extract, and pumpkin pie spice, these soft and tender marshmallows are a flavorful way to make your own Halloween treat. Use holiday-inspired cookie cutters (such as grinning Jack-O-Lanterns) to cut them into tempting shapes.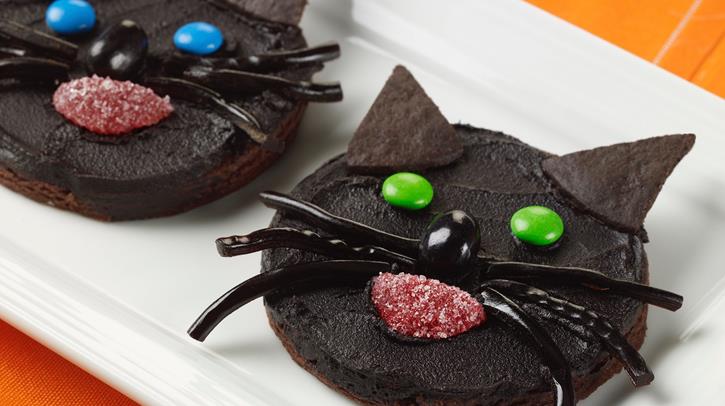 Your family will actually feel lucky if these black cats cross their path. As fun to decorate as they are to eat, anything goes as far as unique Halloween candy ideas are concerned – including these Halloween cat cookies! Decorate these feline faces with black licorice, black jelly beans, chocolate wafer cookies, gumdrops and more.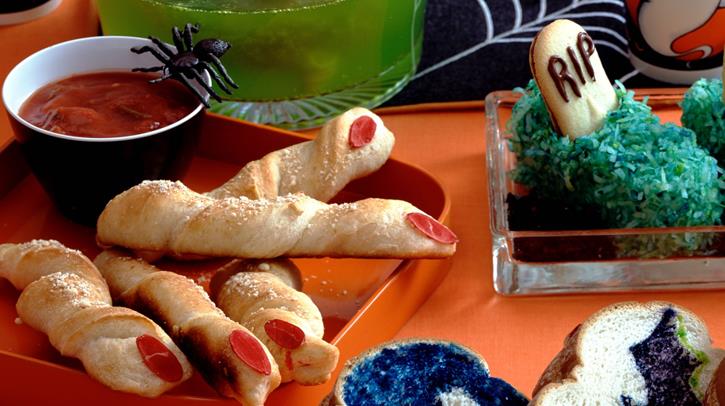 Though spooktacular enough to serve as eye-popping party centerpieces, these coffin-shaped cakes make for utterly easy Halloween treats. Frosted Twinkies make the base, while Milano cookies are ideal headstones. Talk about a devilishly DIY way to say RIP!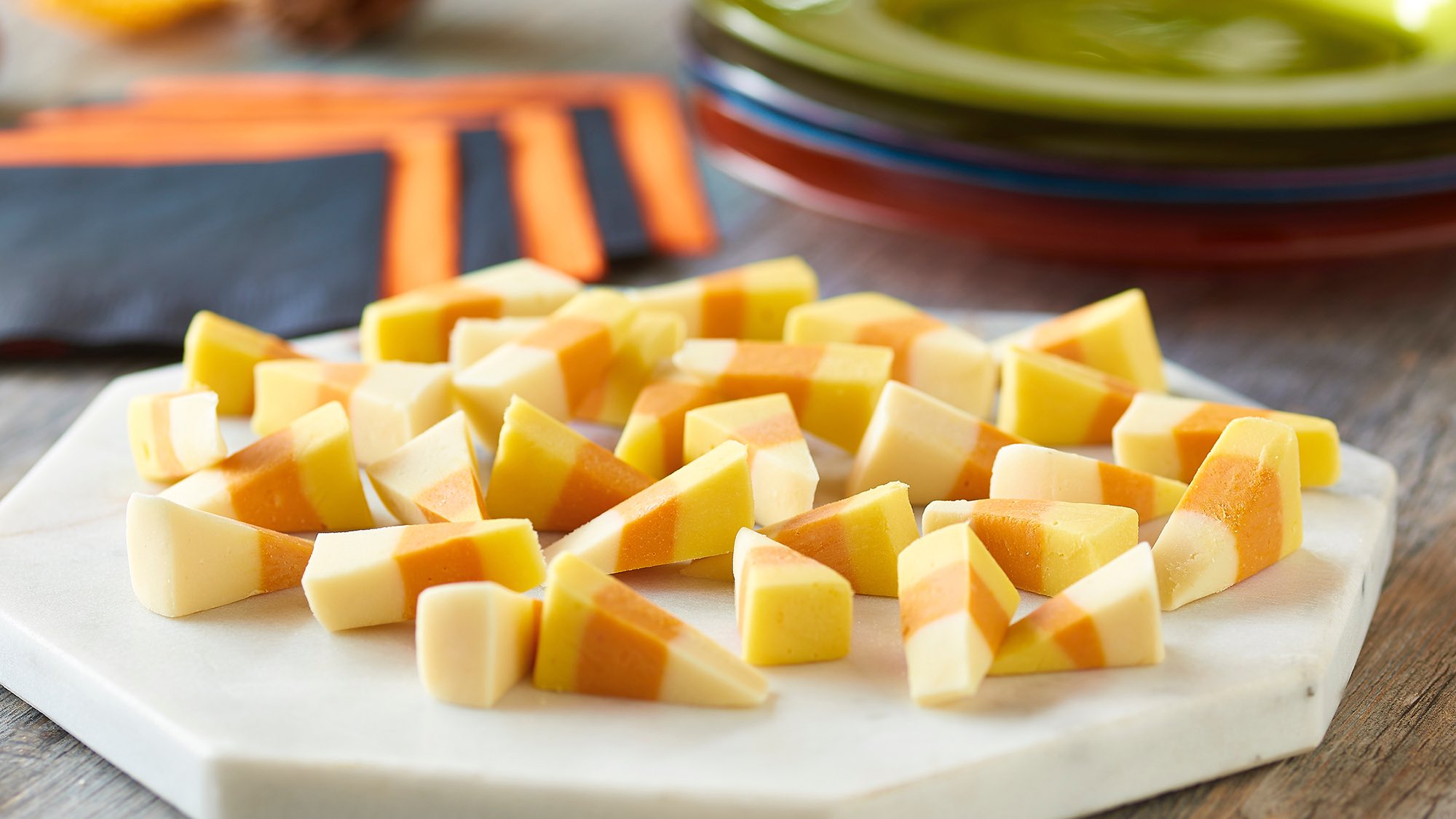 Sure, you can always pick up a bag of candy corn (or 12) from the store. But wouldn't you rather know how to make it at home? Especially since it allows you to take control of the ingredients, and potentially end up with something a whole lot more tasty than what you'd typically get from a package. In fact, we'd venture to say this homemade candy corn puts those traditional waxy triangles to shame — since it's actually fudge containing white chocolate, condensed milk, pure vanilla extract, and McCormick® Nature's Inspiration™ Food Colors, in shades of Sunflower and Berry.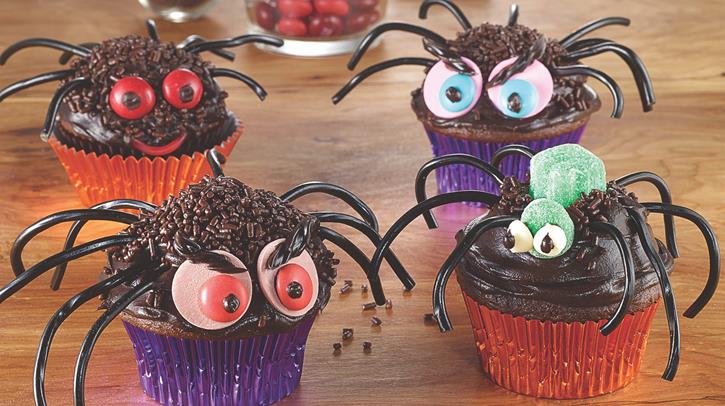 When it comes to DIY Halloween treats, there's no shame in making use of baking mixes especially since they allow these cupcakes to come together in a snap. Plan to dedicate a little extra time towards assembling slithery spiders out of black food color, sprinkles, string licorice, red candy coated pieces and chocolate chips.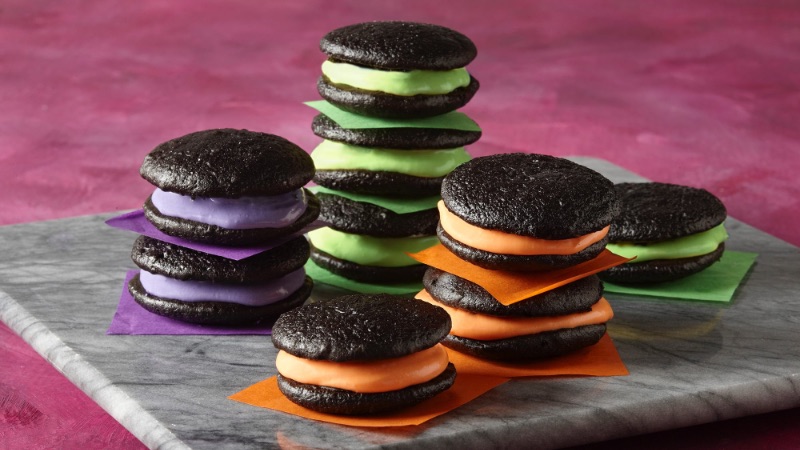 It doesn't matter whether you package them up in treat boxes or stack them on platters. Either way, these wonderfully wickedly whoopies — comprised of pitch-black cakes with creamy marshmallow centers, dyed Frankenstein green, Phantom purple and Jack-O-Lantern orange — will be a real graveyard smash!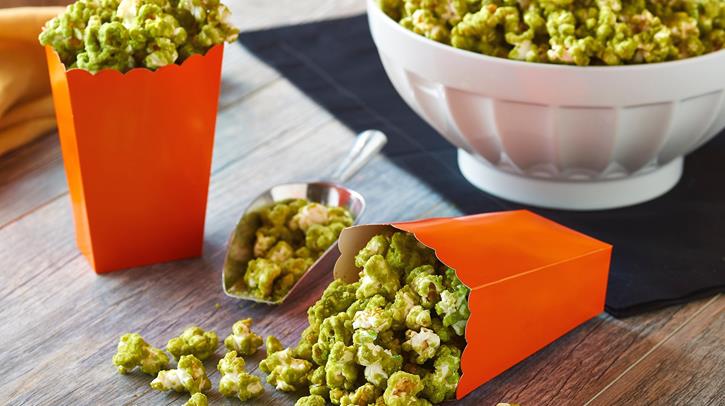 When tossed with sweet butter syrup and tinted with green and yellow food coloring, an innocent bowl of popcorn becomes a silly, snicker-inducing snack...totally on-point for Halloween.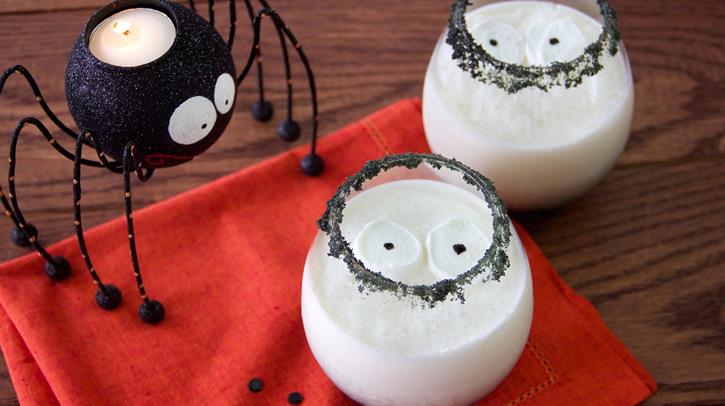 Easily adaptable for either adult or kid parties (just add or take out a certain ingredient), this creamy, fizzy drink is both tasty (thanks to pure vanilla extract) and terrifying (courtesy of black food coloring). Think black sugar rims and creepy candy eyeballs crafted from marshmallow, bobbing eerily inside the glass.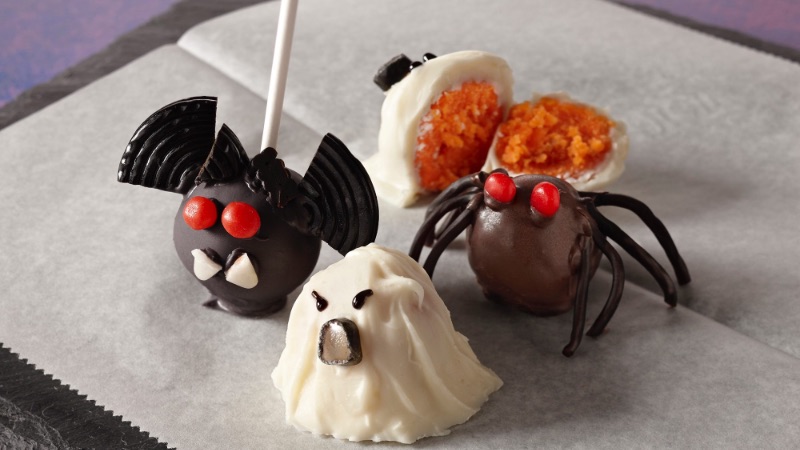 Spiders and goblins and bats, oh my! Use orange-flavored cake pops, some confectionary coating, assorted candies for decorating, and a bit of imagination to create an epic — and edible — haunted house.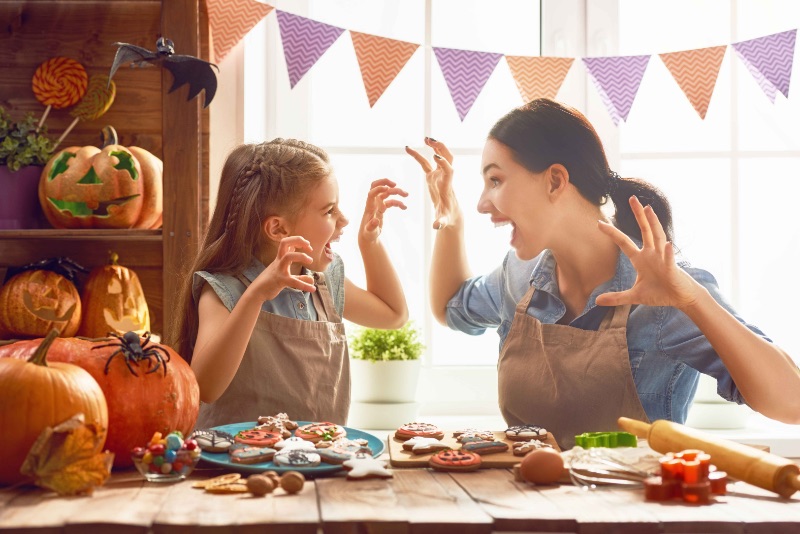 It's easy to overdose on sugar come Halloween. In order to give your sweet tooth time to reset for the next onslaught, consider baking up a batch of these savory — yet still suitably spine-chilling — breadsticks. Refrigerated dough easily transforms into gnarled vampire fingers with sliced almonds. Simply dye almonds with food coloring to make pointy, blood stained nails. Creeeeeeeeepy! 
Check out more Halloween recipes here and get tips on how to throw the ultimate Halloween party with this spooky Halloween menu.