Beer aficionados know that this is the prime time to be a true fan of beer. Microbrews, craft beer, home brewing: we are in the middle of a beer bonanza, and it's time to take advantage of all the ways that beer makes life better.
Cracking open a cold one and pouring it right into a frosty glass is only one of many ways to enjoy your favorite hoppy malted beverage. Get ready for beer cocktails, beer marinades, beer fondue, and—yes, of course—beer can chicken.
The wide variety of flavors and styles make pairing with all kinds of foods as well as incorporating into recipes simple and delicious.
Enjoy this guide and discover fantastic ways to enjoy all kinds of beer, from beer cocktails to recipes that are only made better and more flavorful with the addition of a splash (or more!) of beer. You'll be set for planning a gathering that everyone will be talking about for weeks.
All the included beer recipes can either stand alone or add to an elaborate spread of dishes, creating a friendly setting for the beer lovers in your life (maybe it's you!).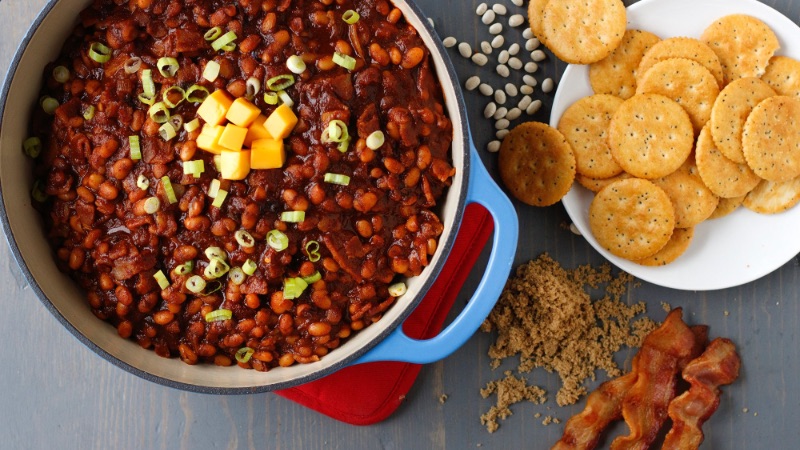 Beer Brunch Recipes
First, start with an easy to make "beermosa" that will have everyone swearing off conventional mimosas for brunches forever. Begin with a chilled and crisp beer such as Belgian-style saison or a farmhouse ale.
Then combine with fresh OJ for just enough bright sweetness to balance the bubbles.
Or, try the lemon ale beer cocktail with its fizzy bite and tart raspberries. This cocktail will win hearts, minds, and mouths!
Before you get to the main event, prepare a few sides—such as roasted fingerling potatoes and a crisp shaved veggie salad—that will balance the richness of bratwurst: first, the brats are poached in beer, then grilled to get the perfect exterior crunch and charred flavor while keeping all the juiciness intact.
This beer-themed brunch should wow everyone with its combination of delicious foods and the casual flair of an informal event. 
Let's get things rolling with a beer cocktail both hearty and frothy, the caraway stout cocktail, which uses both deep dark stout beer as well as a bit of whisky to embellish the delivery.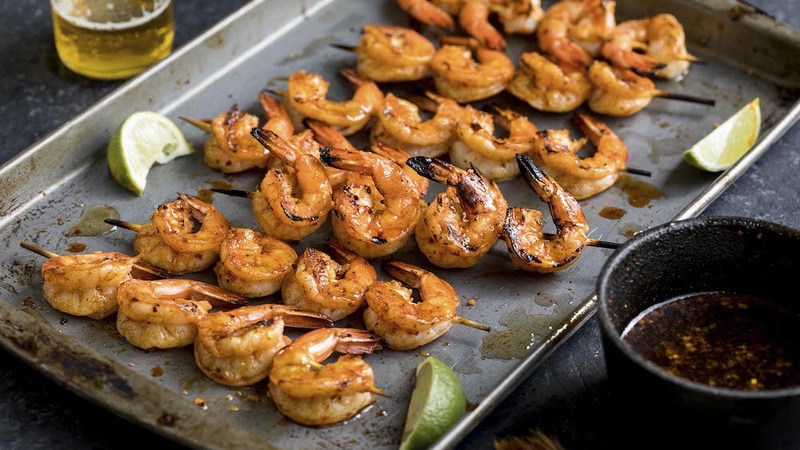 Beer Appetizers 
Oh, fondue! So rich, so savory, so wonderfully hands-on––it's the perfect social dish. Give your gathering some spicy beer cheese fondue with a base of white ale and lots of toasted bread cubes for dunking. This is a great recipe for getting your party started with a boost of creamy deliciousness. 
Another appetizer comes on a stick: Mexican chipotle shrimp skewers combine a savory beer marinade with a basting sauce potent with lime and a hint of spice.
If desired, take this appetizer-friendly recipe right over into the main meal, paired with corn tortillas and beer-boosted Boston baked bean dip to make the most interesting taco plate on the block.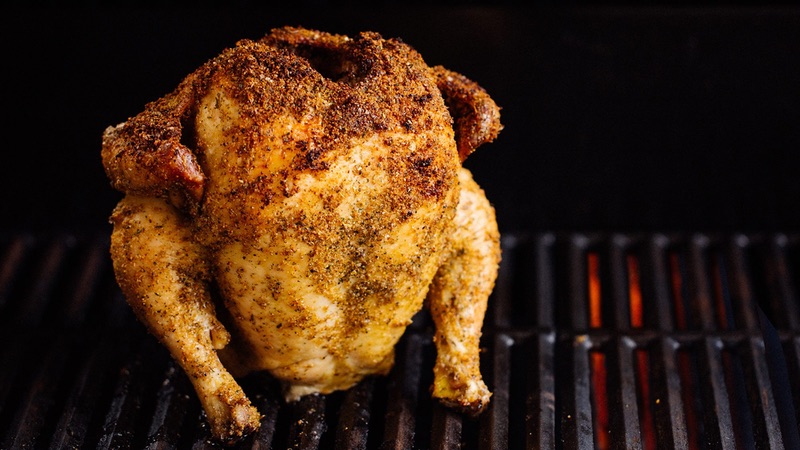 Beer Main Dishes
In a list of recipes involving beer, chicken simply cannot be left out! The amazing part of this half-roasting, half-steaming technique is that it comes in so many flavor and spice variations that you could make it nearly every night of the week. First, it's an easy GrillMates beer can chicken recipe that comes together in minutes.
Then, branch out into Lawry's beer can chicken for an even zestier take on the classic. Still quick and simple to prepare, and it will leave you with delicious leftovers as a bonus.
Finally, pair the beer with an old classic that comes out to play in this zesty recipe: Old Bay Flying Dog Beer Can Chicken. There's nothing like combining a classic seasoning blend like Old Bay with a summer ale beer when they are meant to go together like, well, beer and bubbles!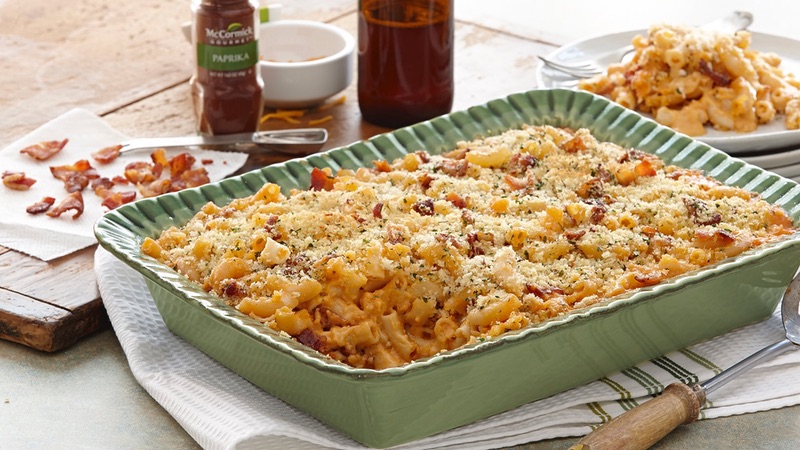 Need a hearty side dish for your beer can chicken?
Look no further than everyone's favorite comfort food: beer and bacon mac & cheese.
In this new classic recipe, beer is used to add even more savory undertones to the rich cheese and satisfying macaroni. The bonus is that this can be mostly prepared ahead of time and warmed in the oven just before serving (broil for a few minutes at the end for an irresistibly crunchy top).
Beer comes in so many flavors that it can complement food almost better than wine does. So, make beer the focus of your next meal or event––your guests are sure to be pleased.