Modern families are constantly busy, but that doesn't mean that food has to be an afterthought. With a little planning, you can create meals that anchor the most time-constrained families, bringing them together to enjoy good food – and each other.
The trick is to prepare great food without spending hours anchored to the stove top. That two-hour french dessert that demands you make your own puff pastry from scratch is not your friend here. Instead, here's a menu filled with flavor that leaves time for family connections.
Rule number one for any good family meal planner: Don't waste a thing. When it comes to family meal ideas on a budget, dishes with common components are golden. Choose ingredients that you can use for several meals, or even better, reuse as leftovers. So start your week on Sunday, treating the family to Beer Can Chicken spiced up with our Seasoning Blends. This feeds the family while setting you up with leftovers.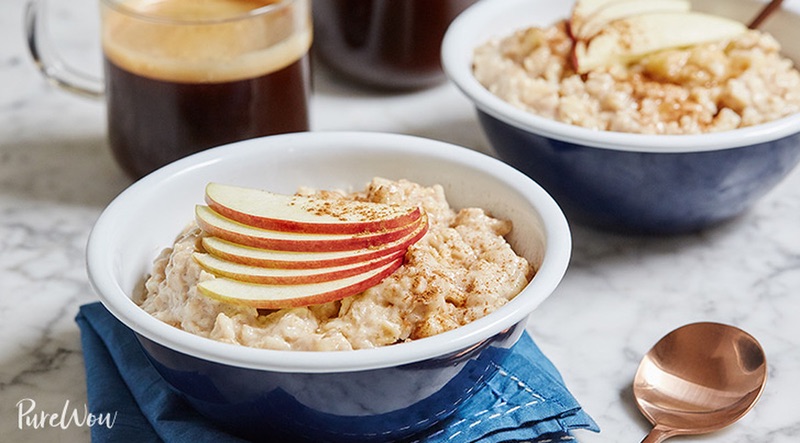 Breakfast
Dish
Rule number two: get ahead of the game. Cooking early lets you tackle meals on your own time so that you're ready when minutes are precious. Your best breakfast-time friend is your slow cooker. Break it out the evening before to whip up some delicious Overnight Slow-Cooker Apple-Cinnamon Oatmeal. It takes just minutes to get started and cooks on low for eight hours - your breakfast meal plan for the kids will be ready before they are.
Drinks
While the family serves themselves, whiz up a Strawberry Vanilla Smoothie using just five ingredients. It's a healthy combo that will hold even the hungriest teen till lunchtime. Need a little extra kick to get your own day started? Take some of the McCormick® Pure Vanilla Extract you used in the smoothie and add it to your coffee pot for an extra grown-up treat.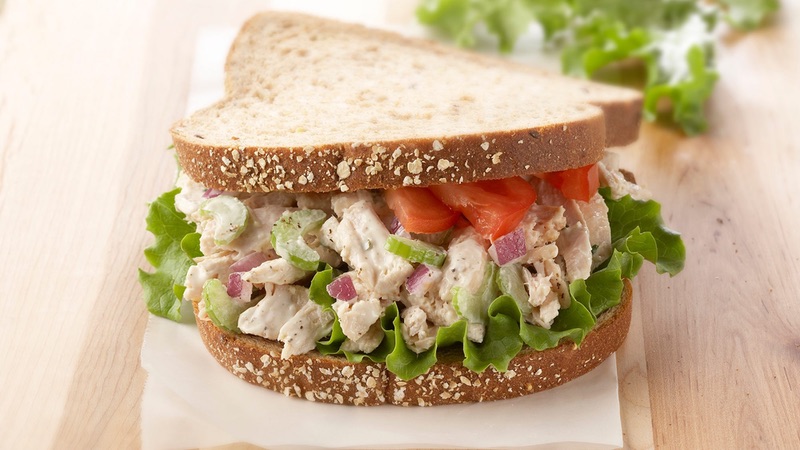 Lunch
Dish
Rules one and two blend together perfectly in this lunchtime Chicken Salad, which uses your leftover chicken in an on-the-go friendly sandwich that's perfect for busy kids and adults alike on the go. For bonus points, perfect your toddler meal plan by adding some Lunch Art to your bread.
For snacks, use cereal and McCormick® Taco Seasoning Mix to whip up some Taco Snacks in just 16 minutes. Make it in bulk over the weekend for an easy lunchbox addition. Mix it up during the week by combining some of the same oats you used for breakfast with fruits, nuts, and spices to make Apple Pie Energy Bars. 
Drinks
Jazz up canned frozen lemonade with  McCormick® Raspberry Extract to make Leprechaun Lemonade. It takes five minutes to make and you can prepare big batches for an inexpensive treat that you can put in a water bottle each day to save on packaging. Done and done.

Dinner
Dish
By the time dinner comes along you'll want something a little more substantial. Gilling and flavorful kid-friendly meals can still be fast to prepare. This McCormick® New Orleans Style Sausage & Vegetables dish makes enough for a family of six in just 35 minutes. Because it's a one-pan dish, cleanup is a snap.
Balance the gentle heat from that Cajun-themed meal with the yogurt in an Orange Cream Popsicle. A tasty dessert that takes just ten minutes to make, it must be frozen ahead of time, meaning that you can make batches at the weekend ready to serve up during busy weeknights.
Drinks
Use apple or grape juice as the base for this Purple People Eater Drink, which also combines strawberries as the perfect accompaniment for kid-friendly meals. You can make this ahead and leave it in the fridge, which keeps it cold, infuses the flavors, and saves you time.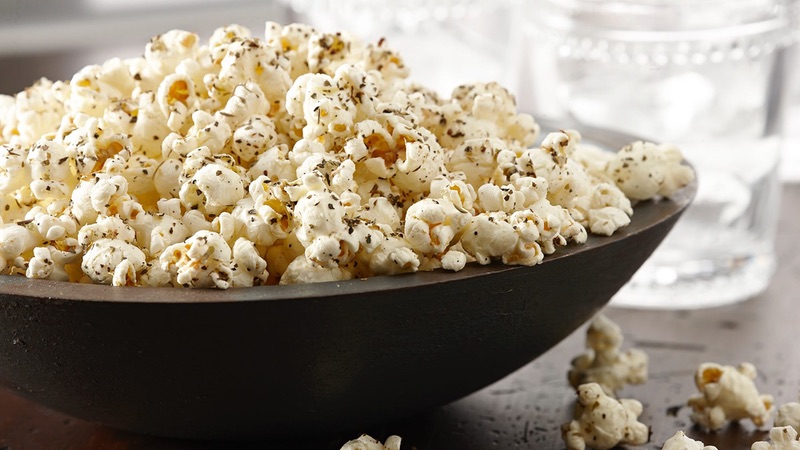 Movie night
Dish
Your family meal planning needn't end at dinner time. Bring everyone together for a movie after homework is done and break out some extra snacks as a reward. This Mediterranean Popcorn is all about the spices, mixing basil, oregano, garlic powder, salt, and pepper in a five-minute snack filled with flavor.
Drinks
Is there anything vanilla can't do? Use it to book-end your day with this comforting Red Velvet Hot Chocolate, which takes just five minutes to make. If you have a mixing bowl, add some whipped cream for extra decadence.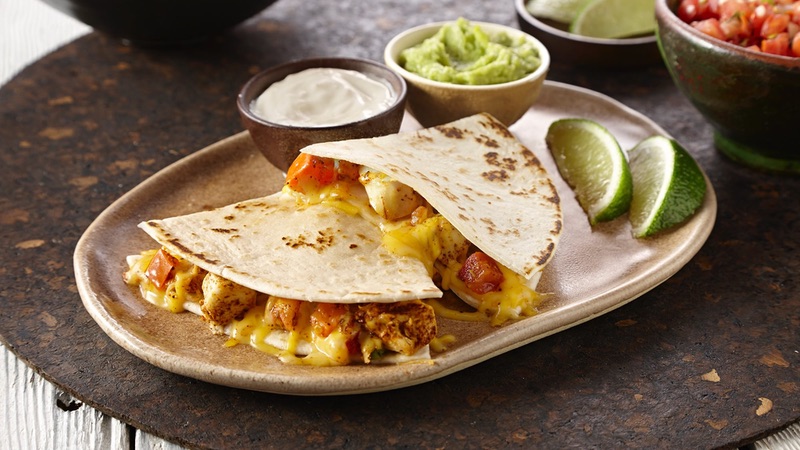 Tomorrow's another day
Don't stop now. Before bed, spend five short minutes preparing this Overnight Vanilla Cinnamon Chia Pudding for breakfast. That'll give you time in the morning to use the rest of your Sunday chicken in these lunchtime Spicy Chicken Quesadillas. A little effort at the end of the day meets the third golden rule for every family meal planner: Once you're ahead of the game, make sure you stay there. Future you will be very grateful.